In the realm of automotive craftsmanship, few names evoke as much reverence and admiration as Singer Vehicle Design. Renowned for their meticulous attention to detail and unwavering commitment to perfection, Singer has carved out a niche in the industry by reimagining one of the most iconic sports cars of all time: the Porsche 911.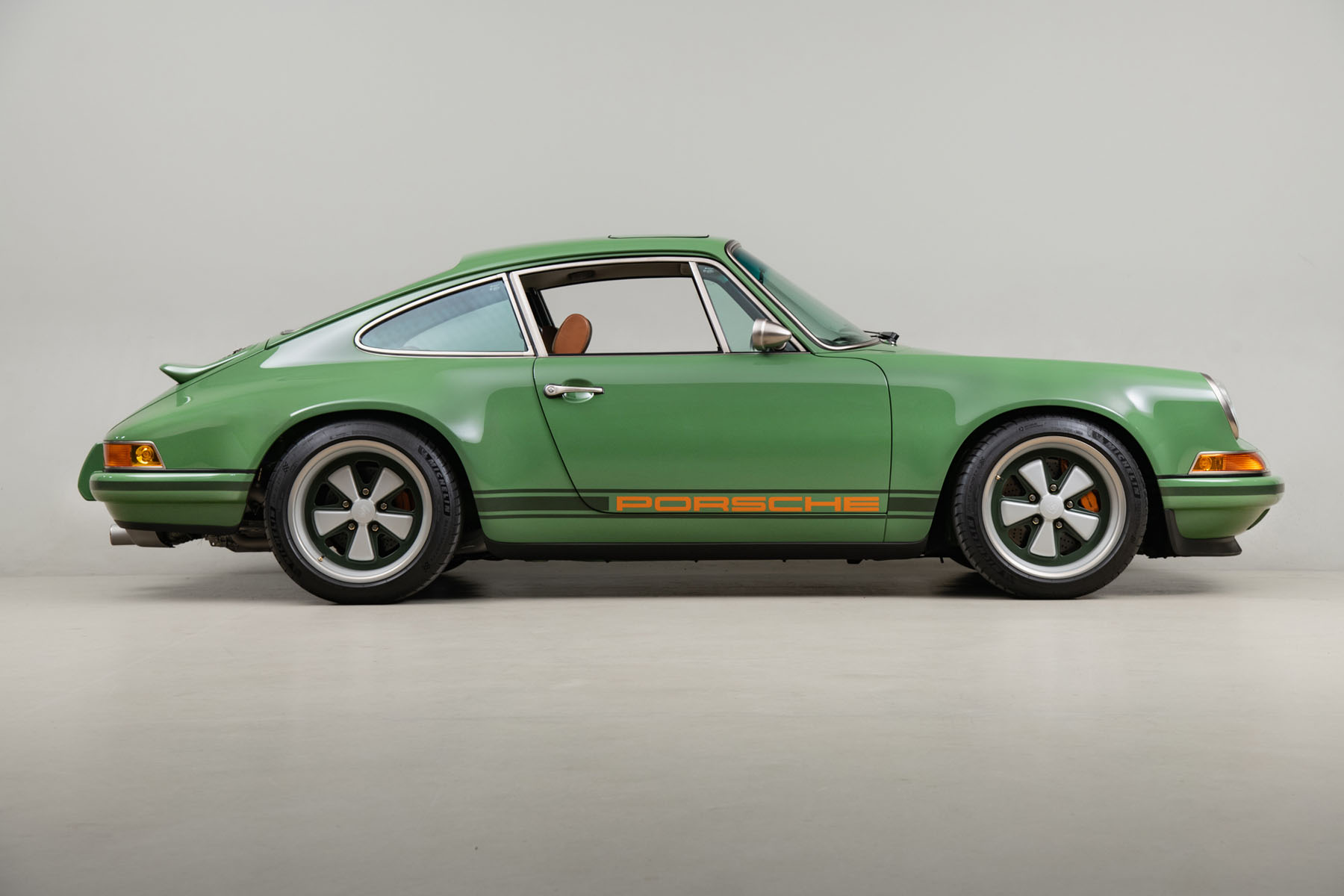 Ever since Singer Vehicle Design unveiled their vision to the world in 2009, they have rightfully garnered the attention and admiration of enthusiasts globally. As more collectors experienced the ultimate embodiment of the classic air-cooled 911, it comes as no surprise that the brand has amassed an incredible following. Singer takes this legacy to a new level by infusing their unique vision into every vehicle detail. This photo essay delves into the world of Singer's reimagined Porsche 911, exploring the artistry and engineering prowess that breathe new life into this classic masterpiece.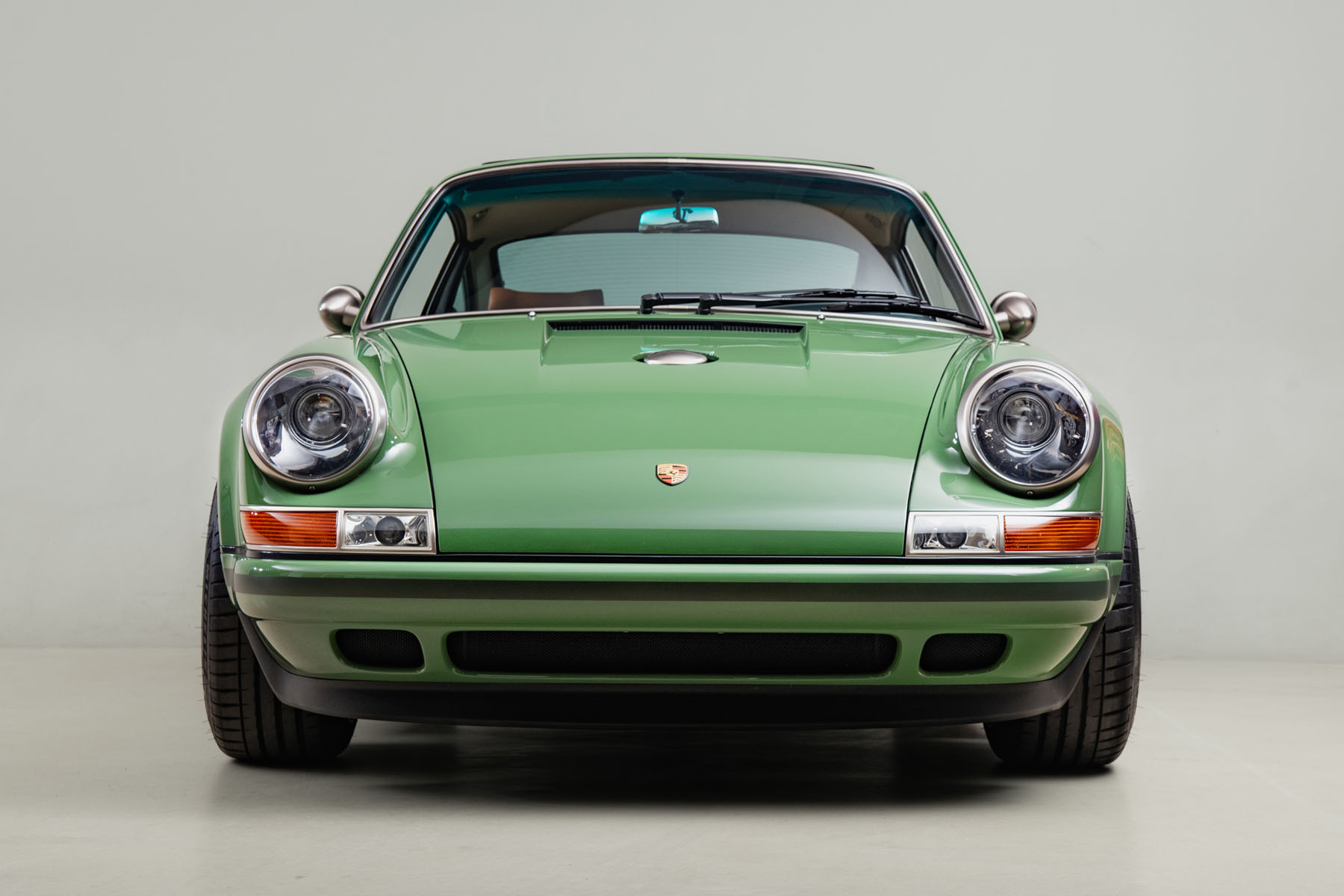 Engine Performance
Singer's engineers work their magic on the heart of the Porsche 911, the engine. They expertly refine and optimize the powerplant, often collaborating with renowned partners like Williams Advanced Engineering and Ed Pink Racing Engines. The result is a potent powerplant that marries the classic Porsche air-cooled 911 character with a much more modern performance result.
This engine produces 390-horsepower thanks to a multitude of internal upgrades such as a custom crankshaft, oil pump, pistons, cylinders, connecting rods, camshafts, cylinder heads, throttle bodies, and the ever so visually gratifying anodized Velocity Stack intakes.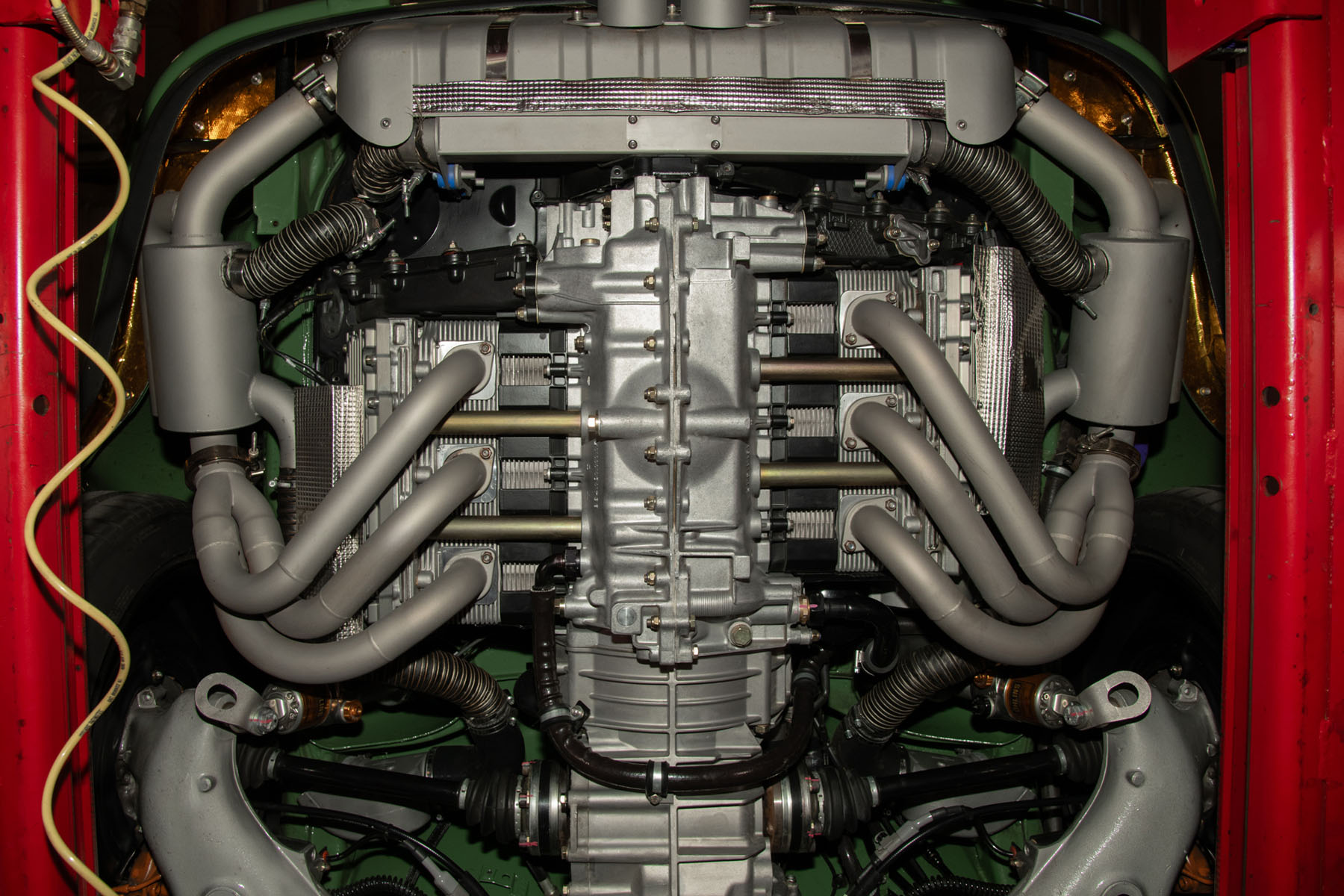 Suspension and Handling
The suspension system is completely reworked to offer a blend of comfort and razor-sharp handling. Singer carefully selects components, shock damping rates, and adjusted ride height combine to yield a driving experience that's nothing short of sublime. Large Brembo brakes and Öhlins 'Phantom Road' suspension to provide a staggering level of usable performance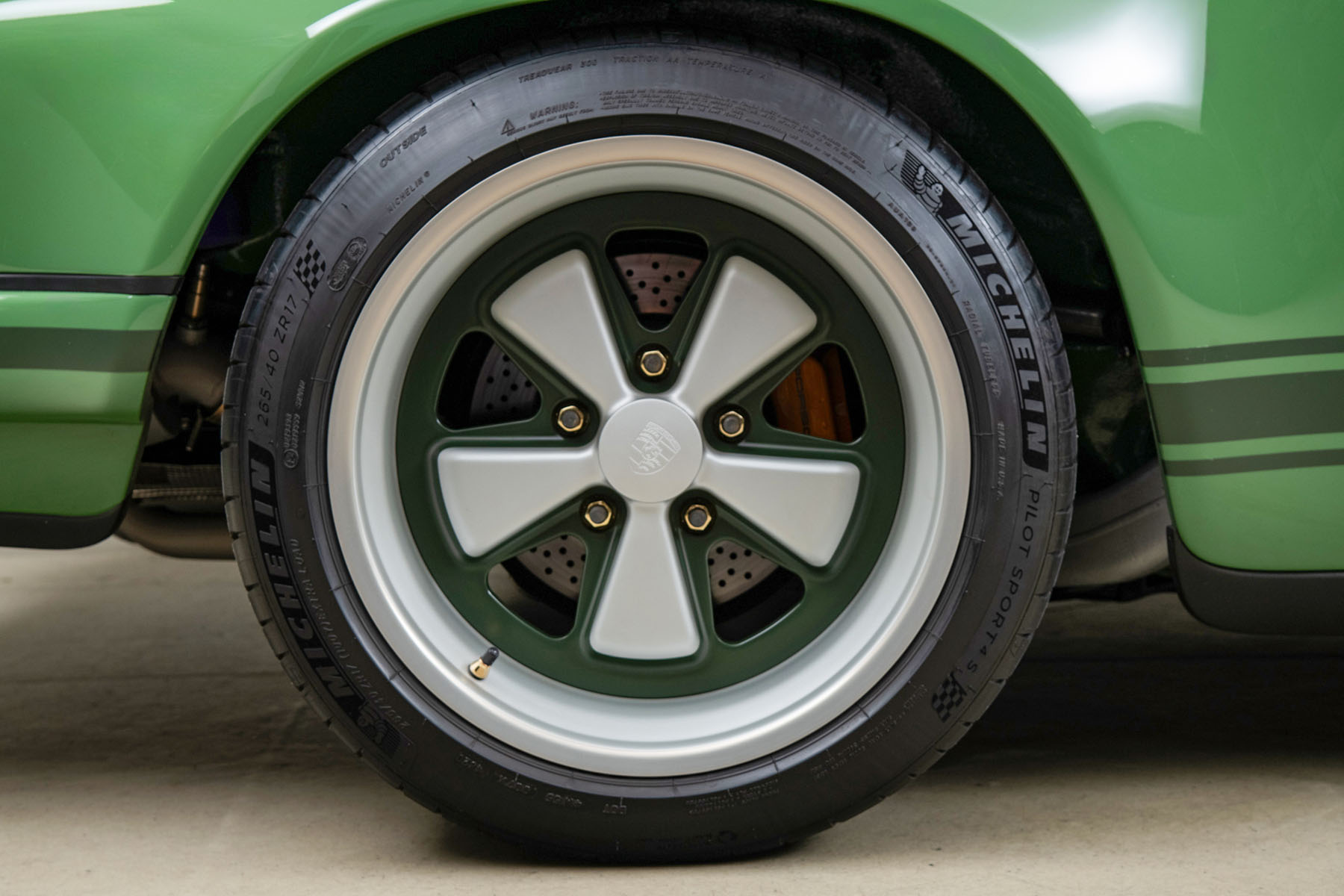 Aesthetic Transformation
Singer's approach to design is instilling art into function. Each 911 is meticulously built from the ground up, starting with a stripped 911 chassis. From custom bodywork to exquisite paint finishes, every Singer vehicle is a visual masterpiece.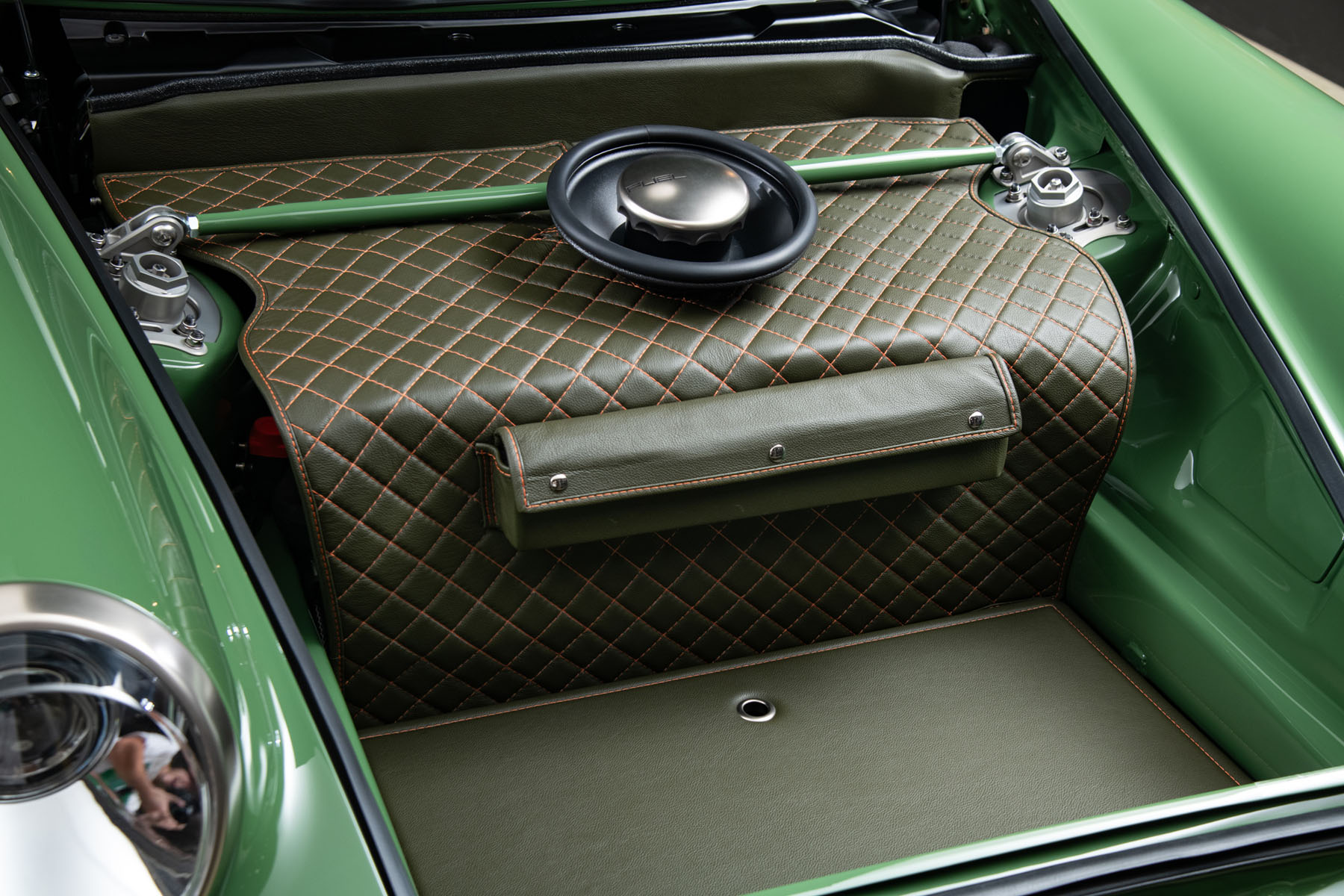 Finished in Leaf Green with Nato Green side stripes, Nato Green brake calipers, and Fuchs-style wheels featuring RSR-style Nato Green backgrounds, this Singer "Lion" commission compliments many of the subtle changes Singer has made to the now largely carbon fiber body. The center fuel filler option and painted body-color bumperettes pair well with the subtle hints of color from the SR Orange accents and Brass deck lid badges to finish off this attractive exterior.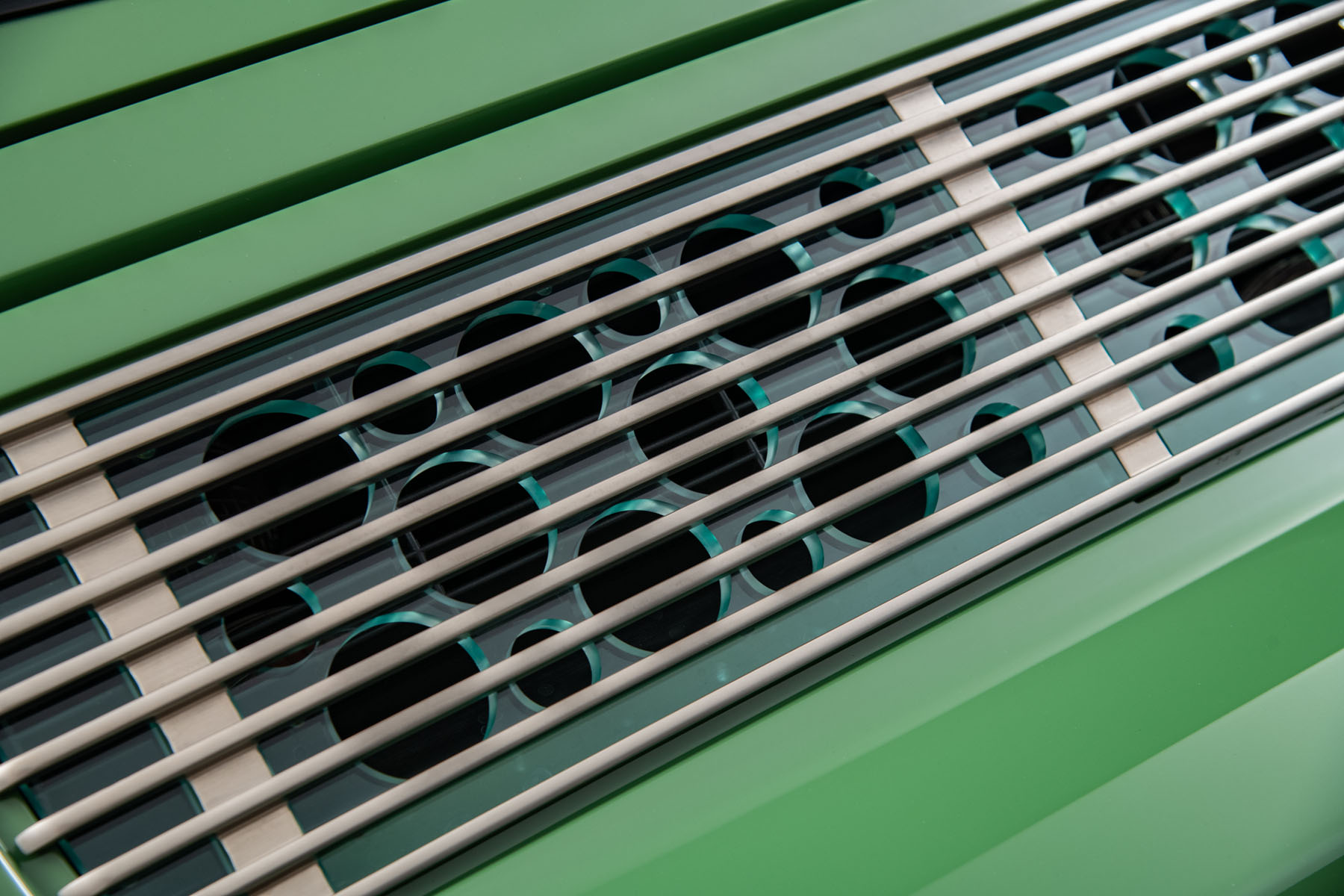 Interior Craftsmanship
For those looking for luxury in an air-cooled 911, the interior is where Singer truly shines. Sumptuous materials, bespoke upholstery, and ergonomic refinements turn the cabin into a luxurious and inviting space. It's a testament to their commitment to creating automotive works of art.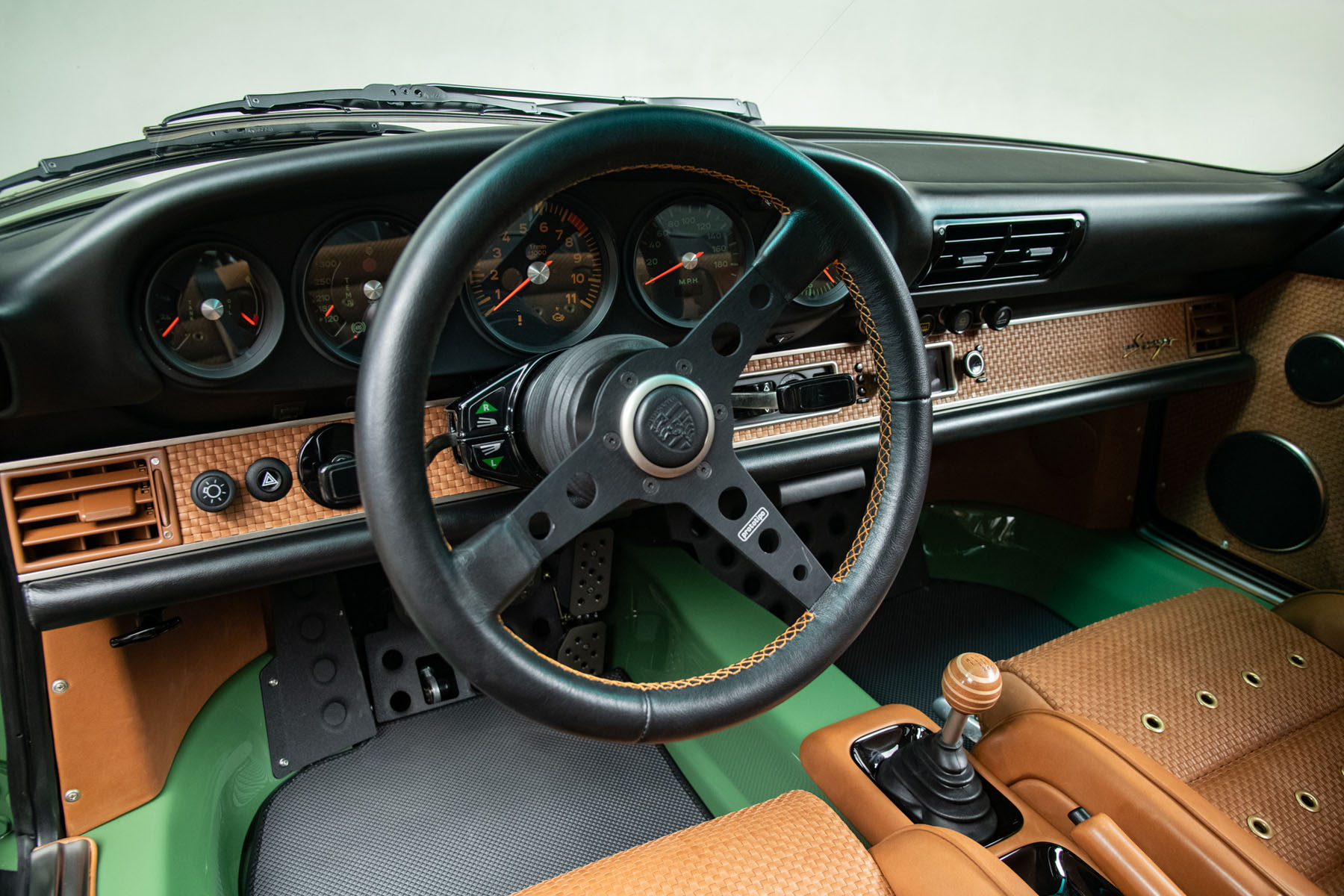 The interior features desirable 8-way touring Recaro seats featuring Saddle leather contrasting well with the special wishes body-colored 'Jacuzzi' tunnel and footwells. Further options include air conditioning and a special wishes Maple/Mahogany wood gear selector. Following the custom nature of the vehicle, contrasting SR Orange stitching and dash gauge dial details compliment the exterior accents.
Customization and Detail
Singer offers many customization options, allowing owners to tailor their 911 to their exact preferences. From choosing materials and finishes to specifying performance upgrades, no two Singer 911s are alike. Singer's obsessive attention to detail extends to every aspect of the vehicle. From the placement of a single stitch in the upholstery to the alignment of each body panel, nothing escapes their scrutiny.
Chassis Details
4.0-Liter flat-six
1,494 miles
Six-speed Porsche Motorsport-built manual transmission
Rare and spectacular Leaf Green with Nato Green and SR Orange accents
Saddle Tan leather interior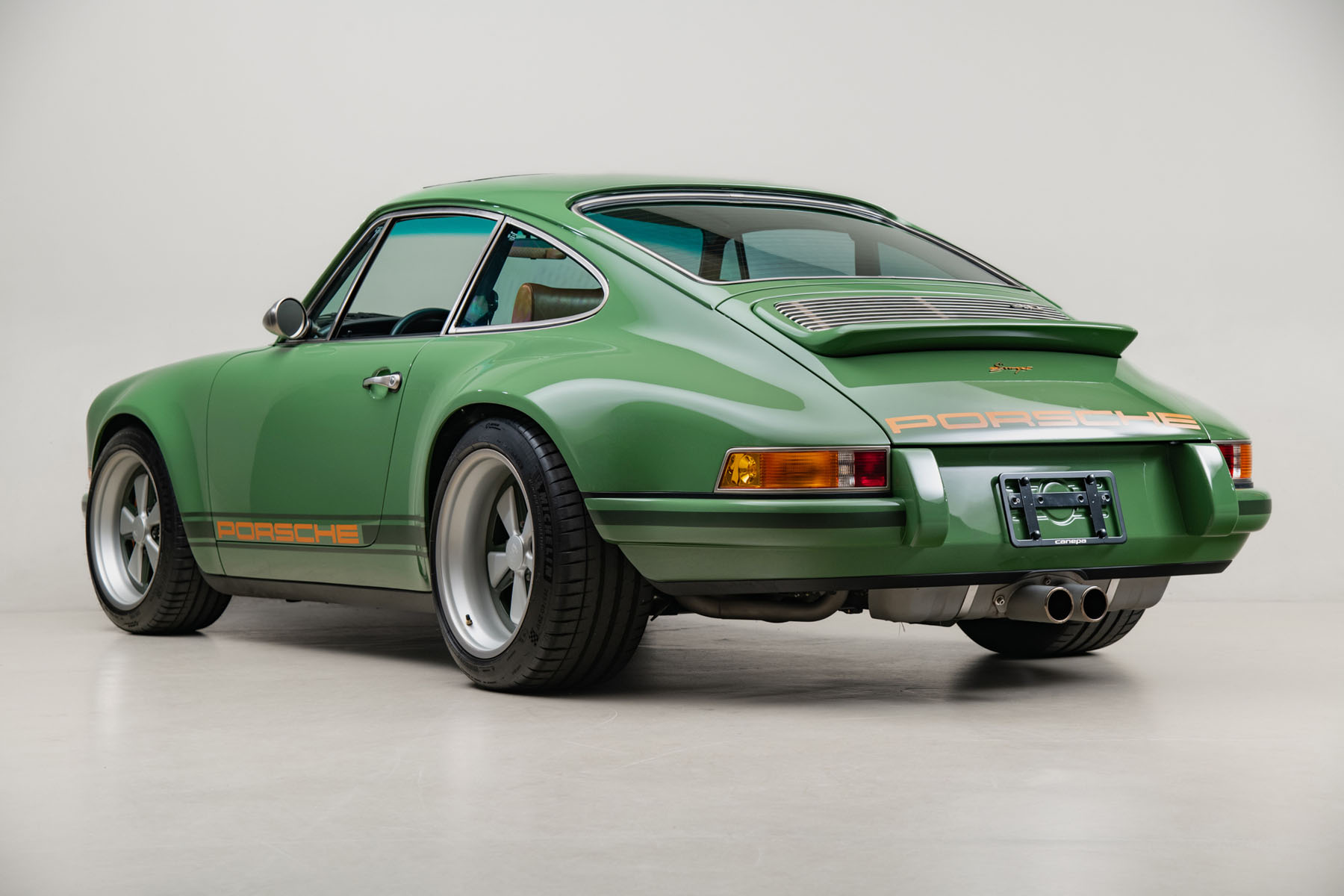 Currently Available
For sales information, go HERE
All Photos © 2023 Canepa