Genuine TECHART carbon fiber aero kits, spectacular forged wheel designs, brand-new product highlights, and more unique upgrades for all Porsche models. The TECHART booth at the ultimate Porsche gathering, Rennsport Reunion 7, from September 28 to October 1 at WeatherTech Raceway Laguna Seca, is a must-visit for all Porsche drivers and enthusiasts.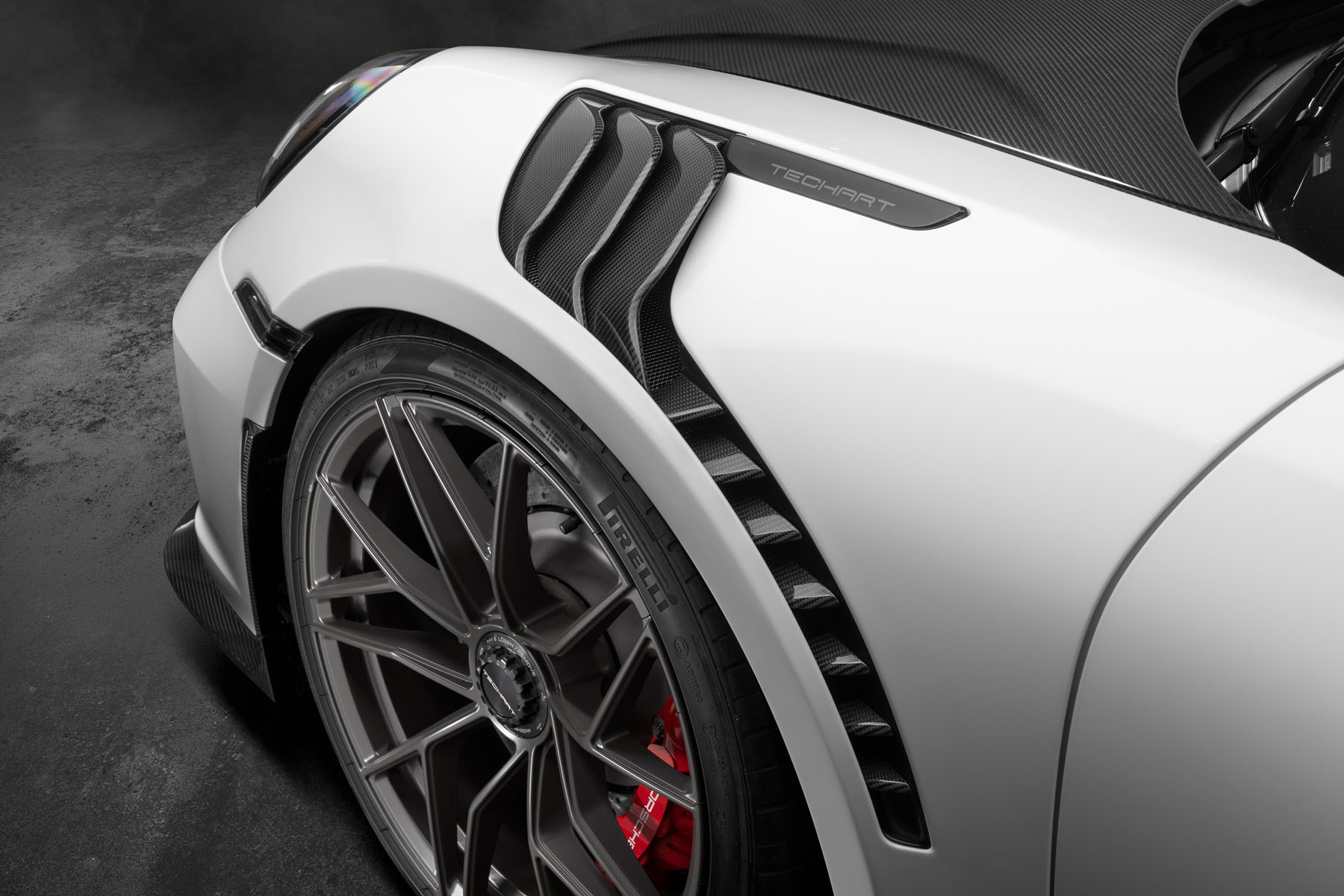 New GT3 Aero kit
TECHART presents the new carbon aero kit for the Porsche 911 GT3, the directional Formula VII Race forged wheel design with central locking, and more of the latest refinement options for Porsche owners in North America at the seventh edition of the popular Porsche gathering Rennsport Reunion at WeatherTech Raceway Laguna Seca. TECHART is located at booth #63 inside the Hagerty Market Place, displaying a TECHART bespoke Porsche 911 GT3 Touring.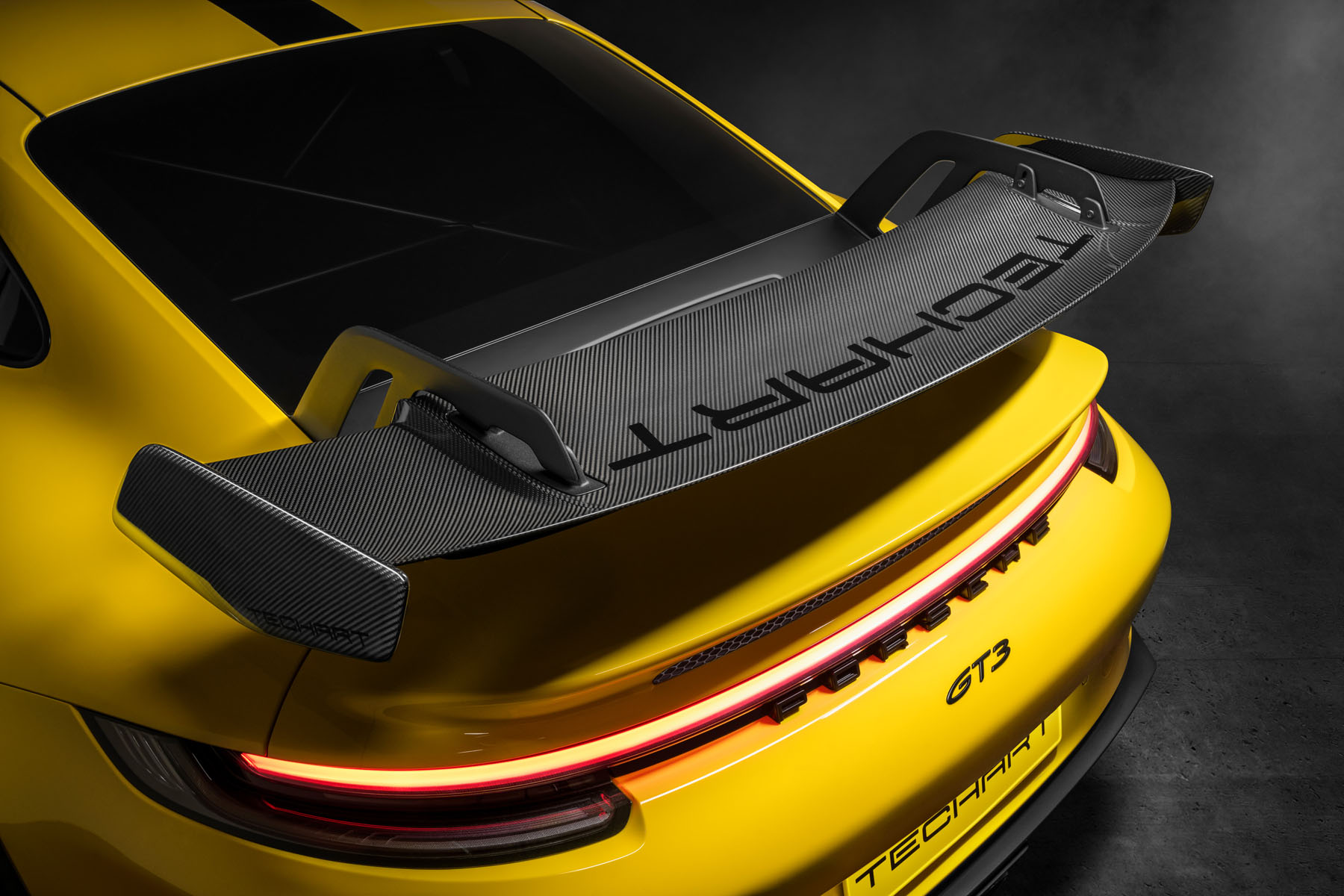 Capturing the RR7 spirit
"We're incredibly excited to meet with TECHART aficionados and Porsche enthusiasts from North America and worldwide at this year's Rennsport Reunion 7. Porsche drivers and fans can discover our newest product highlights and individualization programs for all Porsche models in person at our booth. We're proud to continuously level up the industry standards in terms of performance, styling, and handcrafted interior refinement.", says Jürgen Bauer, Vice President of TECHART North America.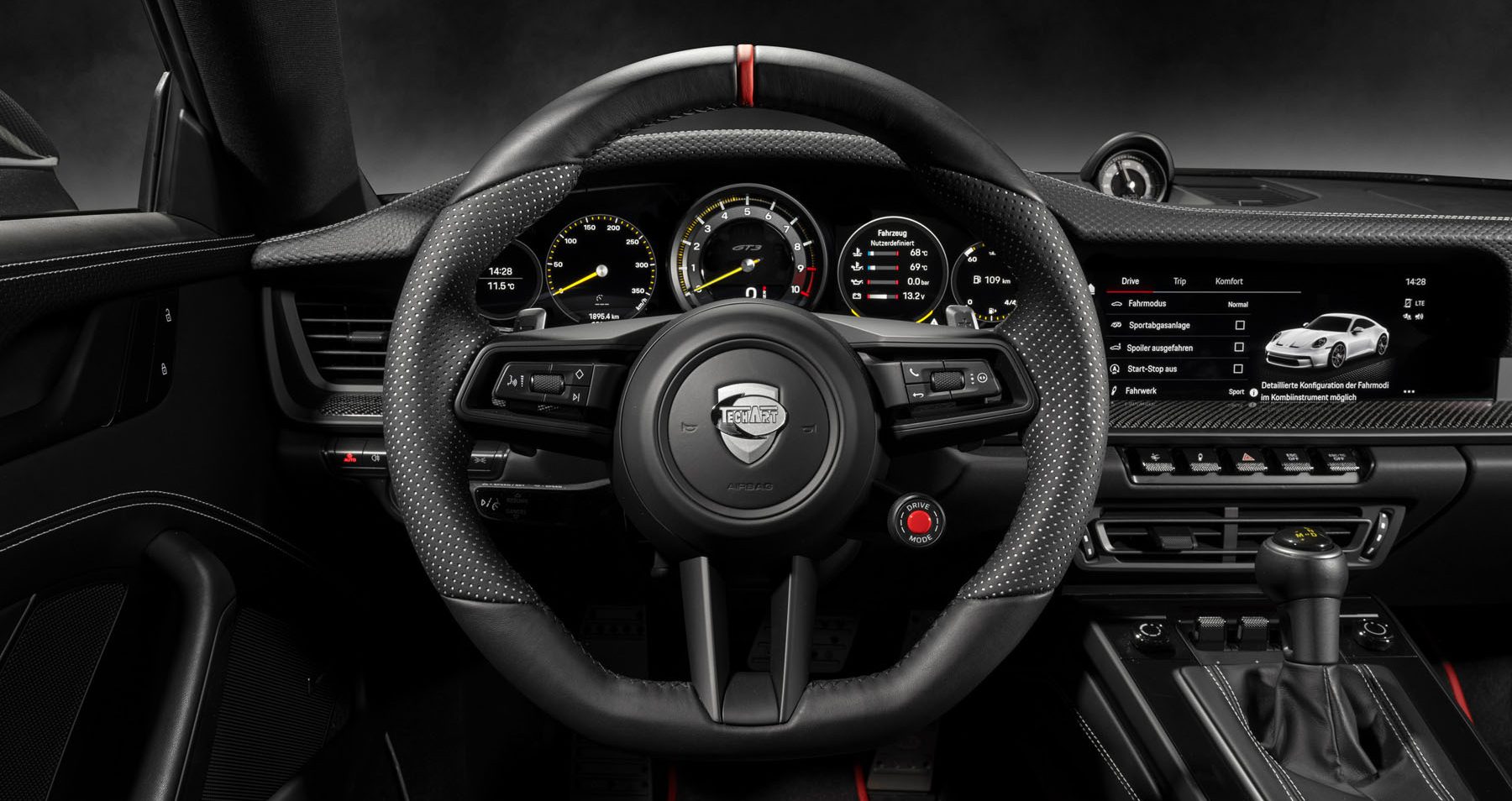 More information on TECHART at Rennsport Reunion 7 is available at
All Photos © 2023 Techart