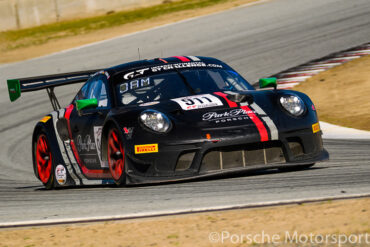 California 8 Hours, Laguna Seca, 30 March 2019: The #911 Park Place Motorsports Porsche 911 GT3 R was driven by...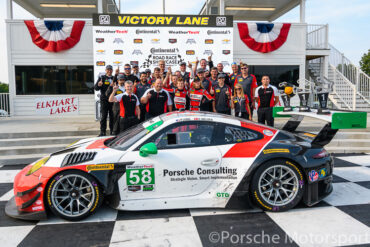 IMSA Road America, 5 August 2018: A victorious Wright Motorsports after the race The IMSA race this last weekend, round...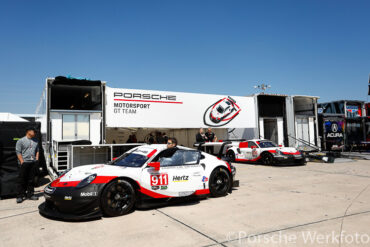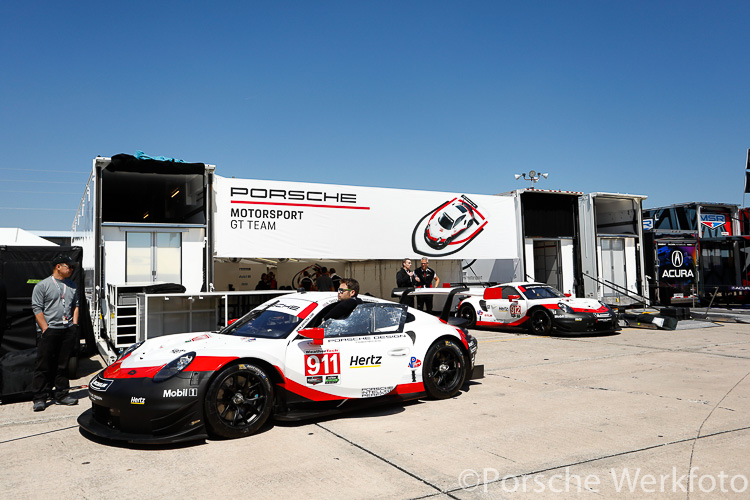 12 Hours of Sebring, 17 March 2018: In the paddock ahead of practice, the #911 Porsche 911 RSR of Patrick...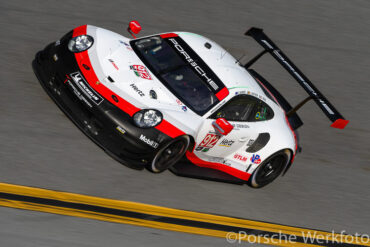 Sebring 12 Hours, 23 March 1968: #49 Porsche 907 KH driven by Jo Siffert (left) and Hans Herrmann, with Fritz...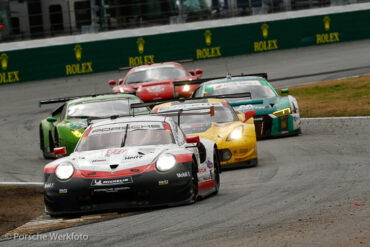 Rolex 24 at Daytona, 27/28 January 2018: Martin Raffauf's 2018 Daytona Notebook takes a comprehensive look at the whole Daytona...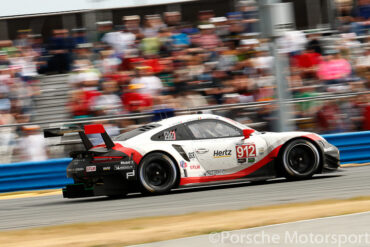 Rolex 24 at Daytona, 27/28 January 2018: #912 Porsche 911 RSR, drivers: Earl Bamber, Laurens Vanthoor and Gianmaria Bruni Disappointing...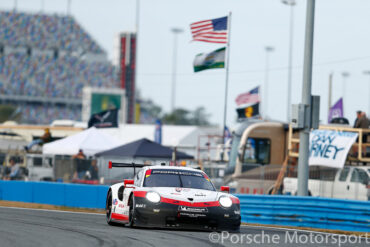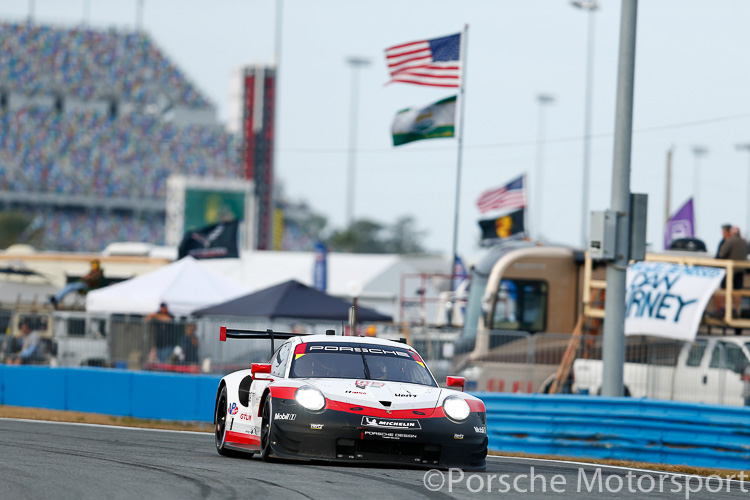 Final session for 24 hour cars today. Here we see an expensive coat rack getting final prep With the Rolex...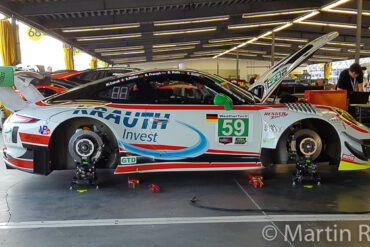 Recognise the livery? Somehow it doesn't look quite the same on a Ferrari We have our key man, Martin Raffauf,...
Daytona 24 Hours, 3/4 February 1968: Vic Elford, Jochen Neerpasch, Rolf Stommelen, Jo Siffert and Hans Herrmann take the first...