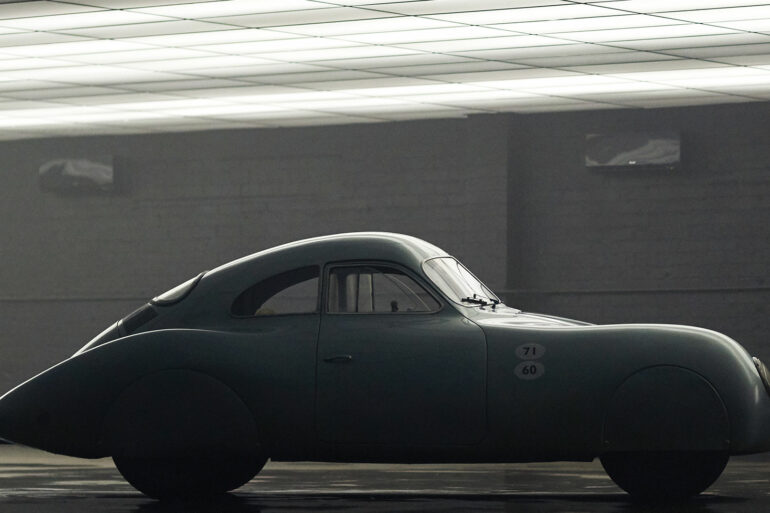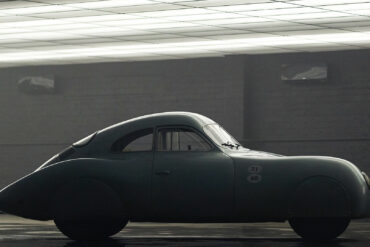 Porsche Type 64 – An Origin Story In advance of the Porsche Type 64's feature presentation at RM Sotheby's record-setting...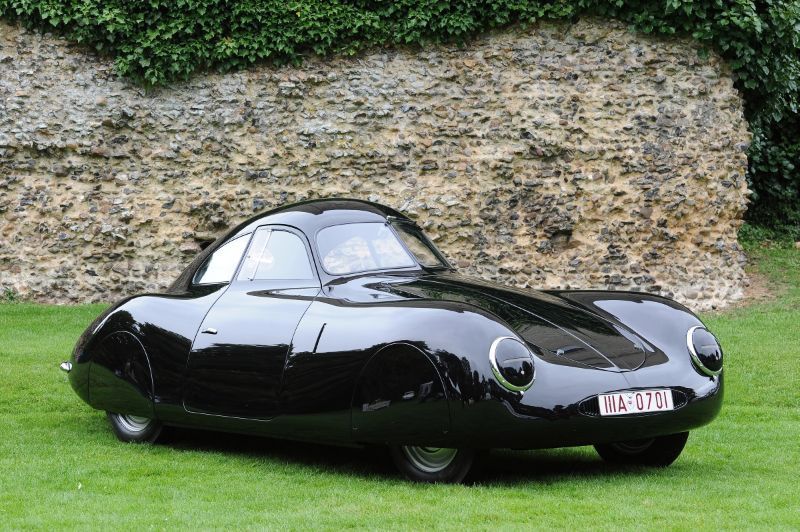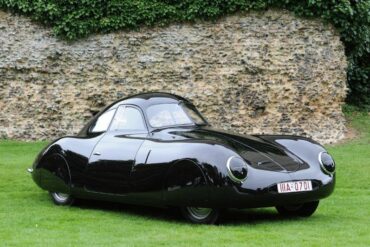 Porsche Type 64 Video This car was built to race in the 1939 Berlin to Rome road race which never...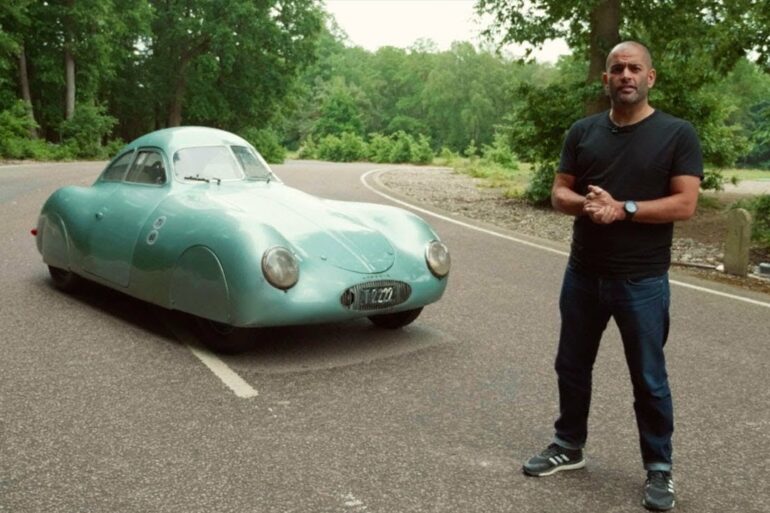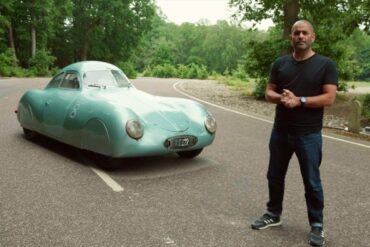 Porsche Type 64 Chris Harris Review Ladies and gentlemen, this is it. This is the very beginning of Porsche; the...
Porsche Type 64 Pictures Often overlooked, the Porsche Type 64 holds a significant place in the history of Porsche sports...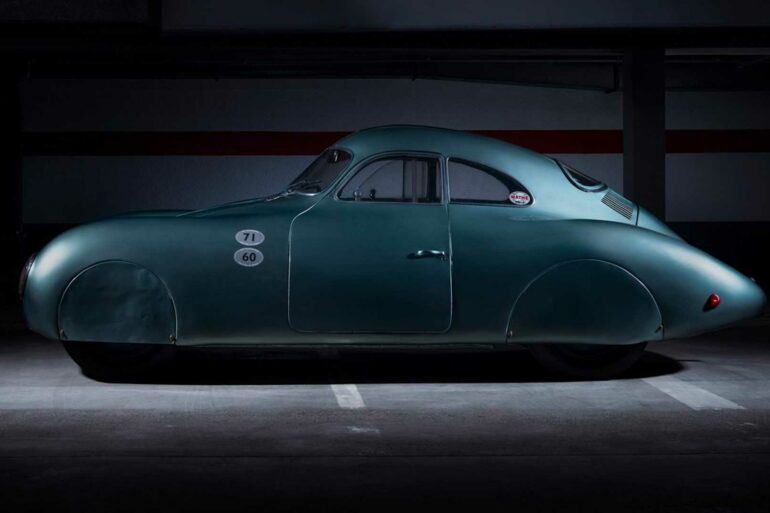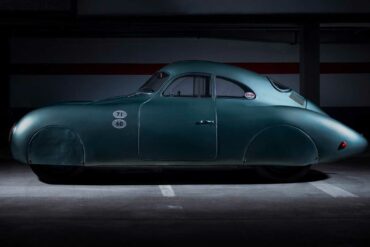 Porsche Type 64 Specifications The Porsche type 64 KdF Berlin-Rome car is acknowledged as the original ancestor of all the...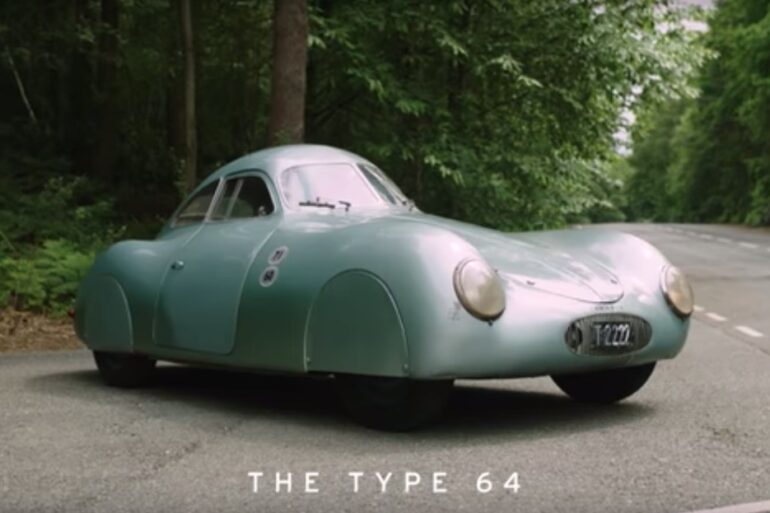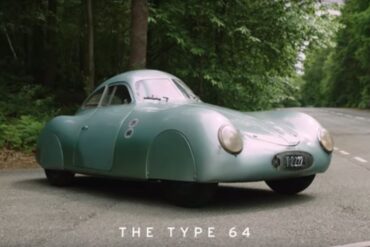 Porshe's First Experiment at a Sports Car Now, to some, it may seem silly to have a car that tops...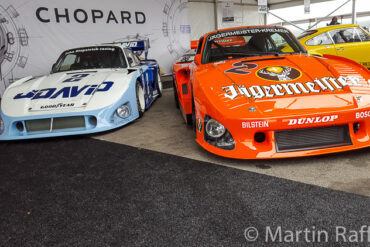 Rennsport Reunion poster collection, from Rennsport I through VI It's hard to know where to begin when writing a report...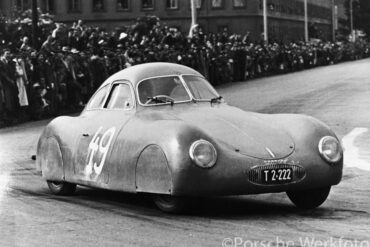 Engineering drawing of the Porsche Type 64 (16 September 1938). Note the provision for two spare wheels in the front...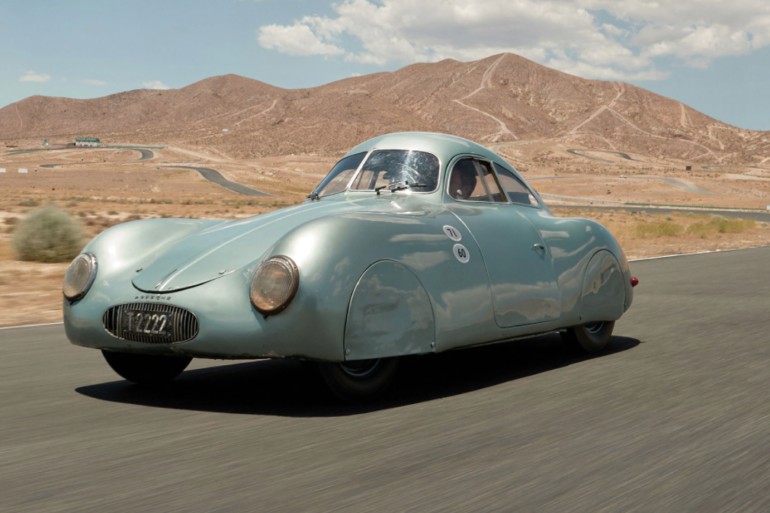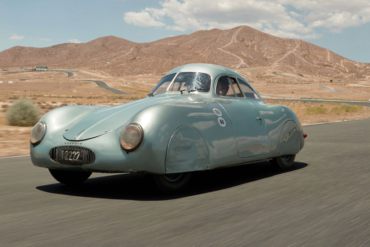 The Porsche 64, also known as the Type 64 and Type 60K10, is considered by many to be the first automobile from what was to become the Porsche company. The first KdF Berlin-Rome competition car, chassis number 38/41, was finished on August 19, 1939. It had a streamlined body and small 4-cylinder aircooled 1100 cc flat engine.