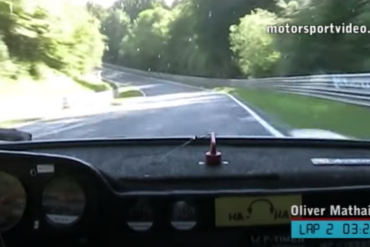 Porsche 934/5 Nurburgring Lap Second lap during the "24h Classic" race at the Nurburgring in 2009. 9:23min on the 25.3km...
Porsche 934/5 Flame Thrower During the 1976 season, several Porsche customers modified their 934s to Group 5 specification and Porsche...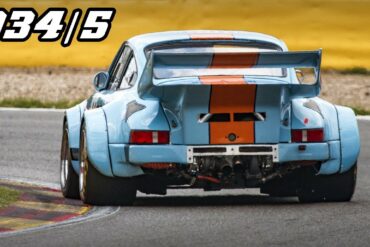 Porsche 934/5 racing at Spa, Nürburgring and Monza Based on the newly introduced 911 Turbo (930), Porsche first created a...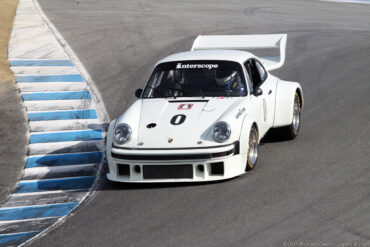 Porsche 934/5 Specifications Engine Flat-six engine Position Rear, Longitudinal Aspiration KKK Turbocharger Valvetrain SOHC Fuel Feed K-Jetronic Mechanical Injection Displacement...
This is the Peter Gregg car (chassis #930 770 0952) as shown at the Porsche Rennsport 2015. In early 1977,...
Porsche 934/5 Pictures...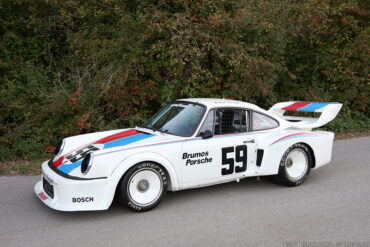 In 1967 Porsche prepared a small number of 934 Porsches with 935 Group 5 parts for the Trans-Am and IMSA GTO series. In the end, the 934/5 dominated the Trans-Am series by taking to top five positions in the championship. Ludwig Heimrath became the 1977 Trans-Am champion in his 934/5 by protesting Peter Gregg's highly modified car. Together they humbled the Corvette C3s and the Group 44 Jaguar XJS.