With Porsche steeping up their focus on electric technology, they finally released details regarding the new electric supercar, the Taycan, and they're impressive.
It's a dual-motor setup between the axles, together producing more than 600 horsepower or 440kW(!),
"We opted for a permanently excited synchronous motor(PSM) in the Taycan; They combine a high energy density with strong sustained performance and maximum efficiency."  – Heiko Mayer, Porsche drive unit project leader
The 800-volt setup produces a 500km range on a single charge, with a 0-60 time of fewer than 3.5 seconds. There are 100 prototypes available and the synchronous motors have been tested in their LeMans-winning Porsche 919 Hybrid.
[row]
[column size='1/3′]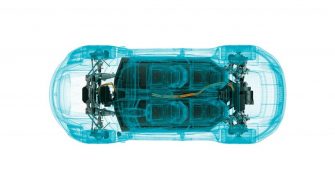 [/column]
[column size='1/3′]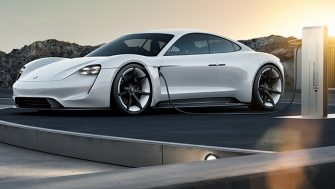 [/column]
[column size='1/3′]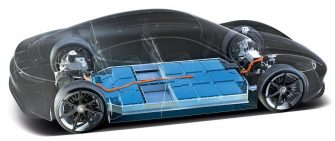 [/column]
[/row]
The most intriguing part is the packaging of the batteries itself. Right now, that's the hindering part of an electric car due to the weight and the amount required to power a car.
They placed it near the floor so that it has a low center of gravity with a balance of keeping weight low, optimal temperatures met, and safety in mind. Each cell has 4 volts and 400 cell pack to power the four wheels. It can fast-charge 400 km range in about 15 minutes (impressive!).
They'll be using the Taycan as proving grounds for battery technology and monitoring the performance and if any degradation happens.
If you're worried about charging, Porsche is working with other car manufacturers to have standardized fast-charging stations in Europe, having a station reachable within 100-150 km. The future is here and the Taycan will spearhead the way to a greener future!