The head of the Taycan model line, Stefan Weckbach, took on very mildly camouflaged Porsche onto the open roads around Waissach for some real-world testing … boasting a long roofline combined with an increased ride height. And while the front looks like the Porsche Taycan, the rest looks more like the Mission E Cross Turismo concept from 2018.
This is the brand new Porsche Taycan Cross Turismo, a car for those people that love the Taycan, but need some more space and versatility … this Cross Turismo feels at home on the city streets, but also out in the country on sand roads, and while this model comes with increased ground clearance, it's not a replacement for a Cayenne … the Cross Turismo is intended to be able to cross gravel roads and some mild off-roading, it even comes with bespoke CUV (Cross Utility Vehicle) driving modes.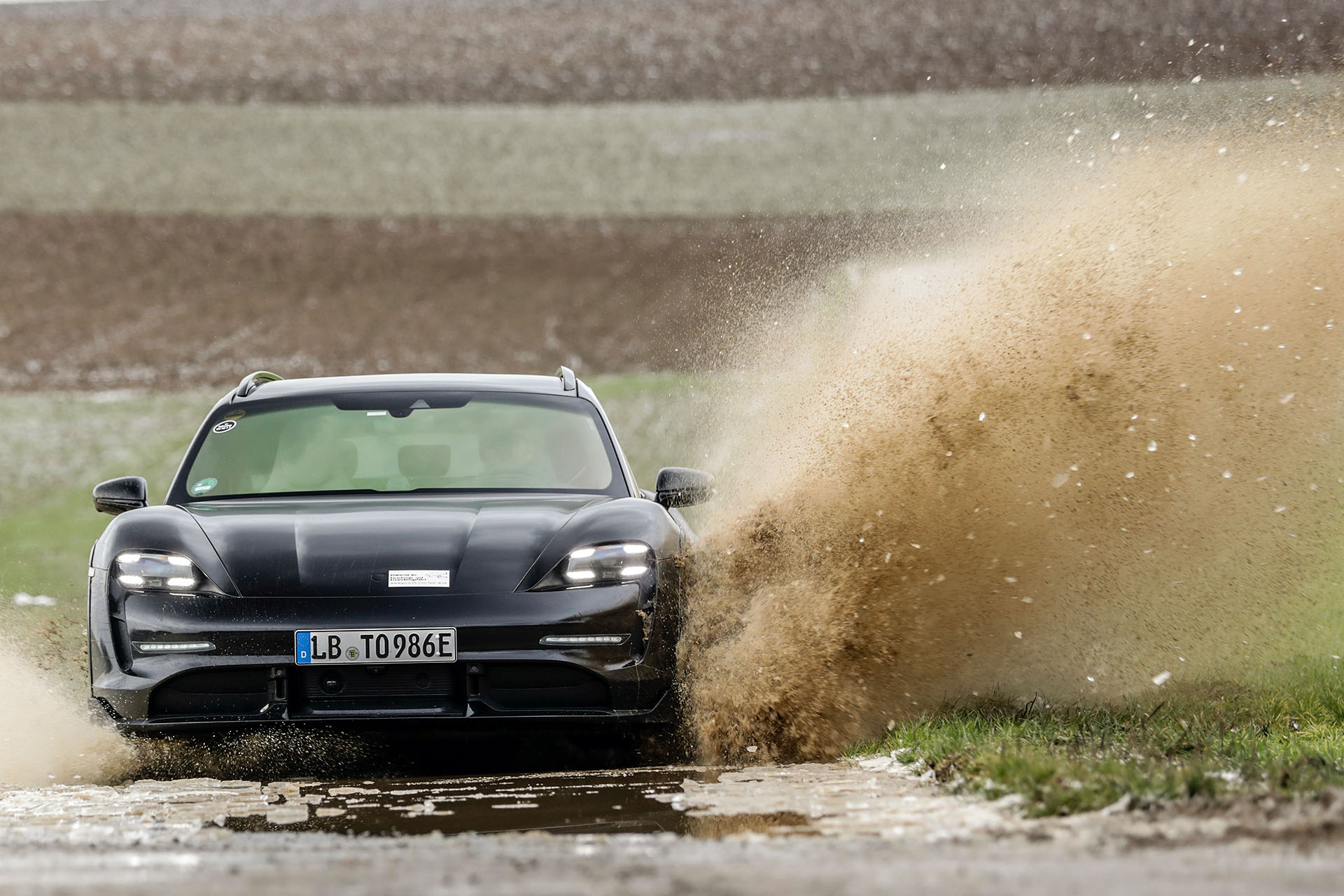 Compared to the Porsche Taycan you'll immediately notice the extended roofline, making it look like a sporty estate, but they also added roof rails for practicality, the rear seats are more spacious and the luggage area has been enlarged to create the Cross Turismo, this is the first all-electric cross utility vehicle from Porsche.
Until now the Taycan Cross Turismo was a closely kept secret beyond the walls of Weissach and the Taycan production line in Zuffenhausen, but the appeal of Porsche's first all-electric sports saloon will only grow now, taking the Taycan (of which 20,000 units were sold during the first year of production) onto a different market segment, customers who want to take this all-electric Cross Turismo off the streets, onto the open fields.