The 2019 Porsche 911 Speedster is the beneficiary of Stuttgart's latest fixings, while also serving as a throwback to the Porsche 356 – the very first Speedster model. This schematic has forged a 911 with a silhouette based on the 4S Cabriolet body, carbon fiber bits borrowed off the 911 R, and front and rear bumpers from the GT3 Touring. That is not to say that there aren't any unique offerings on the Speedster, with its shorter, more inclined windshield frame and lower fly-line being amongst its exclusive features.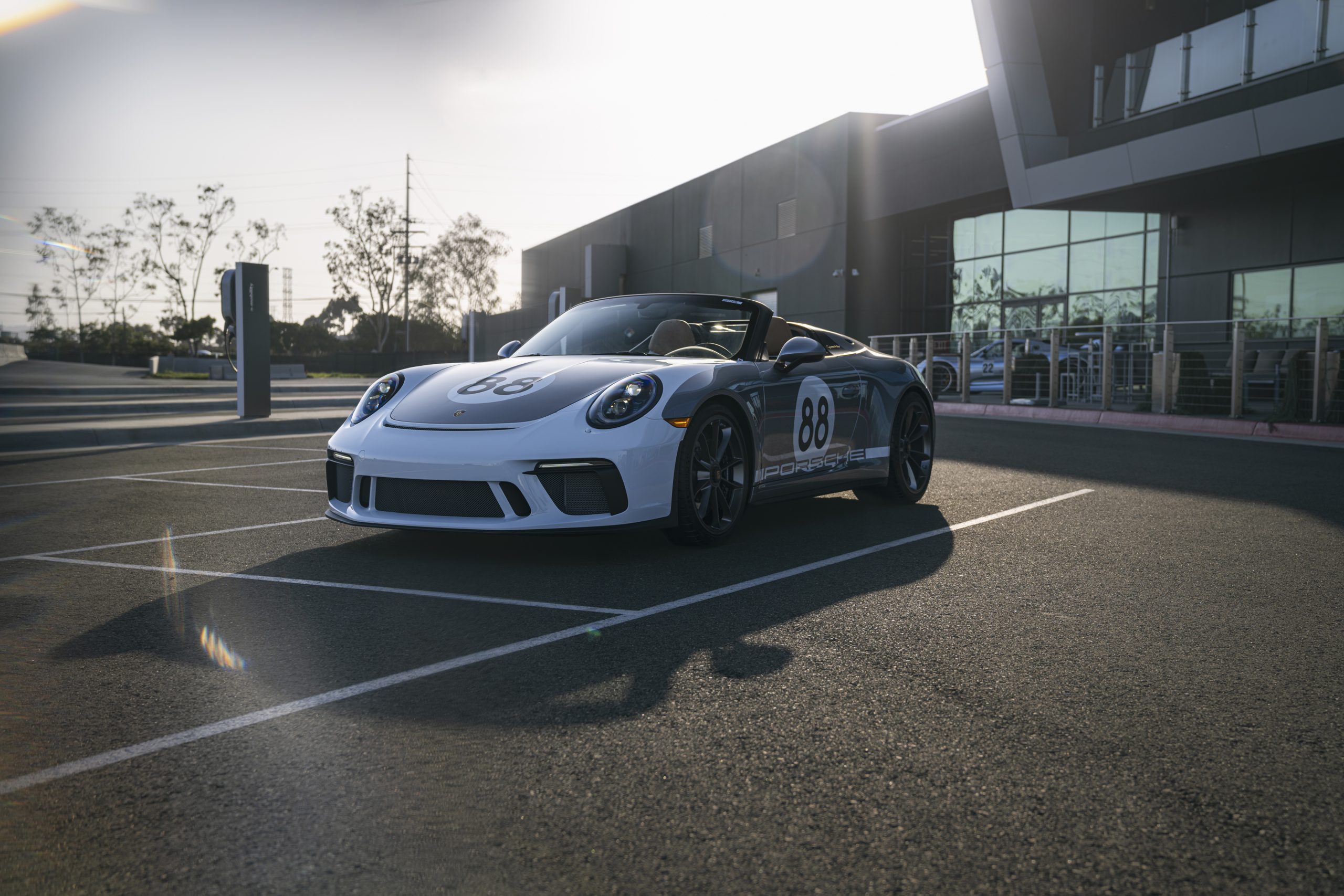 A special option on the limited-edition Speedster, Heritage Design was an aesthetic package with details evoking highlights from the brand's motorsport history. The unmistakable livery was designed to echo factory-built competition 356 racers, while the underlying Silver Metallic paint color harkens back to a time when all cars appeared in that same elemental shade.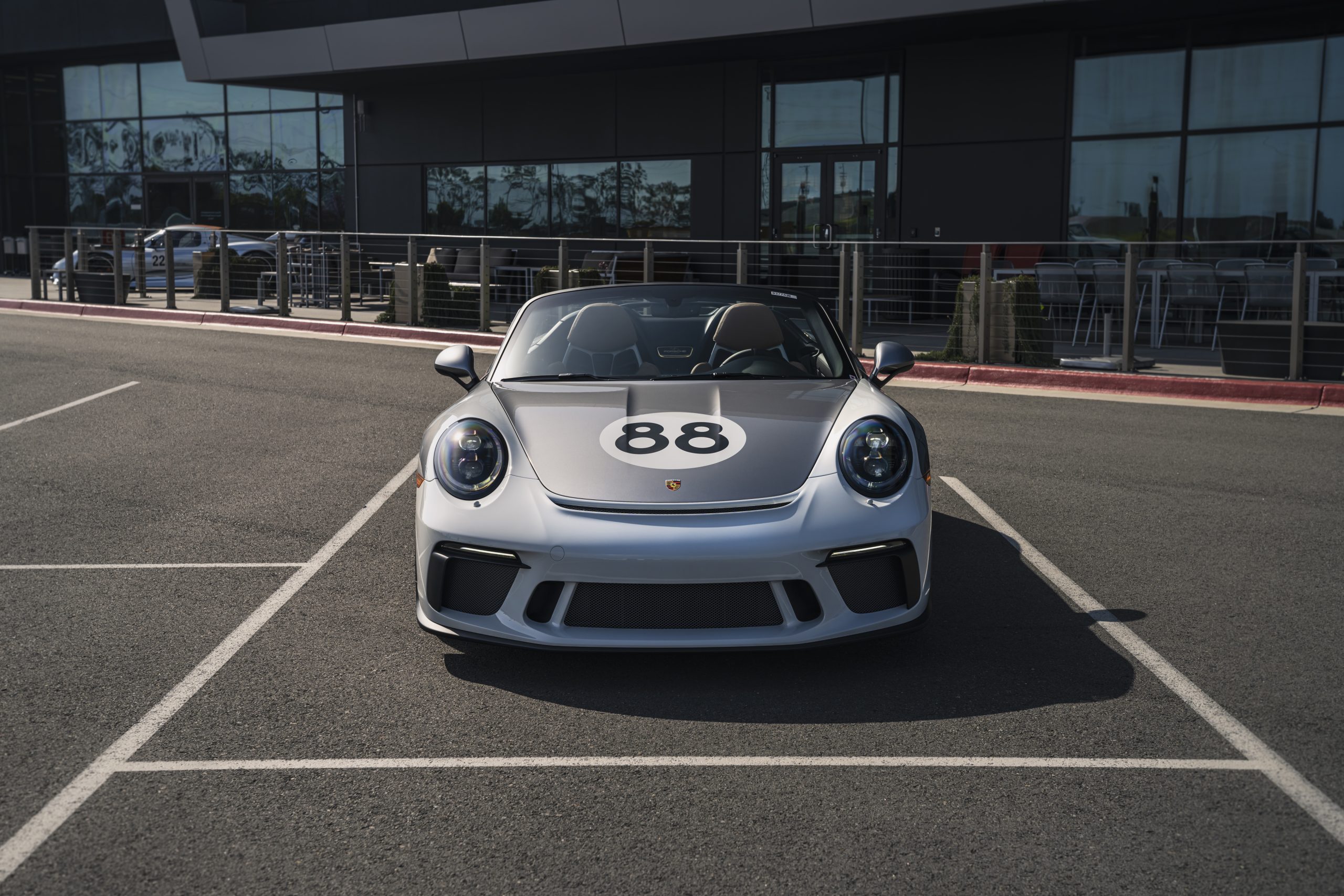 The classic sans-serif 'PORSCHE' graphic spans from wheel to wheel on each side, noticeably curving outward at the rear to accommodate the wide rear wheel arches. The 20-inch satin platinum wheels with black center locking hubs are also race-inspired and exclusive to the Heritage Design Speedster, blending practicality and style perfectly.
Source: RM Sotheby's