The 2015 Porsche 911 Turbo S coupe, finished in Jet Black Metallic, has been equipped with a Gemballa GT Concepts widebody kit. This kit includes revised front and rear bumper covers, along with a Gemballa GT carbon-fiber wing, side skirts, and molded fenders.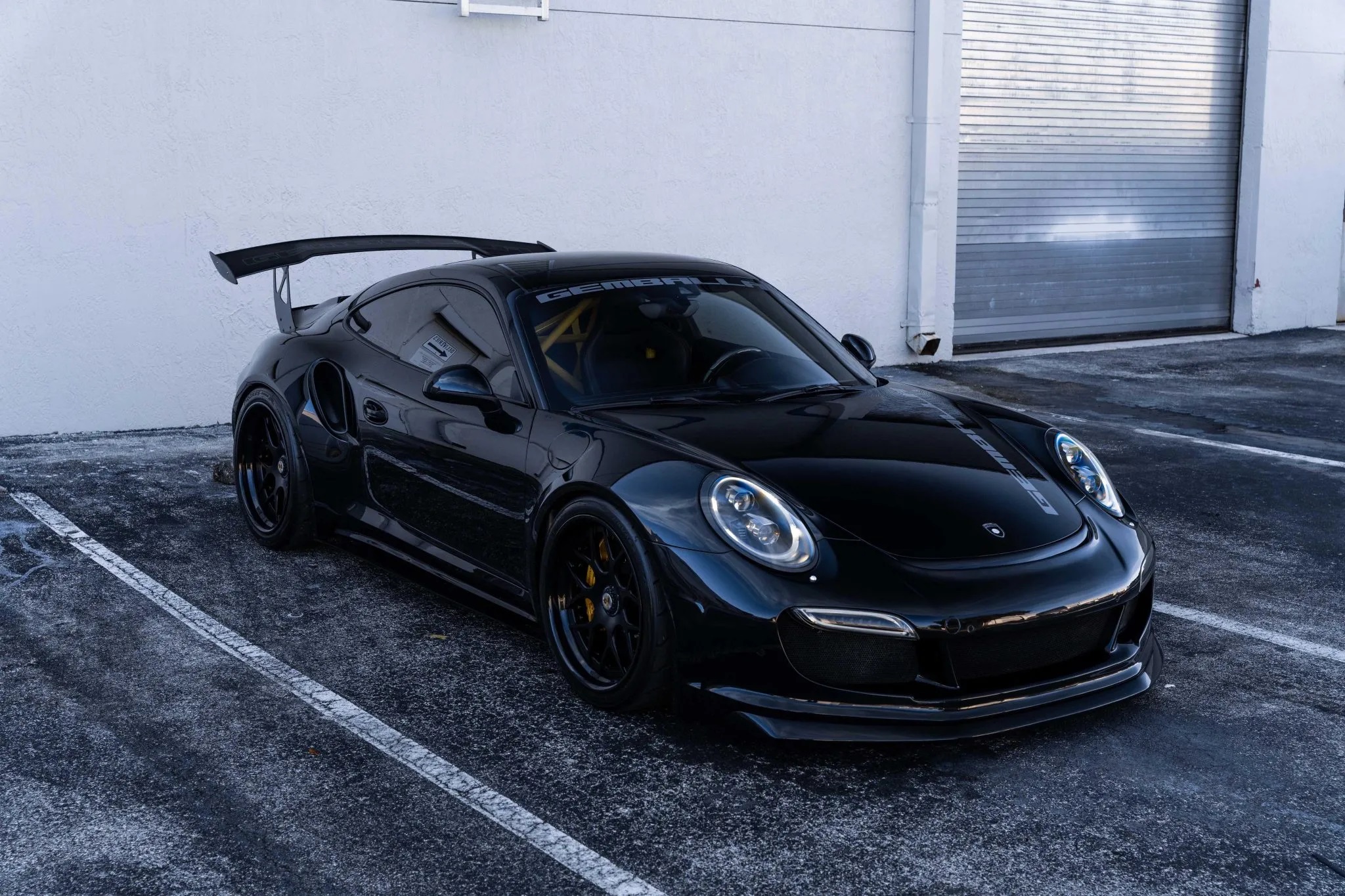 The car has undergone further modifications, including the installation of 20″ HRE multi-piece center-lock wheels, TechArt springs, and a front-axle lift system. It also features a rear wing, carbon-fiber-backed Sparco seats, aftermarket enhancements to the fueling, intake, and exhaust systems, a roll cage, and a MoTeC ECU.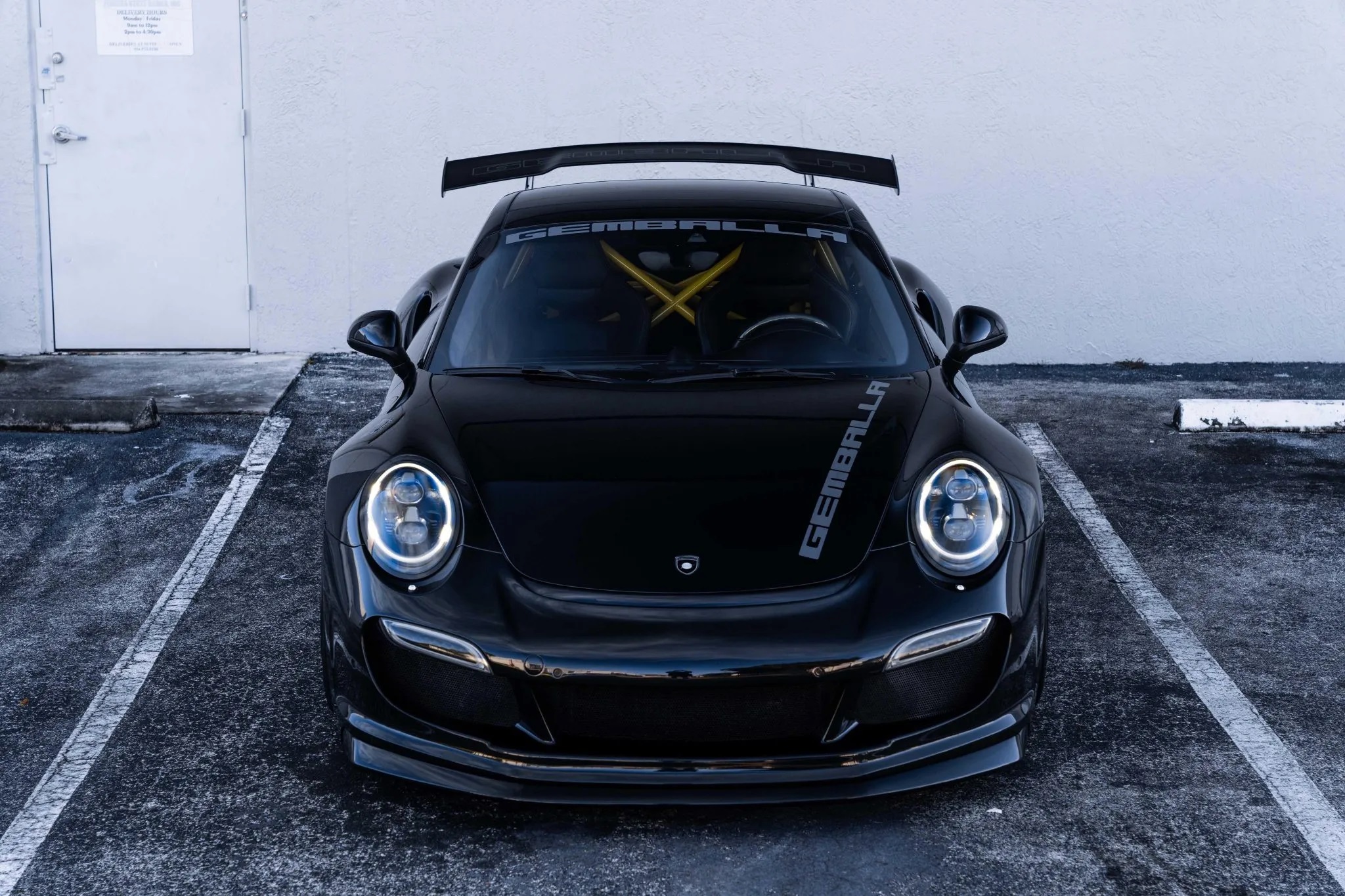 The original twin-turbocharged 3.8L flat-six engine has been upgraded to a 4.0L displacement. The result is an impressive power output of up to 1300hp, distributed to all four wheels through a Dodson seven-speed PDK dual-clutch transaxle and an electronically locking rear differential.
Source: Bring A Trailer