The RUF RGT is based on the 997-generation Porsche 911 GT3 and features distinctive RUF bodywork that incorporates carbon fiber elements across various areas, including the doors, fender flares, wing mirrors, engine cover, and a distinctively designed fixed rear wing.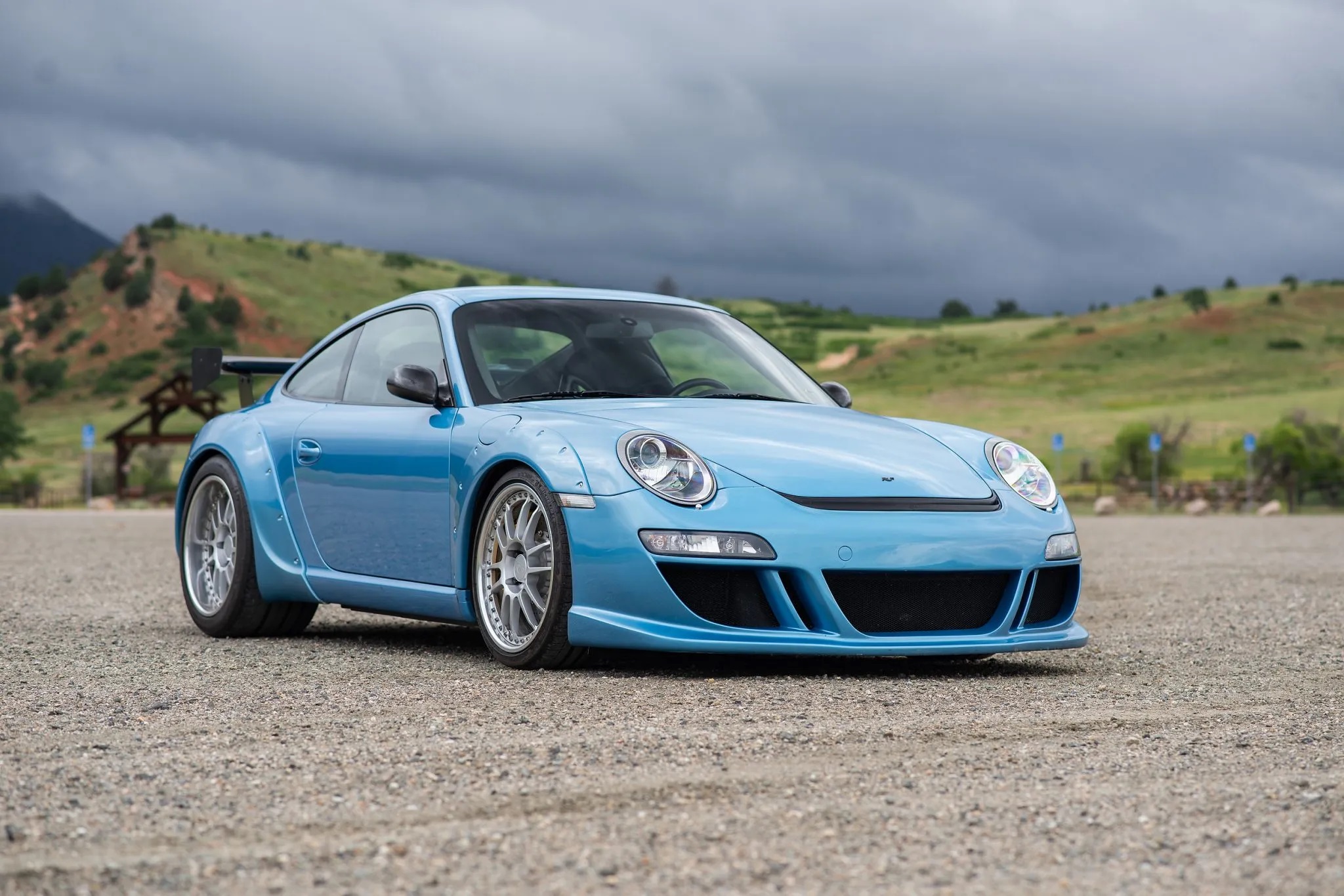 Enhancing its aesthetics, the sports car is equipped with 19-inch OZ Superleggera wheels adorned with RUF center caps, and these wheels are paired with Michelin Pilot Sport tires sized at 235/35 for the front and 345/50 for the rear.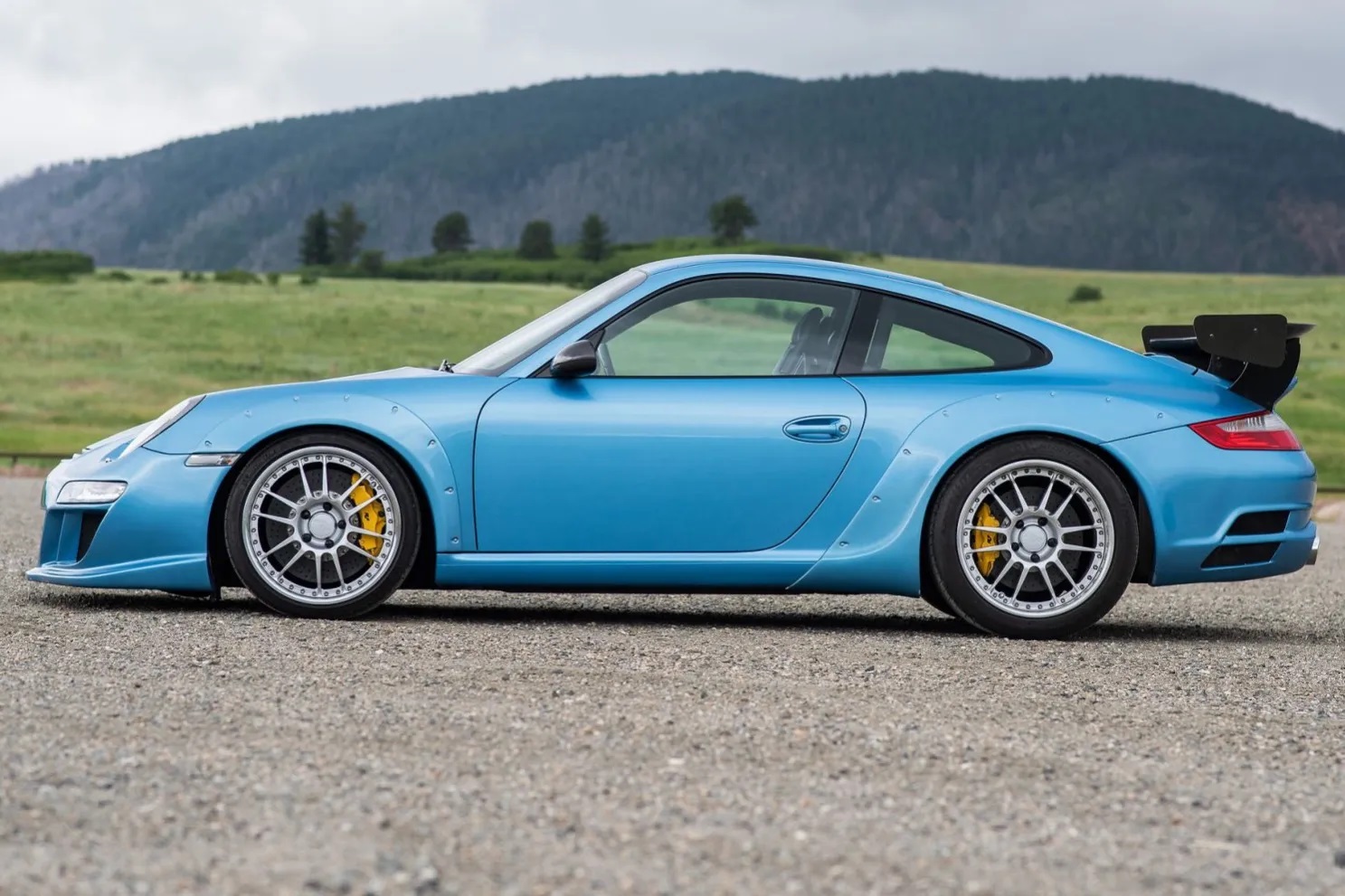 The RUF RGT boasts a modified iteration of the GT3's six-cylinder engine, which has undergone enhancements such as larger-bore cylinders and Mahle pistons to amplify its displacement to 3.8 liters. Complementing this, the engine features titanium connecting rods, a balanced steel crankshaft, high-lift camshafts, a single-mass flywheel, and an exclusive Bosch Motronic ECU.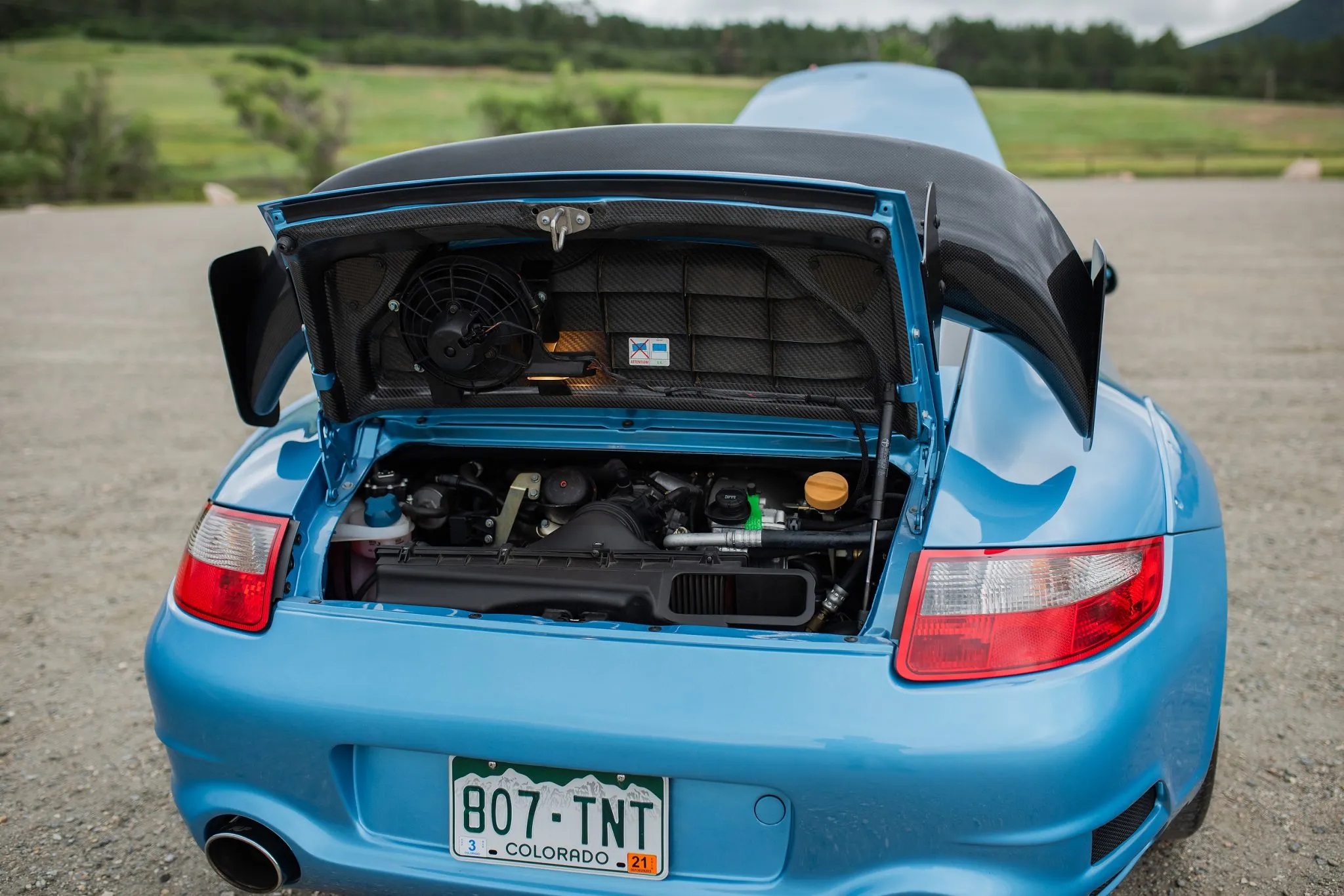 This powertrain delivers a robust output of 445 horsepower and 310 lb-ft (420 Nm) of torque, as originally configured. The engine is paired with a six-speed manual transmission that directs power to the rear wheels through a limited-slip differential.
Source: Bring A Trailer