The sixth generation of the 911 series' top-of-the-range model was unveiled at the 2006 Geneva Motor Show. The 997 911 Turbo has 473 bhp @ 6000 rpm, 60 bhp more than its predecessor. Rated torque is now 473 bhp @ 6000 rpm. The speed range in which this power is available has also been extended.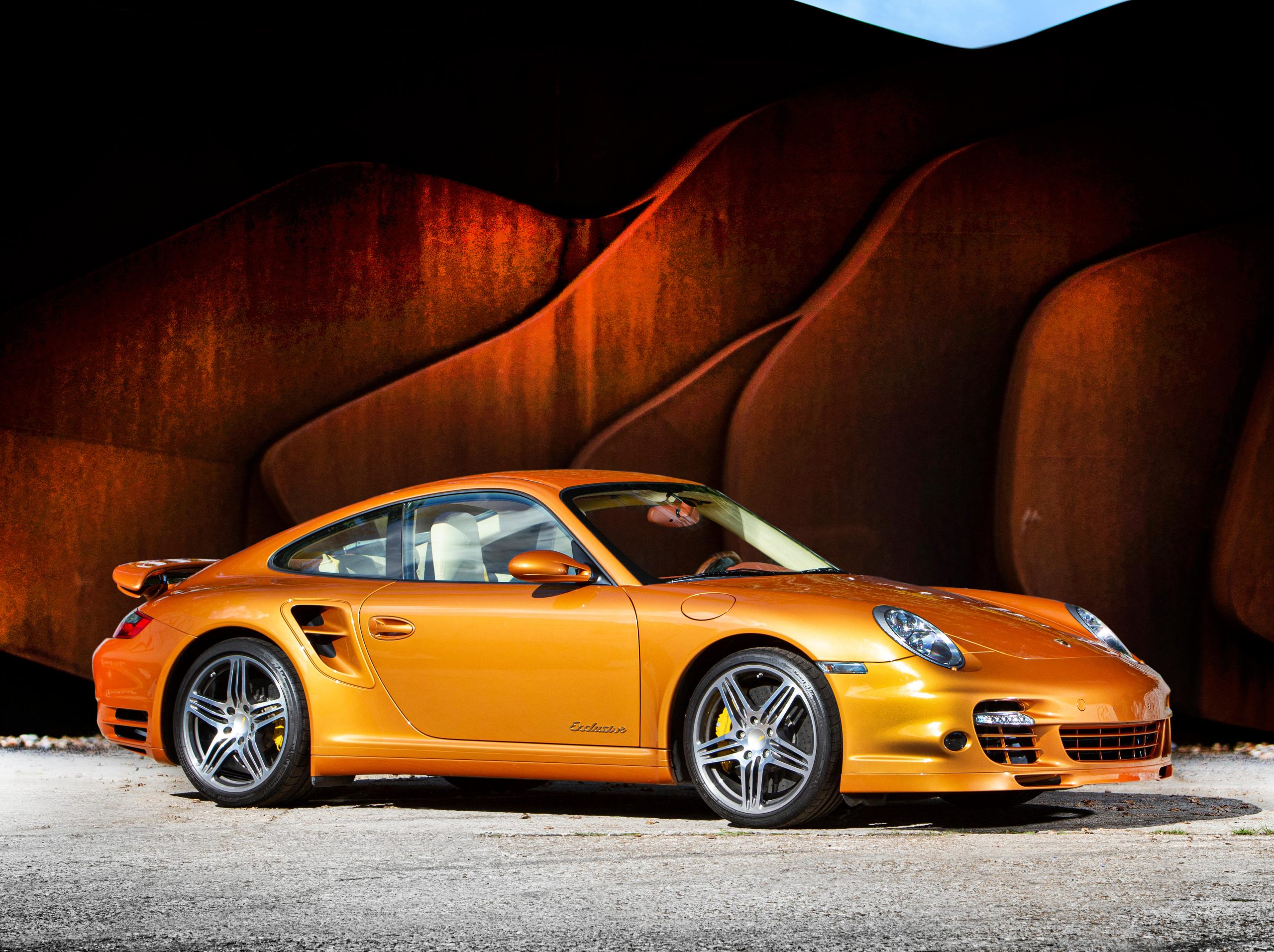 While the previous model's maximum torque was available between 2,700 and 4,600 revolutions per minute, the corresponding figures are now 1,950 to 5,000 revs. 0 to 60 mph is over in a blistering 3.6 seconds and top speed is 193 mph.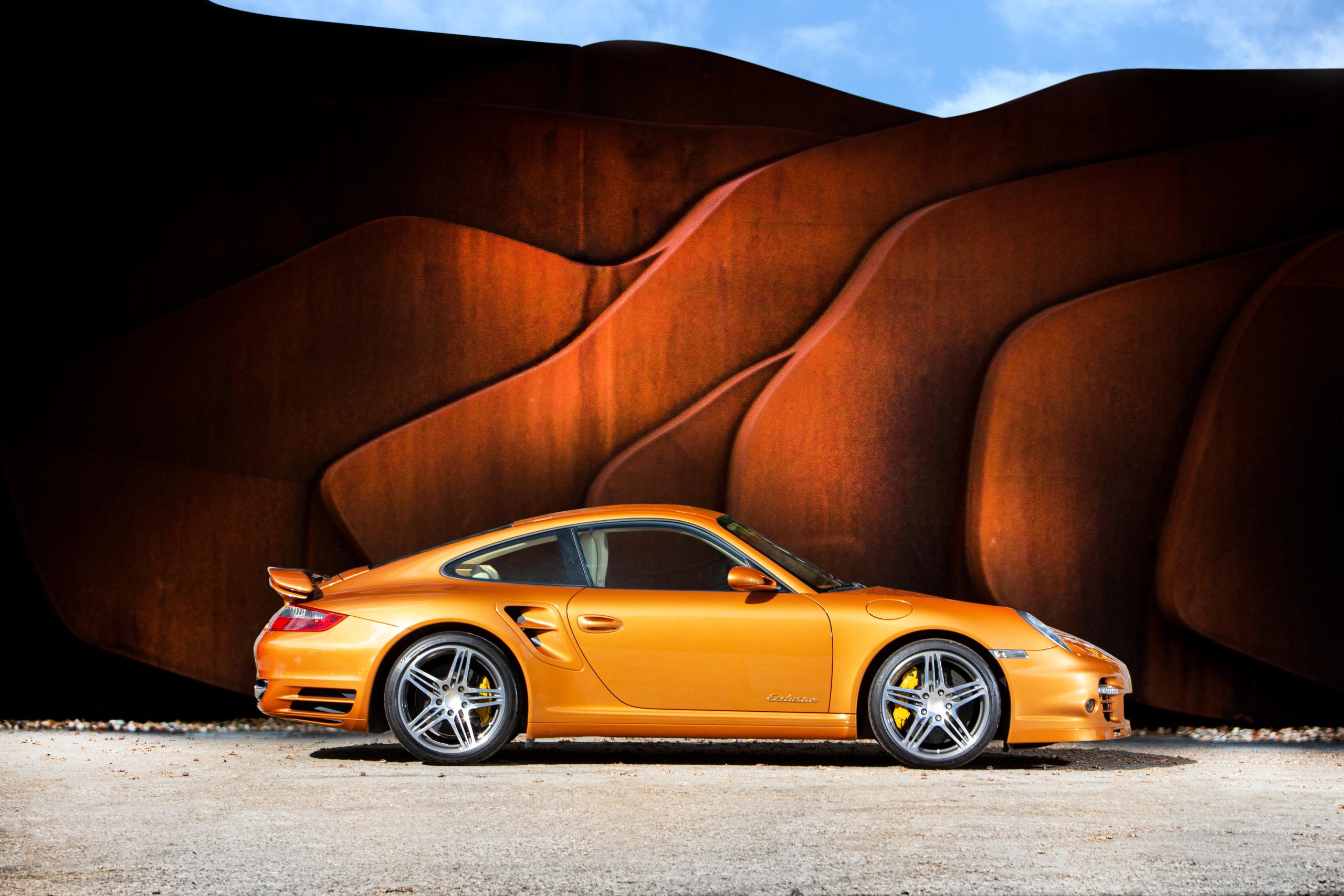 Featured here is a 2007 Porsche 911 Turbo finished in paint to sample Nordic Gold metallic with Magnolia interior trim to sample. This Turbo also has extensive extra leather trim throughout the interior.
Source: Bonhams