Despite being made for the small engine displacement classes, Porsche nearly won the 1960 Manufacturers Championship with the RS 60. These purposeful racers featured 1.5, 1.6 or 1.7 liter engines in a low and lightweight chassis. They always won the 1.6 liter class, but typically raced in and among the 3.0 liter Ferraris.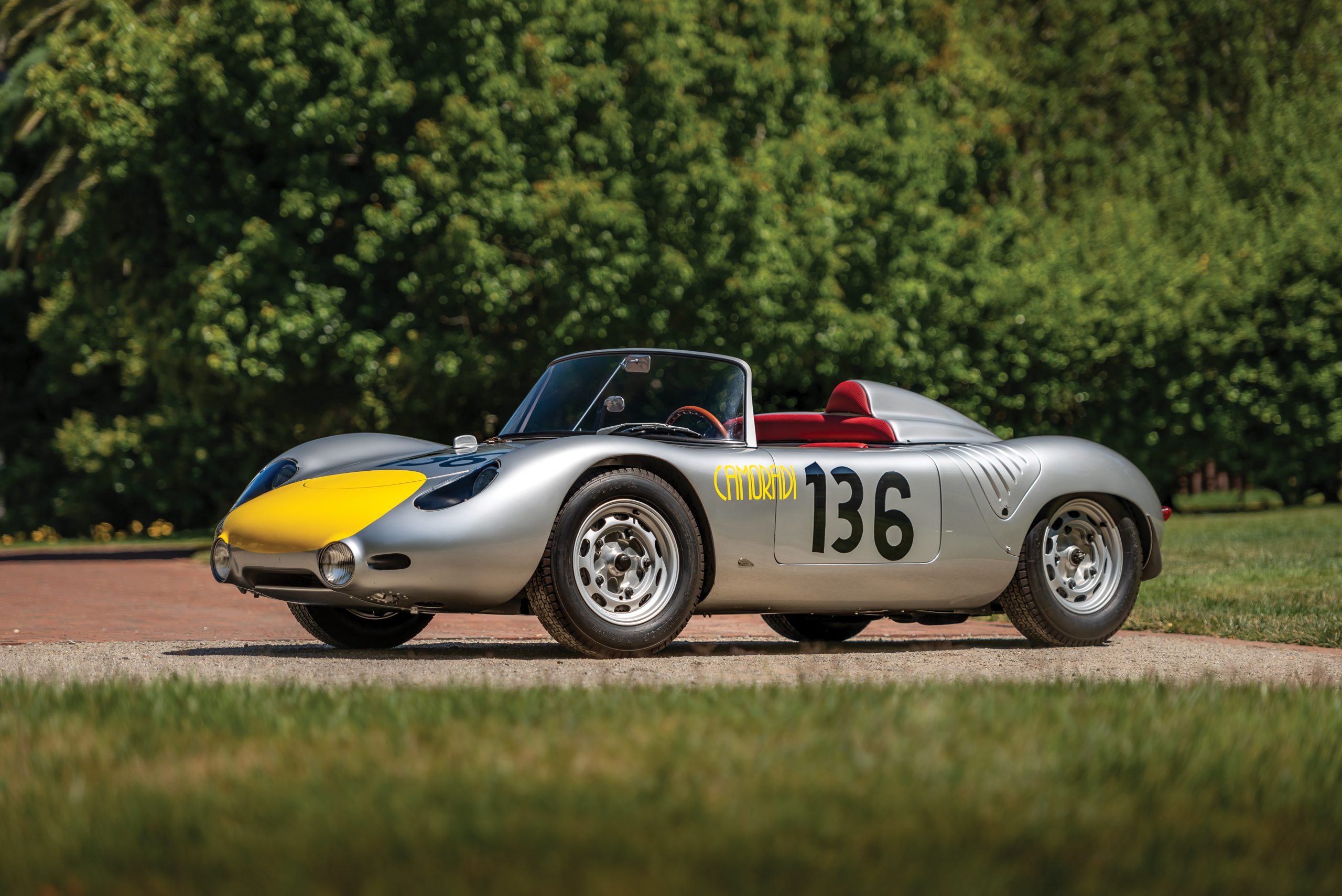 Porsches mid-engine racecars started with the 550 RS which was replaced by the lower 718 RSK and updated in 1960 to meet new regulations. This new version, called the 718 RS 60, met FIA-imposed rules which mandated larger interior spaces, taller windshield heights and larger door sizes.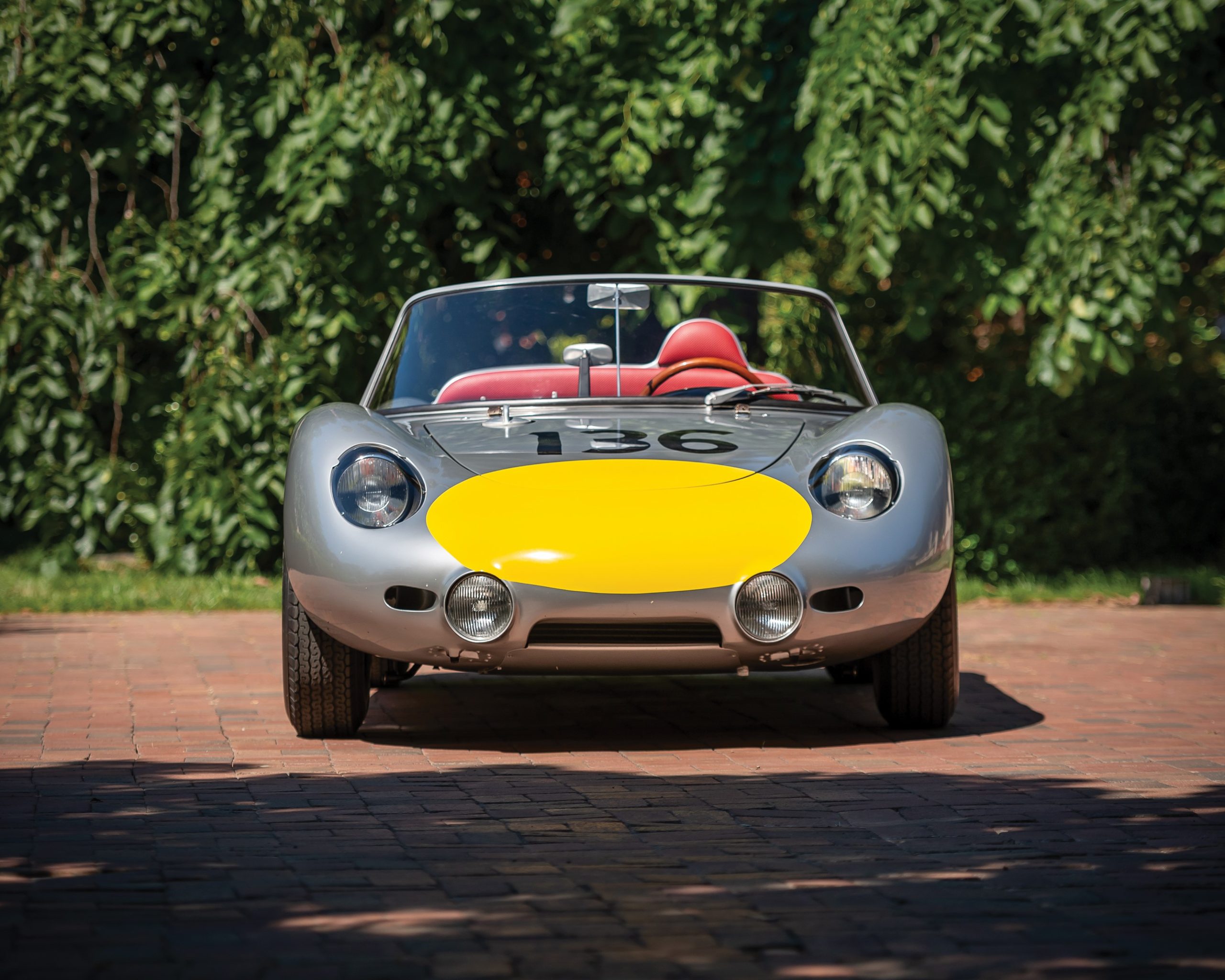 To comply, Baron Huschke von Hanstein reluctantly updated the factory-raced 718 RSK. It was necessary to increase the length and width of the tubular steel chassis to accommodate minimum sizes for the interior. This made the RSK instantly redundant and von Hanstein's team had only six months to prepare.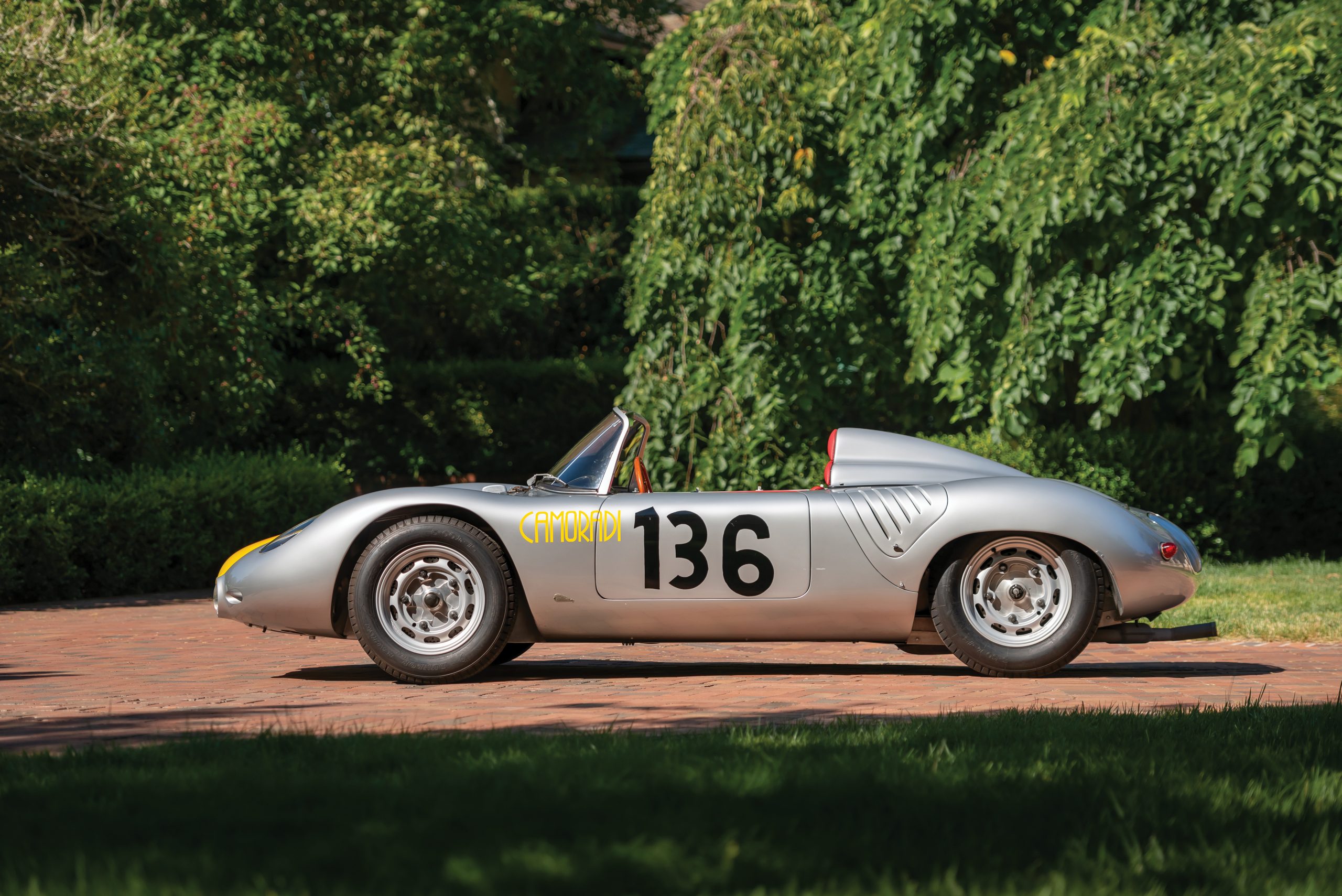 The new car used the very latest double wishbone rear suspension which was on some of the very last RSKs. Both the engine and transmission remained virtually unchanged. Options included the 166 bhp Type 547/3 1498cc engine or the more popular 178 bhp Type 547/4 1587cc unit. Wheelbase was extended four inches so the car weighed more than its predecessor, but smaller diameter wheels and tires helped keep weight down.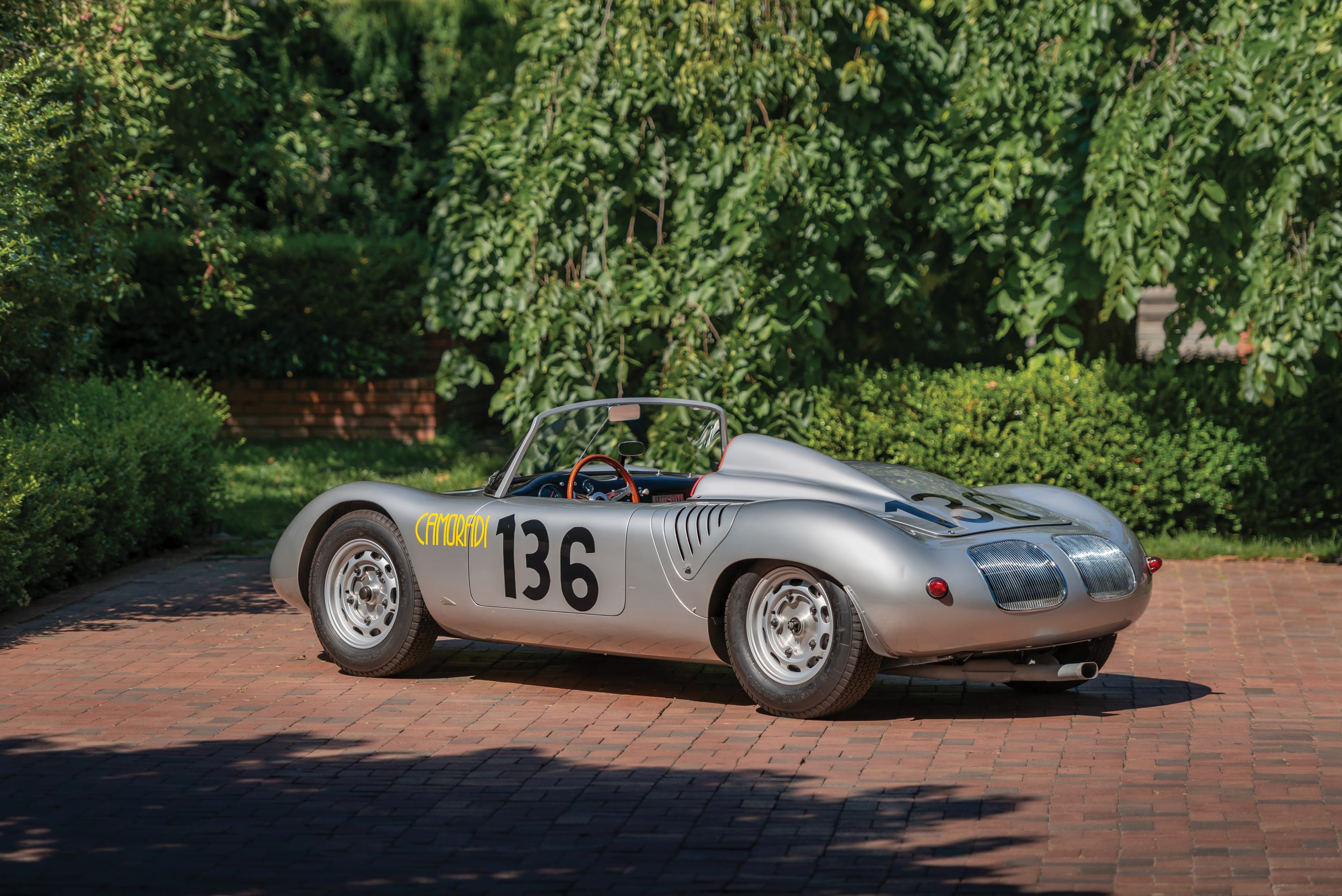 After an immediate run of four cars specially prepared for the factory, Porsche made about twelve examples for private entrants. The car debuted at the Sebring 12 Hours in 1960 and won the race outright in the hands of Hans Herrmann and Olivier Gendebien. For the Targa Florio, three cars were prepared including two with new Type 547/5 1679cc engines. Driven by Jo Bonnier and Hans Herrmann, one of these finished first overall and it was the car's best ever achievement.
Photo Source: RM Sotheby's