Origin Story
It's been widely acknowledged—even by Porsche themselves—that the Cayman and Boxster (alongside the Cayenne) are hugely responsible for the company's change in fortunes during the early 21st century.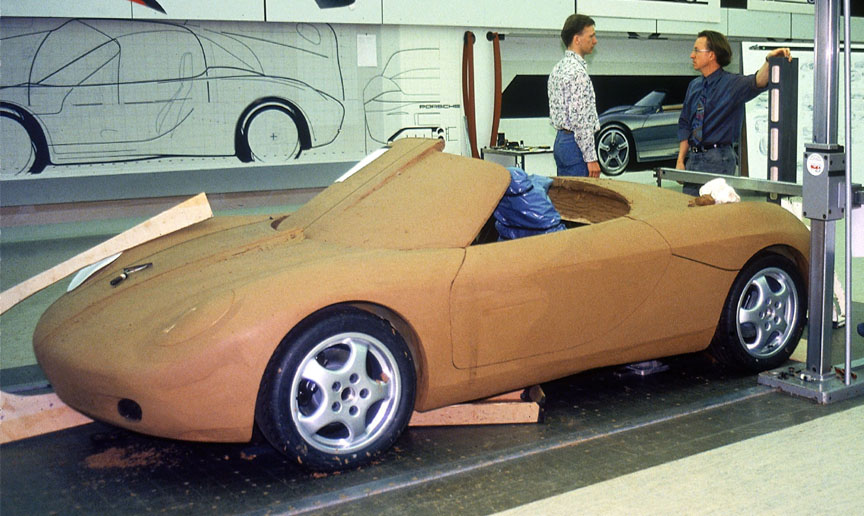 The diminutive sports cars helped to revive the brand, both financially and spiritually. Together, they served as the platform upon which Porsche would go on to reach the heights that we as car enthusiasts, benefit from today.
Over the course of this time, the Cayman and Boxster have both grown in size, stature and reputation. The ultimate culmination of this, to date, is represented by the latest 718 Cayman GT4 RS and 718 Spyder RS models.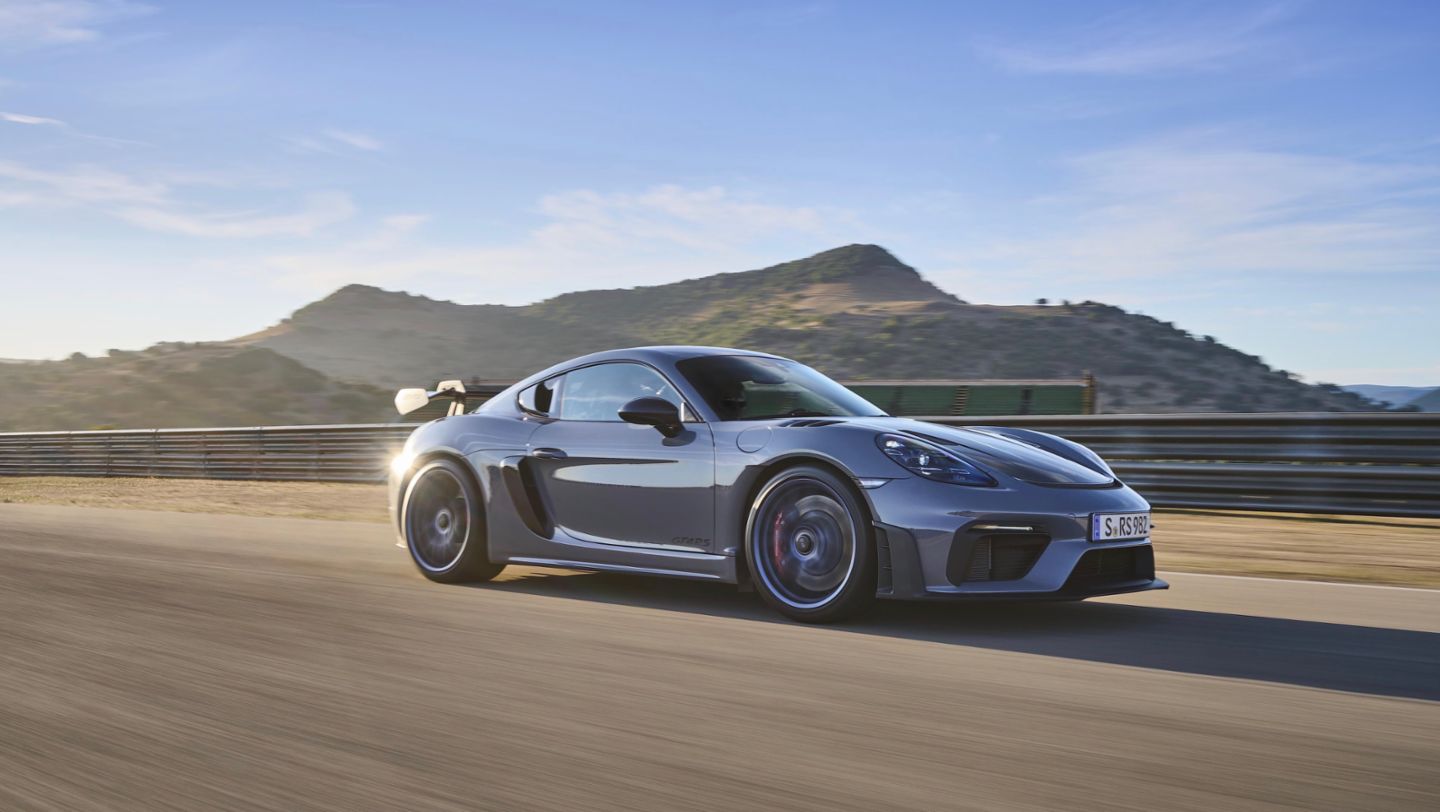 Nearly 30 years have passed since the first Boxster rolled off the assembly line, and now the duo are being called upon to define the course of automotive history once again. It's as if it were destined all along.
Taycan Was Just A Taste
We've known for a couple of years now that the next-gen Cayman/Boxster will be fully-electric, and that this metamorphosis could occur as soon as the 2025 model year. As groundbreaking (or sacrilege, depending on who you ask) as this idea continues to be, we also know that Porsche is hardly new to the EV game.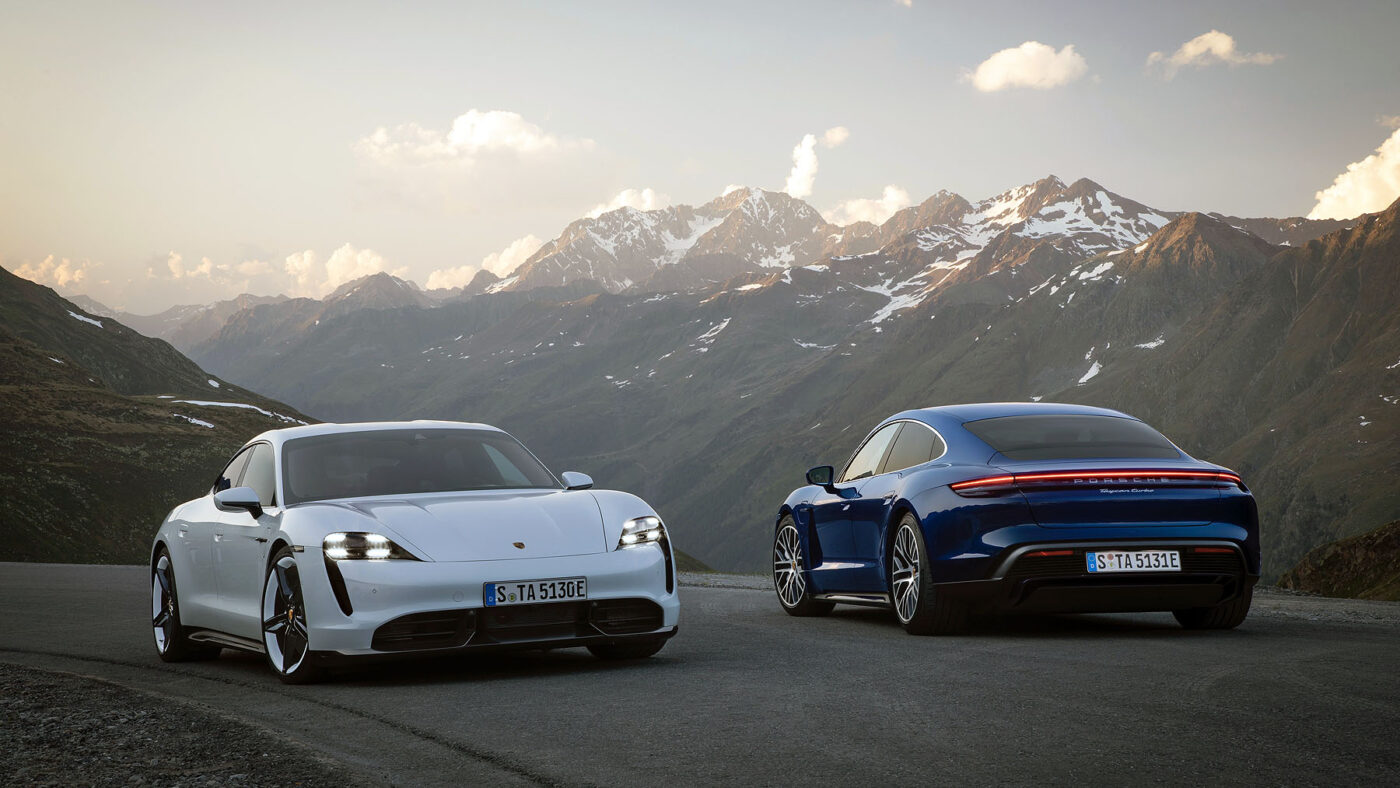 Since 2019, the Taycan has offered a definitive glimpse into what the future of Porsche would look like in the era of widespread electrification, particularly from a consumerism standpoint. Through motorsports, cars such as the GT4 e-Performance and the visionary Mission R concept car, served to whet the palates of the company's most impassioned customer base.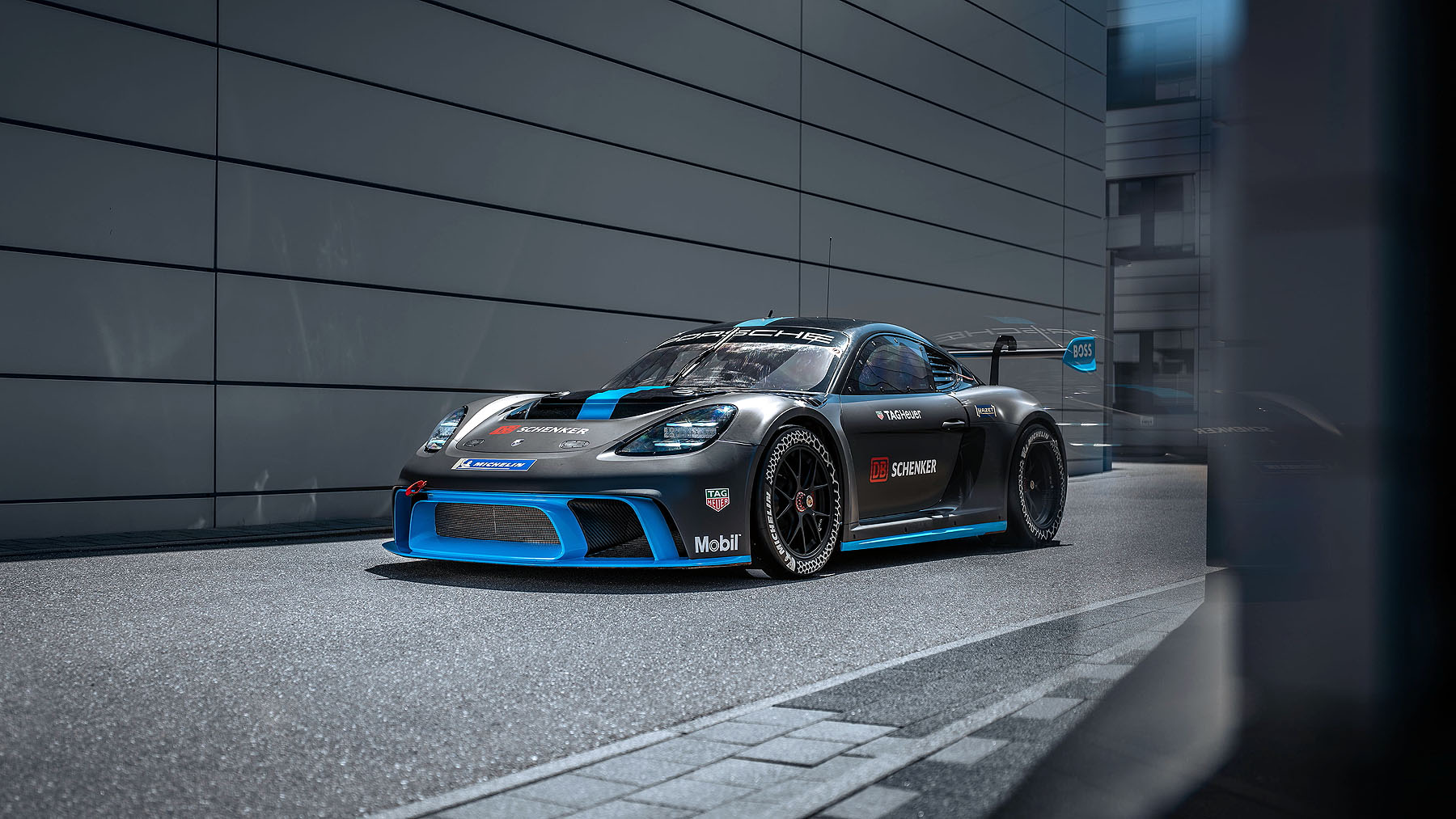 The Taycan was always going to be limited in scope by its sedan/wagon platform, and the company rightfully avoided marketing it as a true EV sports car model.
Other Porsche models such as the Macan and Cayenne—which are also heading the way of the EV—are of course SUVs, while it has to be said that the Panamera will soon become redundant. Porsche has just confirmed that the 911 will ultimately be responsible for preserving the company's internal combustion engine for some time to come.
That's where the next-gen Cayman/Boxster EV comes in, with the 2-door coupé and convertible respectively tasked with establishing this tone and narrative.
The New 2025 718 Cayman & 718 Boxster EV
Thanks to pioneers such as the Taycan—and perhaps in a more relatable sense, the GT4 e-Performance—we know that there's already a solid foundation in place to make this all work as Porsche is envisioning.
From a production car perspective, the Taycan's 800-volt architecture has served as an effective focus group for Porsche's broader electrification strategy. It has allowed the automaker to get off to a solid start in the EV dimension, even while being subjected to its flaws—of which, it admittedly has more than a few.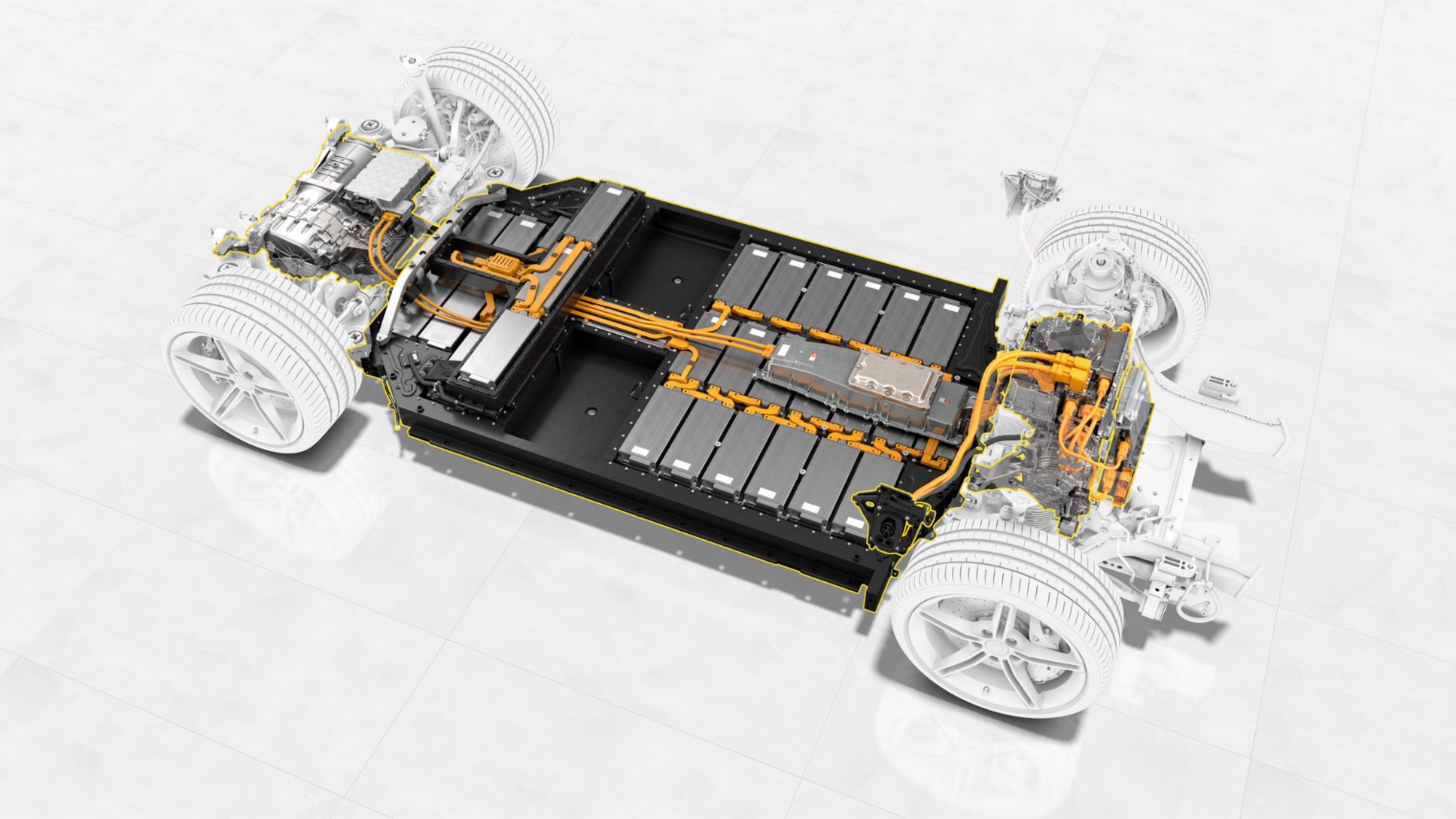 What this specifically bodes for the Cayman/Boxster EV, in terms of specs and what not, is harder to say for the time being. But it'll have strong bones—the basic ingredient needed to build any great sports car, electric or otherwise.
The next-gen cars will have the benefit of grandfathering the most desirable characteristics of an all-electric power unit. This includes its versatility to offer all-wheel drive and rear-wheel drive configurations without requiring an overhaul of the inherent drivetrain and chassis design.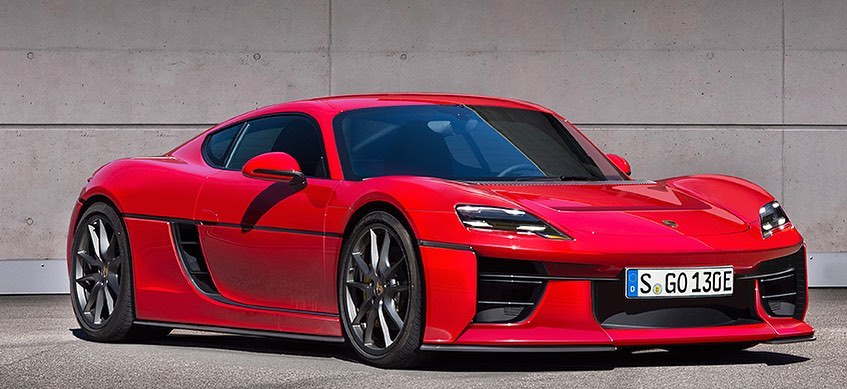 This will make vehicle production more straightforward, which in turn, is better for consumers. Furthermore, advancements in technology and engineering know-how have emboldened Porsche to target a curb weight of just 3,650 lbs for both coupé and convertible variants.
By modern standards, this isn't what you'd call grossly overweight, even for a petrol-powered sports car. It also means that the cars won't require, say, a 600 hp output, in order to align with contemporary power/weight ratios. Less weight, and by proxy, the requirement for less power, should also improve range—arguably, any EV's greatest challenge today.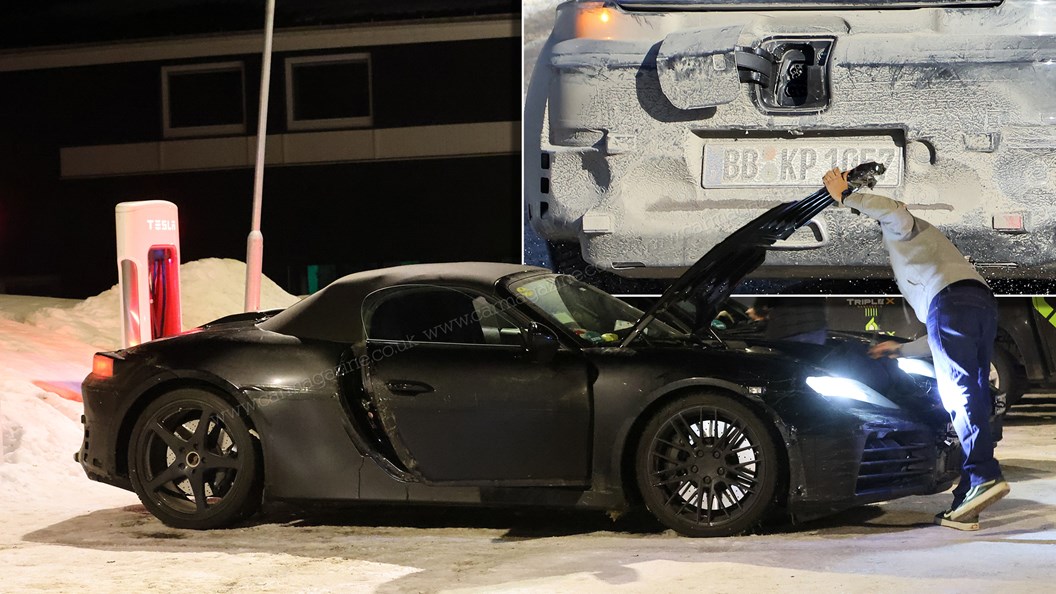 From a driving dynamics perspective, this could only be welcome news as well. This allows the next-gen Cayman and Boxster to not only retain, but even enhance qualities—such as balance, precision and versatility—that have made both cars such legends within the Porsche roster. We're not talking about a 2-door Taycan with different badging here, but rather, a worthy successor to these emotionally engaging sports cars.
If anything, this is all shaping up to become a case study on how to preserve the essence and tradition of sports cars in an all-electric world. It's not an easy task, but if anyone should be spearheading it, it's Porsche. Exciting stuff, to say the least.
Swansong May Have Deeper Messaging
Most onlookers likely interpret the GT4 RS and Spyder RS as being the final act for the Cayman and Boxster, as we know it. No one could argue that it's not just a great way to close the curtains on the 4th-gen (982) platform, but also ICE-powered versions of the car in general.
Yet, those more privy to Stuttgart's inner workings reckon that the latest RS models may actually become a template for a prolonged business strategy, rather than an abrupt and conclusive send-off.
The fact that the proliferation of EV motorsport at a grassroots/consumer level seems lightyears away, is one important piece of information which supports the aforementioned philosophy. Porsche's identity is indelibly linked to motorsport, and we can trust that the German automaker is not about to do anything to sell its soul, so to speak.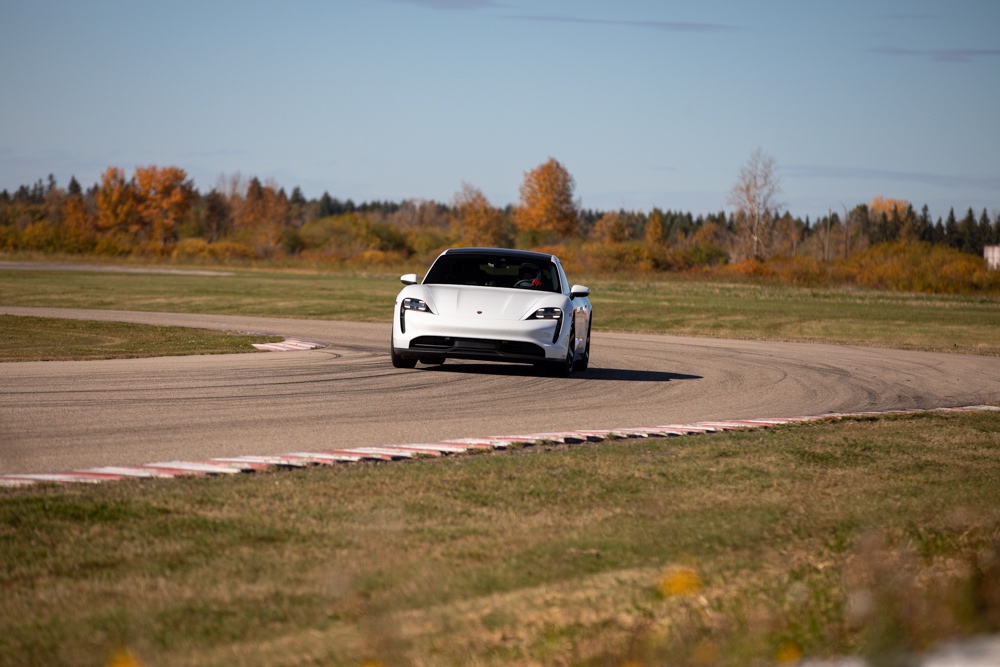 We've already spoken about how the GT4 e-Performance is proof that a single chassis design can accommodate two exceptionally unalike drivetrains. This creates a roadmap towards a dually functioning lineup in the future, where fully-electric and internal combustion drivetrains can co-exist within the same platform.
All that said, it would make the most sense to still position the next-gen Cayman and Boxster roster as being EV-centric. An exception could be afforded to motorsport-intended models—including the GT4, Spyder and their RS derivatives—which would be powered by internal combustion or hybrid engines. This arrangement sure looks good, rose-colored glasses or not.
How eFuels Come Into Play
The conception of this vision inevitably circles back to Porsche's investments into eFuels, which in recent times has been gaining momentum and more media exposure. We're already seeing hints of how the jigsaw puzzle is starting to look, with official confirmation that future 911 models—all the way up to the GT2 RS halo car—will be powered by a hybrid drivetrain.
If you're still skeptical, these are hardly just anecdotal signals. Porsche's highest-ranking brass have already gone on the record to reveal as much:
"This technology is particularly important because the combustion engine will continue to dominate the automotive world for many years to come," said Porsche R&D Executive, Michael Steiner. "If you want to operate the existing fleet in a sustainable manner, eFuels are a fundamental component."
"Porsche is committed to three powertrains: purely electric, plug-in-hybrids, and highly efficient gasoline engines. From Porsche's point of view, eFuels open up an opportunity for our plug-in hybrid models as well as our icon, the 911—either with a combustion engine or as a very sporty hybrid. This means that we could continue to drive the 911 for many years to come, which will certainly make our customers and fans happy."
While these remarks exclusively use 911-verbiage, there is no reason to suggest that the underlying wisdom can't be applied to the Cayman/Boxster roster, or for that matter, the Porsche lineup in its entirety. There's plenty of fanfare around the next-gen sports cars being EV, but that doesn't mean it has to be exclusively so.
What This Could All Mean For Porsche's Dynamic Duo
Without diminishing the significance that EVs will play in the more distant future—we should still expect them to become the prevailing technology—perhaps an optimally balanced coalition of clean burning eFuels and fully-electric solutions is not only better for business, but for the environment too.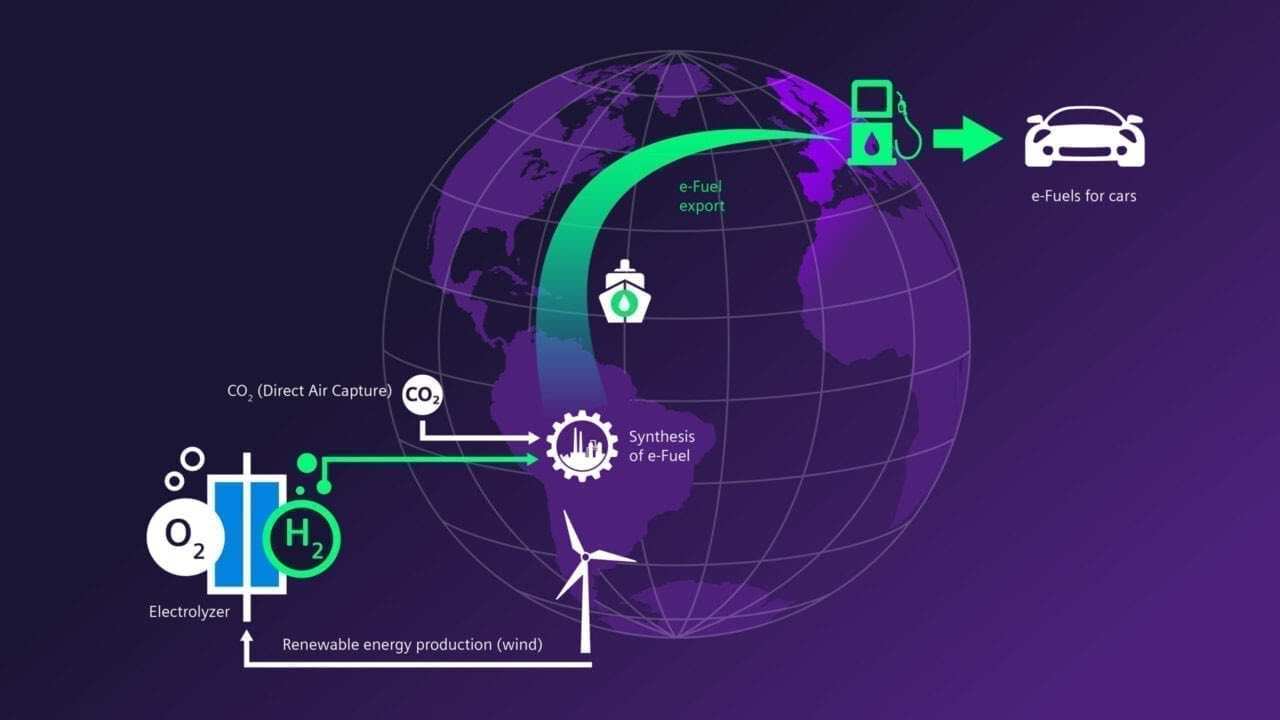 It looks as though Porsche is already creating the framework for how this could all happen, and if the science behind eFuels checks out, then there's no reason that it couldn't become a major factor within the conventional formula in the years to come.
Right now, it looks like a two-pronged approach is feasible when it comes to foreseeable-future product offerings for the Cayman and Boxster:
EV models for the broader consumer sports car markets (i.e. commuter cars). These would be the equivalent of the base, S, 4S, GTS, etc. models.
Petrol/Hybrid models for the distinct motorsport enthusiast markets (i.e. track-purposed cars). These would be the equivalent of the GT4, Spyder, RS, etc. models.
This wraps up my commentary on the Cayman/Boxster State of Play: How Electrification Shifts The Porsche Paradigm.
How do you see things playing out for the beloved sports cars and for Porsche as a whole? Feel free to message/follow me on Instagram (@tc3rs) and I'll be happy to chat about it more!