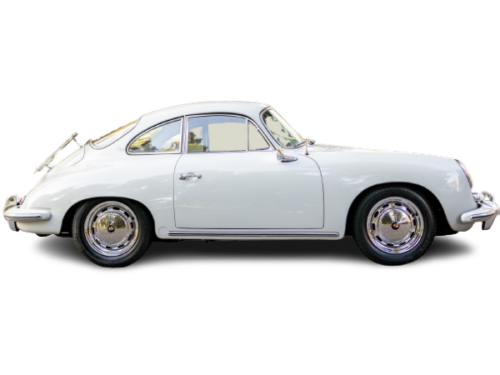 1964 – 1965 Porsche 356 C 1600C – Ultimate Guide
Porsche updated their 356 into its final incarnation in 1964 with the introduction of the 356C. They used disc brakes all around as well as an optional SC-specification engine that produced 95 bhp. Engine options for the 356C included the 60-bhp Normal engine and the 74-bhp C engine and the 95-bhp SC engine.
Introduced in 1963 for the 1964 model year, the base model Porsche 356 1600C was presented as the entry-level version of the last generation of the Porsche 356. After offering standard/base model versions for the 356 A and 356 B with 60 hp engines, Porsche dropped the standard version as its base model and introduced the successor of the former mid-level 1600 Super engine variant with 74 hp, as the entry-level engine option for the 356 C generation. For the Porsche 356 C, buyers could therefore choose from two 1.6-litre engines, the 74 bhp 1600 S and the 95 bhp 1600 SC. There were also two body styles: Coupe or Cabriolet. The most important technical change in the 356 C was new four wheel ATE disc brakes.
The entry level 1600 C had the Type 616/15 designated engine, with 8.5:1 compression ratio and , two Zenith 32 NDIX carburetors. Peak power was 74 bhp @ 5000 rpm and max torque was 86 ft lbs @ 5000 rpm. 0 – 60 mph took 13.5 seconds and top speed was around 107 mph. Whereas the 1600 C engine was little changed from its predecessor, the unit found in the SC featured a number of important developments and much more special. The 1600 C got the familiar four-speed synchromesh transmission and the thicker diaphragm clutch previously reserved for the outgoing Super 90.
Porsche discontinued the 356 C in September 1965. Over 16,500 examples had been produced in little over two years, split between 13,509 Coupes and 3265 Cabriolets.
Source: Supercarnostalgia
Videos & Reviews
Pictures