1951 – 1955 Porsche 356/1300 "Pre-A" – The Ultimate Guide
The first 356 was road certified in Austria on June 8, 1948, and was entered in a race in Innsbruck where it won its class. Porsche re-engineered and refined the car with a focus on performance. Fewer and fewer parts were shared between Volkswagen and Porsche as the '50's progressed. The early 356 automobile bodies produced at Gmünd were handcrafted in aluminum, but when production moved to Zuffenhausen, Germany in 1950, models produced there were steel-bodied. Looking back, the aluminum bodied cars from that very small company are what we now would refer to as prototypes. Porsche contracted with Reutter to build the steel bodies and eventually bought the Reutter company in 1963. The Reutter company retained the seat manufacturing part of the business and changed its name to Recaro.
Little noticed at its inception, mostly by a small number of auto racing enthusiasts, the first 356s sold primarily in Austria and Germany. It took Porsche two years, starting with the first prototype in 1948, to manufacture the first 50 automobiles. By the early 1950s the 356 had gained some renown among enthusiasts on both sides of the Atlantic for its aerodynamics, handling, and excellent build quality. The class win at Le Mans in 1951 was clearly a factor. It was always common for owners to race the car as well as drive them on the streets. They introduced the four-cam racing "Carrera" engine, a totally new design and unique to Porsche sports cars, in late 1954. Increasing success with its racing and road cars brought Porsche orders for over 10,000 units in 1964, and by the time 356 production ended in 1965 approximately 76,000 had been produced.
The 356 was built in four distinct series, the original ("pre-A"), followed by the 356A, 356B, and then finally the 356C. To distinguish among the major revisions of the model, 356's are generally classified into a few major groups. 356 coupes and "cabriolets" (soft-top) built through 1955 are readily identifiable by their split (1948 to 1952) or bent (centre-creased, 1953 to 1955) windscreens. In late 1955 the 356A appeared, with a curved windshield. The A was the first road going Porsche to offer the Carrera 4 cam engine as an option. In late 1959 the T5 356B appeared; followed by the redesigned T6 series 356B in 1962. The final version was the 356C, little changed from the late T-6 B cars but with the (seemingly all-important) disc brakes all around.
Prior to completion of 356 production, Porsche had developed a higher-revving 616/36 version of the 356's four-cylinder pushrod engine for installation in a new 912 model that commenced production in April 1965. Although the 912 utilized numerous 356 components, it would not be accurate to say that Porsche intended the 912 to replace the 356. When the decision was made to replace the 356, the 901 [later 911] was the road car designed to carry the Porsche name forward. Rather the 912 was developed as the "standard version" of the 911 at the 17,500DM price of a 356SC, while the complex but faster and heavier six-cylinder 911 would be priced more than fifty percent higher. Enthusiasts purchased nearly 33,000 912 coupes and Targas powered by the Type 616 engine that had served Porsche so well during the 356 era.
The car was built of a monocoque (unibody) construction, making restoration difficult for cars that were kept in rust-prone climates. The basic design of the 356 remained the same throughout its lifespan, with evolutionary, functional improvements rather than annual superficial styling changes. Nevertheless a variety of models in both coupé and convertible forms were produced from 1948 through 1965.
Porsche's first series-produced 356 Cabriolets appeared in 1950, with Karrosseriewerk Reutter building five examples and Gläser of Dresden issuing another 33. Production amped up the following year, with Reutter assuming all 356 Cabriolet production in 1954 and continuing production through to the end of the 356 series in 1965. As it was both luxurious and expensive, the model enjoyed popularity with touring drivers, and its fixed windshield, multi-layered folding top, and fully bolstered seats made it a comfortable choice for all-day cross-country travel.
After its class wins at Le Mans, Porsche was gaining notice. In 1951, Porsche's primary bodywork supplier, Karosserie Reutter of Stuttgart, was swamped with work. Porsche needed another supplier to help it meet demand and turned to Gläser-Karosserie GmbH in Weiden. This old-line firm, founded in 1864 as a carriage builder to the royal houses of Europe, had a reputation for very high-quality workmanship. Originally based in Dresden, it produced luxurious convertible bodies for Mercedes-Benz, Horch, and Maybach. "Model Year 52" Porsches differed from their predecessors in having a single-piece "bent" windshield as opposed to a "split," two-piece windshield.
The Type 369 engines were 1.1 liter air-cooled Flat 4s that were basically the same as the Gmund-era cars. The 1.3 liter engine came in early 1951 and it was better all around, including a nice bump in horsepower from 40 bhp to 44 bhp and torque up from 51 lb-ft to 60lb-ft.
In late-1954 Max Hoffman, the sole US importer of Porsches, convinced Porsche to build a stripped down roadster version with minimal equipment and a cut-down windscreen.
Towards the end of the original 356's time (in 1955, when the 356 A was about to be introduced) Hoffman, wanting a model name rather than just a number, got the factory to use the name "Continental" which was applied mostly to cars sold in the United States. Ford, makers of the Lincoln Continental, sued.[11] This name was used only in 1955 and today this version is especially valued. For 1956, the equivalent version was briefly sold as the "European".[11] Today all of the earliest Porsches are highly coveted by collectors and enthusiasts worldwide, based on their design, reliability and sporting performance.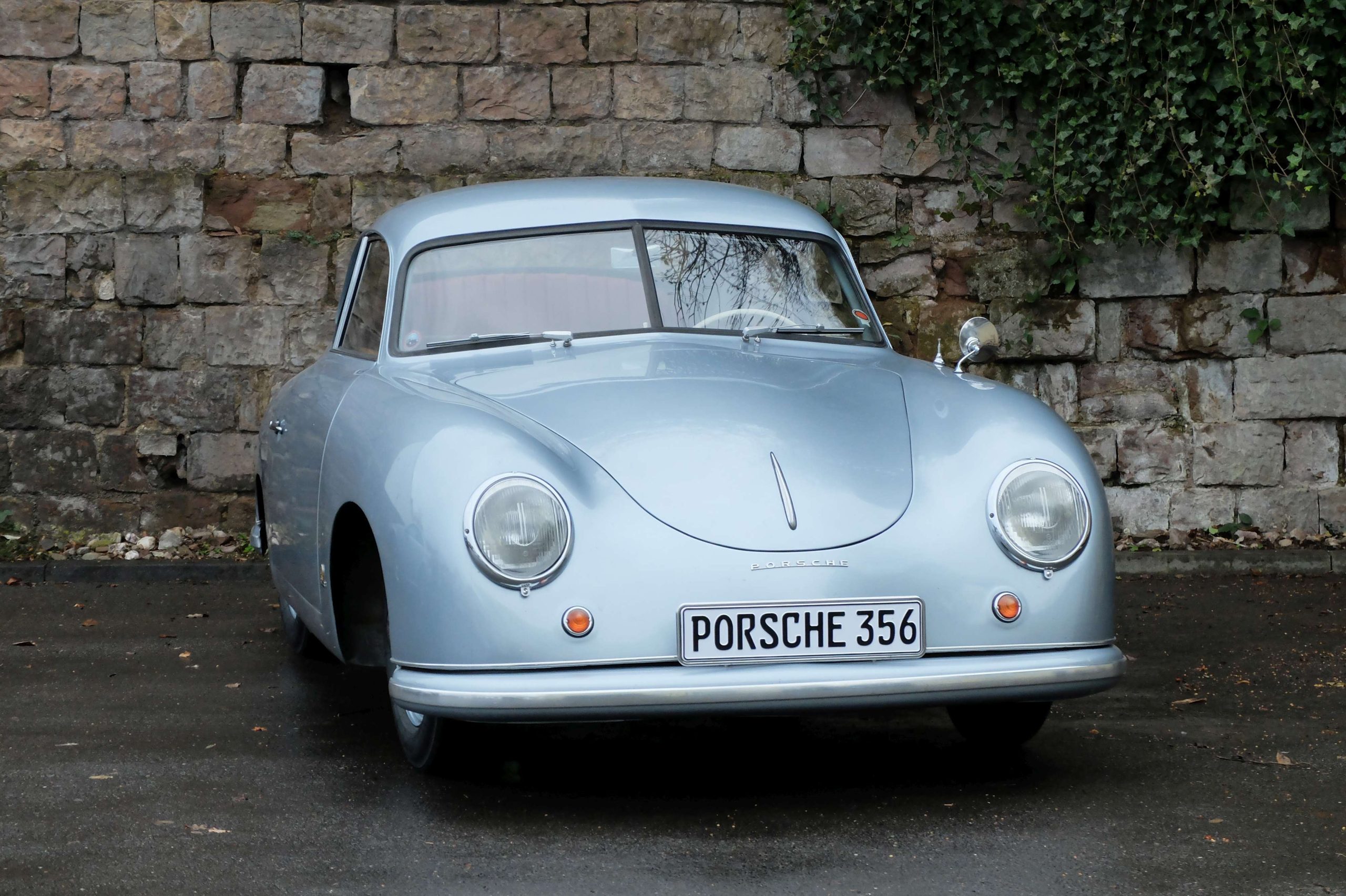 Porsche 356 1300 'Split-Window' Coupe (1950-1951)
Using license fees from VW, accrued rent from their war-time occupied buildings and upfront dealer money, Porsche were able to move production from Austria back to their hometown of Stuttgart and produce the first German 356, a 'Split-Window' Coupé. Initially, the engine was the same VW 1086cc that employed a Porsche cylinder head, the same design that was used on the last few Gmünd cars. Bodies were all sourced from Reutter except some cabriolets which were sent to Glässer when demand was great than Reutter could handle. At the Frankfurt motor show in 1951 a suite of upgrades was announced including Lockheed discs and a 1.3-liter engine. This used larger bore, finned aluminum cylinders with chromed cylinders from Mahle. The engine had lower compression for pump fuel and could still produce 4 additional bhp.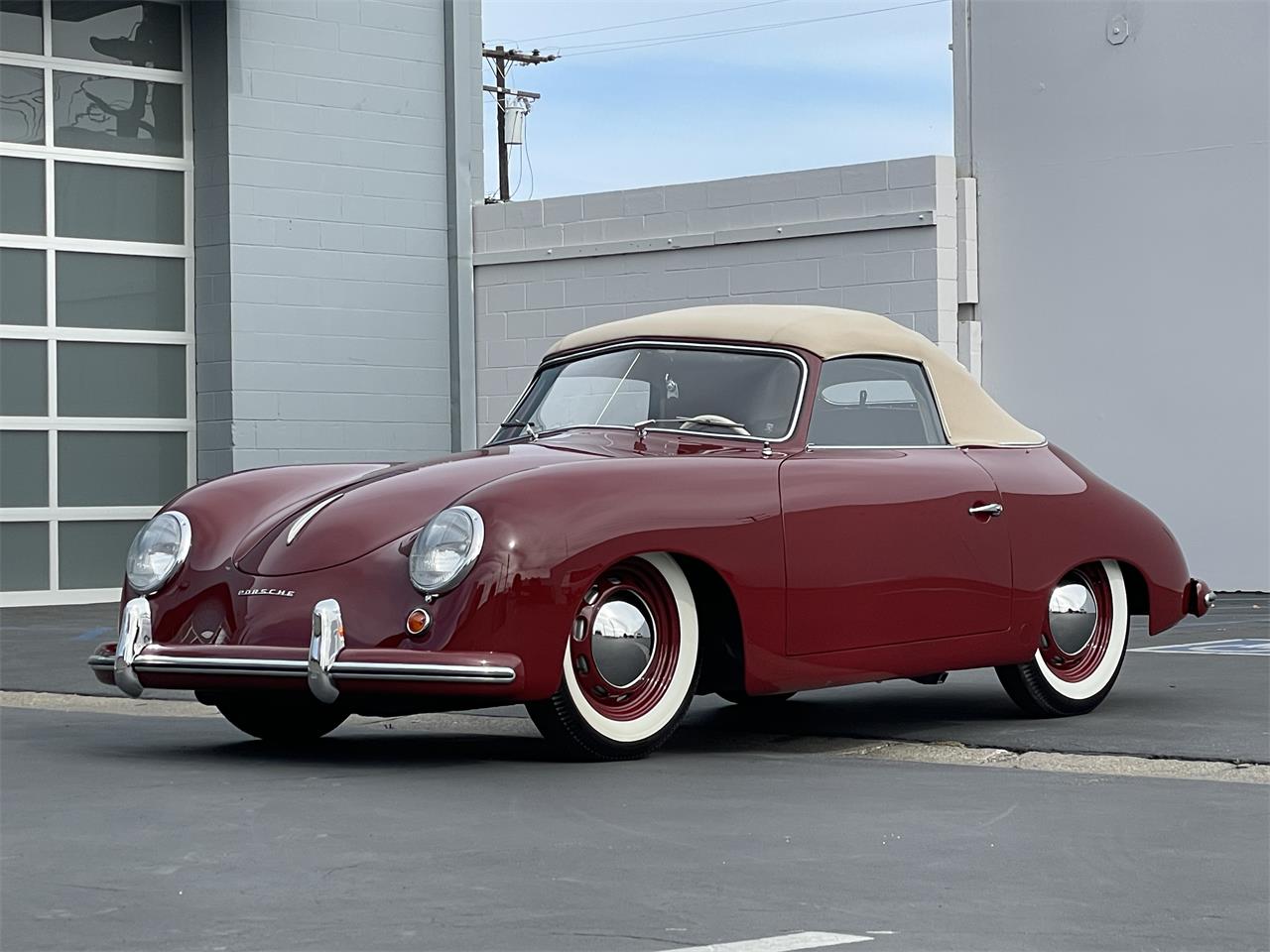 Porsche 356 1300 "Pre-A" 'Split-Window' Cabriolet (1950-1951)
After producing the first German 356, a 'Split-Window' Coupé, Porsche produced a Cabriolet shortly there after which was built by Karrosseriewerk Reutter. Initial production output exceeded 30 cars a month with both Coupé and Cabriolet bodies. Both were loosely based off their equivalents made in Gmünd, Austria but had bodied made in steel instead of aluminum. Like the Coupe, the Cabriolet got a host of upgrades in late 1951, including that 1.3-liter engine, with more power and torque.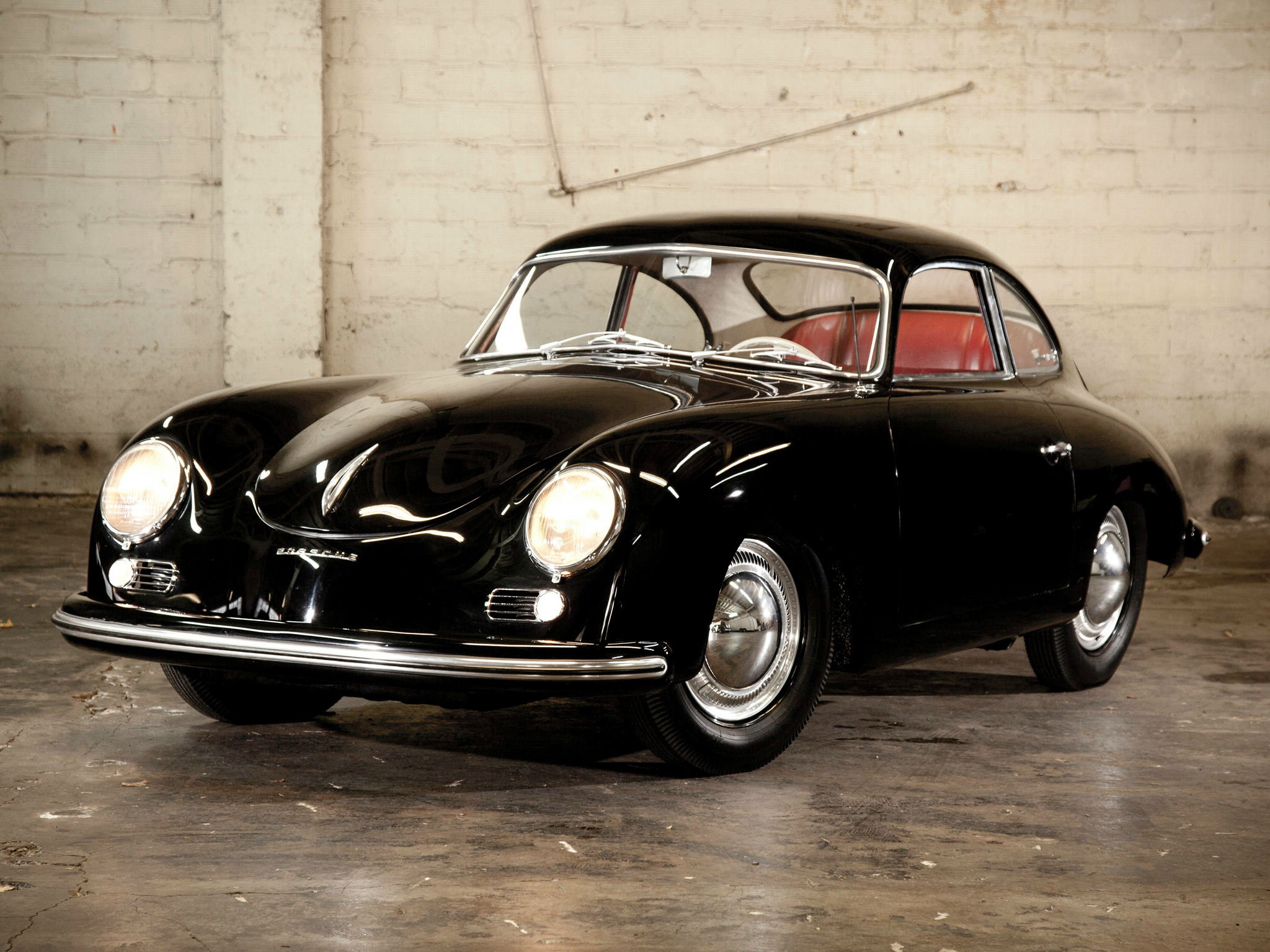 Porsche 356 1300 "Pre-A" 'Curved-Window' Coupe & Cabriolet
Before the 1952 year, Porsche and Reutter improved the car with a one-piece bend windshield, Not too long afterward in mid-1952 the bumpers were repositioned at the request of Max Hoffman. By the end of the year the seminal 1500 engine was released with Hirth-sourced crankshafts and connecting rods which became known for their rolling bearing big-ends.
Technical changes continued beyond the single-piece windscreen too, including brightwork being added to the front and rear windscreens in the form of a slim aluminium moulding. Inside, a host of changes were made. Green on black instruments replaced the original white on black type, the beech door caps were switched to body colour, a passenger sun visor was added and a conventional indicator stalk was fitted in place of a switch on the dash.
Fibreboard was used instead of steel for the glovebox. All cars were fitted with fully reclining seats that featured large chrome-plated hinges screwed to the sides of the backrests. To increase luggage space, the rear seats could be lowered flat.
At the same time, wider 3.25-inch wheels were fitted (up from 3-inches). They were not only ventilated to assist brake cooling but also lighter than before. Louvred hub caps were a new, expensive and rarely specified option. Additionally, the throttle cable was exchanged for a metal rod linkage while the fuel tank was widened and secured with metal straps instead of bolts.