Porsche's 956 Juggernaut
It may have taken Porsche some time to introduce its first aluminum monocoque sports racing prototype, but when they did, it became the car to beat. The 956 was an international success from the start, winning its Group C class upon debut at the 1982 Silverstone Six Hours. As is well chronicled, it won the Le Mans 24 Hours and the World Sportscar Championship that year as well. And the next. And then two more in a row. However successful, the Porsche 956 was ineligible to race in the United States' largest championship series, IMSA. By 1984, Porsche gave the 956 a modest redesign, lengthening the wheelbase by 145 mm and integrating a steel roll cage into the aluminum monocoque, and much to the disappointment of their state-side competitors, the 962 was born.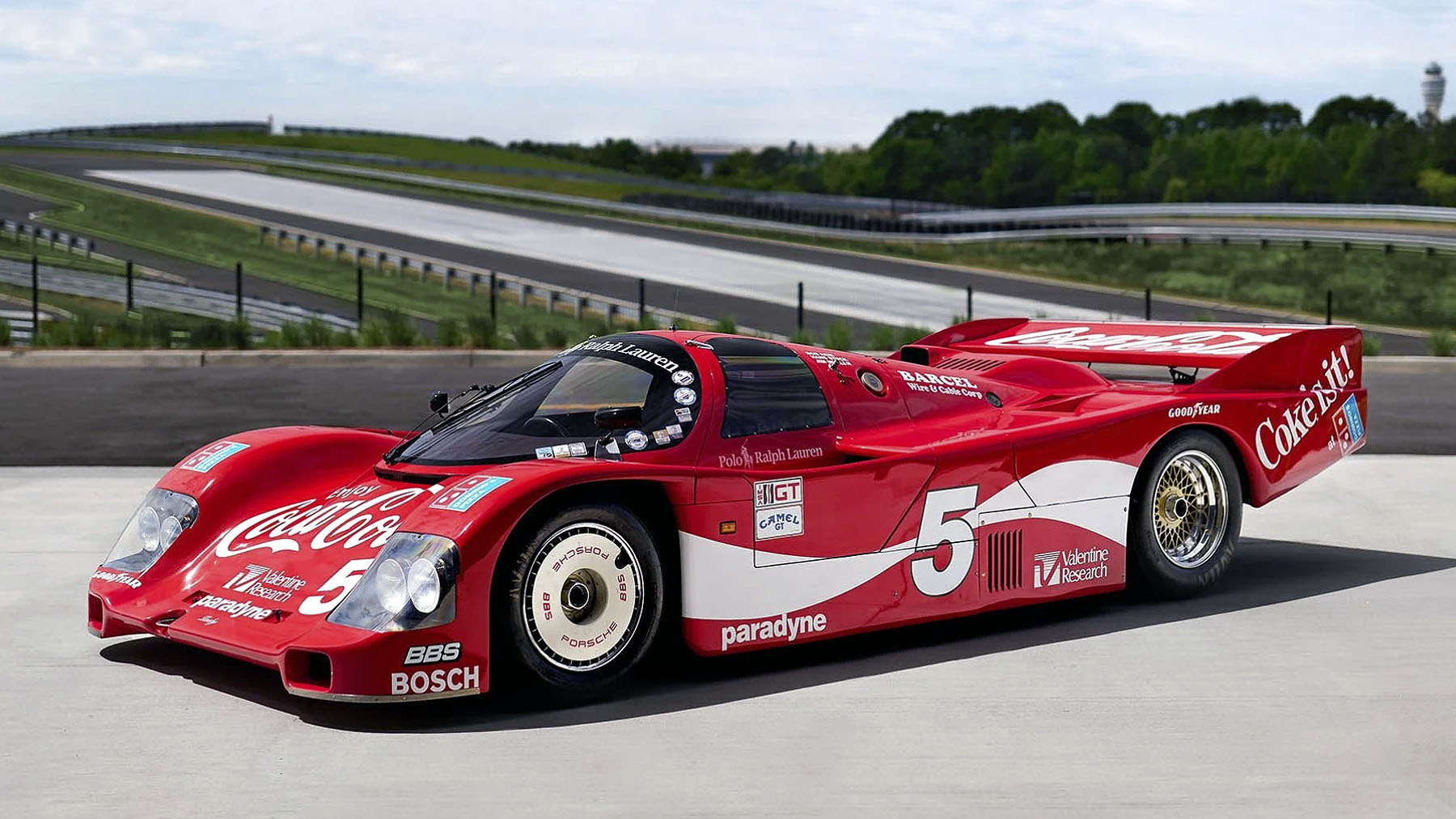 Chassis No. 962 102
Naturally, the first of these customer 962s were delivered to the United States destined to race in IMSA GTP and chassis 962 102, the second customer 962 delivered was no different. Once the new sports racing prototype from Porsche was announced, obtaining a new Porsche 962 became a top priority for 1983 IMSA Camel GT Champion Bob Akin. Even though Akin finished second in the 1983 Sebring 12 Hours with a bespoke Porsche 935, he quickly understood that a true GTP prototype like the new 962 would soon dominate. His racing team, Bob Akin Motor Racing, entered a lease agreement to obtain a 962 with former Cincinnati Microwave founder Mike Valentine. Valentine, through his newly formed company Valentine Racing, Inc. would purchase the new 962, Bob Akin would prepare, enter, and race it. Once the car was retired from competition, it would return to Valentine Racing. Akin's sponsors for 1984 were the stuff dreams are made of. Polo Ralph Lauren, Domino's Pizza, and headline sponsor, Atlanta-based Coca-Cola all returned from 1983 to dress 962 102 in the most recognizable Porsche prototype livery on this side of the Atlantic. His driver lineup that year wasn't too shabby either! Akin was joined by endurance racing stalwarts John O'Steen and Jim Mullen.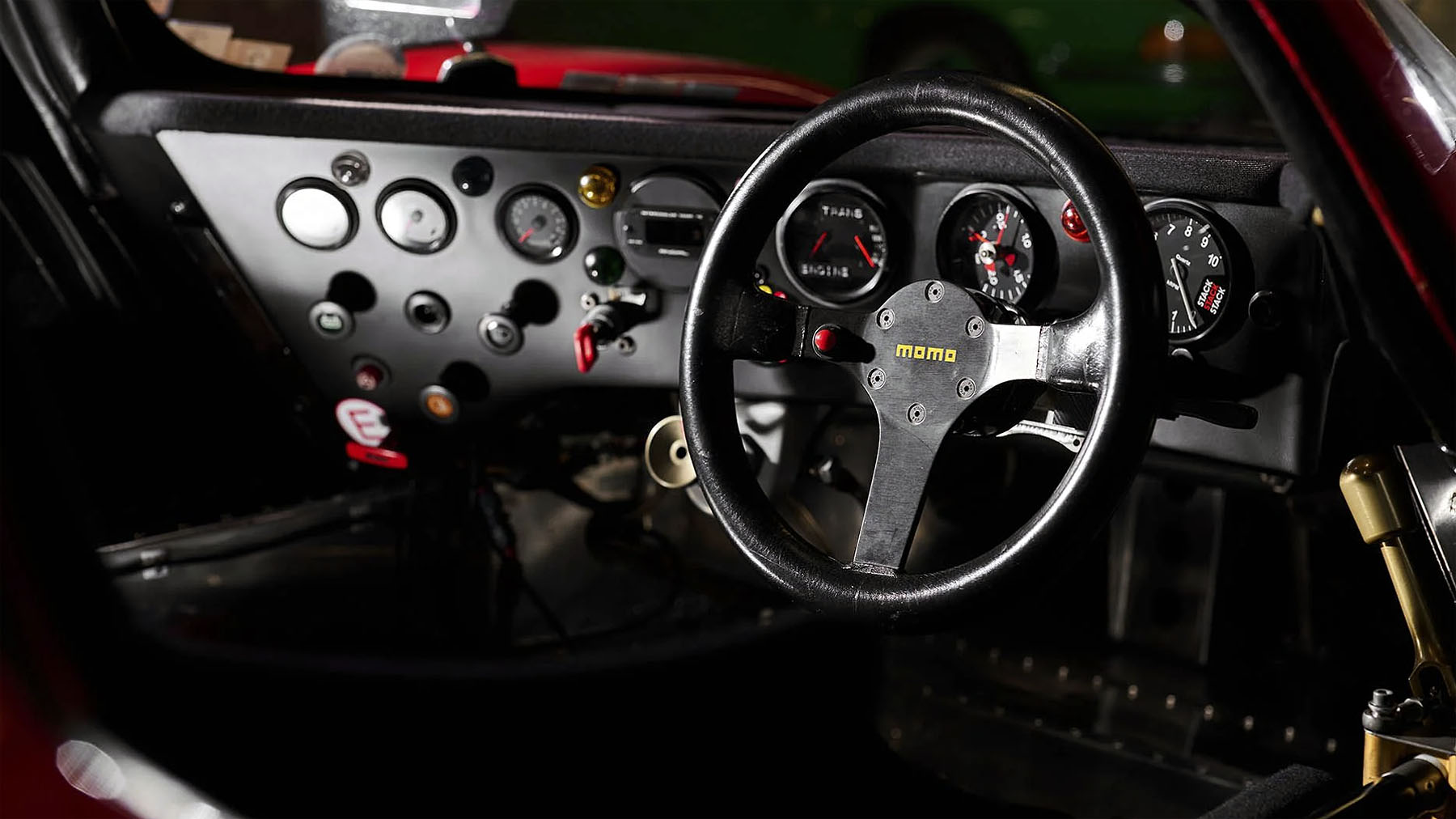 1984 & 1985 seasons
Bob Akin Motor Racing's 1984 IMSA season proved to be a challenging one. Their best results were a pair of 6th places at Road America and Pocono and their lack of top results that year can be attributed to several factors including a limited budget to allow for extra testing and constant development like many others. Porsche had been busy producing 962s; in fact, as many as 16 different Zuffenhausen-produced IMSA-spec 962 chassis competed in IMSA that year!
1985 proved more successful, and not just because 102 appeared in a classic racing episode of Miami Vice shot during the 1985 Miami Grand Prix! Joining the driver lineup was none other than former Formula One and Porsche factory driver Hans-Joachim Stuck. Speed personified, Stuck contributed to 962 102's Daytona 24-Hour debut, and with Akin and Mullen driving as well they netted a fine fourth place overall. Stuck shone once again at that year's Sebring 12 Hours, putting 962 102 on pole, setting a new track record in the process — a stunning 3.3 seconds faster than the 2nd place 962 from Holbert Racing in their legendary Lowenbrau entry.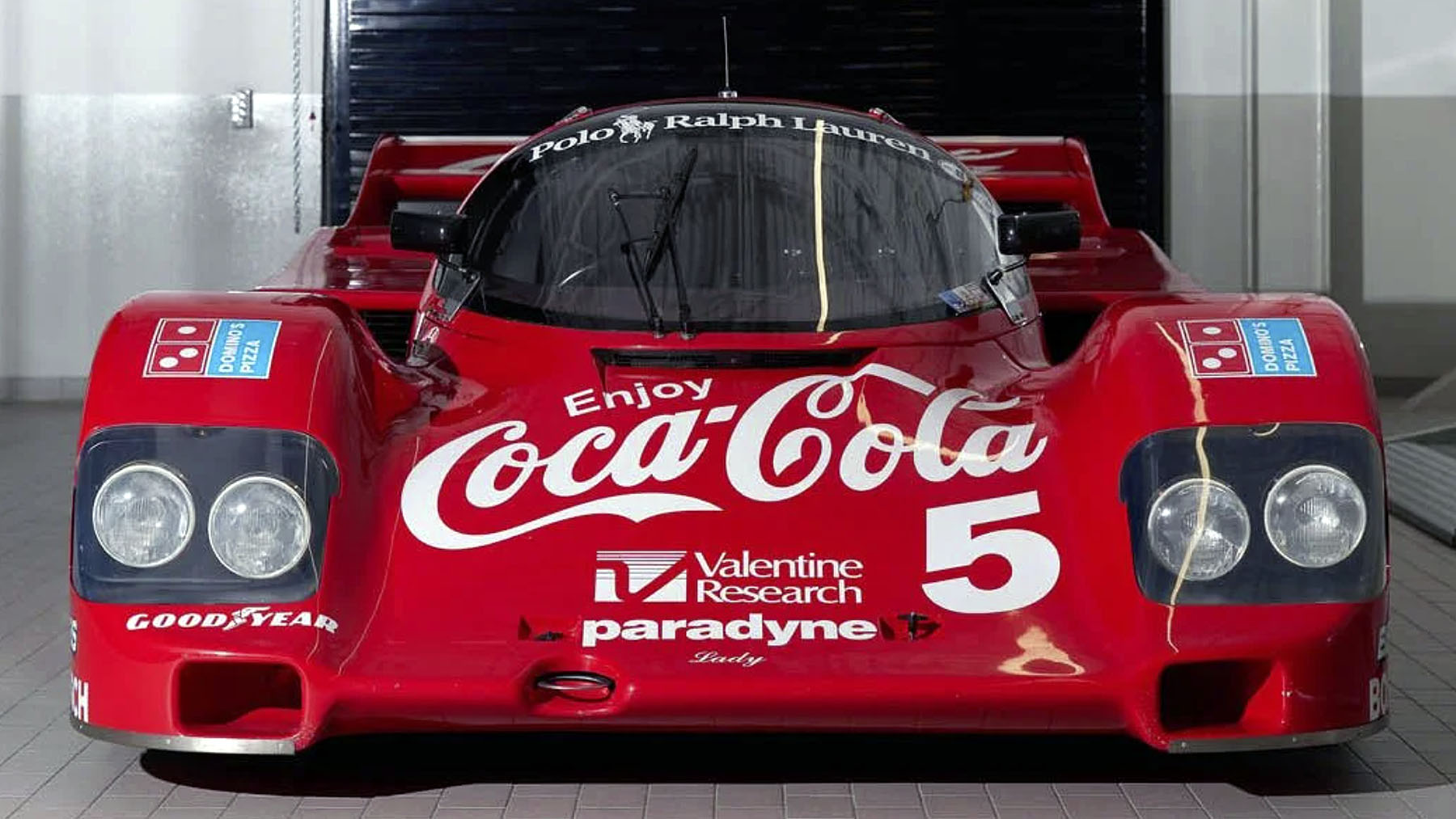 Miller High Life show car
During the late 1980s, Penske began working with Miller Brewing providing show cars for their advertising activities. Identifying 962 102 as a potential show car, Penske acquired the car, and after making the necessary repairs, and presented it as a show car in Miller High Life colors. Once this program ended, 102 returned to Penske's stable and was placed into storage. In 2005, Jim Torres purchased 102 from Penske and embarked on the restoration process to return it to its former Coca-Cola liveried, Sebring pole-winning days. In an interesting silver lining, with Akin's modest budget limiting period development and 962 102 only contesting a season and a half, it was likely that chassis number 102 was one of the more original 962s at the time of restoration.
Torres intended to complete his restoration in time to attend Rennsport III in 2007. However, it was not to be. A short time later, it was sold to the consignor by way of another specialist Porsche restoration house Gunnar Racing of West Palm Beach, Florida. The new owner commissioned Gunnar Racing for a comprehensive mechanical and cosmetic restoration. Over the next two years, 962 102 gradually returned to its former glory days, specifically the racing specification it exhibited during its 1985 IMSA season.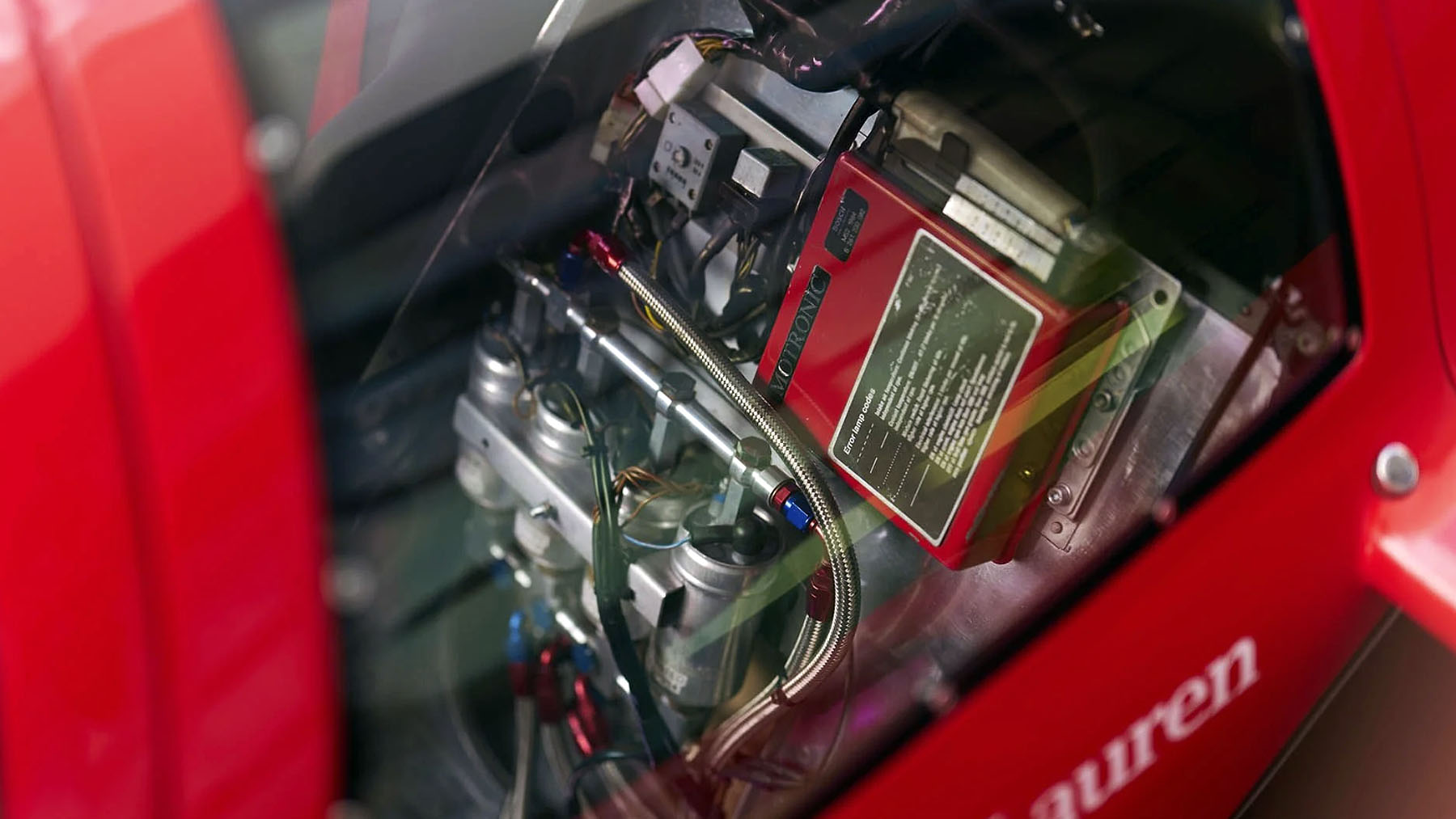 Back on track
Porsche 962 102 made its post-restoration debut at the 2009 Monterey Historics, its first time on track in nearly 25 years. At the wheel? Bobby Akin Jr., Bob Akin's son, shared driving duties with the current owner over a glorious week in Monterey, California. In fact, Bobby Akin recalls Kevin Jeanette (Gunnar Racing) asking him what he would be driving at the Historics that year and, after responding that he would be working the event, not driving, Jeanette responded, "We brought it (962 102) back better than ever and the new owner wants you to be the first to drive it at the Historics!" Since then, 962 102 has gone from strength to strength competing on track as a regular entrant at the prestigious Rolex Monterey Motorsports Reunion and at Rennsport Reunions IV, V, VI, and featuring at the 21st edition of the Amelia Island Concours d'Elegance next to its former pilot (and 2016 concours honoree) Hans Stuck.
Additionally, it earned top-class honors at Monticello Motor Club's 'Art in Motion' Concours d'Elegance and was just one of six 956 and 962s chosen by the Petersen Museum for its Luftgekühlt 'Prototype Giants' exhibit. Furthermore, during much of its time in California, 102 has been supported by Canepa Motorsports and Seymour Enterprises for vintage events ensuring that it is fast on the track while looking the part on the lawn as well. No mere period sports racing prototype, the Porsche 956 and 962 held well over a decade of dominance at the highest levels of international competition, and with more than its fair share of outright speed, famous drivers, and good looks this Porsche 962, chassis number 102, played a starring role in that legendary tale.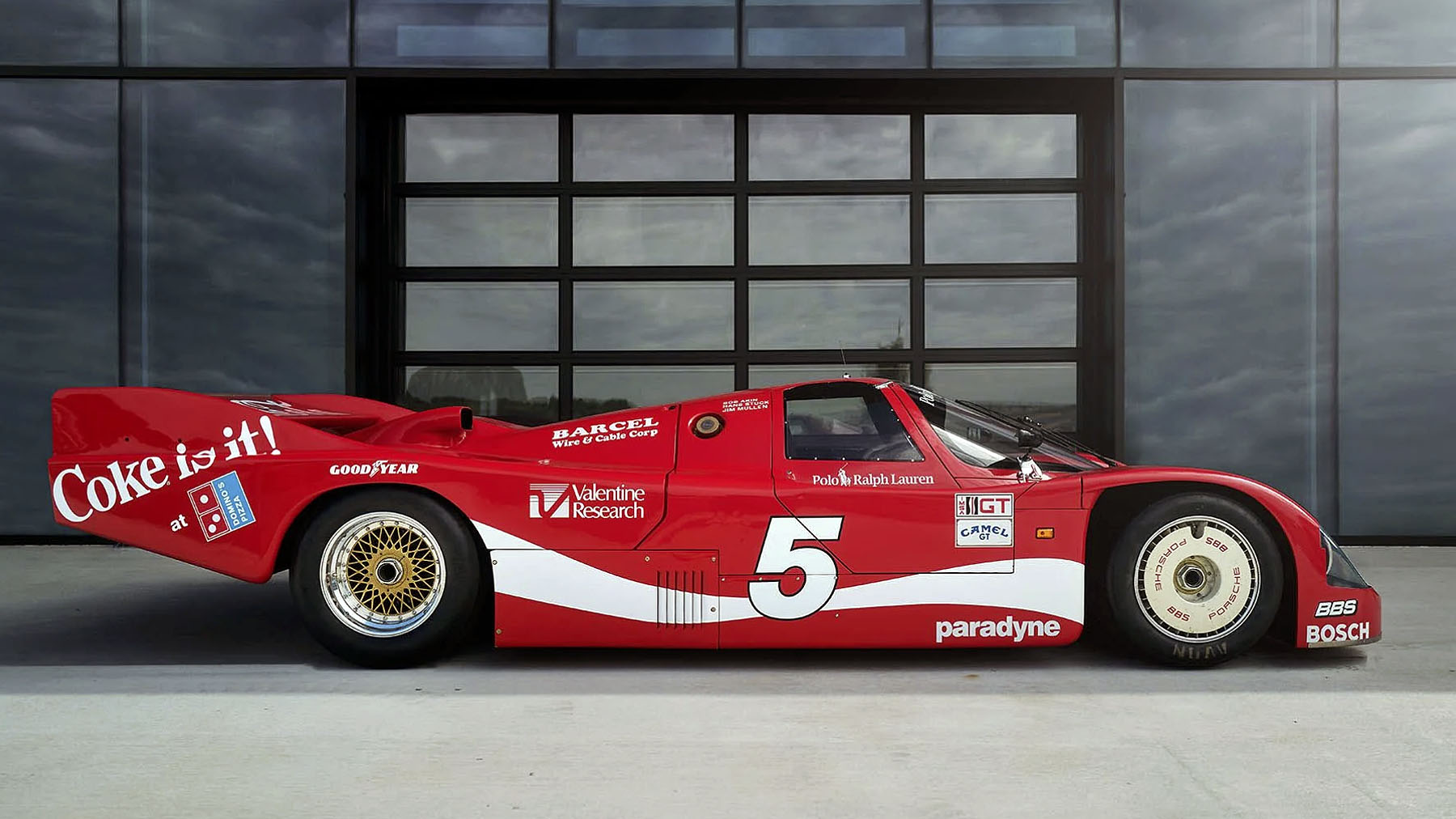 Highlights
The second customer 962 delivered by the Porsche Motorsports complex at Zuffenhausen, finished in iconic Coca-Cola livery
Fourth place overall finish at the 1985 Daytona 24 Hours with pole position and track record at the 1985 Sebring 12 Hours
Appeared in a Miami Vice episode filmed during the 1985 Miami Grand Prix
Raced by Bob Akin, Hans Stuck, John O'Steen, Jim Mullen
Four-year restoration initiated by Jim Torres and principally conducted by Gunnar Racing
Participant of Rennsport Reunions IV, V, VI and regular entrant of the Monterey Historics
2016 Amelia Island Concours d'Elegance honoree, chosen by the Petersen Museum for Luftgekühlt 'Prototype Giants' exhibit, featured at Luftgekühlt 8
Eligible for all manner of Porsche's 75th-anniversary events, including a current acceptance to Rennsport VII and the 2023 Rolex Historics
Auction details HERE