PCarMarket is currently offering number 503 out of the 600 examples of the 2011 Porsche 997.2 GT3 RS 4.0 with only 202 miles since new!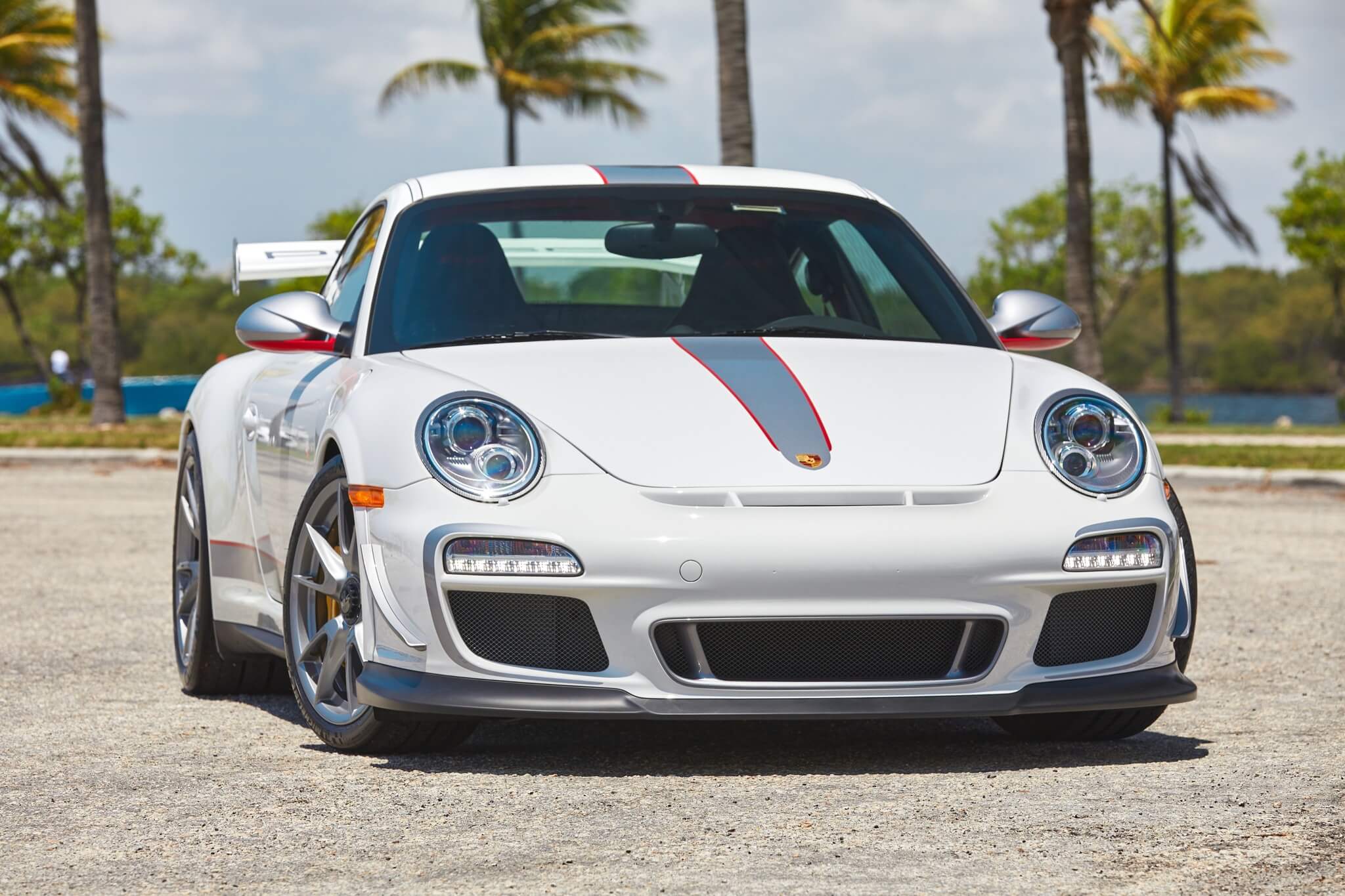 Built to homologate the 2011 GT3 RSR racecar, the RS 4.0 is fitted with the 3996cc engine which raises power output from roughly 444 to 500 bhp. It is easily identified by its new wings and front winglets just ahead of the front wheels.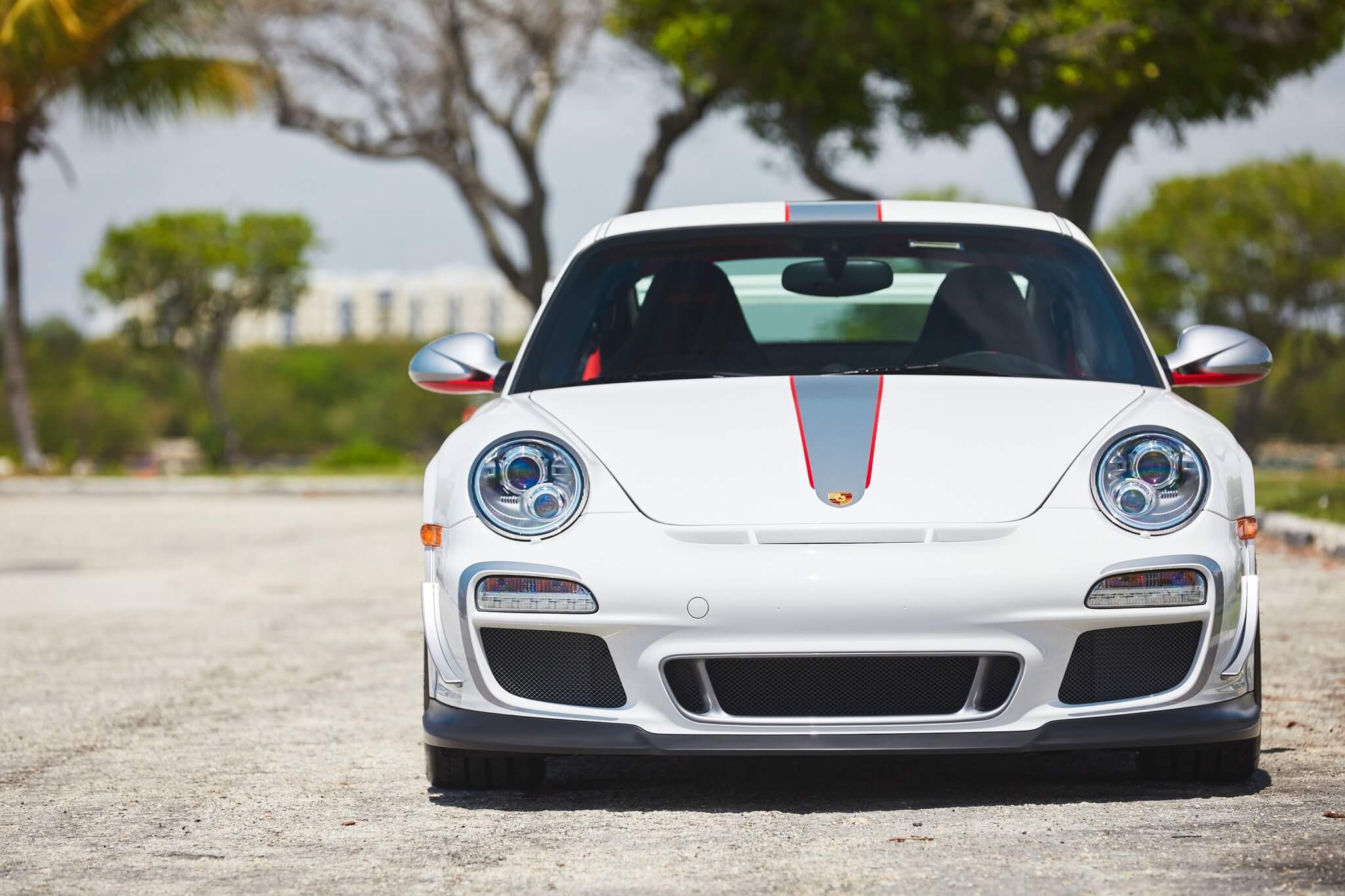 Limited to just over 600 examples worldwide, the Porsche 911 GT3 RS 4.0 is an exclusive road car which is ideally suited for hardcore track use. The flat-six engine's crankshaft has been taken directly and without modification from the 911 GT3 RSR racing car's engine, while the connecting rods for the forged pistons are fashioned from titanium.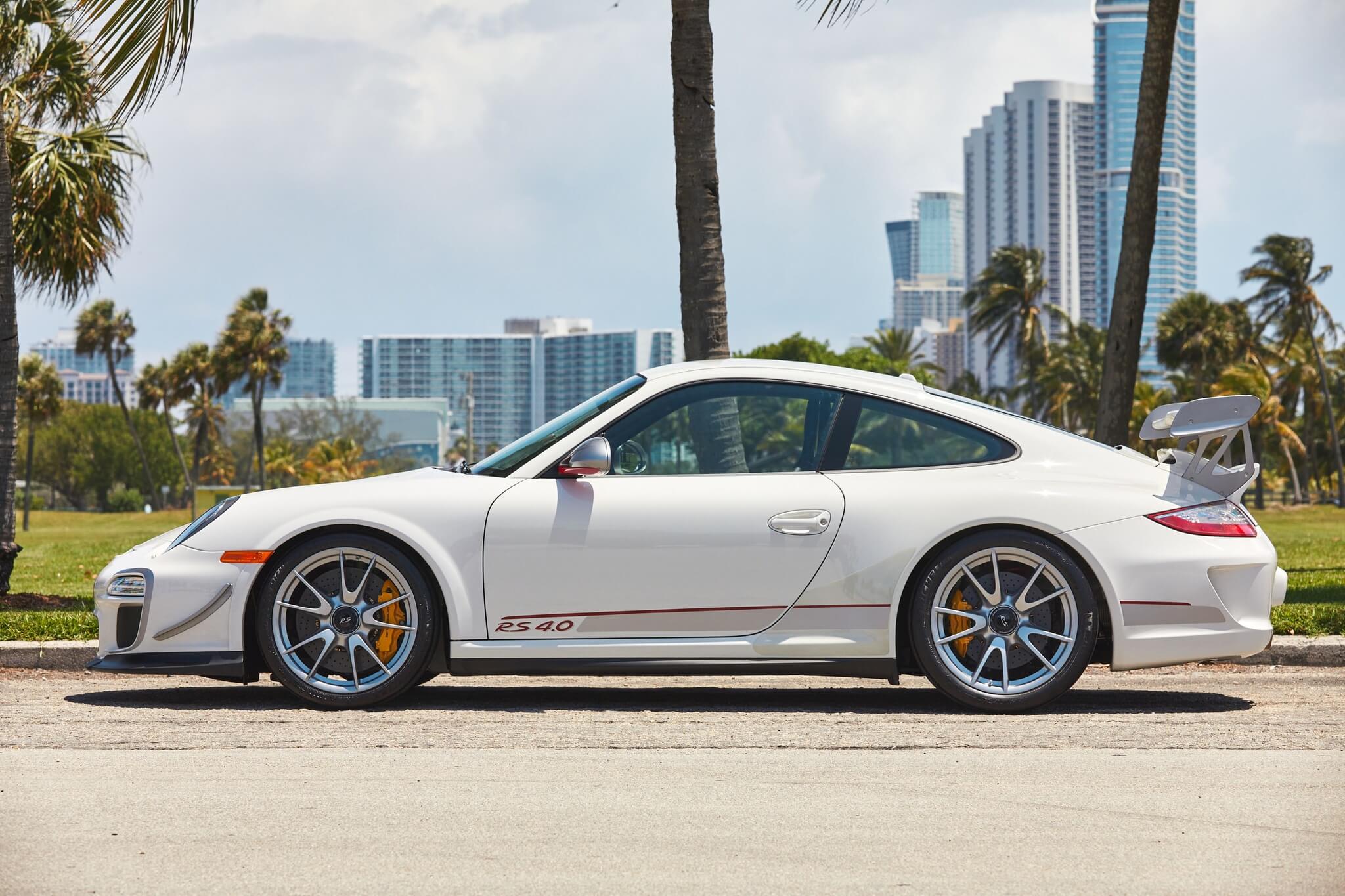 The 4.0 litre displacement engine is the biggest 911 model line engine ever, and it is also the most powerful naturally aspirated engine with 125 hp/litre (92 kW). It produces its maximum output of 500 horsepower (368 kW) at 8,250 rpm. At 5,750 rpm the maximum torque is achieved with 340 lb-ft (460Nm).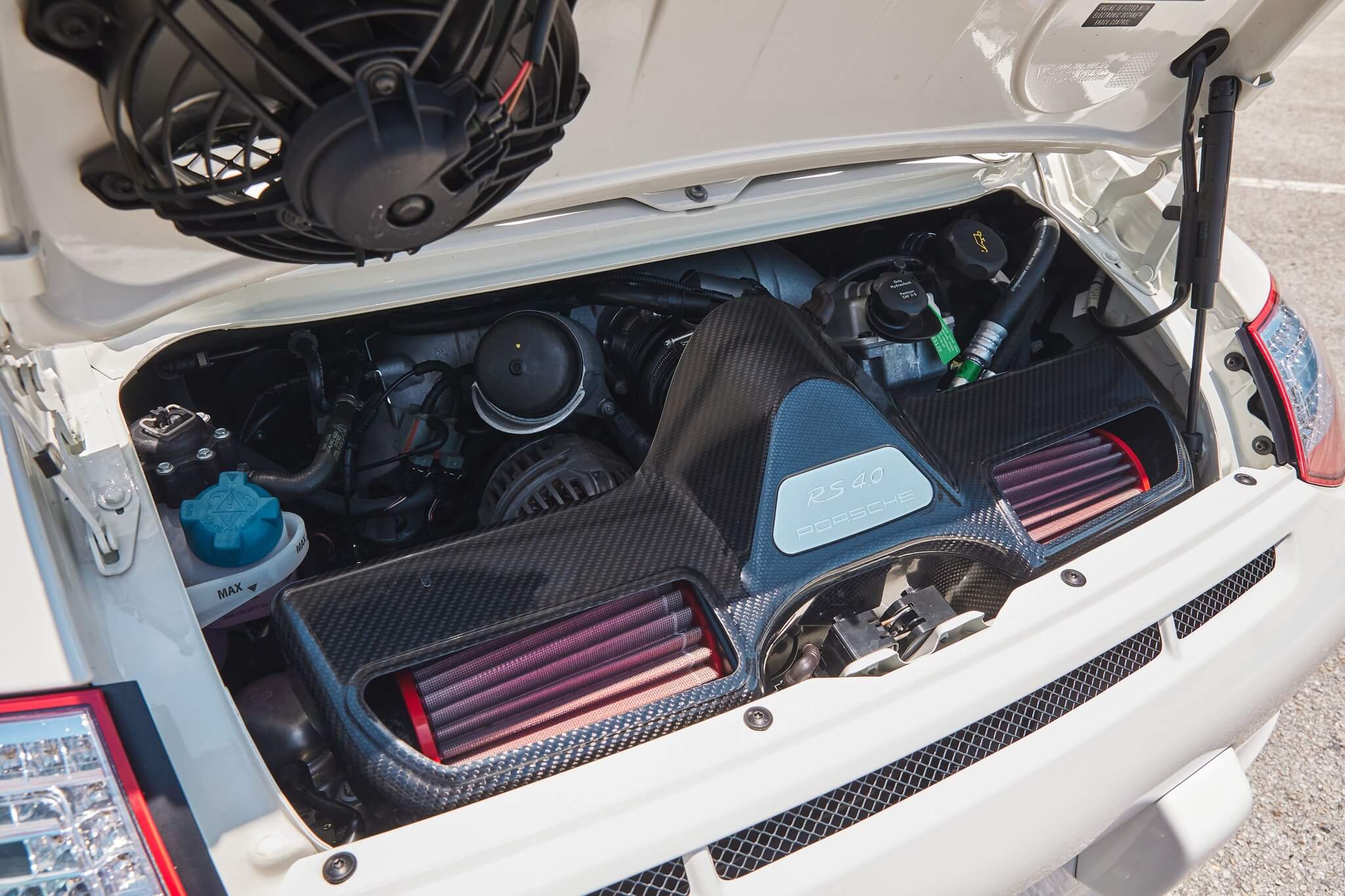 The performance figures for the 911 GT3 RS 4.0 are also impressive. Available solely equipped with a six-speed sports transmission, the car dispatches the 0-62 mph (100km/h) sprint in just 3.9 seconds, and less than 8 seconds later it passes 124 mph. The Porsche 911 GT3 RS 4.0's suspension setup is also derived from Porsche's racing models, as are the lightweight components featured throughout the car.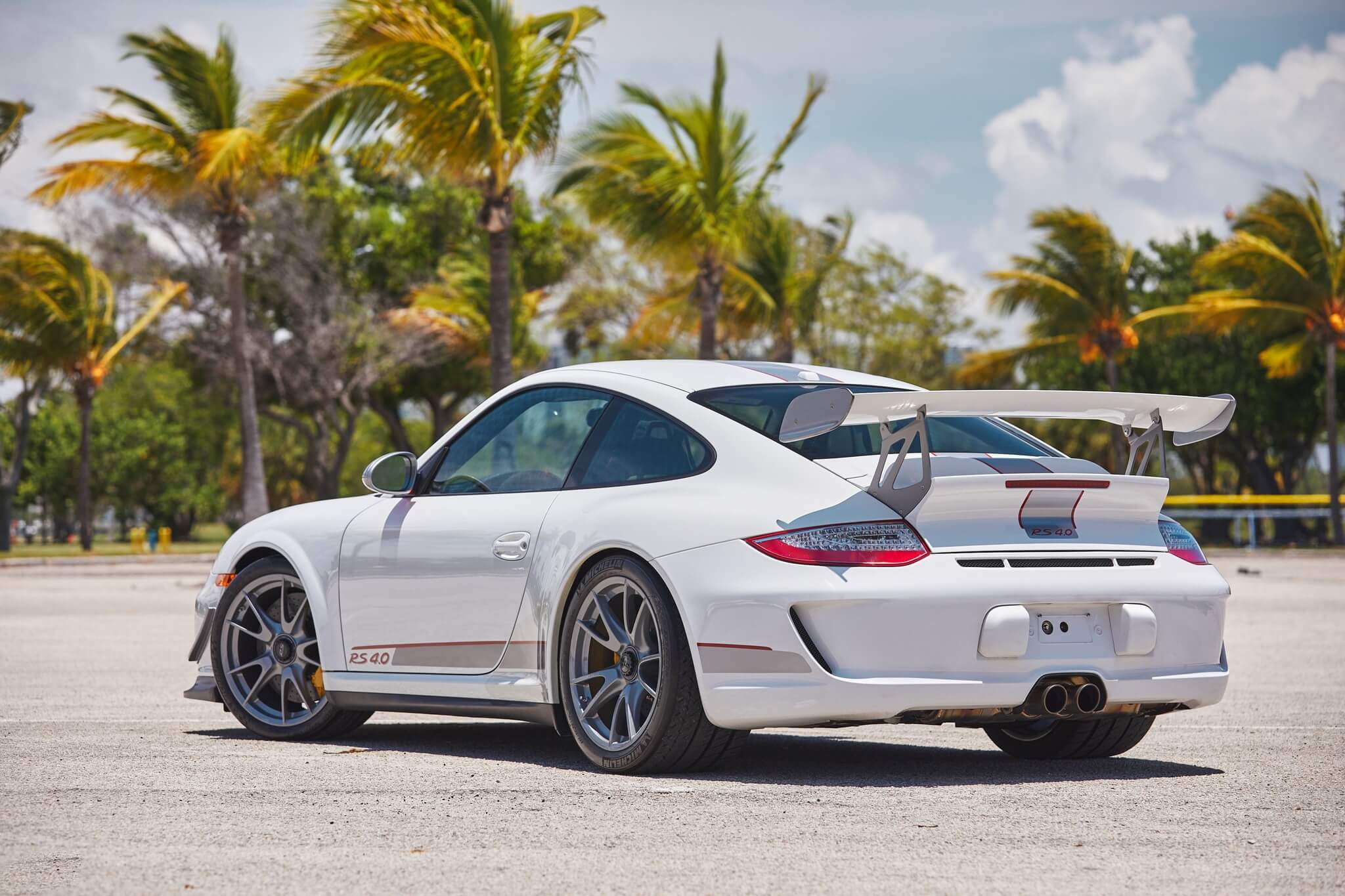 All 911 GT3 RS 4.0 was finished in Carrara White as standard just like our example offered here, and given a some fairly discreet and tasteful decals in grey and red to highlight the car's performance and limited edition spec. This example was also fitted with hood and front wings, silver-painted 19" GT3 center-lock wheels, aluminum doors, and plastic rear windows. The GT3 RS 4.0's ready-for-road weight is just 1,360 kilograms (2,998 lbs) with a full tank of fuel.
Inside, you'll find carbon fiber sports bucket seats trimmed in black leather and red Alcantara with "RS 4.0" logos on the headrests. The Alcantara trim also extends to the steering wheel and gear shift lever with red stitching. Additional equipment includes the optional Extended Carbon Package as well as air vents, belt outlet B-pillars, and a rear center console in carbon fiber, aluminum footrest, sun visors in Alcantara, a storage bin lid in red Alcantara with the Porsche logo, auto-dimming mirrors, Sound Package Plus, Dynamic Cornering Lights, and PCM 3.0 with Extended Navigation.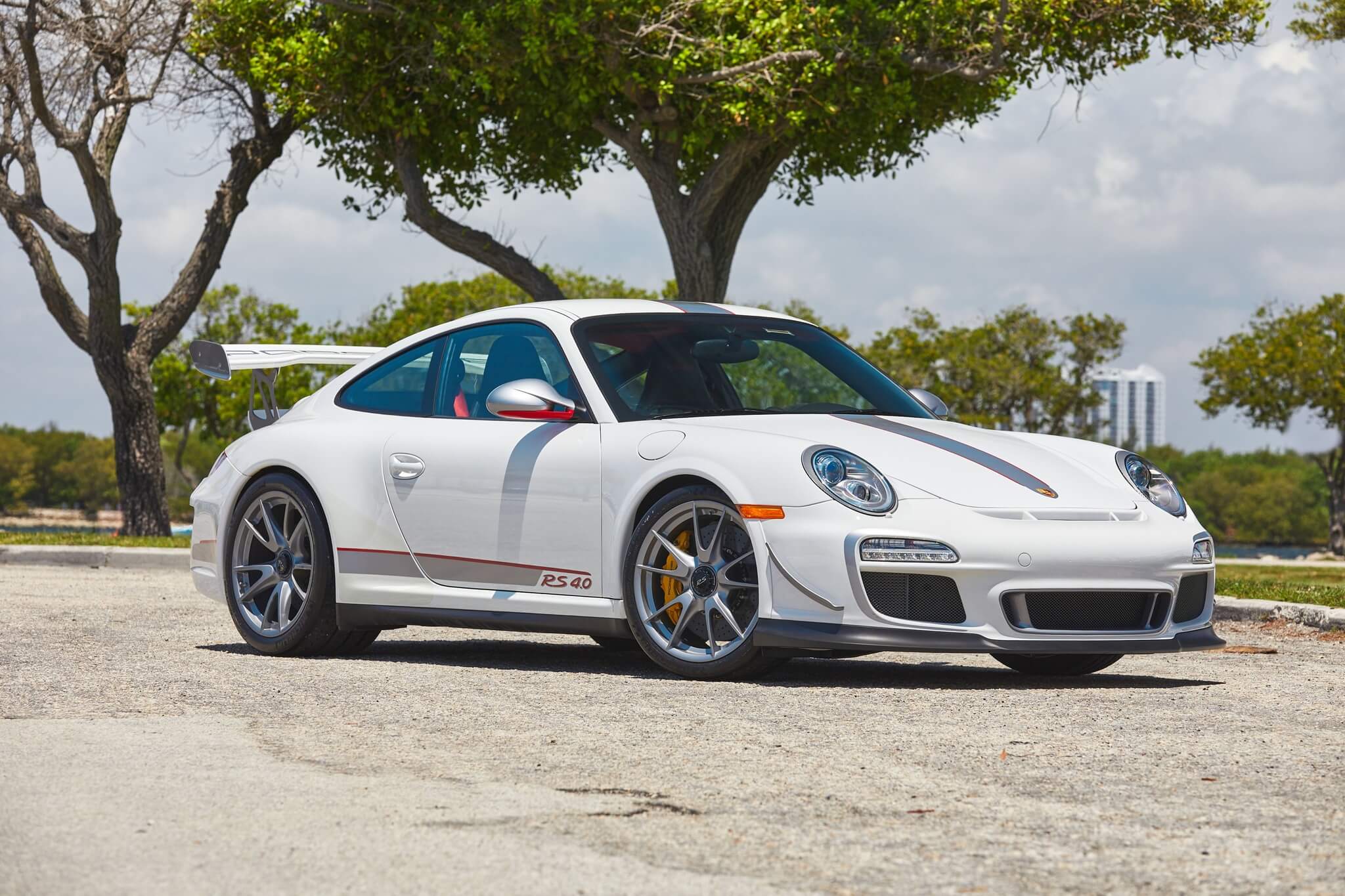 Don't miss this rare opportunity to acquire one of the best Porsche 911s ever made. Head to PCarMarket now before this one gets away!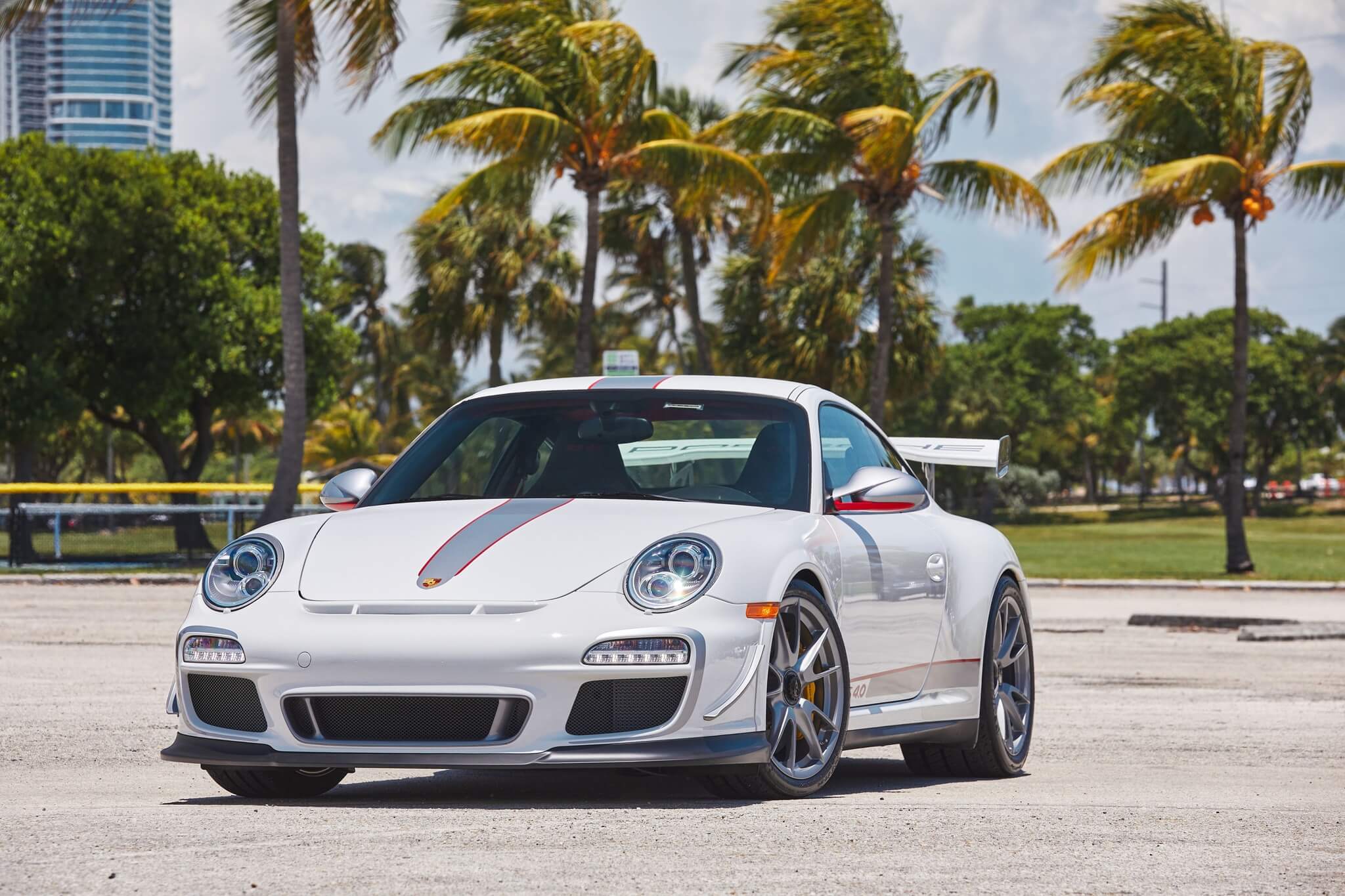 Note: All photos are courtesy of PCarMarket