Step aside Coupes
While mostly known for their 911 coupes, Gunther Werks also offers an open-air model called the Speedster, which aims to enhance the driving experience provided by their existing Coupe restorations. Inspired by classic Speedsters, the Spyder features a shortened windscreen and lacks side windows, maximizing the open-air sensation. With no roof, drivers can fully enjoy the sound of the powerful 4.0L flat-six engine, adding another dimension to the driving experience. The absence of a roof does not compromise the car's stiffness, as Gunther Werks has utilized modern techniques to make the Speedster twice as stiff as a standard coupe without adding weight. This results in a stronger, lighter, and faster car that excels both on the track and during casual drives.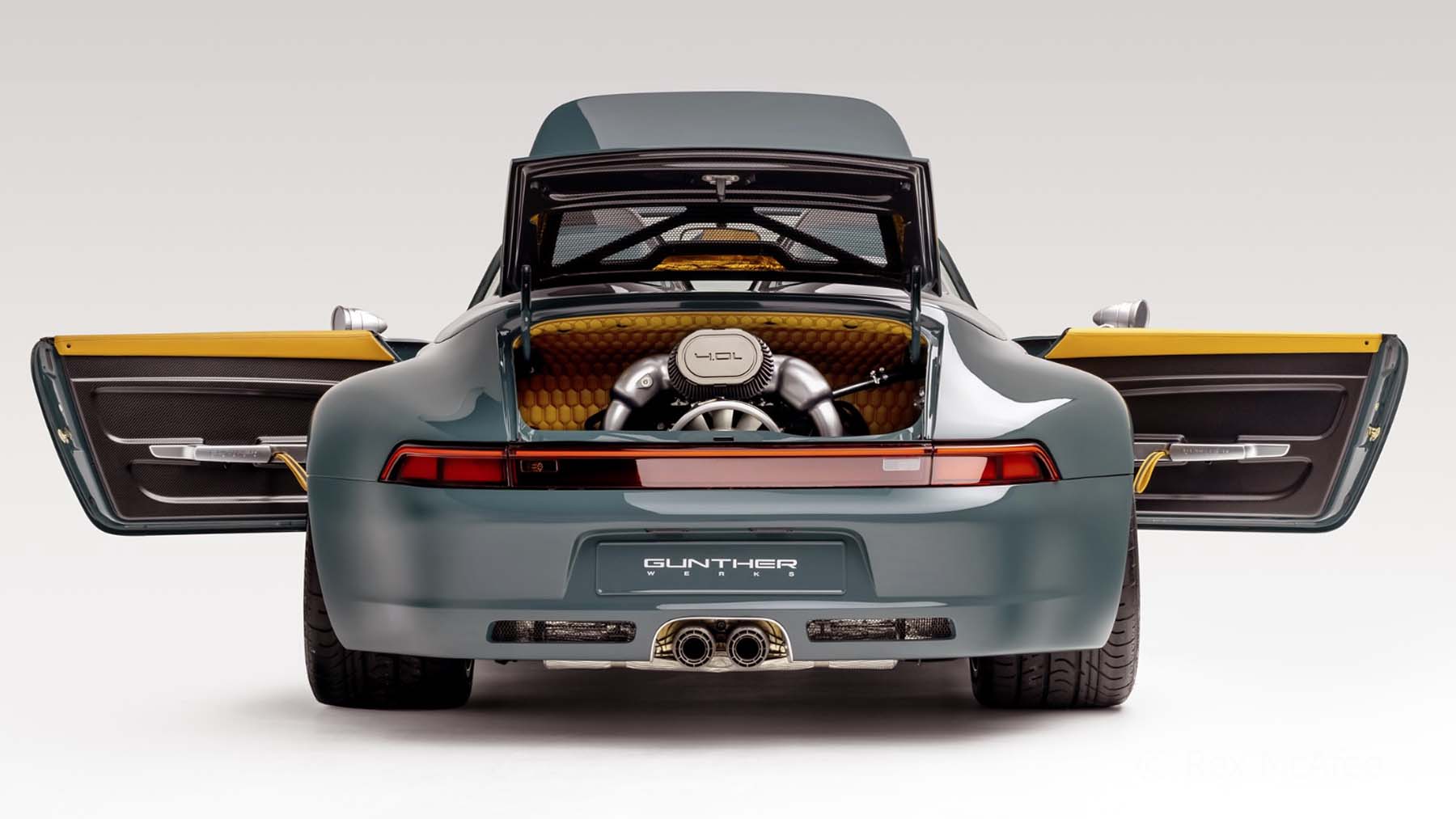 Limited Production
Gunther Werks has limited production to 25 unique examples of the Speedster, similar to their limited production of Coupes. The build process involves using a convertible as a base and modifying the chassis to accommodate improved performance. Measures have been taken to mitigate the reduction of torsional rigidity that typically comes with removing the roof. The chassis work includes enhancements to the rear seat compartment, the integration of a roll cage and roll hoop, and the addition of a new tonneau cover. These upgrades not only enhance safety but also contribute to strengthening the overall chassis.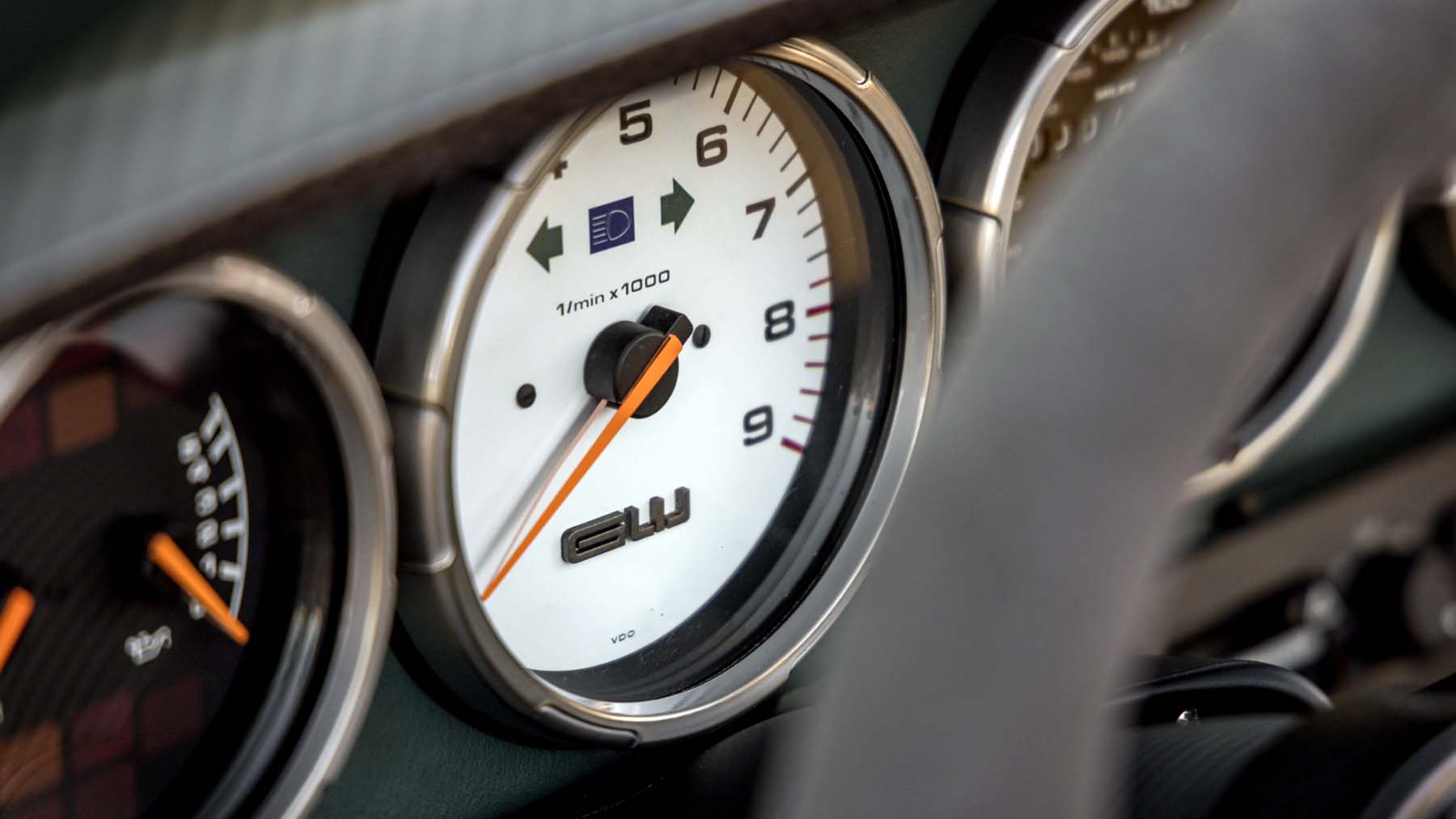 Real-world grunt
The engine of the Spyder has been meticulously developed by Rothsport to Gunther Werks' specifications, resulting in a powerful naturally aspirated flat-six. Starting with the original crankcase, every engine component is upgraded, including Mahle pistons, twin map Motec Engine management, coil over plug ignition, individual throttle bodies, and a billet crankshaft. The transmission retains the original Getrag G50 but is rebuilt with custom ratios for improved performance, refinement, and touring. Upgrades such as an upgraded shift linkage, single mass mid-weight flywheel, uprated single-plate clutch, and a new lower ratio limited-slip differential with carbon clutches are also installed. These enhancements contribute to a redline of 7800 rpm, torque of 330 lbs feet, and over 430 horsepower.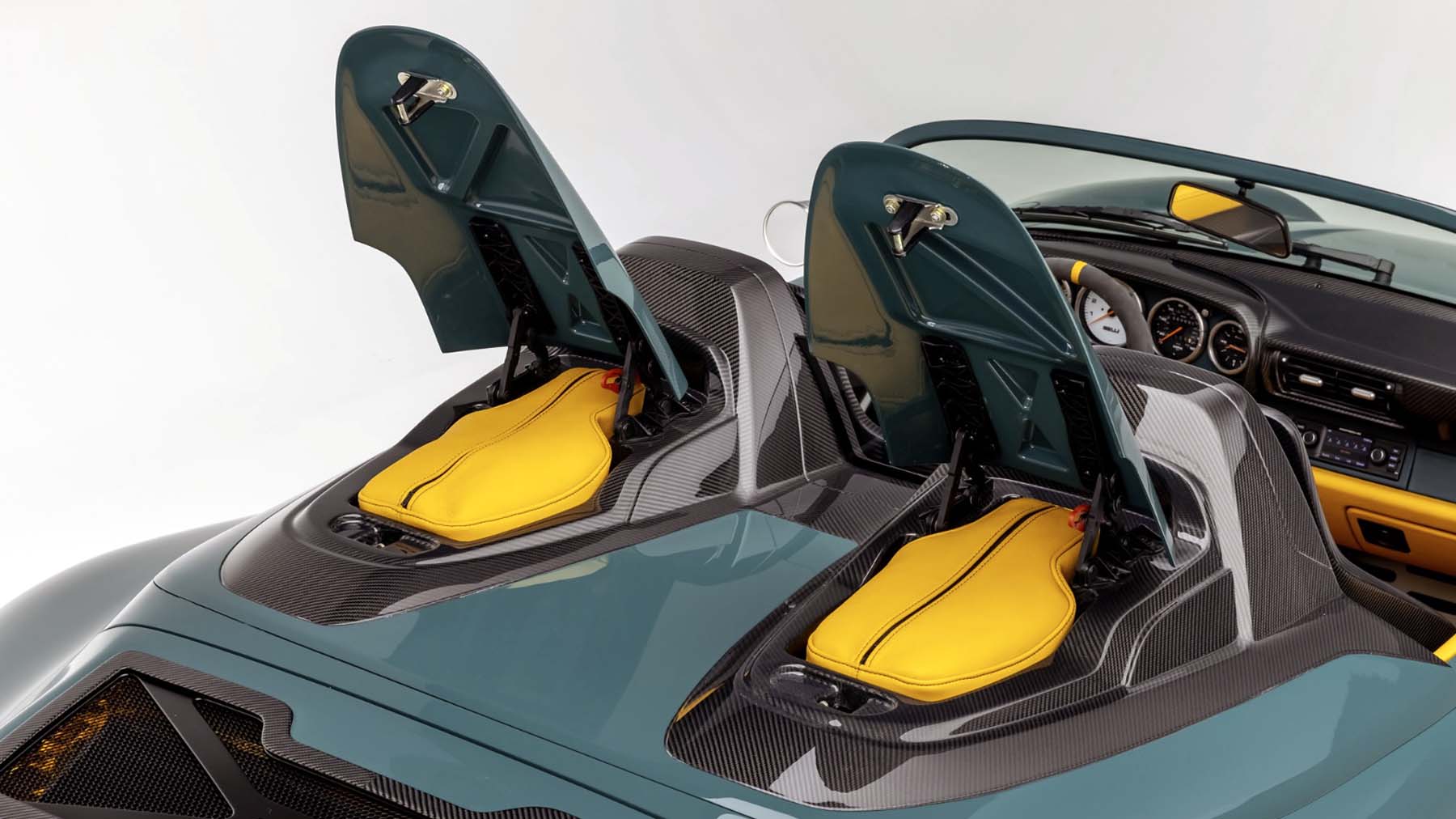 Overall, Gunther Werks' Spyder offers a thrilling and analog driving experience, combining a powerful engine, lightweight design, and open-air sensations. With limited production, this unique and high-performance vehicle aims to deliver true exhilaration that we at Stuttcars salute with flying colors.
Please find more information on this amazing ride at GuntherWerks.com
First Speedster delivered