As the editor-in-chief of Speedster, the French magazine about classic Porsches, Josué shares with us the road that brought him to this place as a journalist, artist, and car enthusiast. Take it away Josué:
Background
Before being a journalist, I drew. It was through illustration that I entered the press, what followed was a succession of misunderstandings and accidents. My background is common to many automotive illustrators. These are just banalities: I have always been passionate about cars, but I can't know where it came from. Not from my dad, that's for sure! Maybe a neighbor, a cousin… I don't remember when I started drawing either.
When I held my first pencil, probably… I spent math, Spanish or history lessons drawing 205 GTIs on the back of handouts! Failing that, I drew directly on the desks in the classrooms, it was always better than the checkered notebooks. When choosing my school orientation, I dreamed of "transportation design." Perhaps, if I had drawn less during math lessons, I would have succeeded the entrance exams to schools like ISD (Valenciennes)… I entered Espera Sbarro, a course that opens at automotive technical culture, but in the end, trains very little in design.

So I continued to learn on my own. Then I made my first contributions to the press, my first freelancing and one thing led to another, more and more writing, less and less drawing. But I never stopped, I need it, it's visceral. I need this excitement, these vibrations. Yes, it's very selfish. I only did it for myself until I was asked if I was planning to make a few prints of this or that… So I groped it, almost backward, with a very limited series. Within a few days, I didn't even have one left for me. It was started. That said, even if it's very fashionable, I can't call myself an artist. It is not something that I can decree myself.

Techniques
I started with traditional tools: the essential Bic Cristal pen, markers on Layout paper, pastel powder, etc. Then almost 20 years ago, I graduated in computer graphics. It transformed my work without really revolutionizing it. I always draw with the old Rotring criterium from my college years, it's a sensory benchmark that I need. Its ergonomics, the contact with the paper. I lay lines that are a little filthy, then I cleanly trace with the Bic pen. After that, and only then, for the color, it becomes "digital". I use the stylus of my graphic palette exactly the same way as traditional tools, with the same gestures, for the same rendering. Photoshop has this quality of bringing all your tools together in one place and freeing you from some material constraints (to sharpen your pencil or clean your airbrush…). But it's not an AI that does the job for you, or even corrects your clumsiness. Fortunately! Accidents are part of the process. Each line, each brushstroke, the cutout of a mask, each pixel in fact, is the result of a gesture.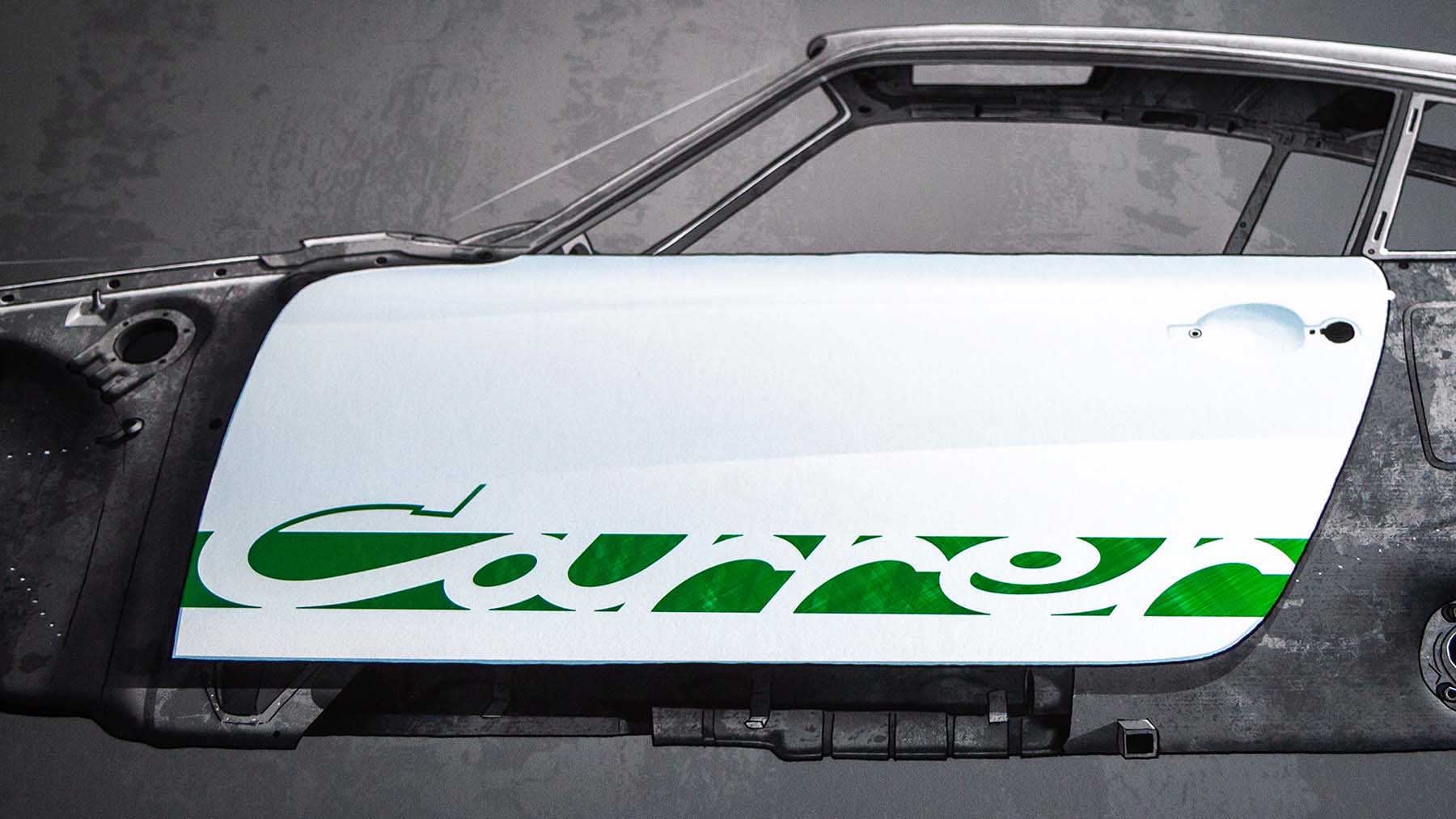 Topics
I've never really drawn anything other than cars. Occasional two-wheelers, not much further. Obviously, since I started working at Speedster, my favorite subject has slowly slipped towards old Porsches, probably because I know them also, because I learned to look at them. But I'm not a monomaniac either. I had a blast on the Jaguar D-type or the Sauber C9, and there are plenty of others I want to try. I just need a crush, a desire, an idea… and time! That said, the mere fact of reproducing does not interest me that much, I do not find much meaning in it if it does not take me elsewhere.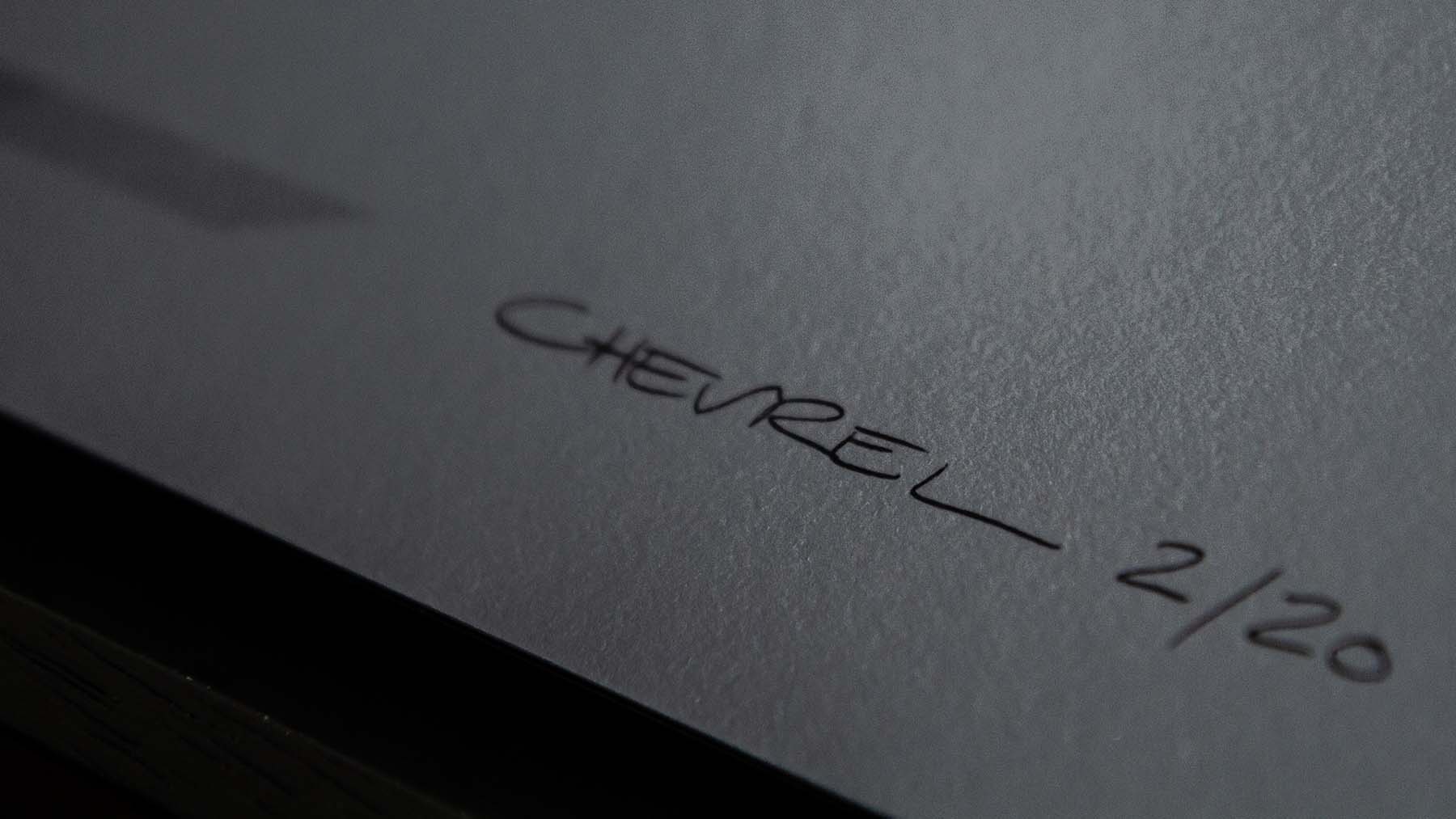 911 Shell
If I had to explain the why and how of the "911 Shell", I would be very annoyed. I think it goes back to my first visit to RV Classics, in Rennes, ten years ago. Even more than restoration, David Hervé does an incredible reconstruction job from Porsche "leftovers." I have seen 911 hulls on its Celette at all stages of construction. I was fascinated by the beauty of what cannot be seen anymore once the work is finished. The hidden lines of a bodyshell, the texture of exposed sheet metal. It lay dormant for almost ten years, and it woke up in this form… 911 Shell.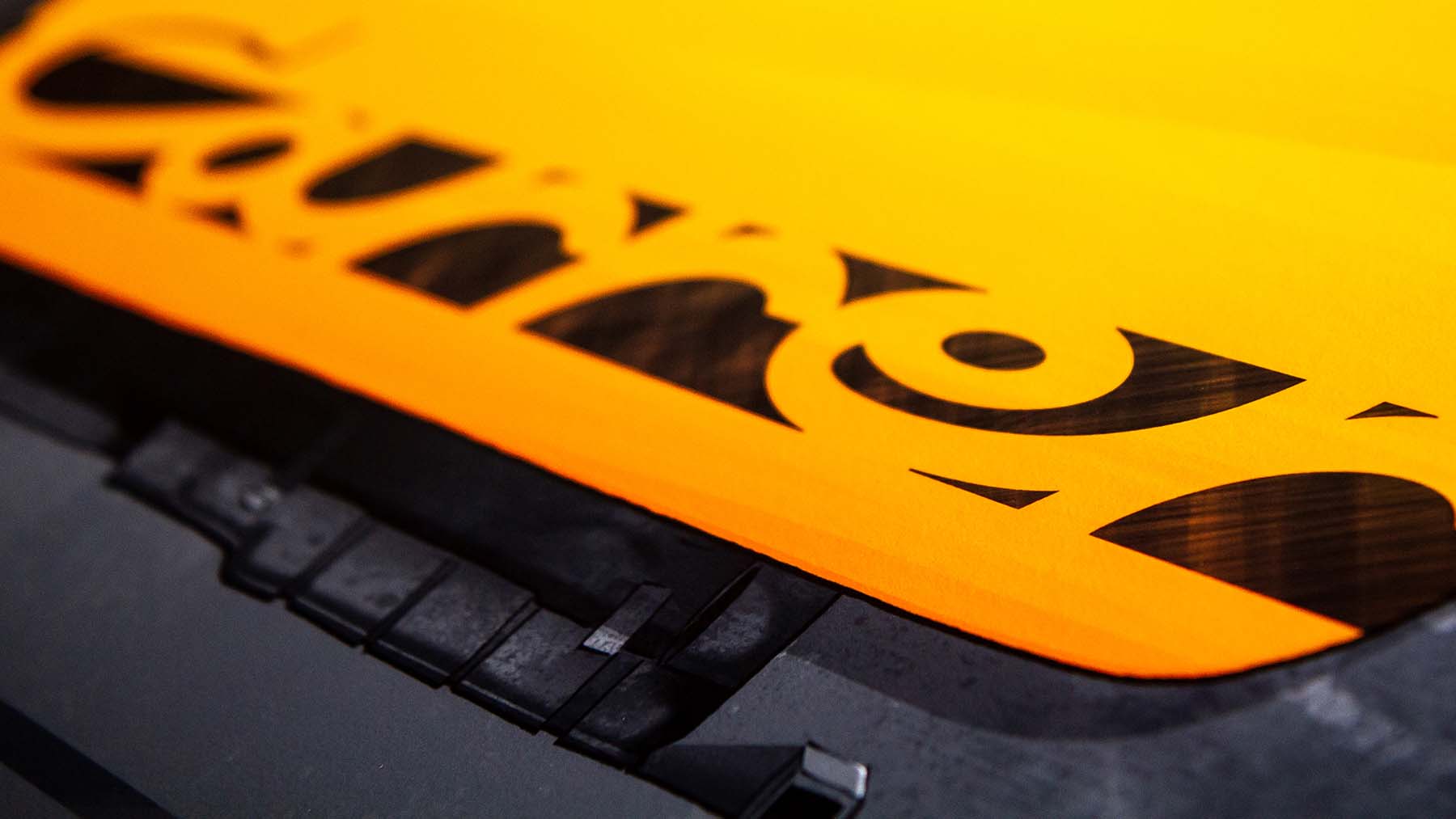 Ultra limited-edition prints
20 copies (because 9+11…) numbered and signed.
Each one is unique by the color of its door, taken from the 911 Carrera RS 1973 color chart.
Format 150 x 50 cm.
Giclée print
Fine Art Hahnemühle 308g paper (100% cotton).
Epson Digigraphie inks (UV-proof).
Options: period racing livery | framing in American box.