Porsche has joined the ranks of the Vision GT program, aptly named the Porsche Vision Gran Turismo, this concept was created purely for the virtual world of the 7th edition of Gran Turismo which was released on March 4 2022 for both the PlayStation 4 and the PlayStation 5.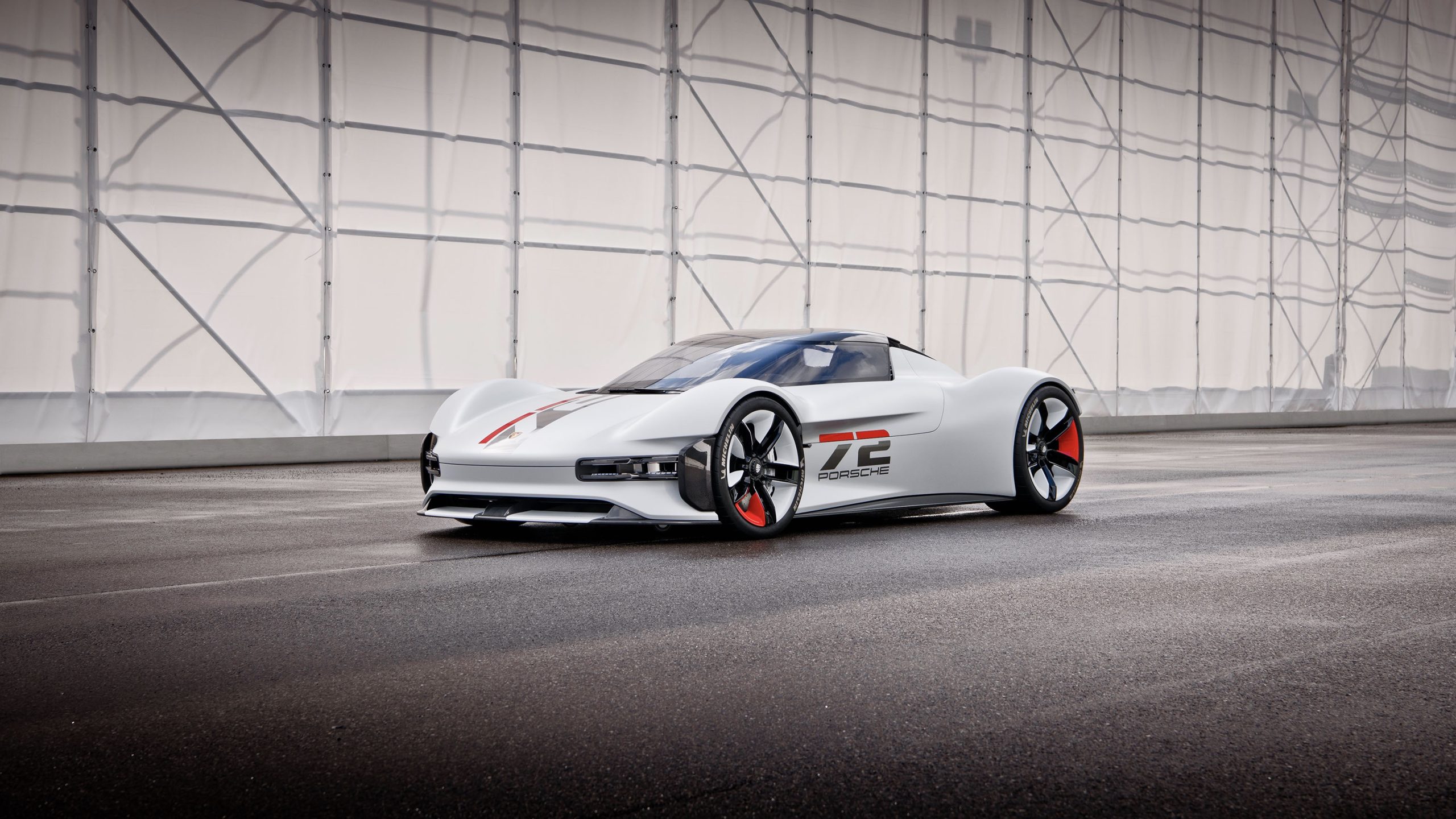 Porsche's Vision Gran Turismo might be very futuristic-looking, but she does boast some very recognizable features that make her undeniably a Porsche, like the typical proportion between height and width of the design, a very low bonnet with large, round wings alongside, while the pure style of the front with the air intakes remind us of the Porsche Taycan, and yes, the Vision Gran Turismo is all-electric in case you were wondering.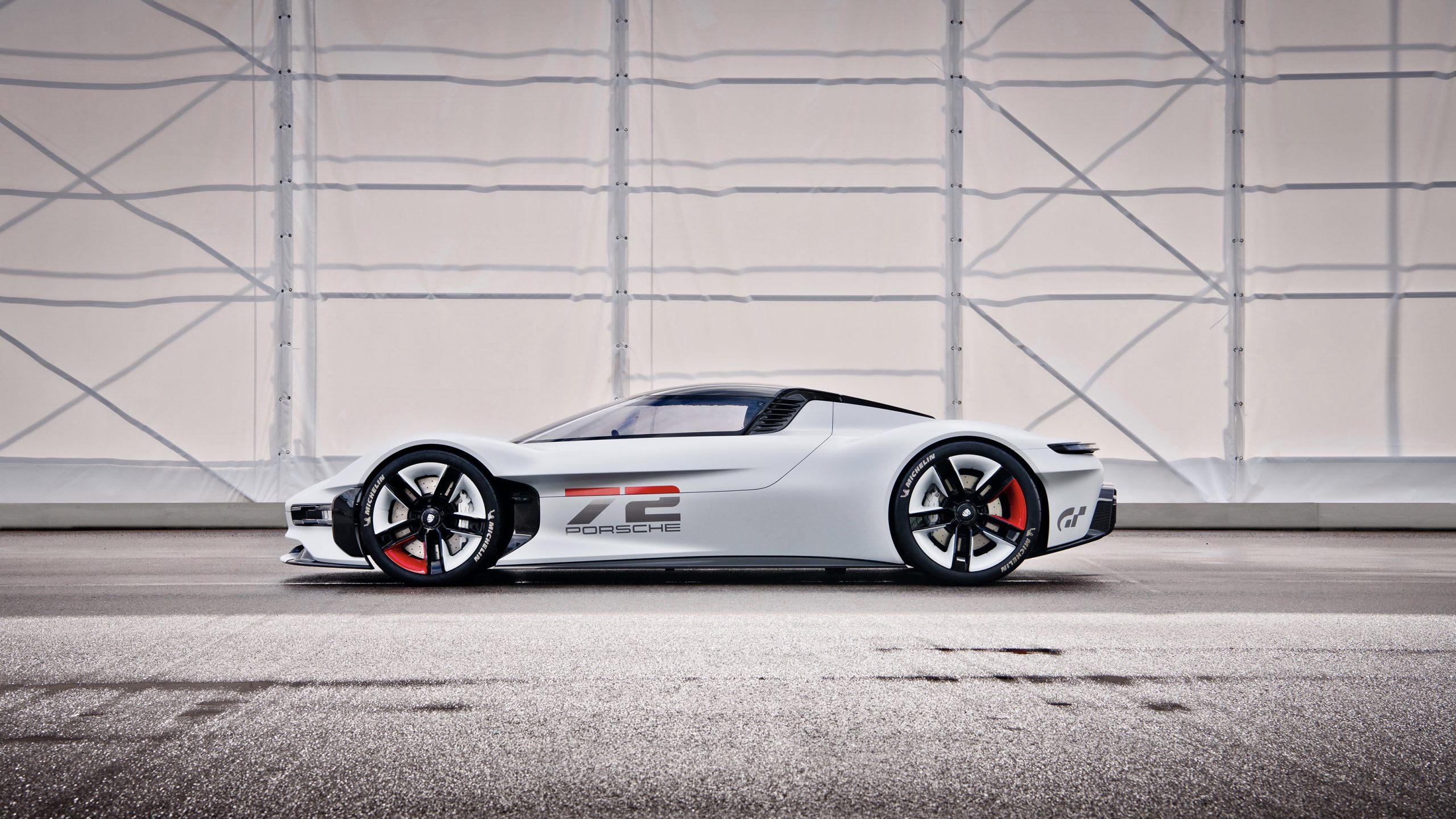 At the back, we find that typical narrow strip of lights, inspired by both the 911 and the Taycan, with a very aggressive looking diffuser, no exhausts as there is no ICE engine, but note how the rear fenders, especially the section behind the rear wheels is almost carved out of the body to create a dramatic look and exposes part of the rear tires at the same time, just an amazing detail on this concept car.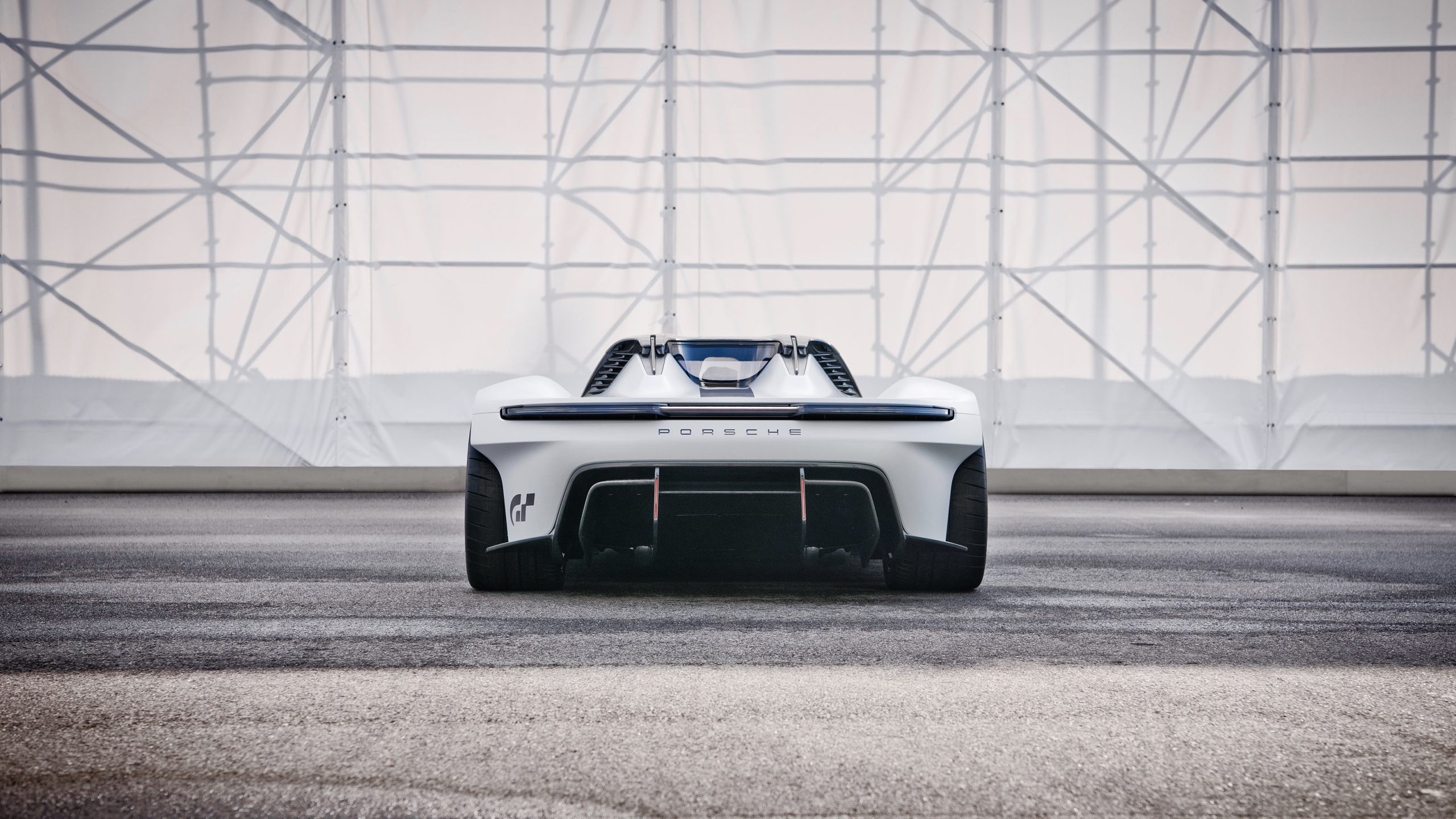 On the inside, the Porsche style is continued with a curved hologram display that seems to float in the thin air above the very special steering wheel, because the seats are placed so low into the body you just feel the dynamics at play, even standing still, the inside is created from carbon fiber and titanium to reduce weight and increase performance in one go, Porsche used entirely vegan materials in the concept car.
Photo Source: Porsche