Live on Bring A Trailer is a 2022 Porsche 911 GT3 Touring is finished in paint-to-sample British Racing Green with only 1,000 miles since new.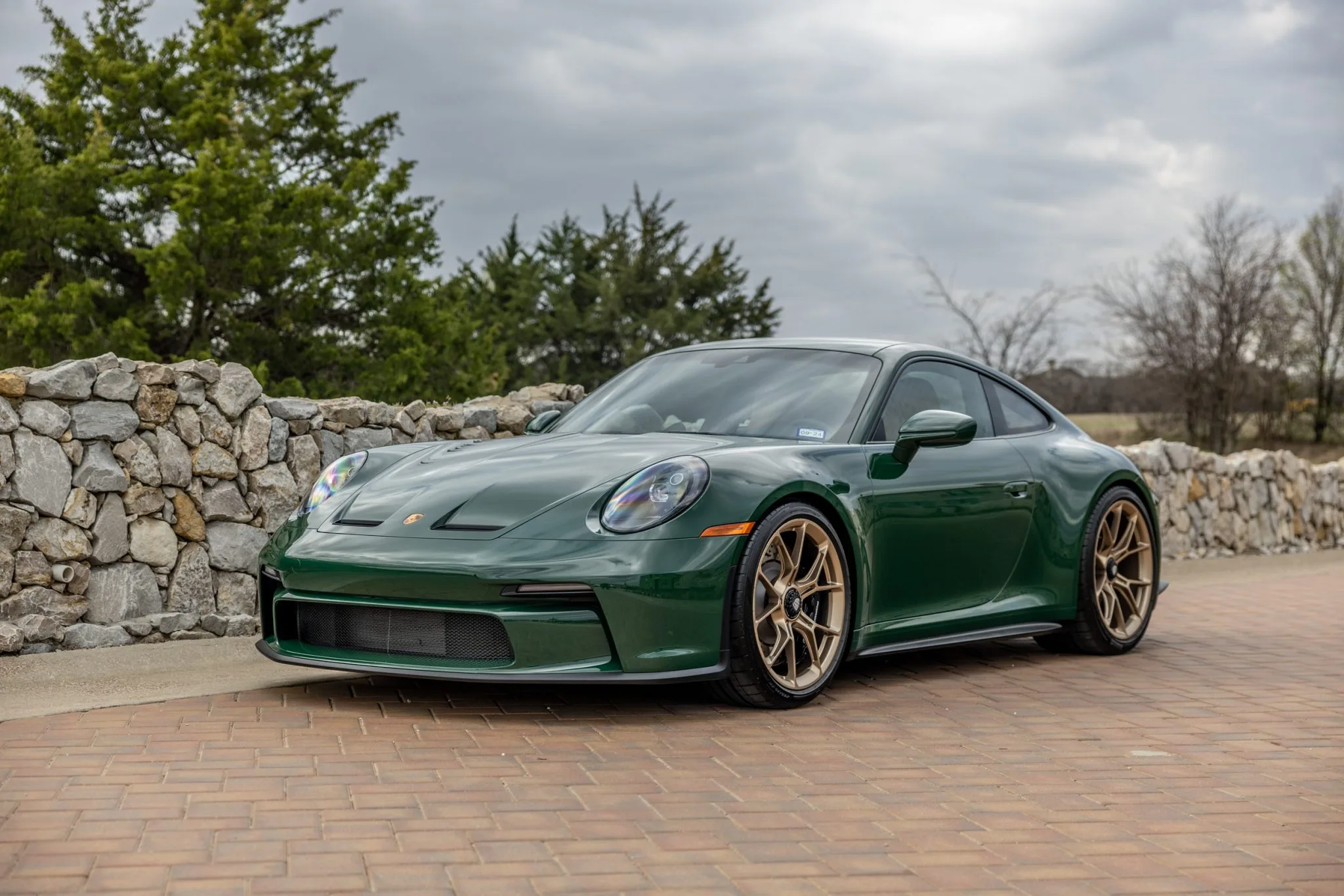 For those already in the know, the GT3 Touring model is as exceptional as it has become familiar over the past few years, particularly to the most diehard driving purists and deeply-rooted Porsche enthusiasts. For those wondering, "Hey, what's the diff?", the Touring is essentially a gentleman's version of its otherwise track-focused road car; based on a less extroverted and more purist-centric blueprint, the Touring forgoes some key features from the regular car.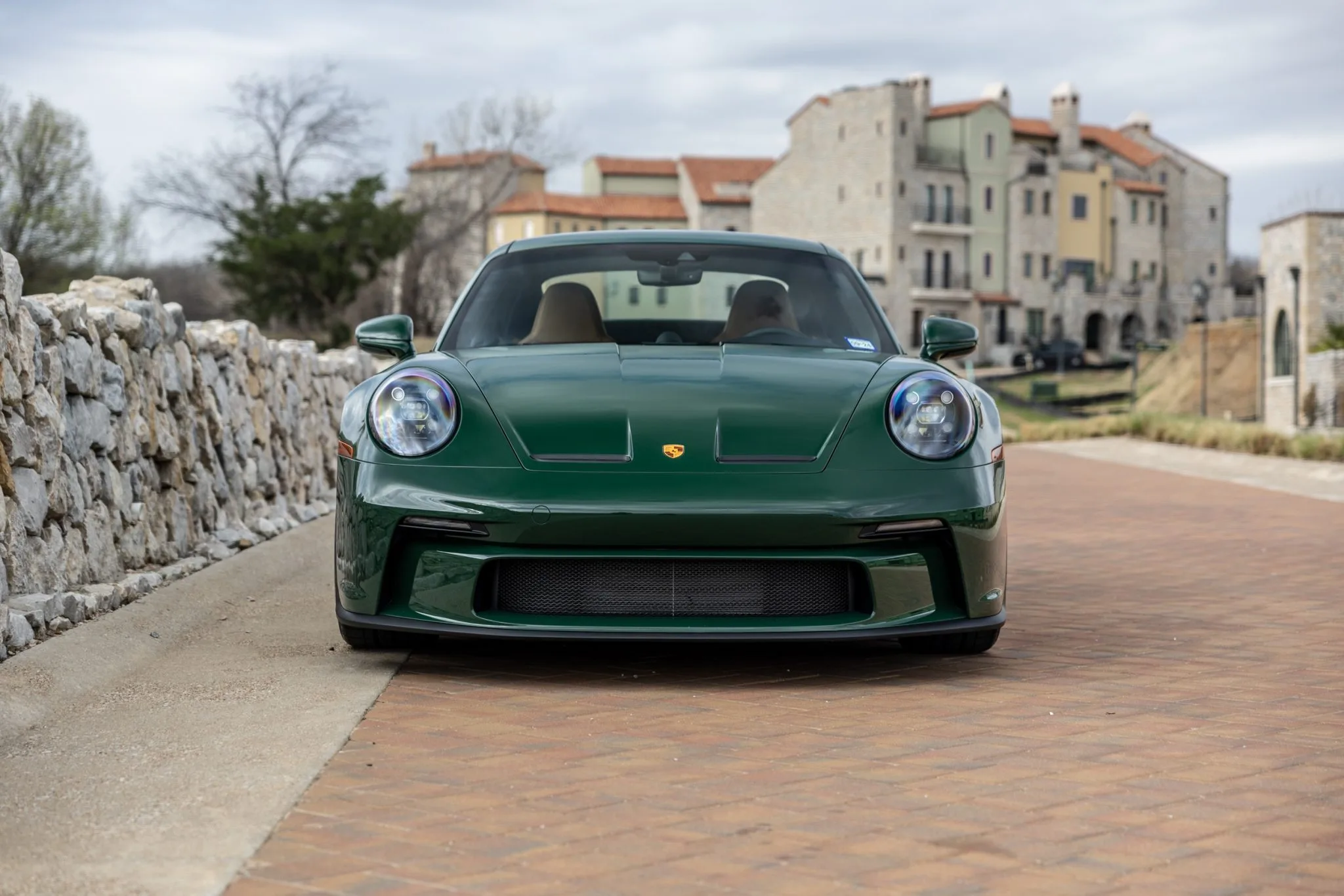 The most notable of these would be the removal of the static rear 'swan neck' wing, which has become one of the most defining and differentiating elements of the 992 GT3. It has been replaced by an electronically-controlled retractable wing, which in theory, would serve most of its function under race-track conditions; otherwise, expect the Touring to appear as the wing-less, more unassuming version of itself, in almost all other cases.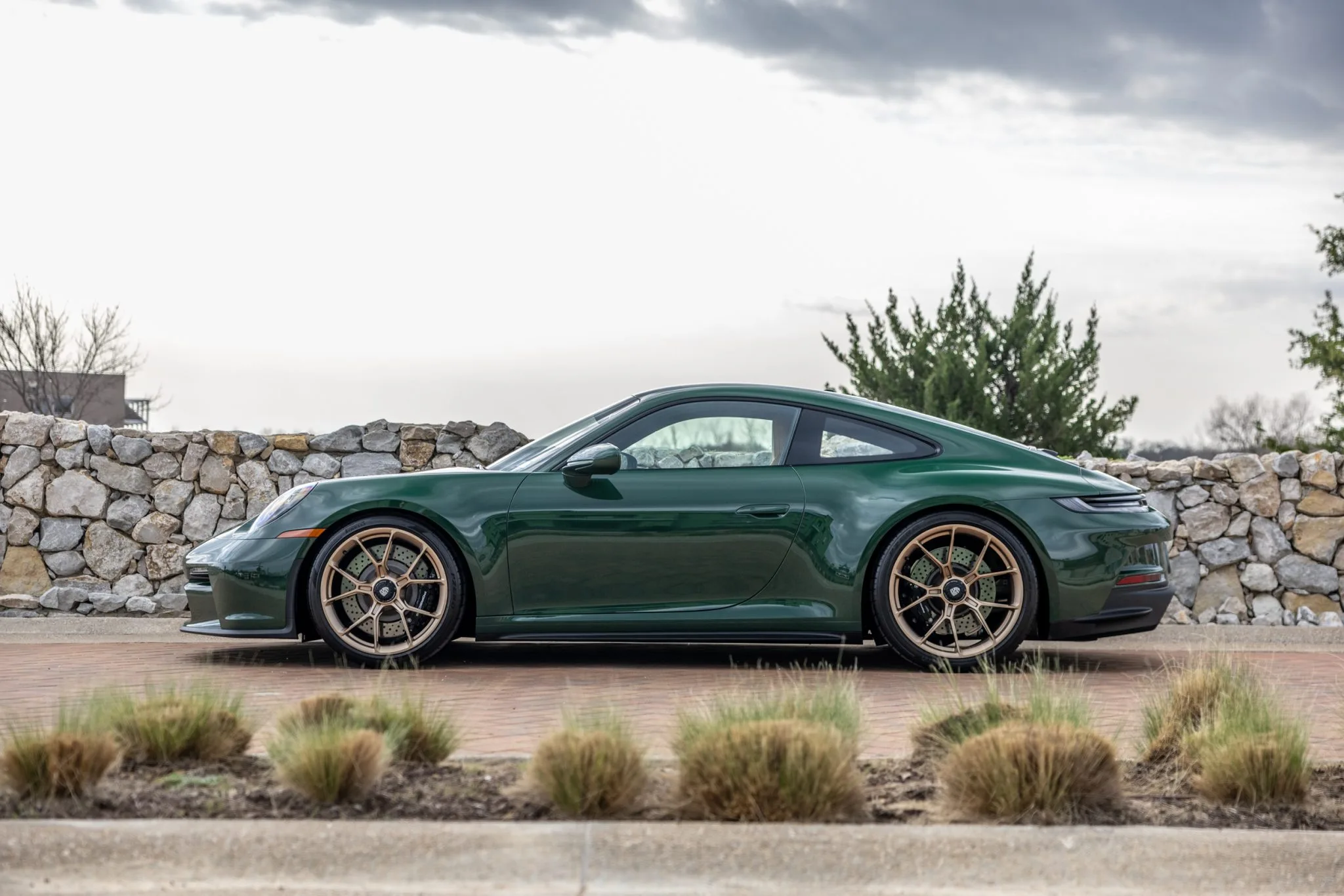 With its astronomical 9,000 rpm redline, the GT3 Touring produces 502 hp @ 8,400 rpm and 346 lb-ft of torque @ 6,250 rpm and should likewise achieve hugely similar, if not identical figures as it pertains to 0-60 mph times and top speed. Like the regular model, the Porsche 911 GT3 Touring comes with two transmission options, though as mentioned before, the 6-speed manual is expected to be the much more popular choice for buyers of this model. The GT3 and GT3 Touring continue to use the 7-speed PDK transmission, instead of a version of the 8-speed used in the rest of the 992 line-up.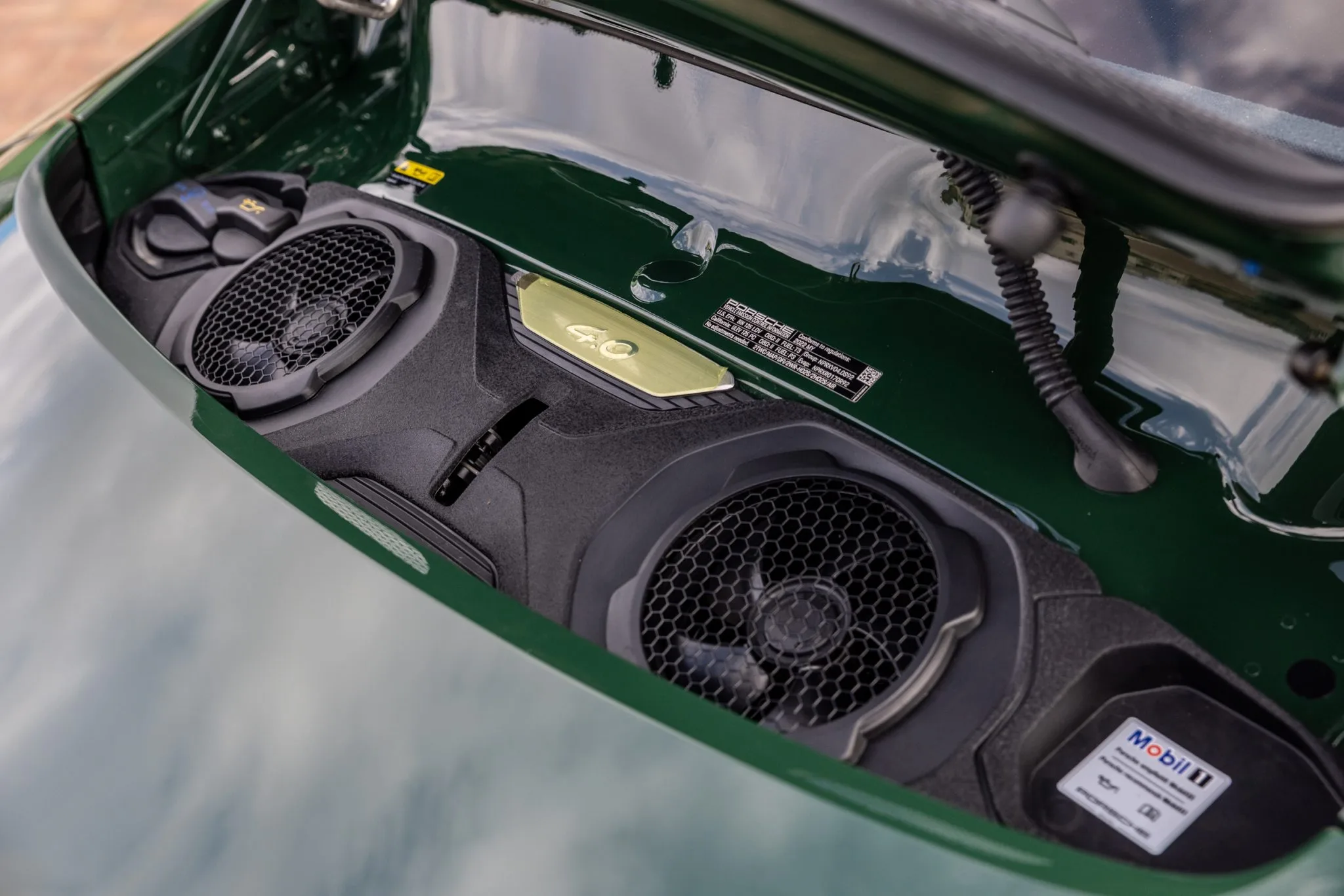 The 2022 Porsche 911 GT3 Touring comes finished paint to sample British Racing Green and upholstered in exclusive Cognac Manufaktur leather. It's equipped with a six-speed manual transaxle and limited-slip differential, powered by a naturally aspirated 4.0-liter flat-six engine.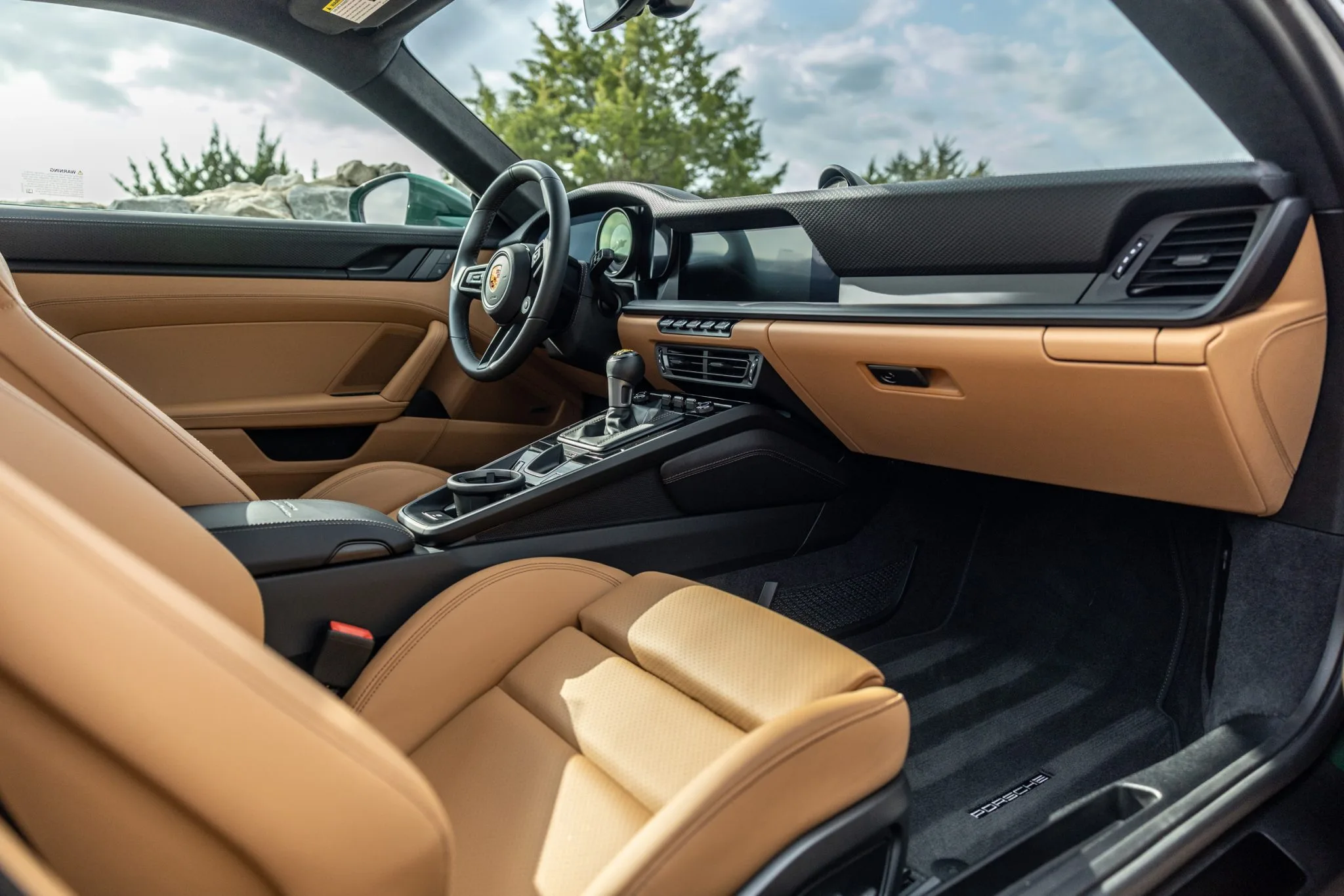 Other features include LED headlights, Exclusive Design taillights, 20-inch and 21-inch forged wheels, a front-axle lift system, an extended-range fuel tank, rear ParkAssist, the Chrono Package, heated 18-way adaptive sport seats, dual-zone automatic climate control, PCM with navigation, and a Bose audio system.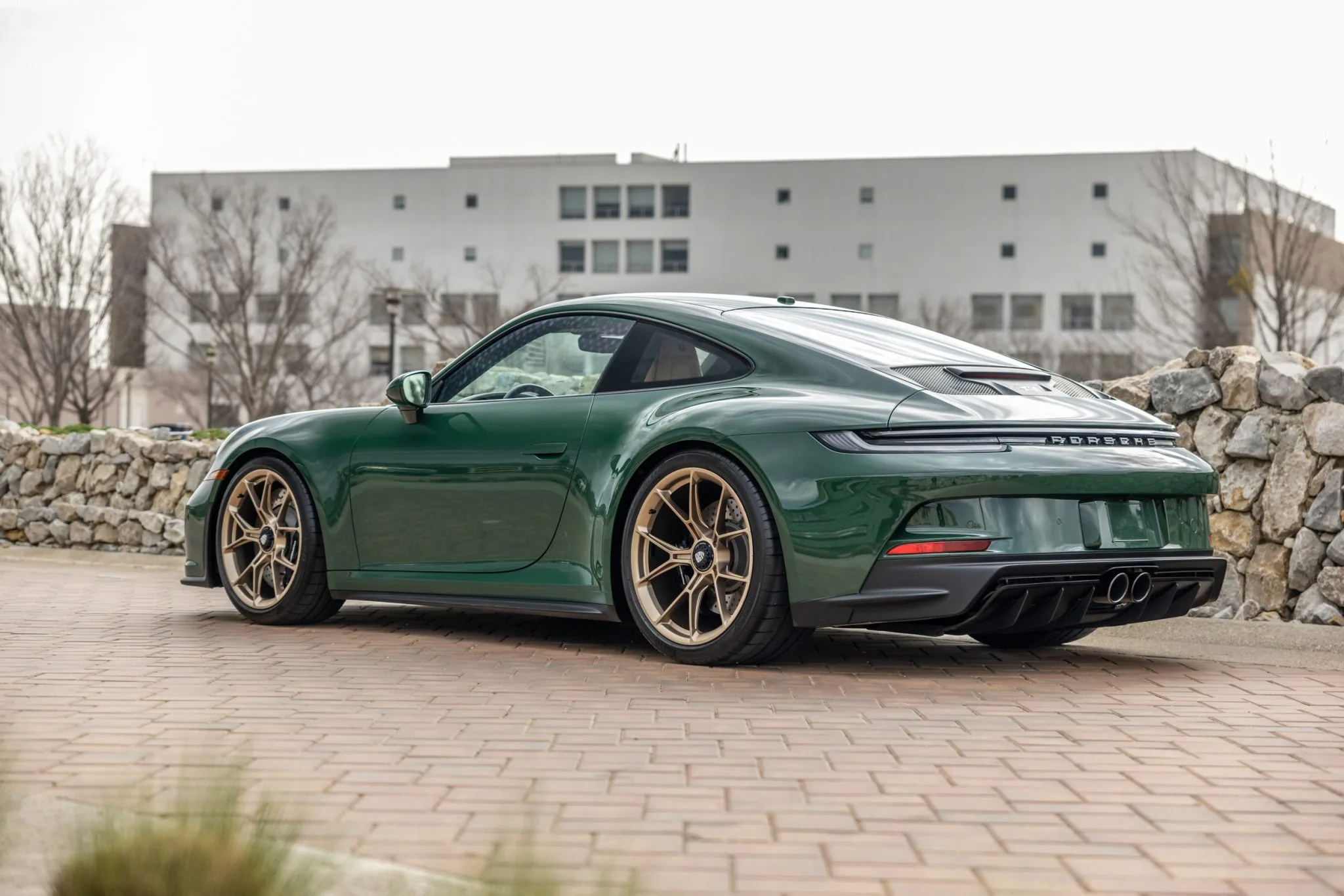 The vehicle was purchased new in October 2022 by the current owner and has only 1,000 miles on the odometer.
This Porsche 911 GT3 Touring from the 992 generation is an excellent example of a sports car designed for the driver, and it is in exceptional condition. The car features an attractive 'Paint to Sample' British Racing Green finish, and it boasts subtle styling, a high-revving naturally aspirated flat-six engine, and an engaging six-speed manual transmission. The next owner of this GT3 Touring will undoubtedly be delighted by its performance, whether they use it as a powerful daily driver or reserve it for weekend getaways and long-distance journeys.
Note: All photos are courtesy of Bring A Trailer