In 1997, Porsche produced a limited factory-production run of what is the last air-cooled 911 Turbo, the 993 Turbo S. Turbo S's were fitted with most Turbo options as standard and also came standard with Aerokit II front and rear spoilers, unique side air ducts and front air inlets, and unique yellow brake calipers.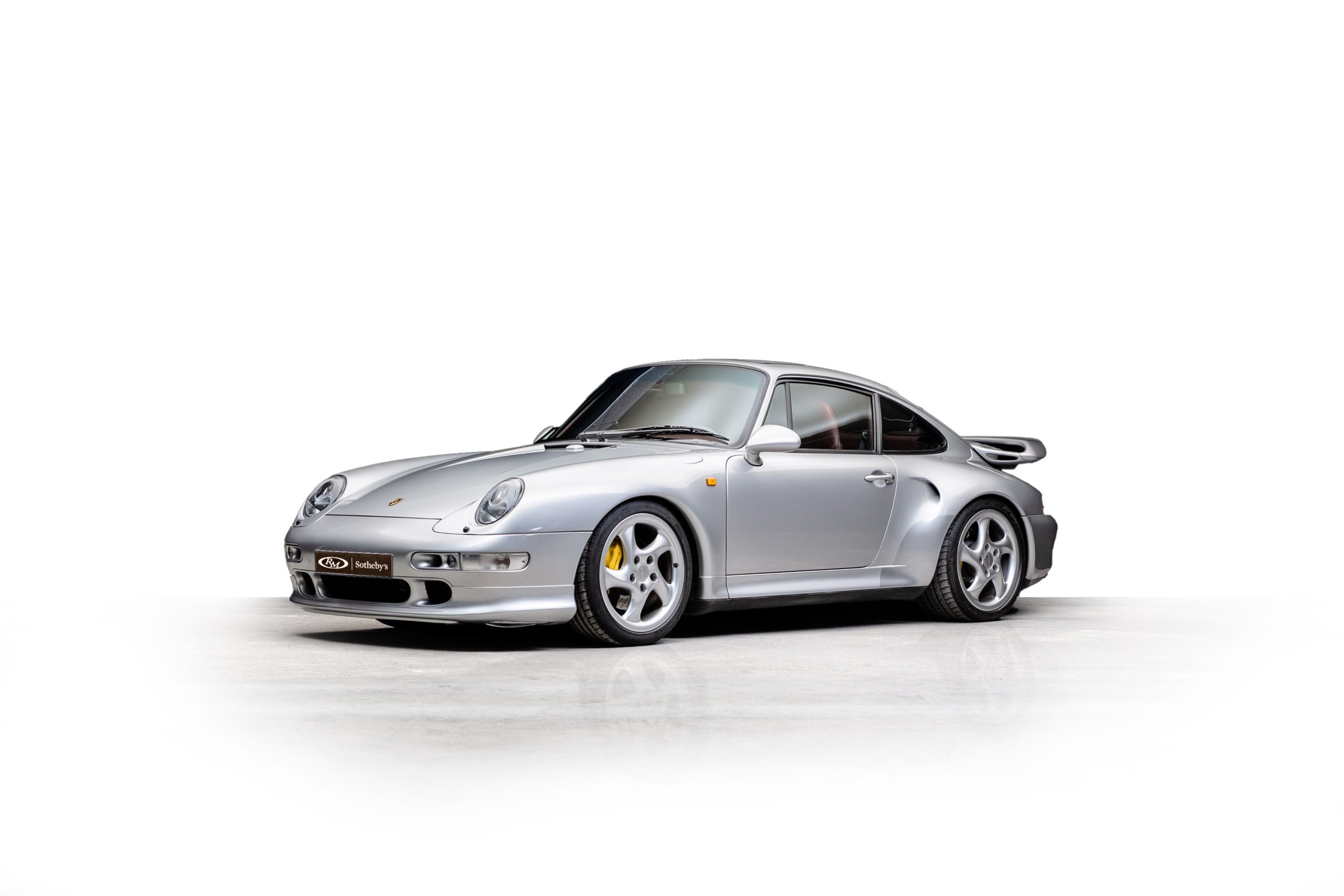 Engine output was increased over the standard 911 Turbo to 424HP for US models and 450HP for non-US models, with a 0-60 time of 3.7 seconds and 184 mph top speed. A total of 345 examples of the 993 Turbo S were produced, of which 176 were imported to the US.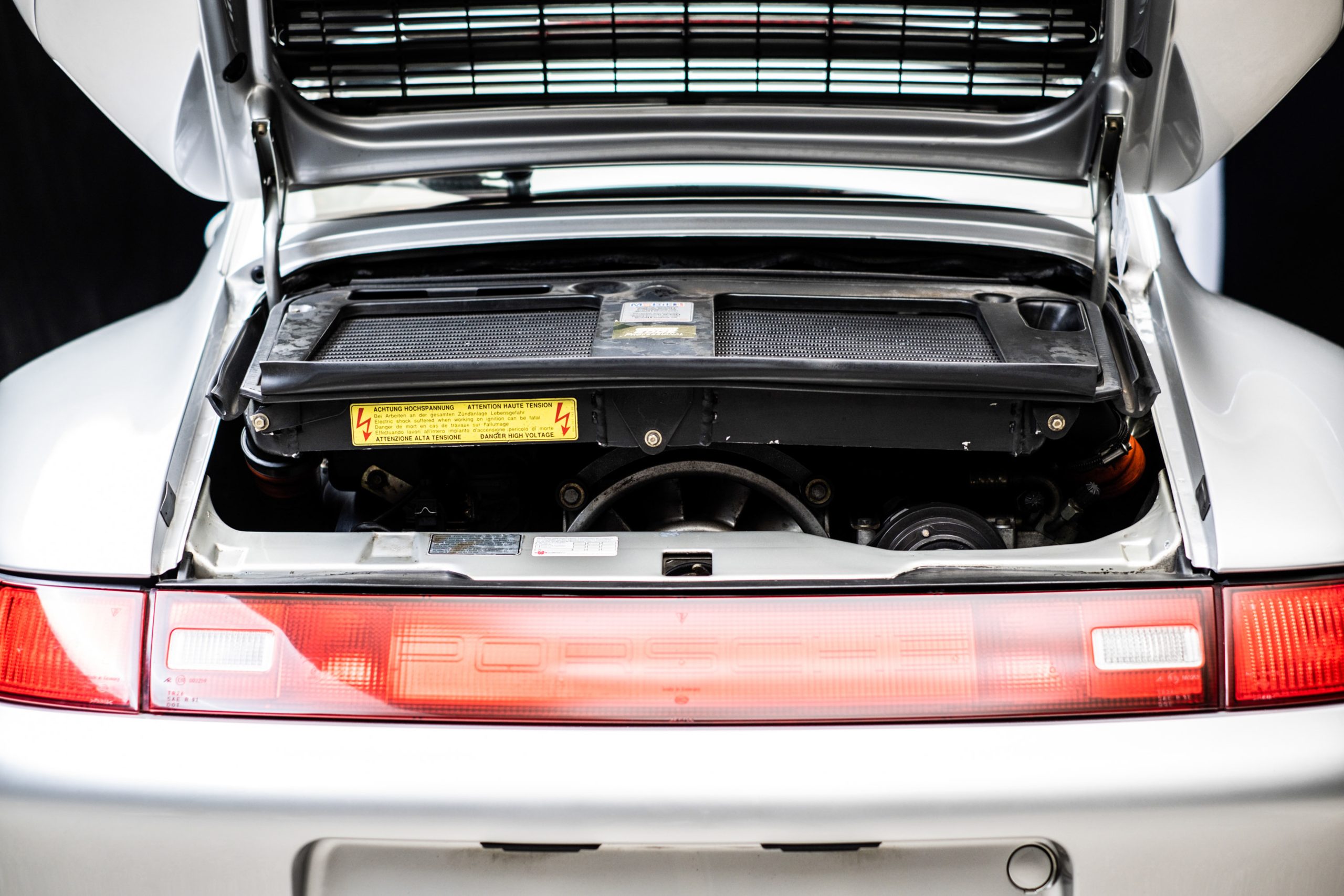 Incorporating technological advancements inspired by the legendary 959, the 993 Turbo S introduced electronically controlled all-wheel drive, a first for Porsche Turbos, enhancing its handling capabilities. Stopping power was greatly improved with the implementation of larger cross-drilled, multi-piston ventilated disc brakes. These brakes were kept cool through front valance brake air ducts and rear brake cooling intakes thoughtfully integrated into the rear fenders.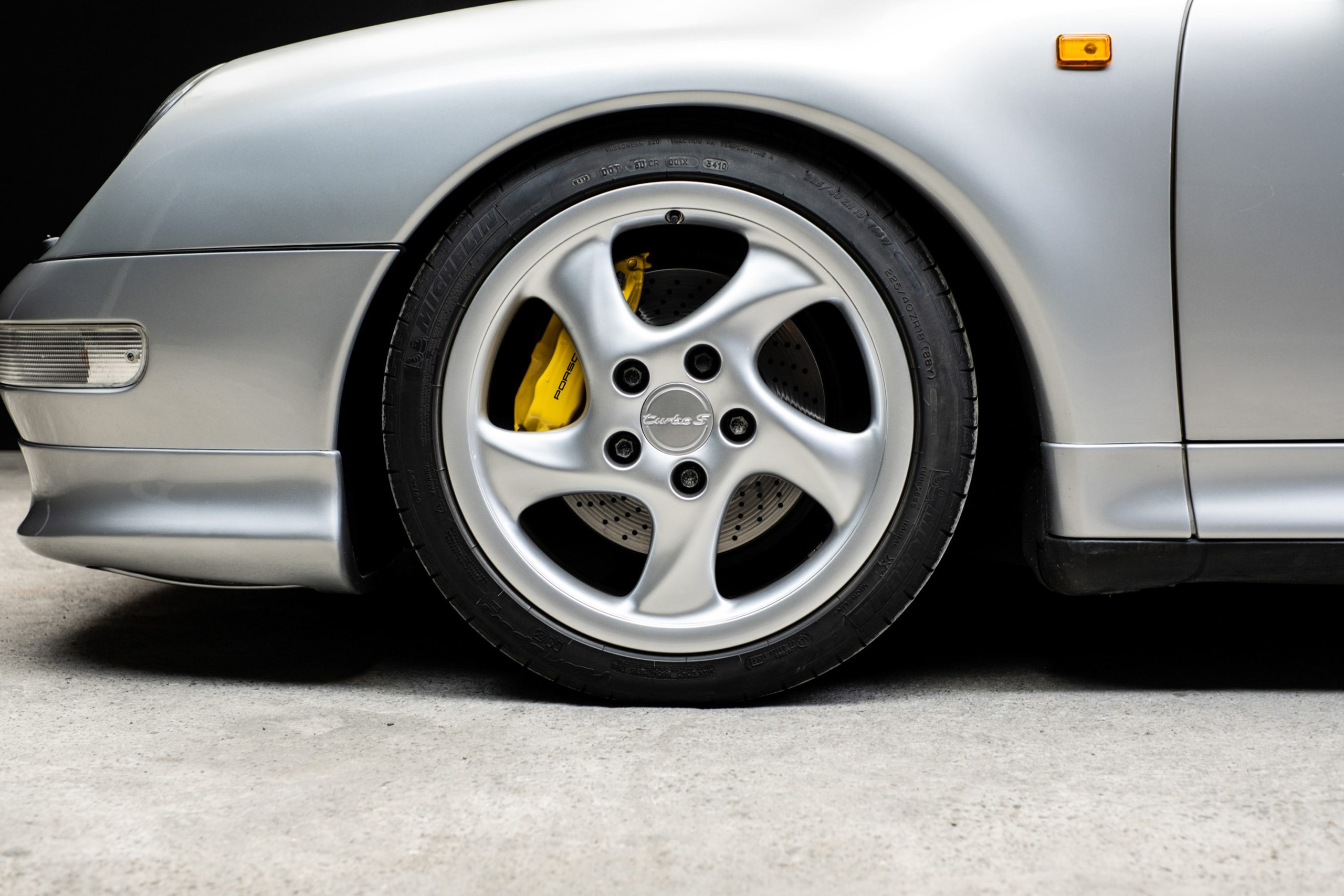 Built in March 1997, this exceptional Turbo S was retained by Porsche AG in Germany. It was registered under the license plate "S-MN 1906" and served as a pre-production model, being finished six months before the official production of the Turbo S, of which only 336 were made.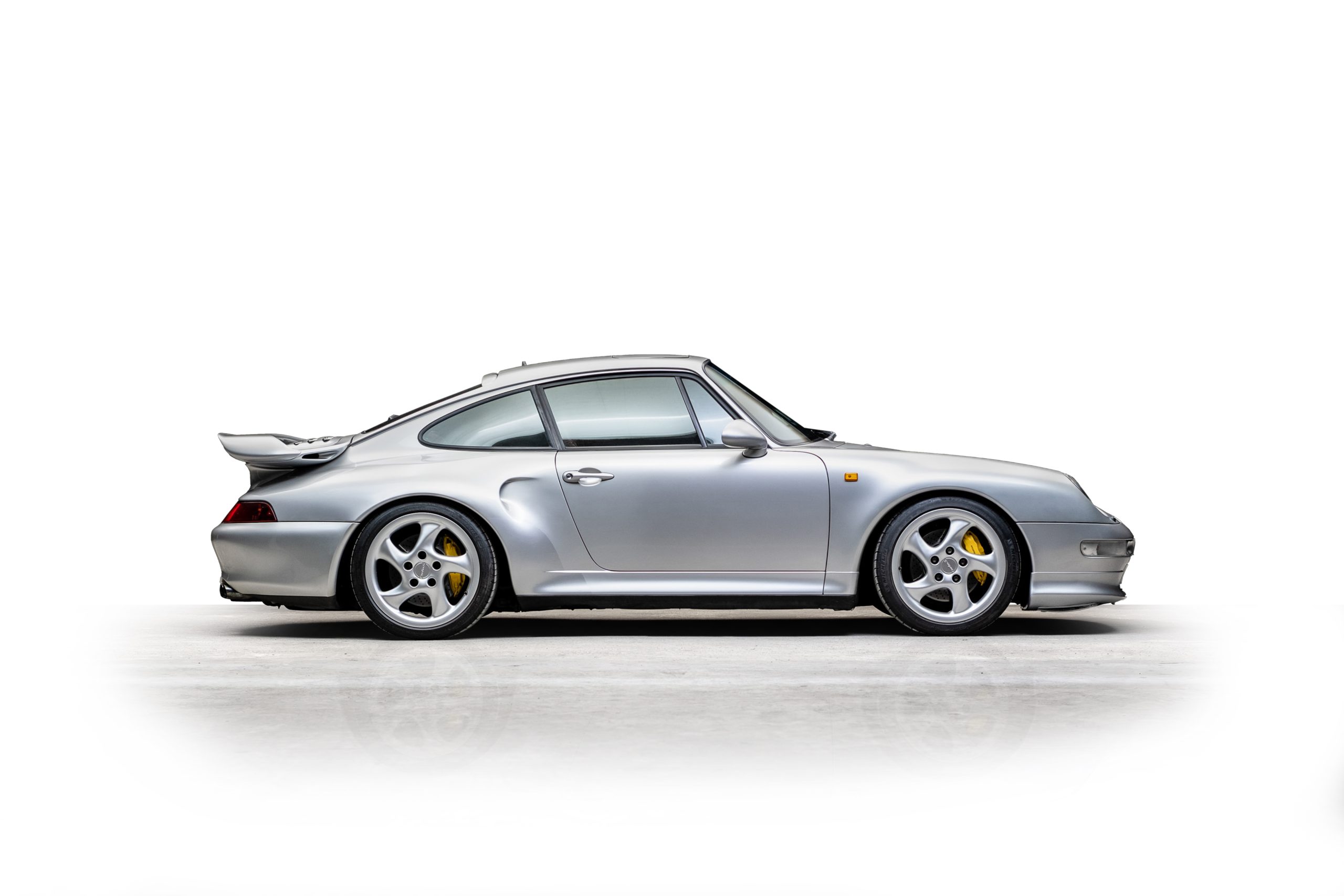 This car was used by the factory for homologation and later featured in press and promotional activities to launch the model. Accompanied by a period press pack from Porsche, it can be seen in the brochure photos with its "S-MN 1906" registration. The car retains its distinctive Arctic Silver Metallic exterior and plush Weinrot interior. It has been featured in numerous books dedicated to Porsche and the 993-generation car.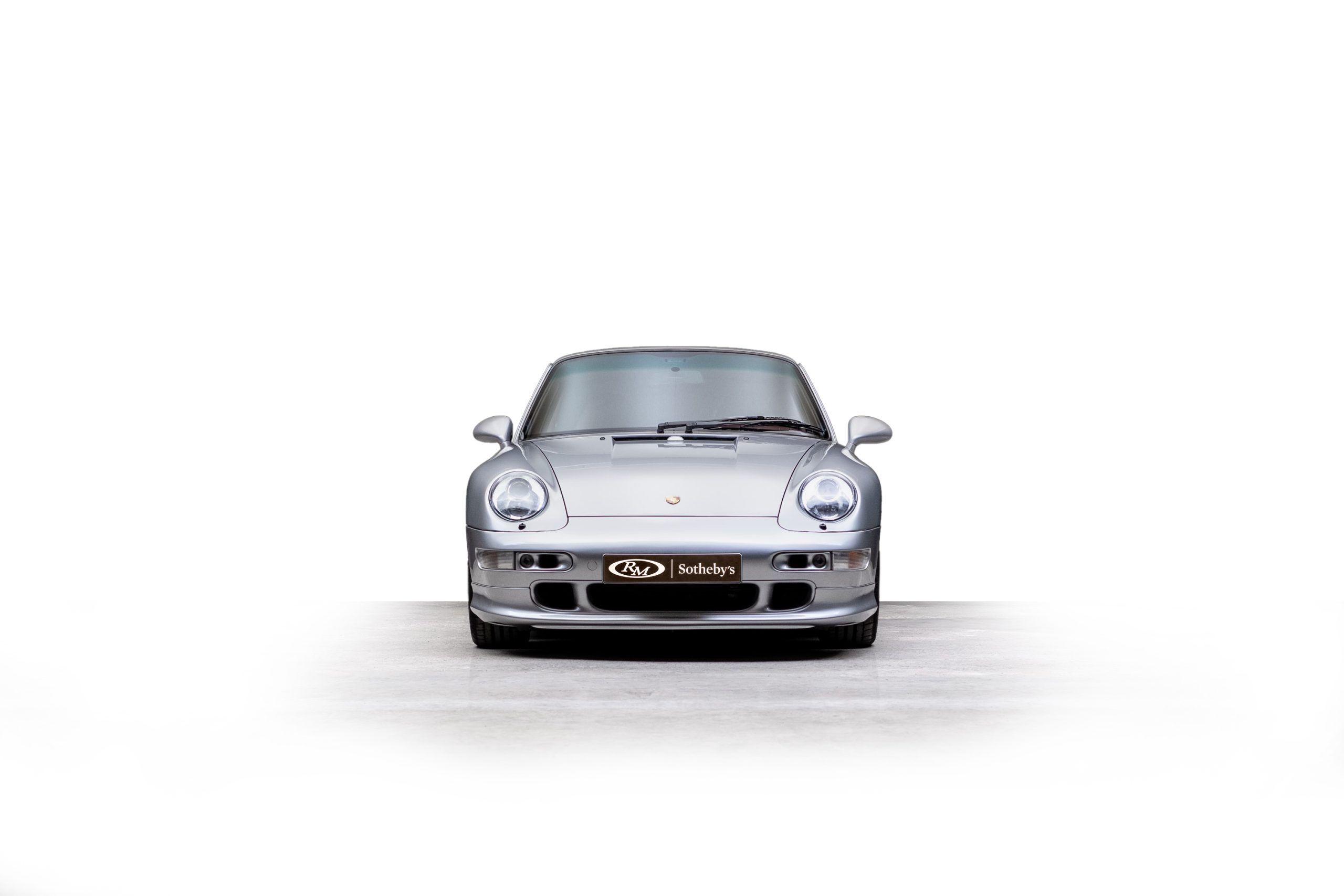 Inside the cabin, enthusiasts will notice Walter Röhrl's signature on the brushed aluminum door sill. The interior is adorned with leather and carbon fiber, with carbon fiber panels on the dash, door panels, center console, tunnel, shifter, and gauge cluster. The carbon-wrapped instruments have optional aluminum faces, and even the Motorola 2200 integrated car phone is wrapped in carbon fiber.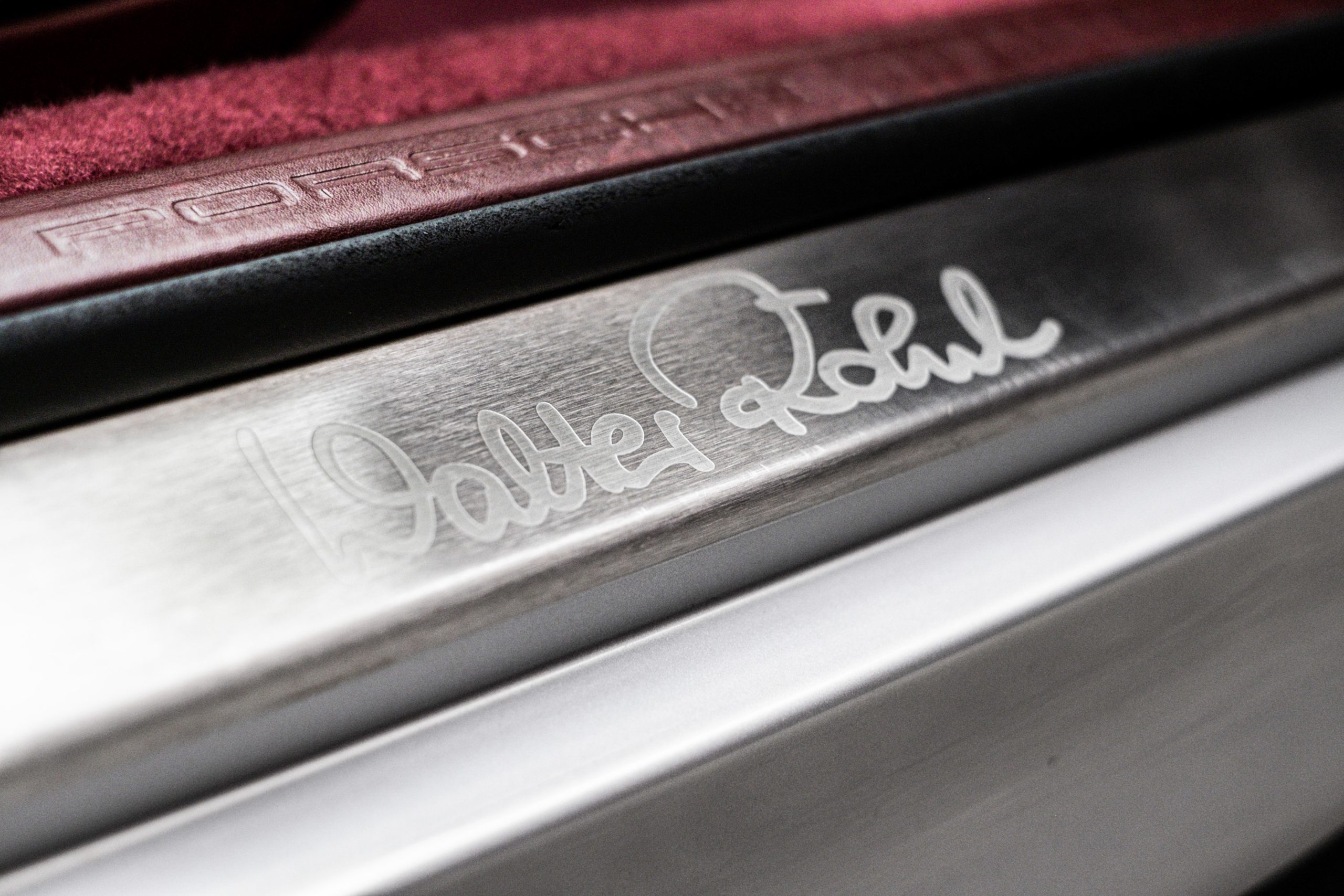 Luxurious appointments include heated racing-style sport seats, cruise control, sunroof, digital sound package, rain-sensing windscreen wipers, auto-dimming rearview mirror, and an integrated stereo navigation system.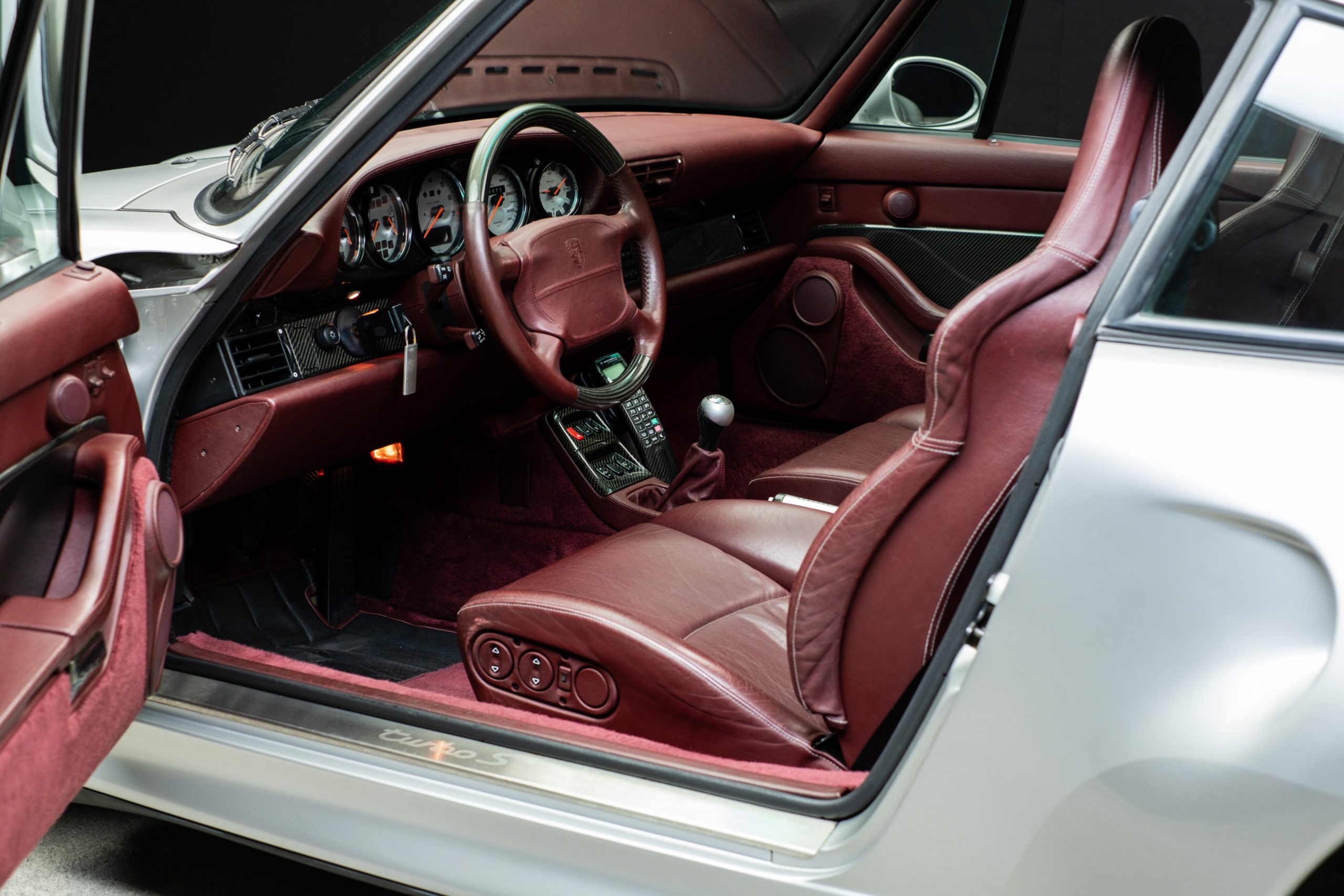 After being sold by the Porsche factory in September 1998, the Turbo S had a long-term private German owner until it was acquired by The Carrera Collection. It comes with a meticulous service history, with the Porsche dealer stamping the service book 17 times between 1998 and 2020. With 120,219 kilometers on the odometer, this car has been regularly driven and well-maintained.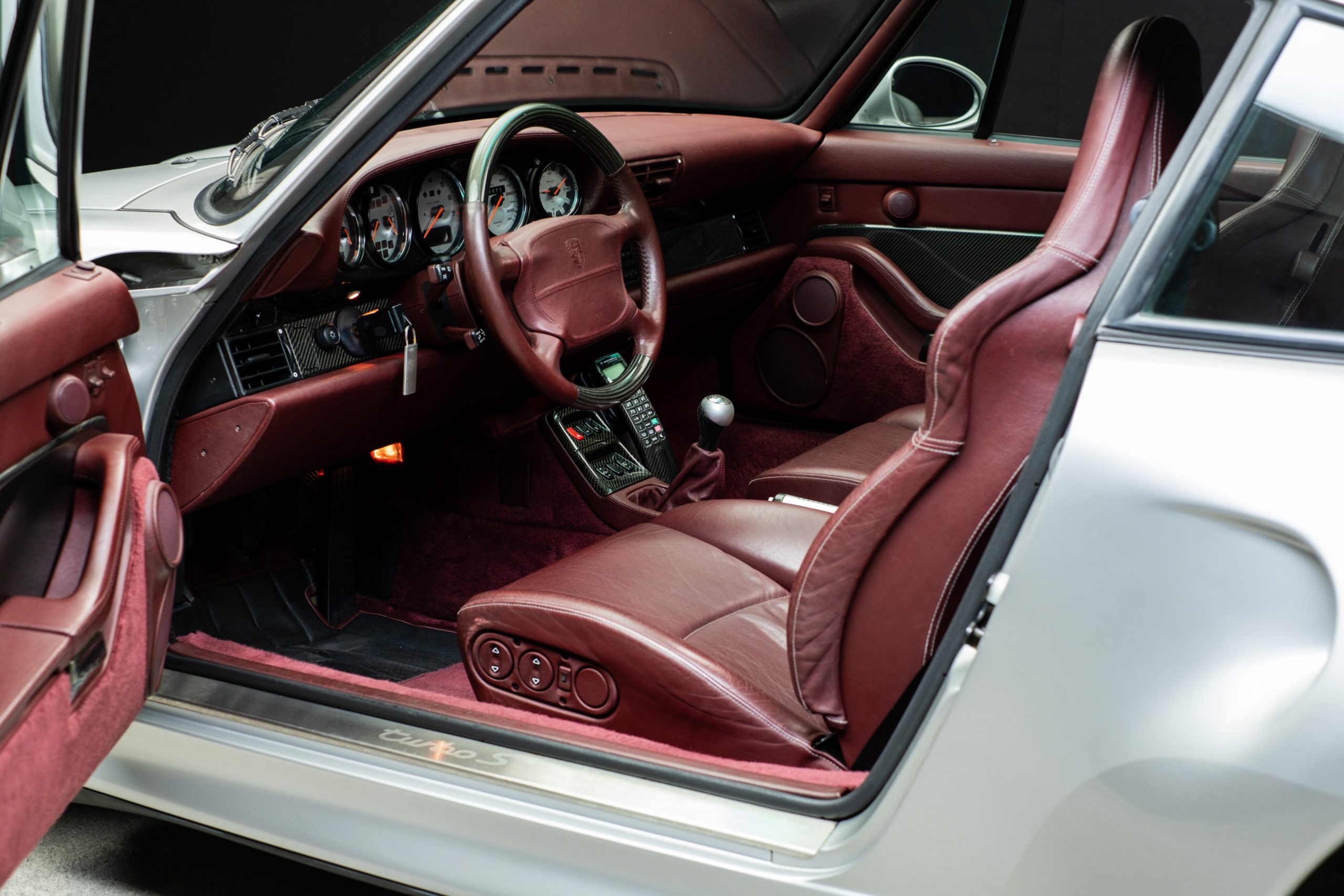 The Turbo S offers exhilarating performance, advanced engineering inspired by the 959, bespoke features, and assembly by Porsche Exclusive with upgraded factory components. It represents the epitome of a highly coveted type-993 Turbo S and is a prized example for serious collectors.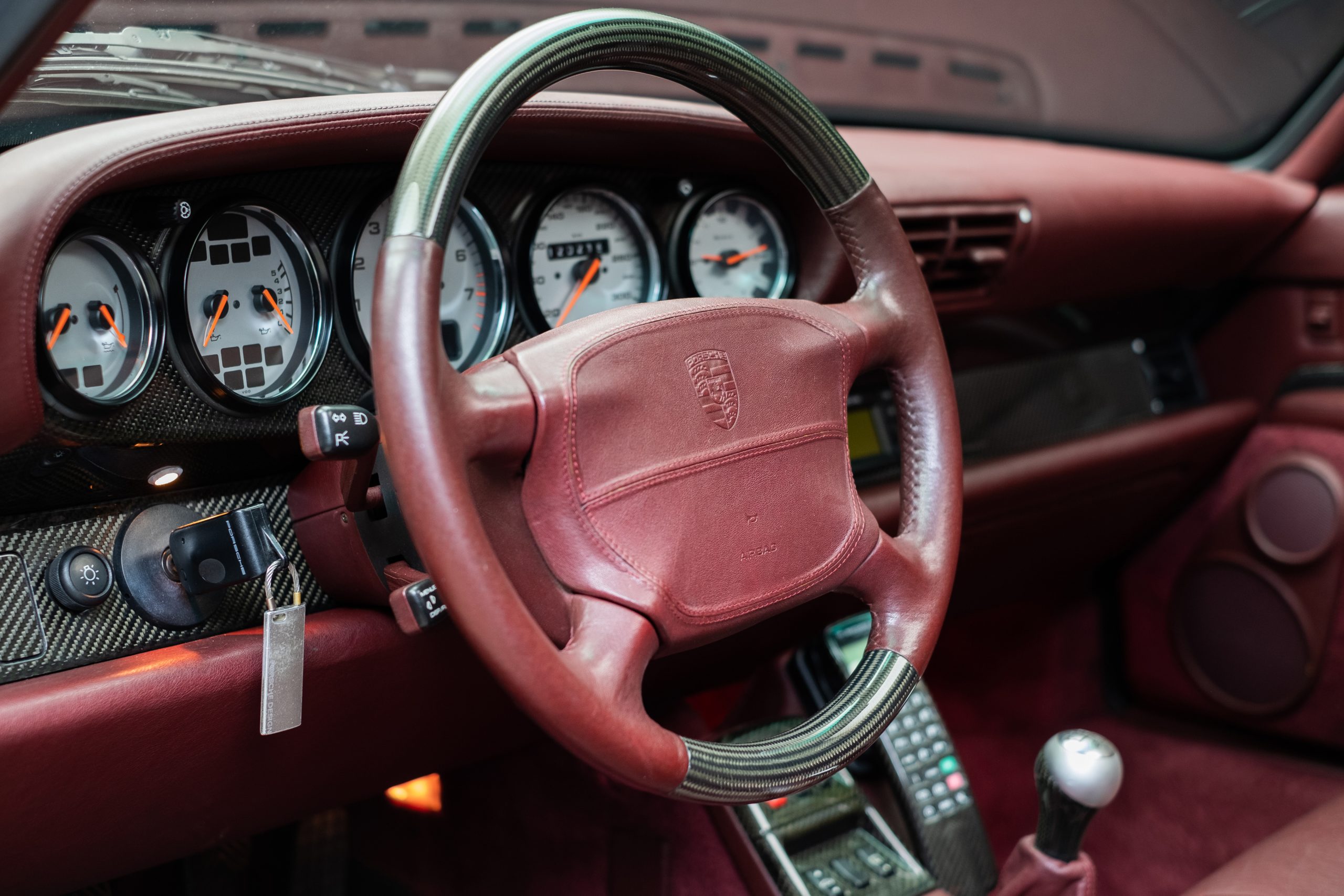 If you're interested about owning this car, you should head over to RM Sotheby's.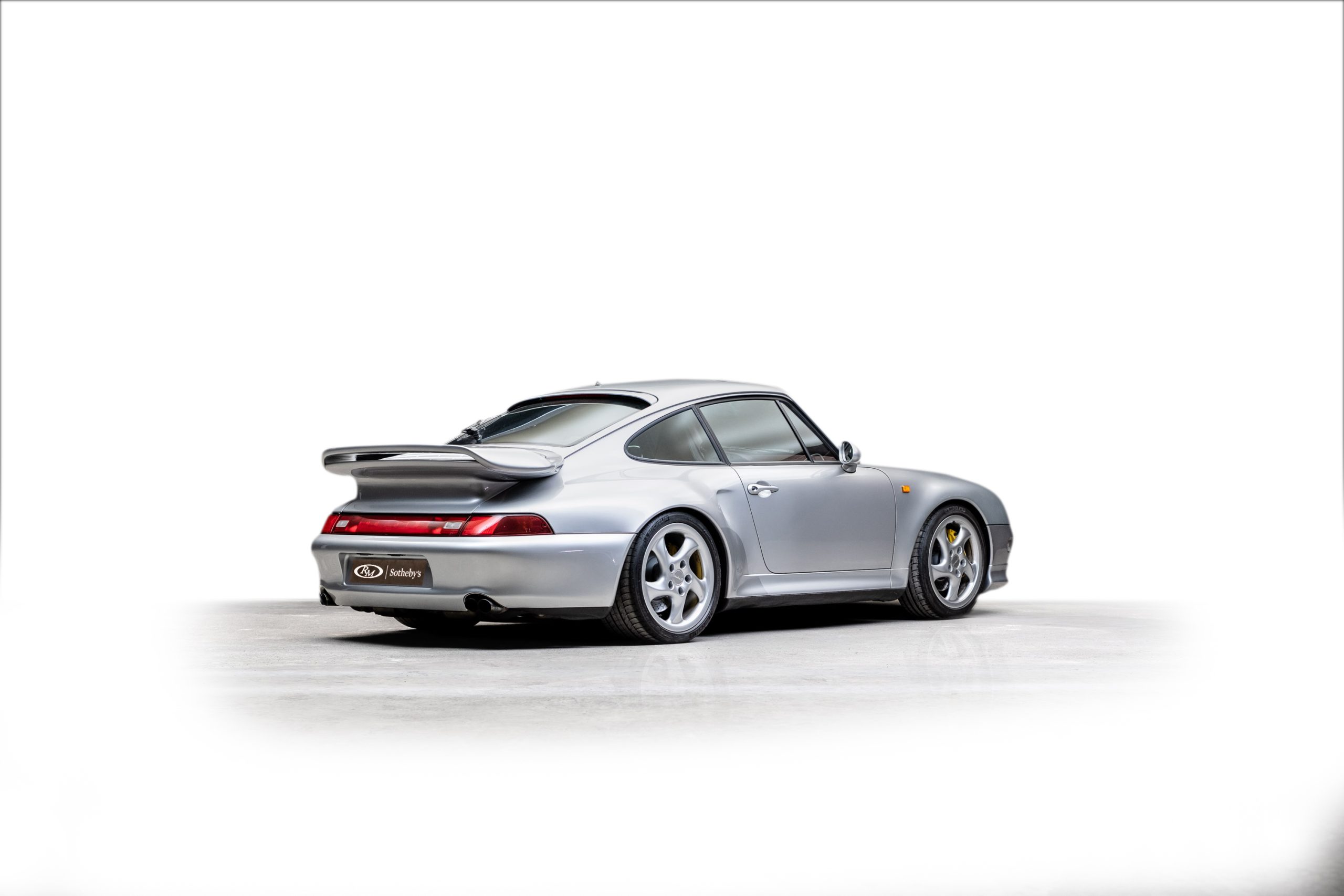 Source: RM Sotheby's