If you want the ultimate version of the air-cooled 911, then you should get this 1996 Porsche 911 GT2 currently up for sale on Merit Partners.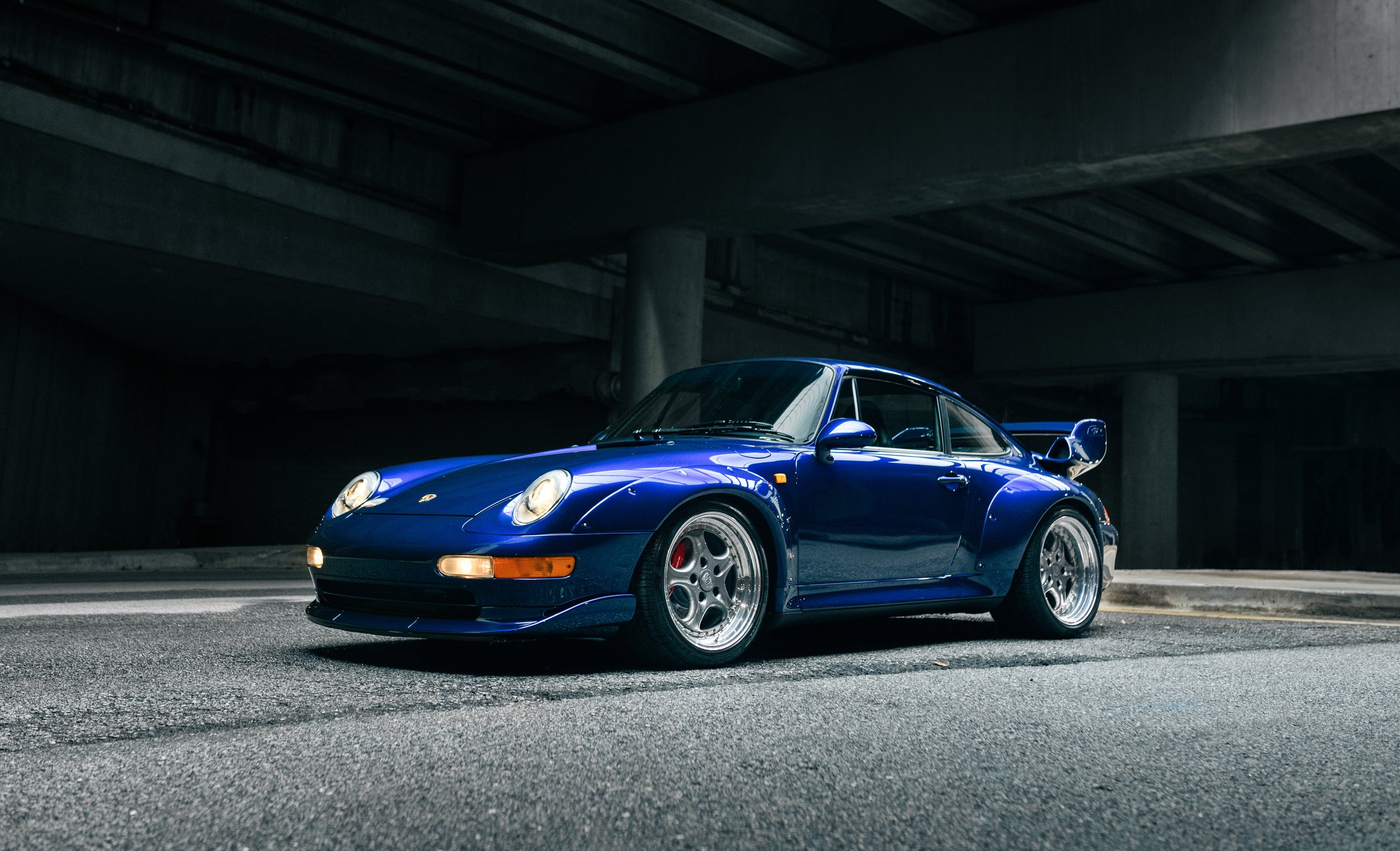 The 993 Porsche 911 GT2 (or GT as it was initially called) was built in order to meet homologation requirements for the GT2 class racing which had banned all-wheel-drive vehicles by the mid 1990's. As a two-wheel drive vehicle, the GT2 had significant weight savings as compared to the standard 993 Turbo from Porsche, making it instantly competitive in racing. The engine was a re-worked 3.6-liter turbocharged unit from the Turbo model, but it was enhanced to produce 424 hp. It was paired exclusively with a 6-speed manual with racing gears.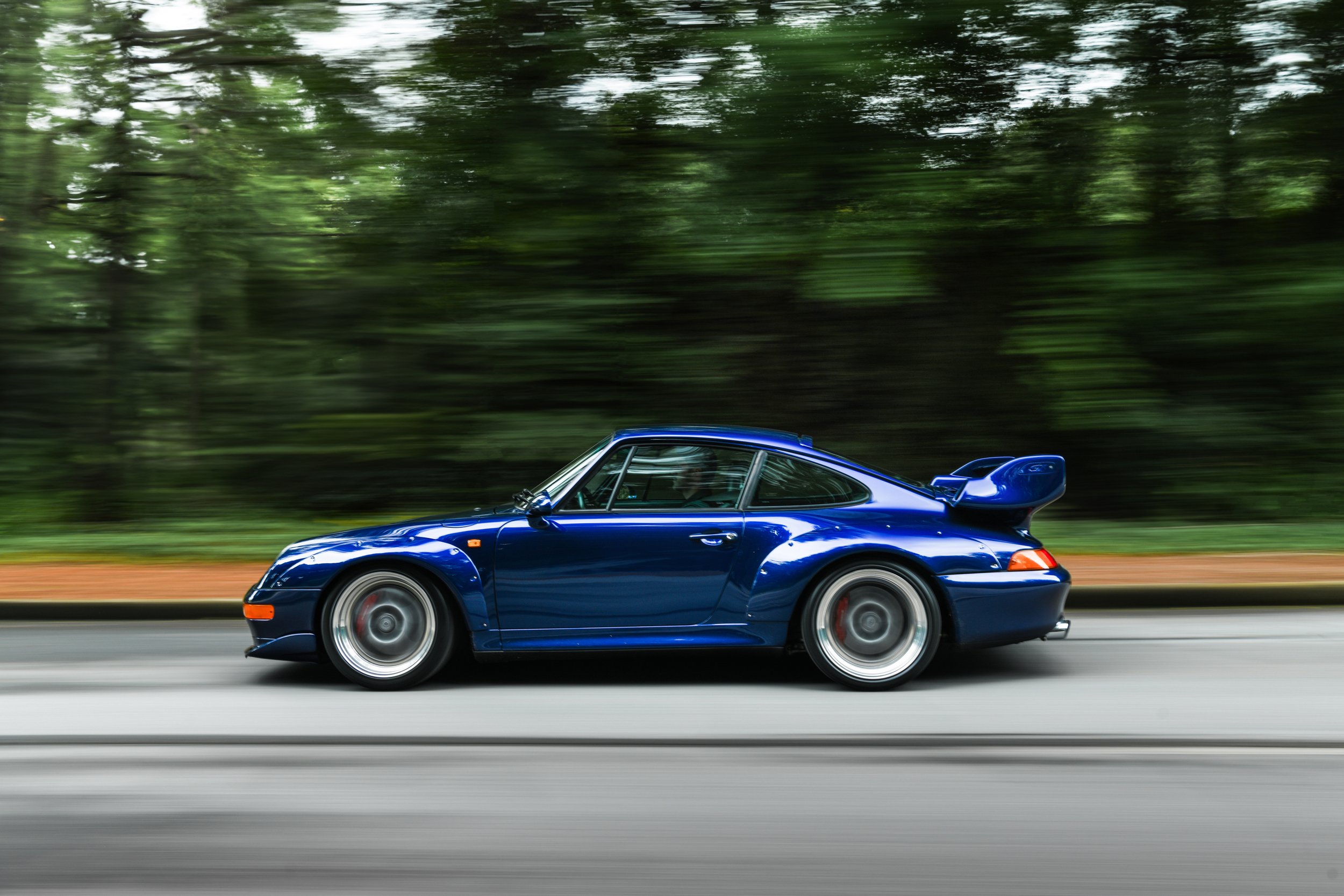 The GT2 features aluminum doors and a front trunk lid in its bodywork, alongside an aggressive aero package including a front air splitter with upturned canards and a substantial bi-plane rear-deck-mounted wing with air ducts for intercoolers. Special 18-inch-diameter multi-piece "Speedline for Porsche" alloy wheels filled the bolt-on fiberglass wheel arches.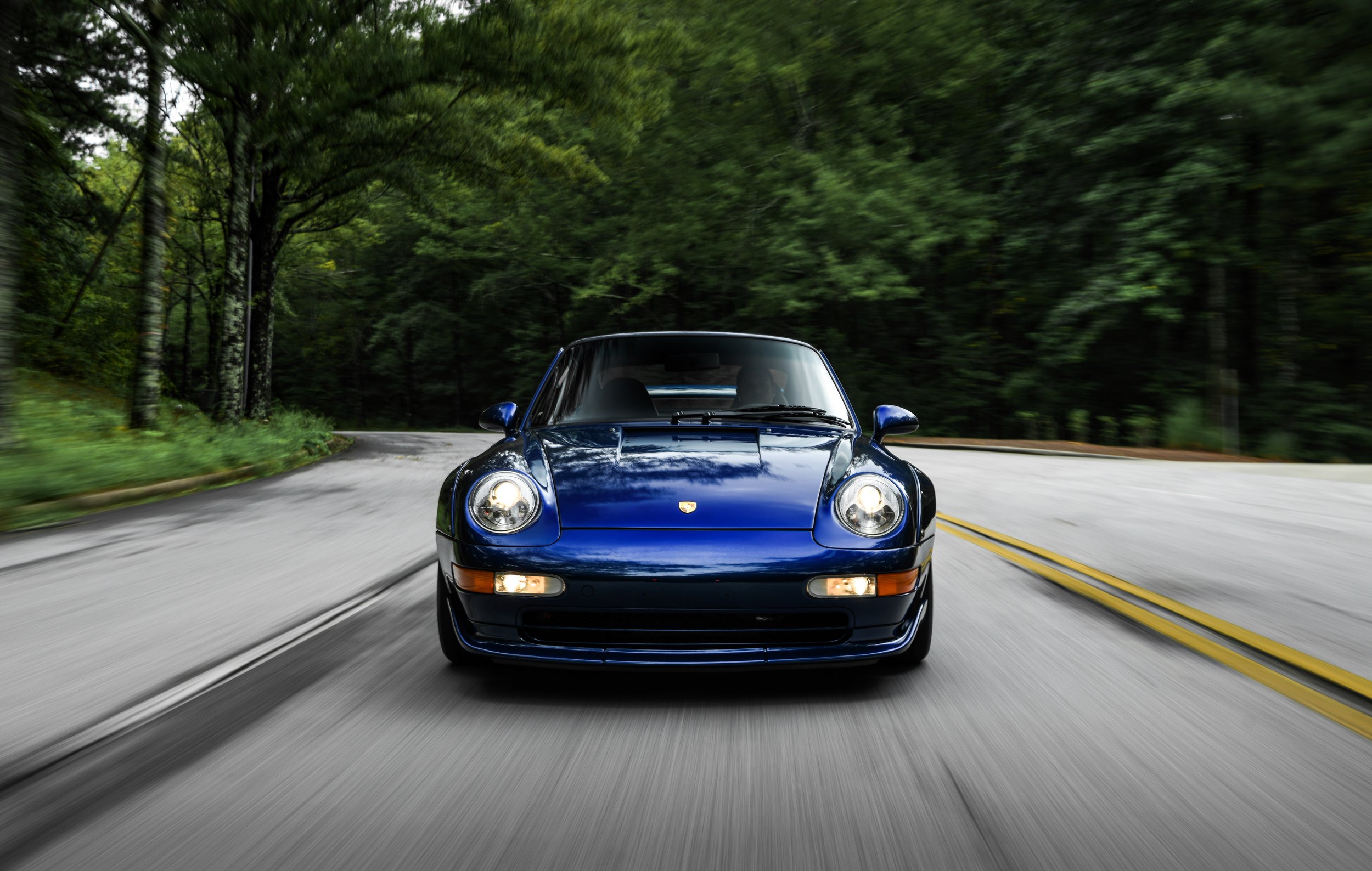 The result was breathtaking performance, with a 0–60 mph sprint in under four seconds and a top speed of nearly 190 mph. The GT2 featured power-assisted four-wheel carbon-fiber/ceramic disc brakes capable of bringing the car to a stop without fading. These cars were meticulously prepared by Roland Kussmaul's Race-Sports Department and initially referred to as 911 GT, while the track versions bore the GT2 designation. After 1997, both versions were labeled GT2.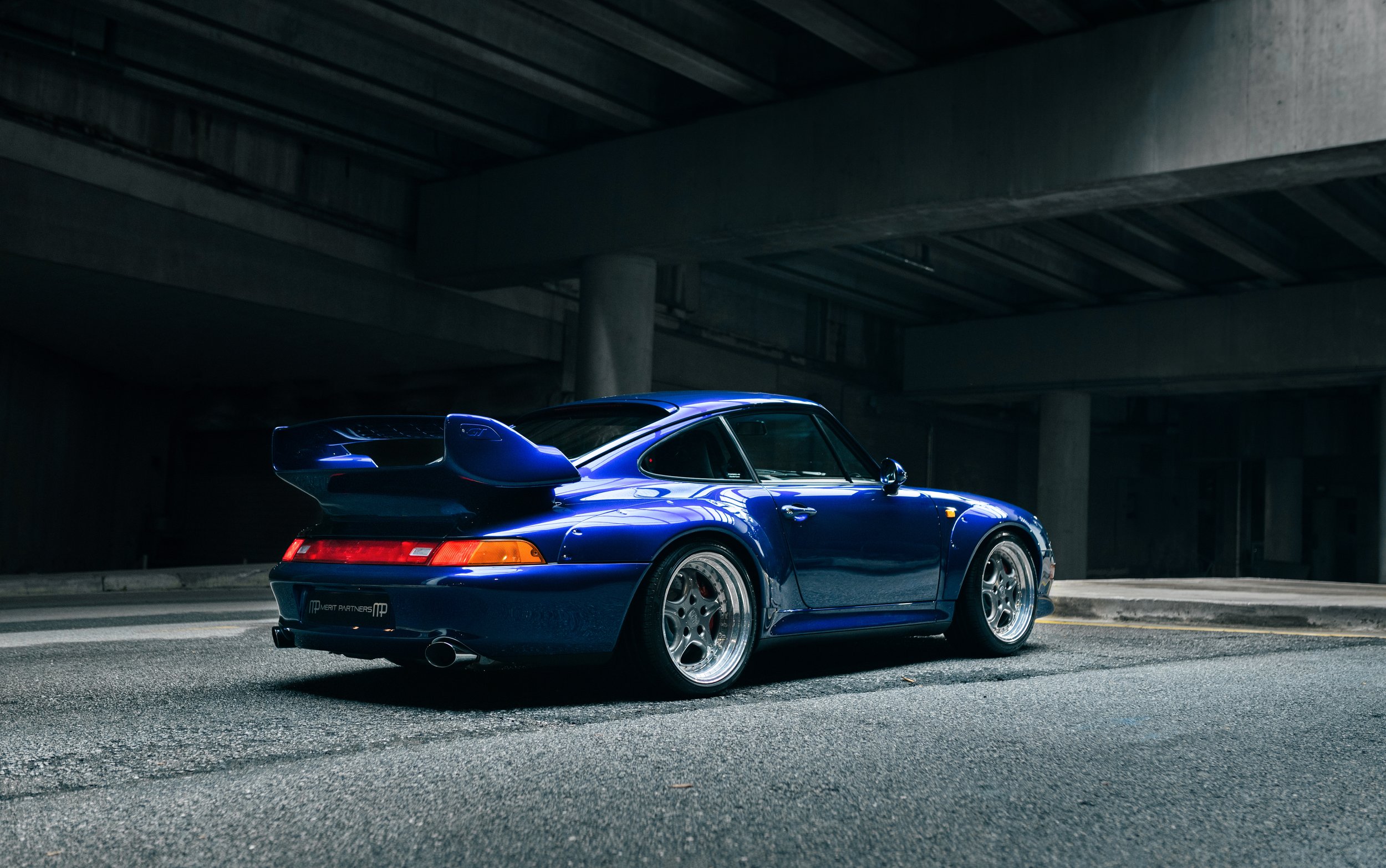 Only 194 units were produced, with 148 of them being left-hand drive, making this particular example one of the rarest 911 variants ever. What makes this GT2 even more special is that it is the only one finished in Paint-to-Sample Iris Blue Metallic.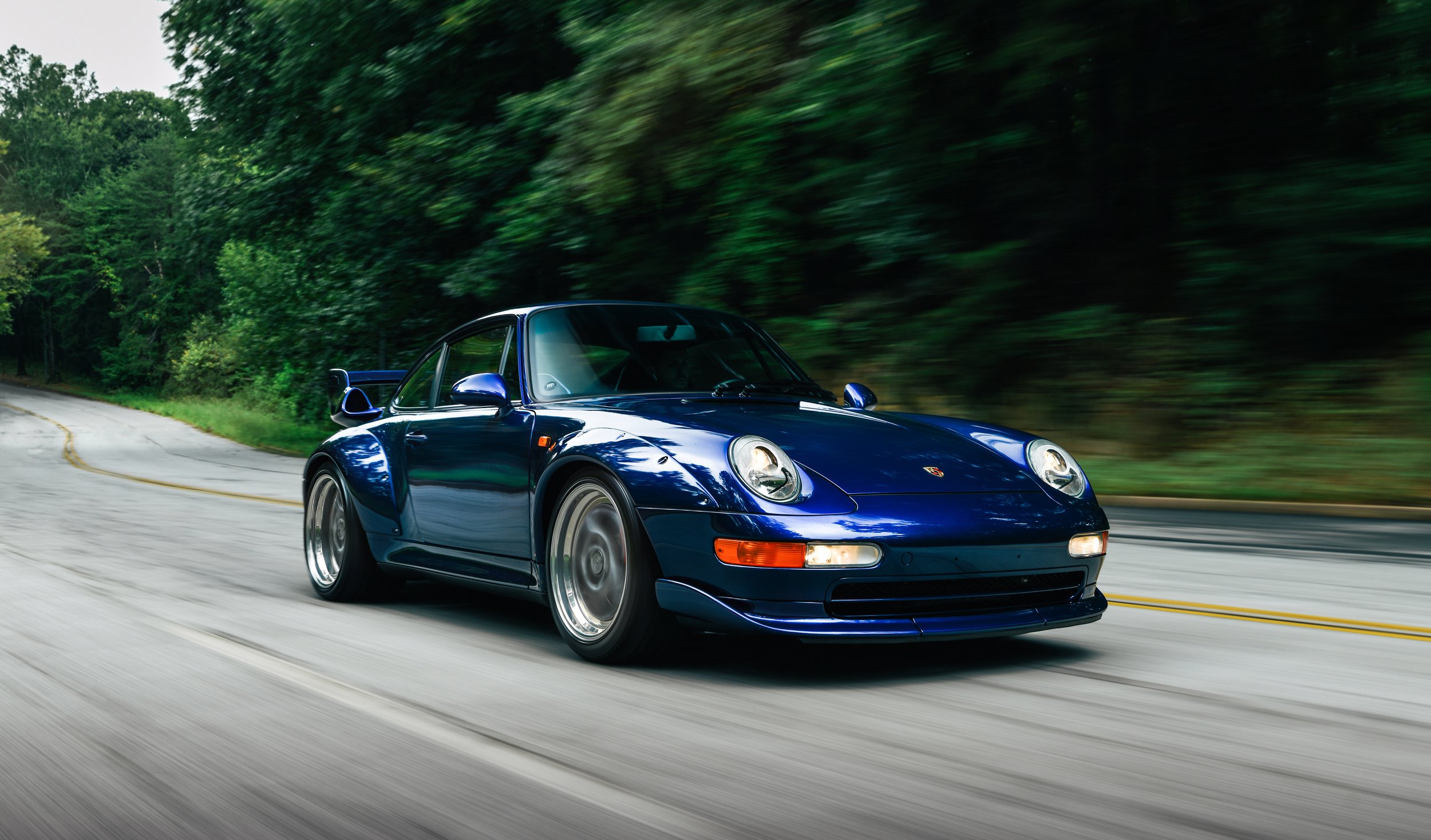 Originally delivered to Philippe Aunay, a renowned collector in France, the car remained in his possession until 2016. In 2016, it was acquired by prominent racing driver Adrian Sutil, a distinguished modern car collector based in Monaco. After several years of ownership, Sutil sold the car to UK dealership DK Engineering in late 2022. During a thorough inspection, the exterior exhibited minor signs of corrosion around the windscreen, a known weak point in the 993 series, as well as the expected stone chips in sensitive areas, including the prominent rear fenders. Consequently, DK Engineering enlisted the services of acclaimed painters at Webster & Lancaster Limited to carry out a bare-metal repaint of the entire vehicle. Subsequent to the repaint, which is meticulously documented, the car underwent full car Paint Protection Film (PPF) application at Elite Detailer in London. Today, the car boasts 27,191 miles (43,760 km) and remains in impeccable condition.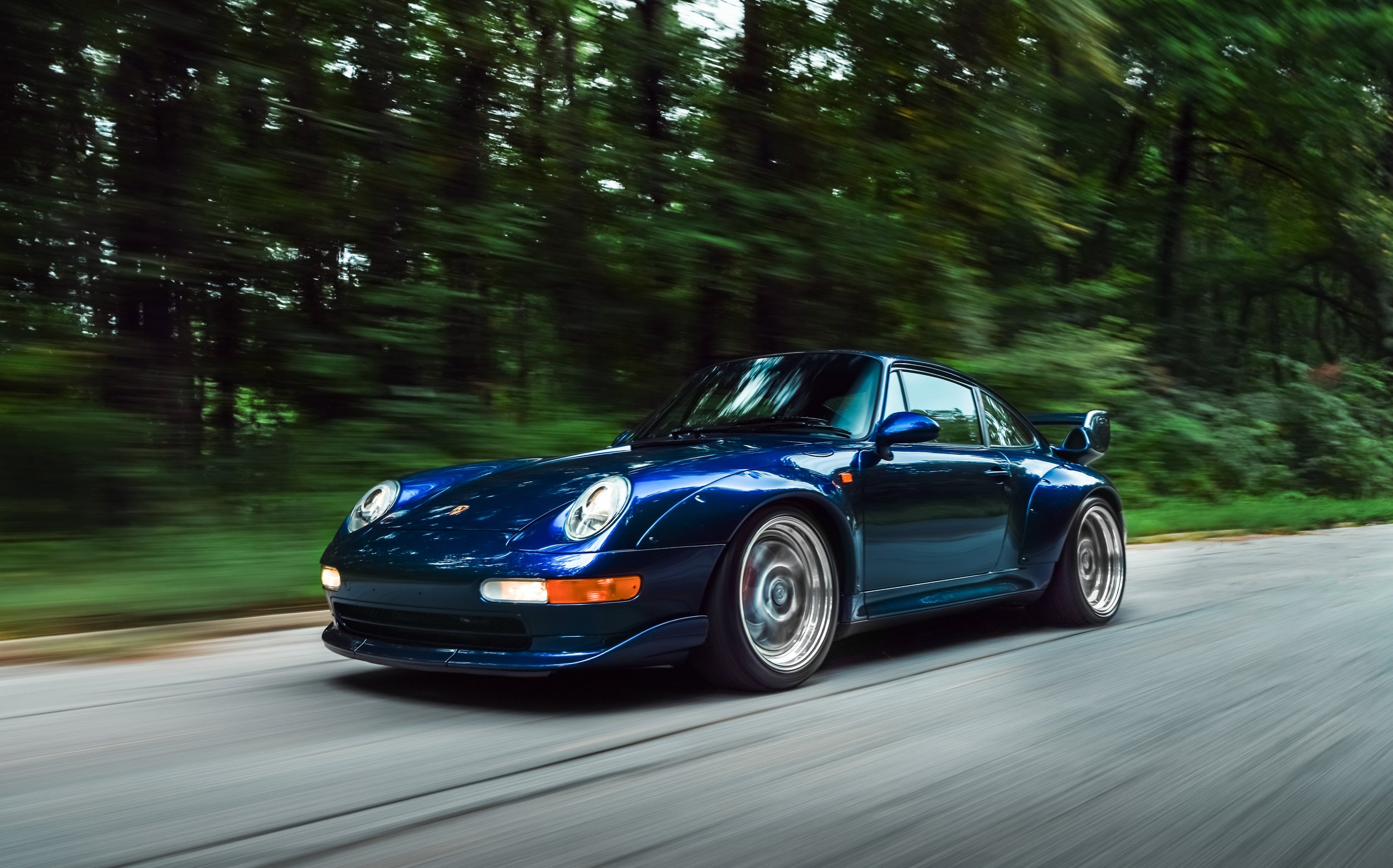 This GT2 offers a rare opportunity to acquire a blue-chip example of a 1990s icon. We firmly believe that the market for 1990s supercars will continue to surge, with this car leading as one of the foremost GT2 examples. Head over to Merit Partners to know more about this 1996 Porsche 911 GT2.
Source: Merit Partners