Live now on DK Engineering is a one-of-one example of a 1996 Porsche 911 (993) GT2 finished in paint to sample Iris Blue Metallic.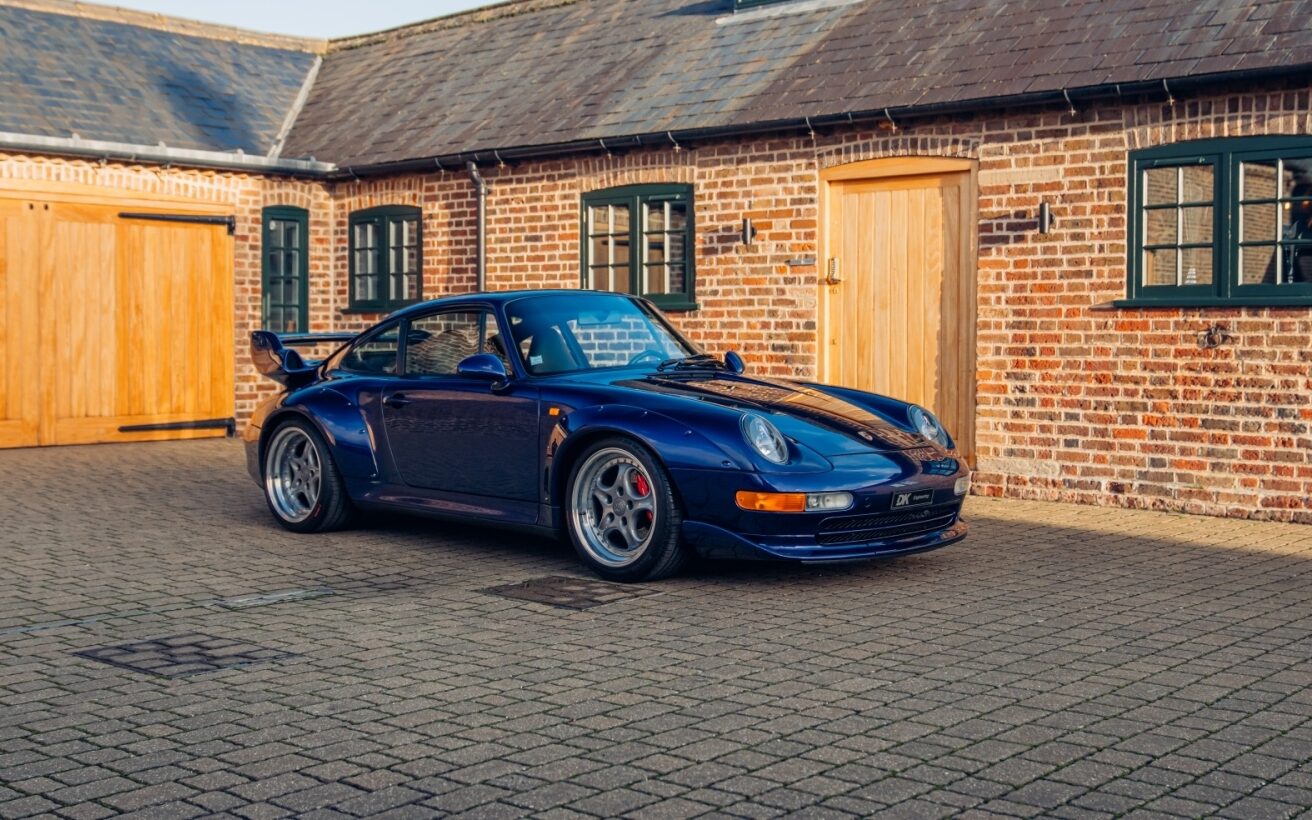 The 993 Porsche 911 GT2 (or GT as it was initially called) was built in order to meet homologation requirements for the GT2 class racing which had banned all-wheel-drive vehicles by the mid 1990's. As a two-wheel drive vehicle, the GT2 had significant weight savings as compared to the standard 993 Turbo from Porsche, making it instantly competitive in racing. The engine was a re-worked 3.6-liter turbocharged unit from the Turbo model, but it was enhanced to produce 424 hp. It was paired exclusively with a 6-speed manual with racing gears. Sold with these specs for 1995 and 1996, the 911 GT2 received an update for the 1998 model year, with output jumping to 450 bhp and 432 pound-feet of twist.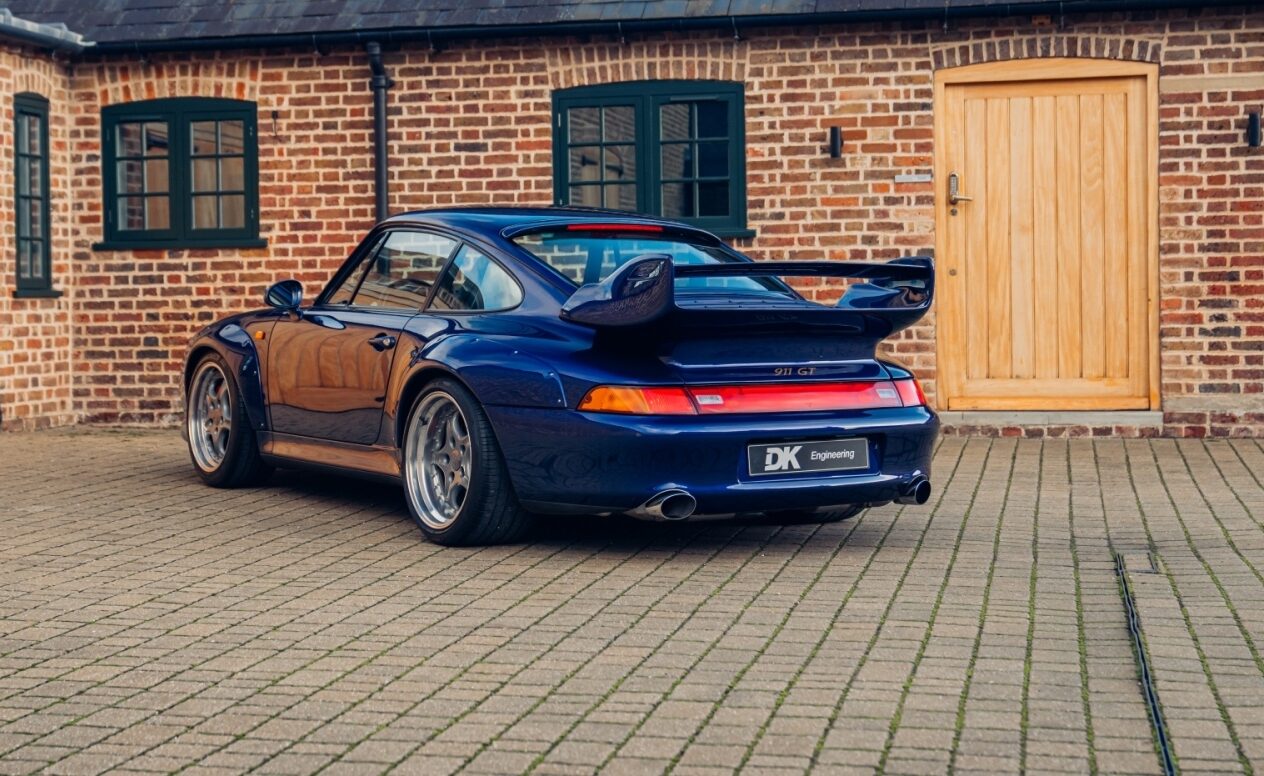 The 993 GT2's original 3.6 L (220 cu in) engine generated a maximum power output of 316 kW (430 PS; 424 hp). The 993 GT2 features removable and replaceable bolt-on flares in order to fit wider wheels for racing and for quick replacement in the event of any race-related damage. According to RM Sotheby's, between 1995 and 1998, Porsche would produce 194 GT2's; 161 of those were for street use (Base Model), 33 were designated as Club Sport versions, and approximately 80 were built strictly for competition as a standard Racing variant and an Evo Variant as well. Because of their limited production and racing heritage, the 993 GT2 is highly sought after by collectors today.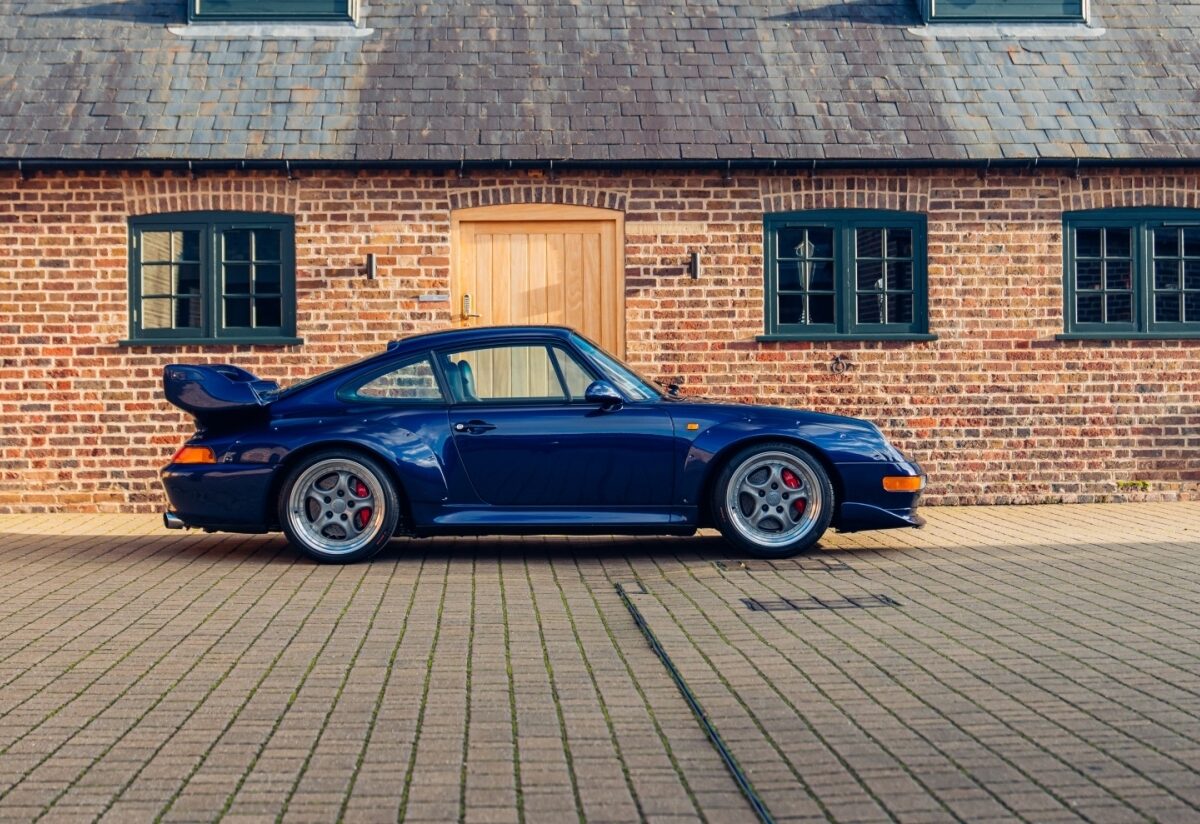 As mentioned above, our example here is the only 993 GT2 that came out of the factory with the unique Iris Blue Metallic finish, making it incredible rare and highly desirable. The car was owned by Phillipe Aunay who was the co-founder of  Porsche Centre Rouen and president of the Porsche Club of France for around 25 years until his death in 2004. The car stayed with the family until 2016 before it was sold to three Porsche specialists in Europe.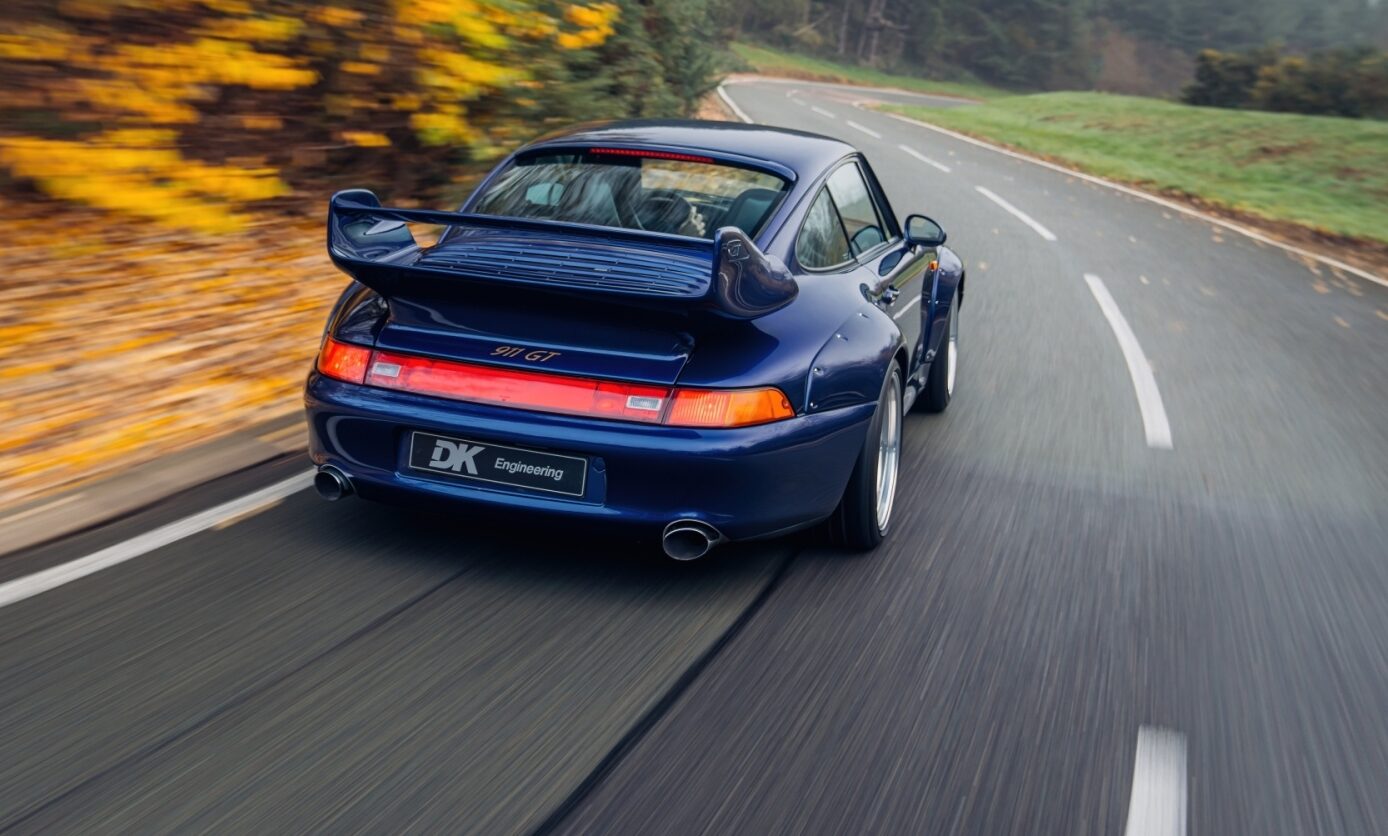 This 1 of 1 993 GT2 is currently offered for sale and is presented in excellent and original condition all throughout. If you wish to know more about this car, you should check out its official listing on DK Engineering.
Photo Source: DK Engineering