In 1994, the standard Porsche Turbo 3.6 was the fastest production car available in the United States. The Turbo S option-code 36S further enhanced this formidable sports car. Notably, the Turbo S cars were equipped with the M64/50S high-performance engine, derived from the 1993 IMSA 3.6 engine built by ANDIAL for Brumos Racing. With a factory-rated 380 horsepower, achieved through various engine modifications, the Turbo S delivered exceptional acceleration. It achieved 0-60 MPH in under 4 seconds and completed the quarter-mile in just 12 seconds.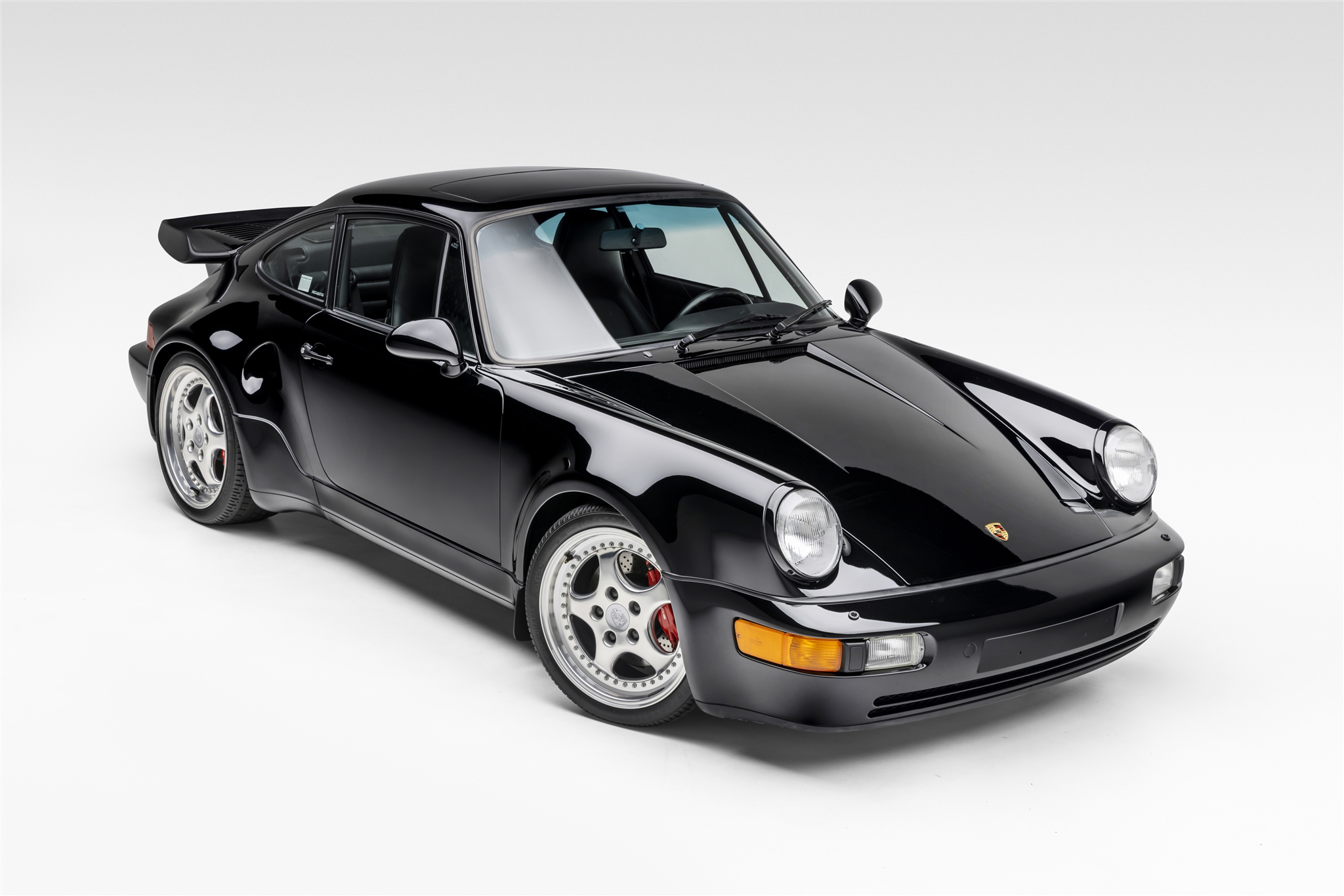 With fewer than 100 Turbo S models produced and even fewer reaching North America, 39 of the Turbo S Porsches made for this region were Flatnose models. However, Porsche North America and Porsche Canada requested some Turbo S models without the Flatnose, resulting in the creation of 17 such cars. All 17 were equipped with an array of Porsche Exclusive features, including a different front splitter, the iconic whale tail rear wing, 959-style rear fender vents, and special 18-inch three-piece wheels, collectively giving the Turbo S 3.6 the moniker "Package."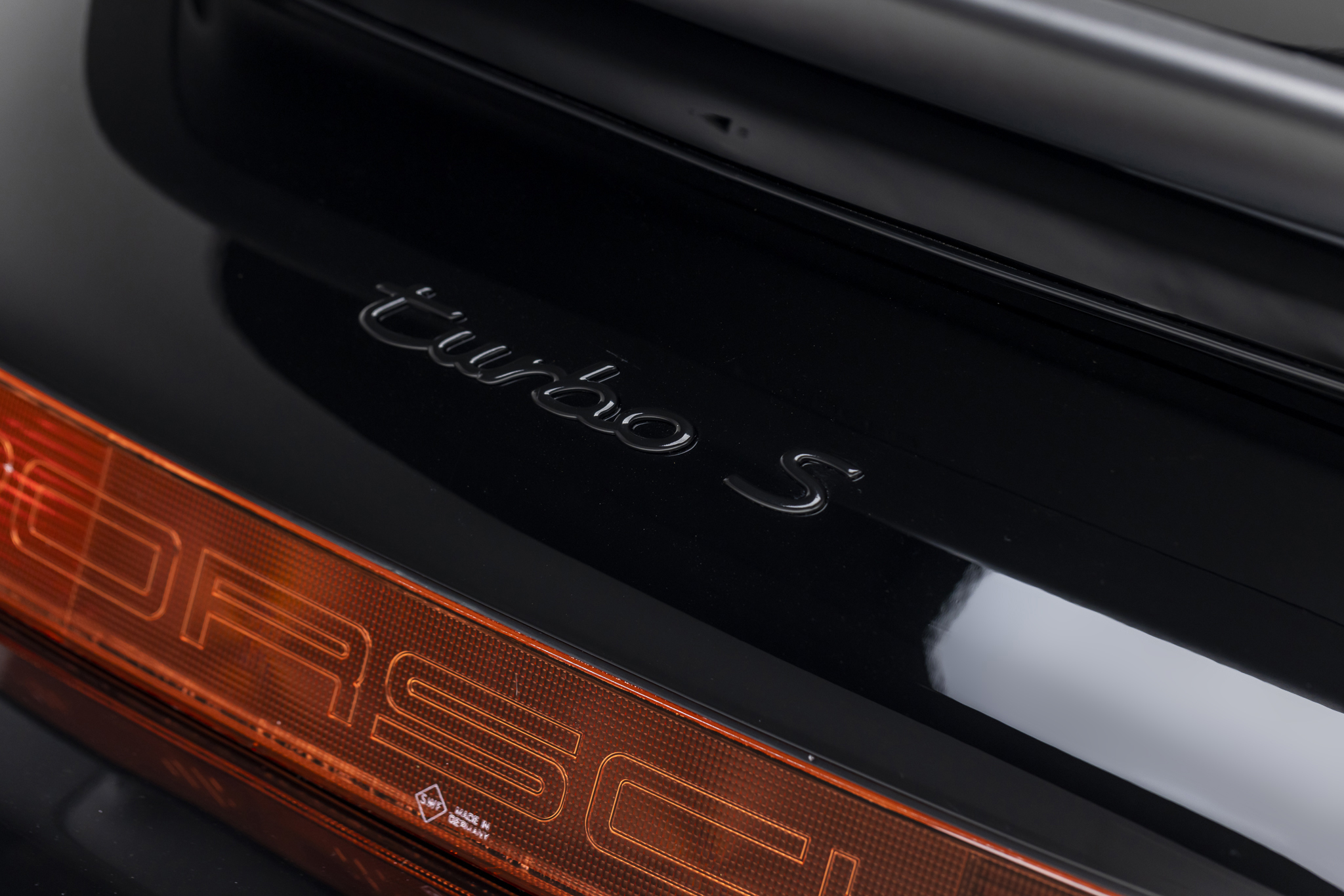 Now, one of these rare Turbo S models is scheduled for auction by RM Sotheby's on November 17, presenting an exceptional opportunity for enthusiasts to acquire one of the rarest air-cooled Porsche models ever built.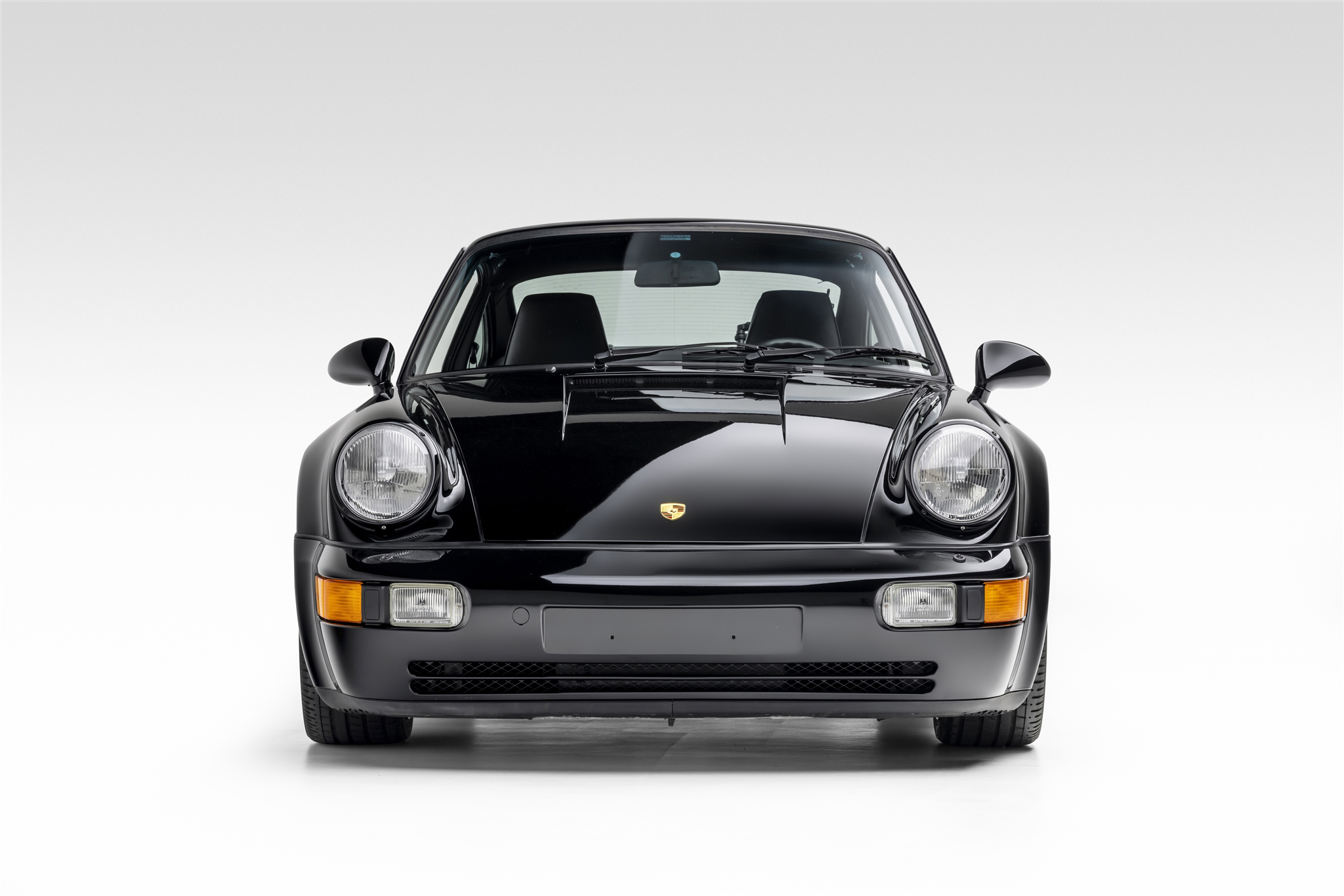 According to RM Sotheby's, the example offered here was manufactured in December 1993, leaving Zuffenhausen adorned in the coveted triple-black livery (A1) with an all-black exterior finish over a full-leather black interior. It is one of only eight "Package" cars specified entirely in black and was equipped with appointments from the Porsche Exclusive factory customization program. These upgrades included heated sport seats with electrical height adjustment, natural leather (X99), an electric sliding sunroof, a remote six-disc CD changer, a Dark Rootwood shift knob, Turbo S rear fender vents, 18-inch polished wheels, and the coveted X88 Turbo S Increased Horsepower package. The car's original window sticker indicates that these options added over $17,000 to the retail price, totaling $119,837.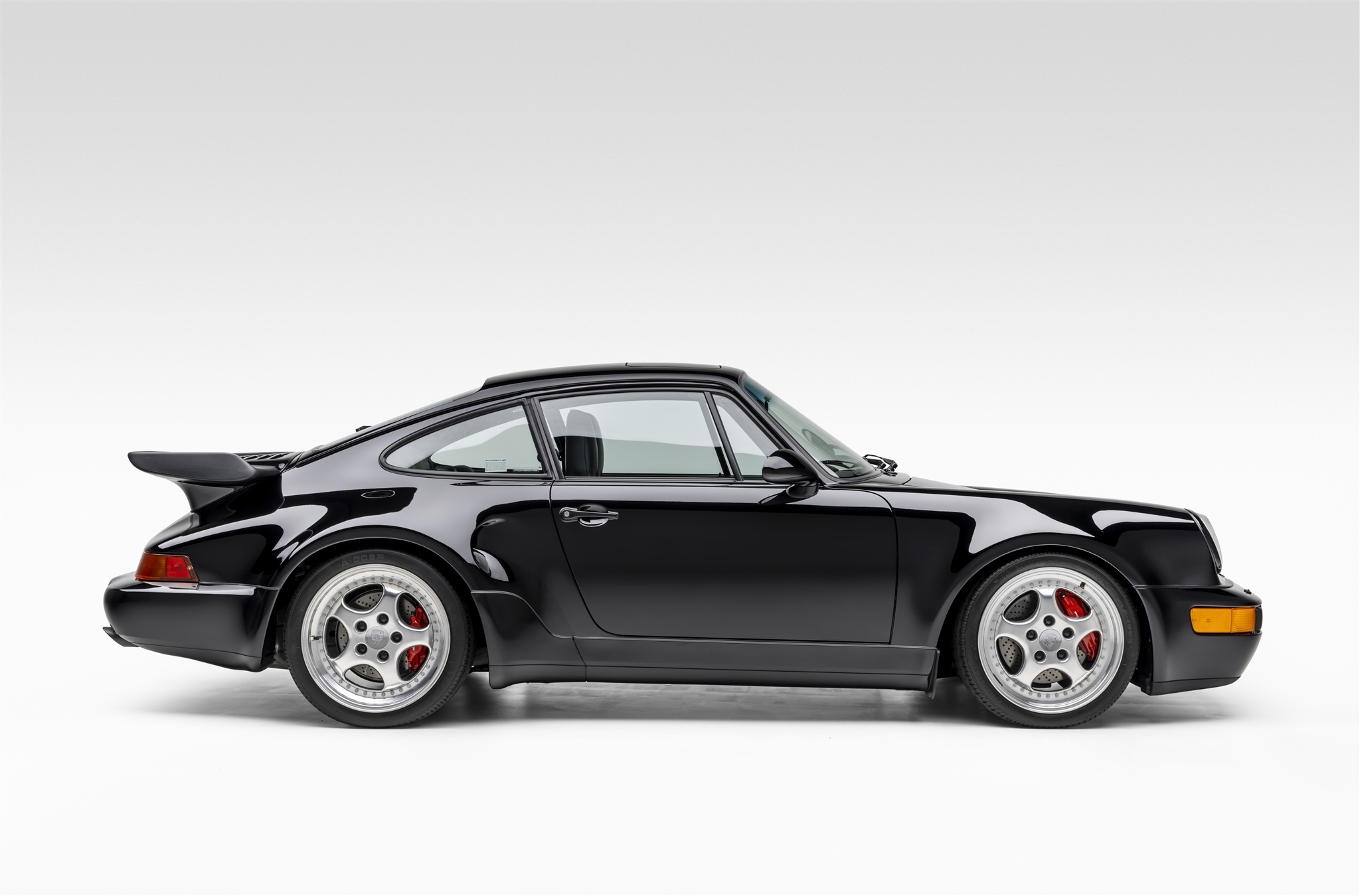 The car's original warranty and service book reveal that, after arriving in the United States, it was sold to its first owner on February 12, 1994, through Isringhausen Imports of Springfield, Illinois. Leading a pampered existence, the car amassed just 5,619 miles by the time it was cataloged for this sale. It is now offered with a copy of its original window sticker, warranty and service book, an assortment of owner's manuals, tools, and a Porsche air compressor.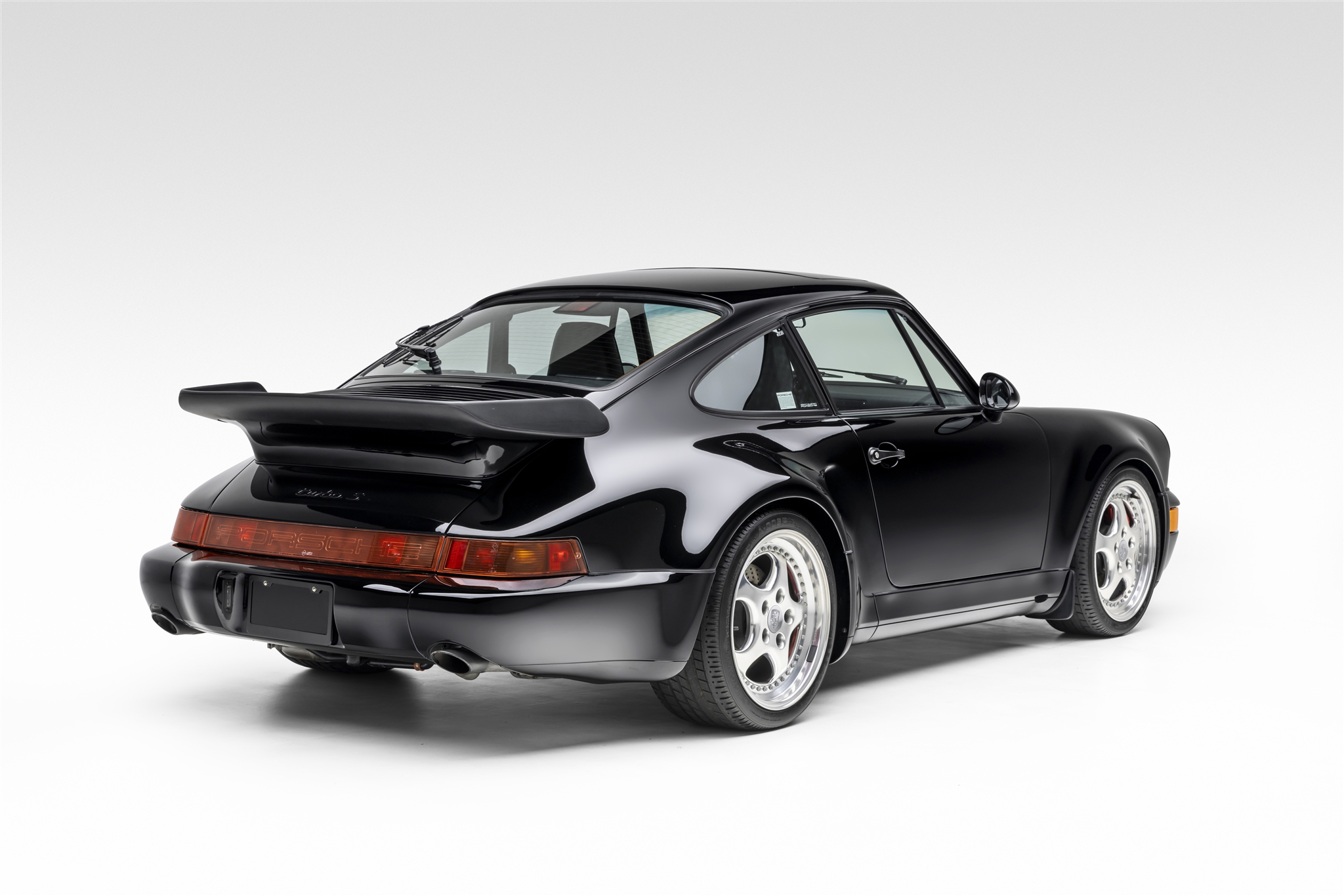 The Turbo S 3.6 'Package' is an extremely rare and sought-after Porsche, with only 17 units produced exclusively for North America. It is considered one of the most desirable models in the Porsche lineup, making it an essential addition to any serious Porsche collection.
Source: RM Sotheby's