The Porsche 959 not only remains one of the most interesting supercars ever built, but it also fits the definition of cars that moved the game so far forward that everybody stood up and took notice.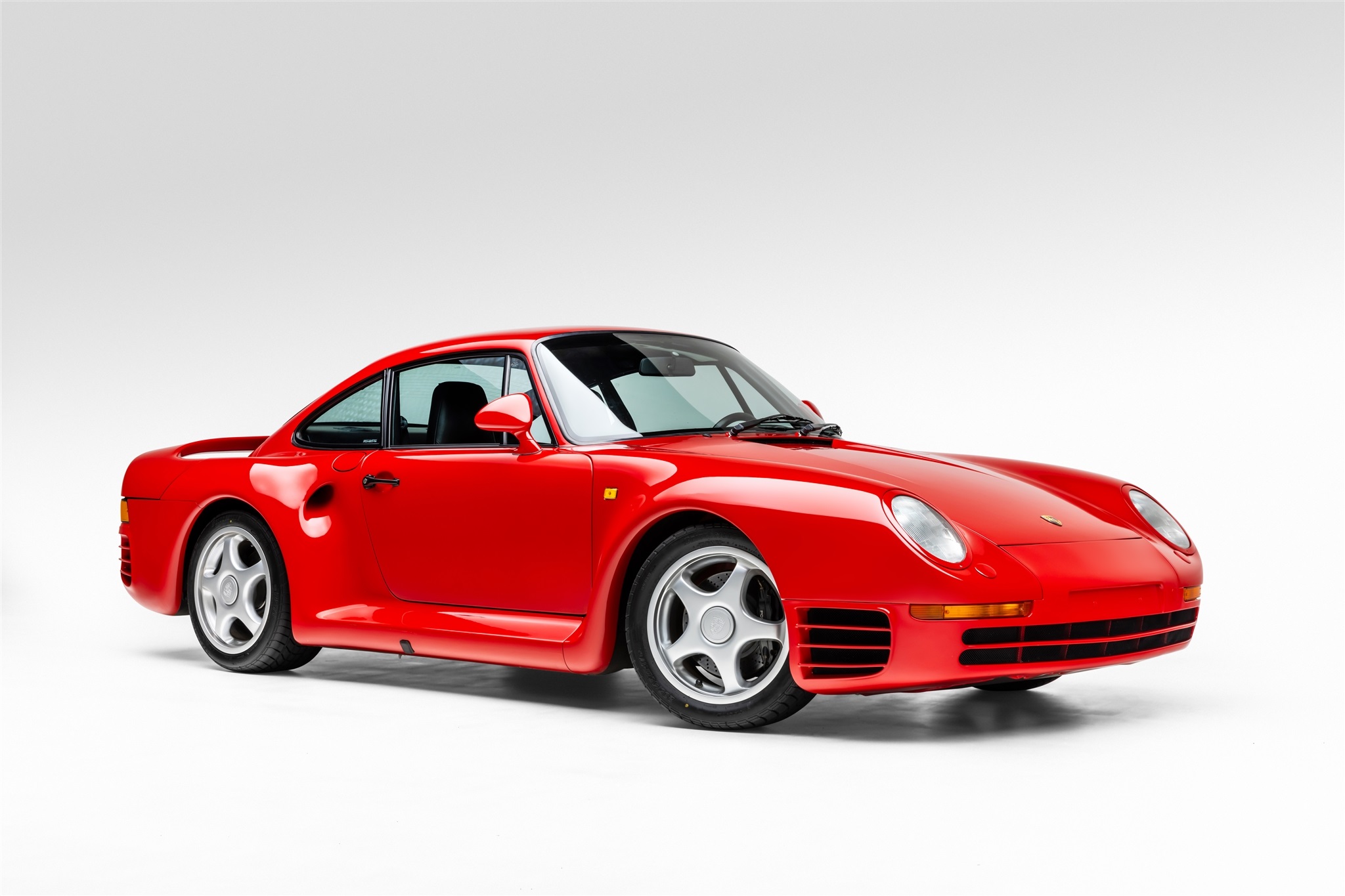 In 1981, the development of the Porsche 959 commenced under the guidance of Porsche's chief engineer, Helmuth Bott. This project received the green light thanks to the support of the newly appointed Managing Director, Peter Schutz. Their aim was to create a contender for the Group B World Rally Championship, based on the iconic 911 platform.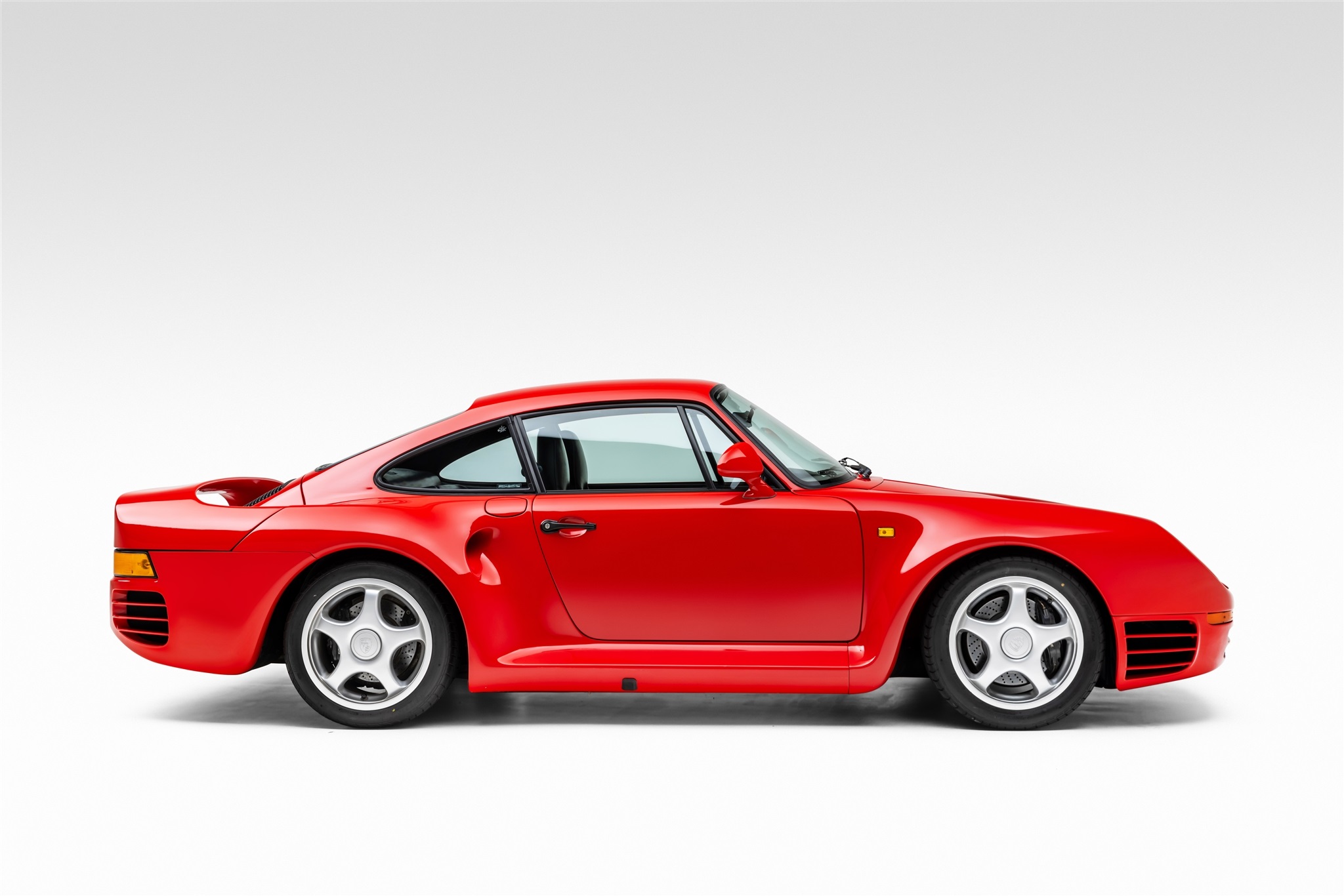 The world got its first glimpse of the Group B prototype at the 1983 Frankfurt Motor Show, followed by the introduction of the road-ready prototype in Frankfurt two years later. However, the demise of Group B racing put a halt to the 959's homologation for that class. Nevertheless, in a remarkable turn of events, the 959 managed to claim the first, second, and sixth positions in the 1986 Paris-Dakar rally. The first batch of road-legal 959s was delivered to eager customers in 1987, and official production concluded after the 1988 model year.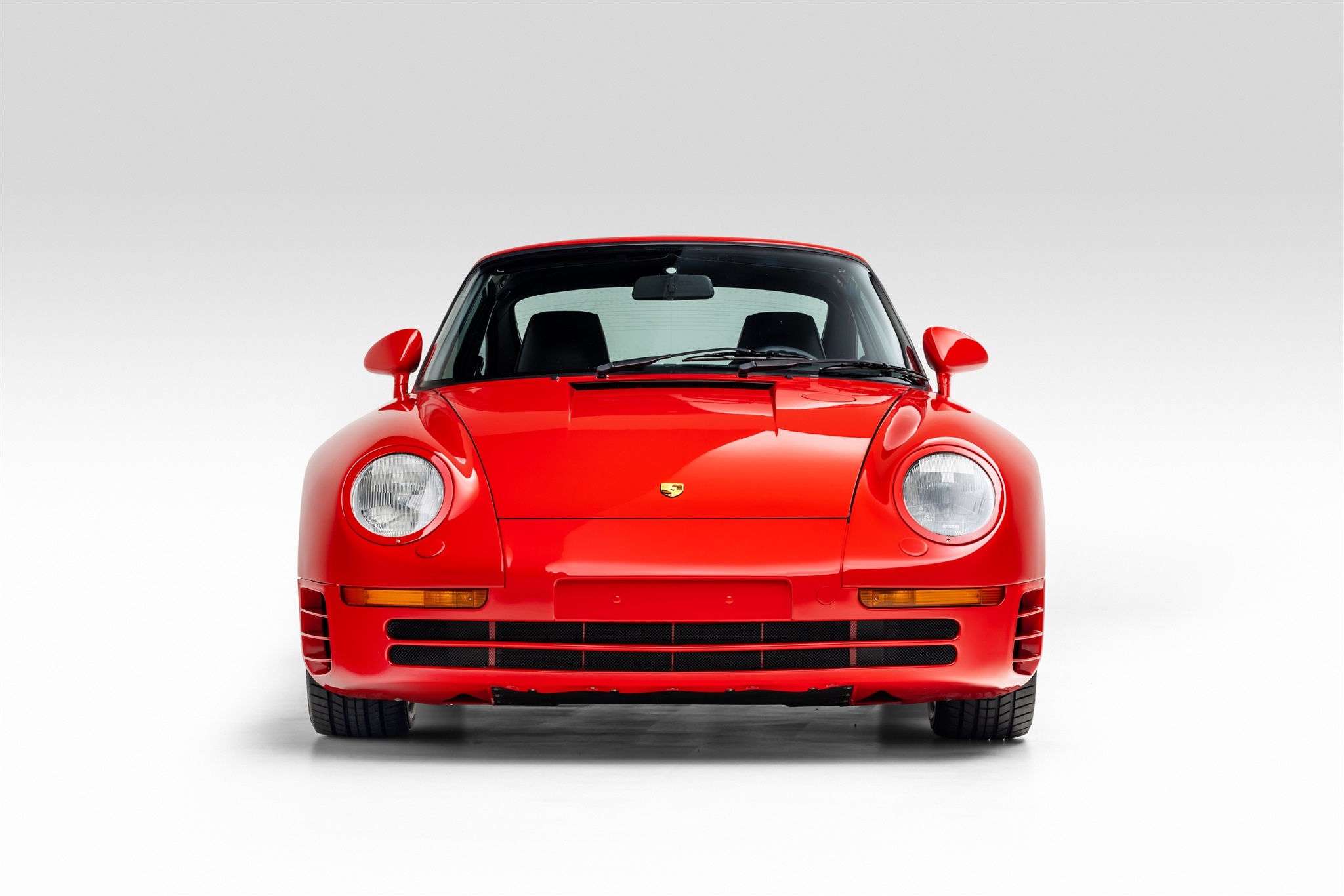 The assembly of the 959 took place at Karosserie Baur in Stuttgart, Germany. Its construction featured a steel shell complemented by fiberglass-reinforced Kevlar body panels, Nomex floors, a polyurethane nose section, and aluminum components for the front trunk lid and doors. These design elements were carefully chosen to minimize aerodynamic lift. The 959's distinctive appearance included flared fenders, concealed headlights, a prominent rear wing resembling a basket handle, and intake vents on each side.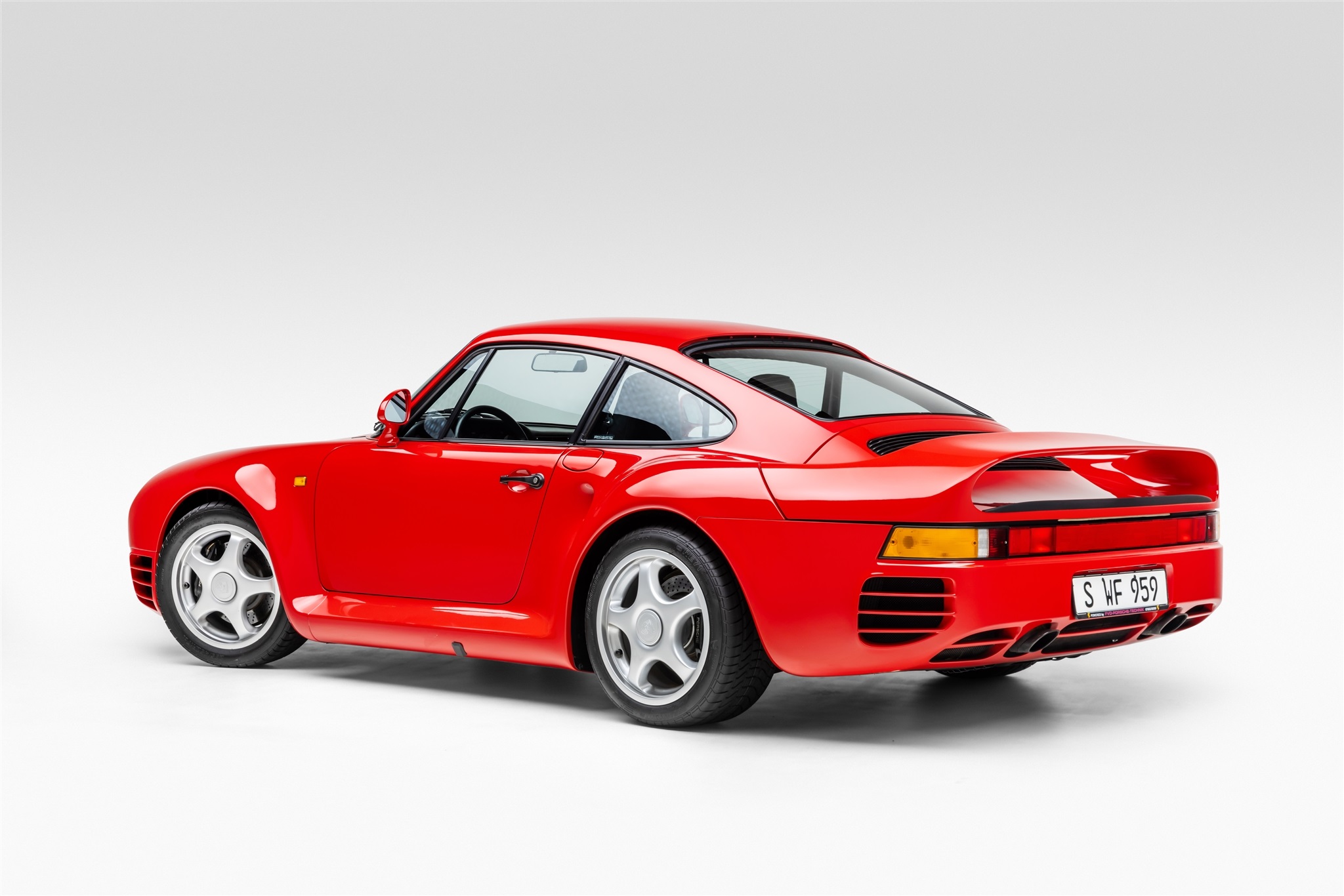 This 1987 Porsche 959, currently available for auction on Bring A Trailer, is one of only 292 units produced between 1986 and 1988. It was originally collected at the factory on June 15, 1988, by its first owner, a resident of Hamburg, Germany. In 1990, the car changed hands to its second German owner, who cherished it for a decade before bringing it to the United States under a "show or display" exemption in 2000. After residing with an owner in Ohio for eight years, it found its way to a California collector, who held onto it until its sale in 2022 to another Californian. The selling dealer acquired it in February 2023.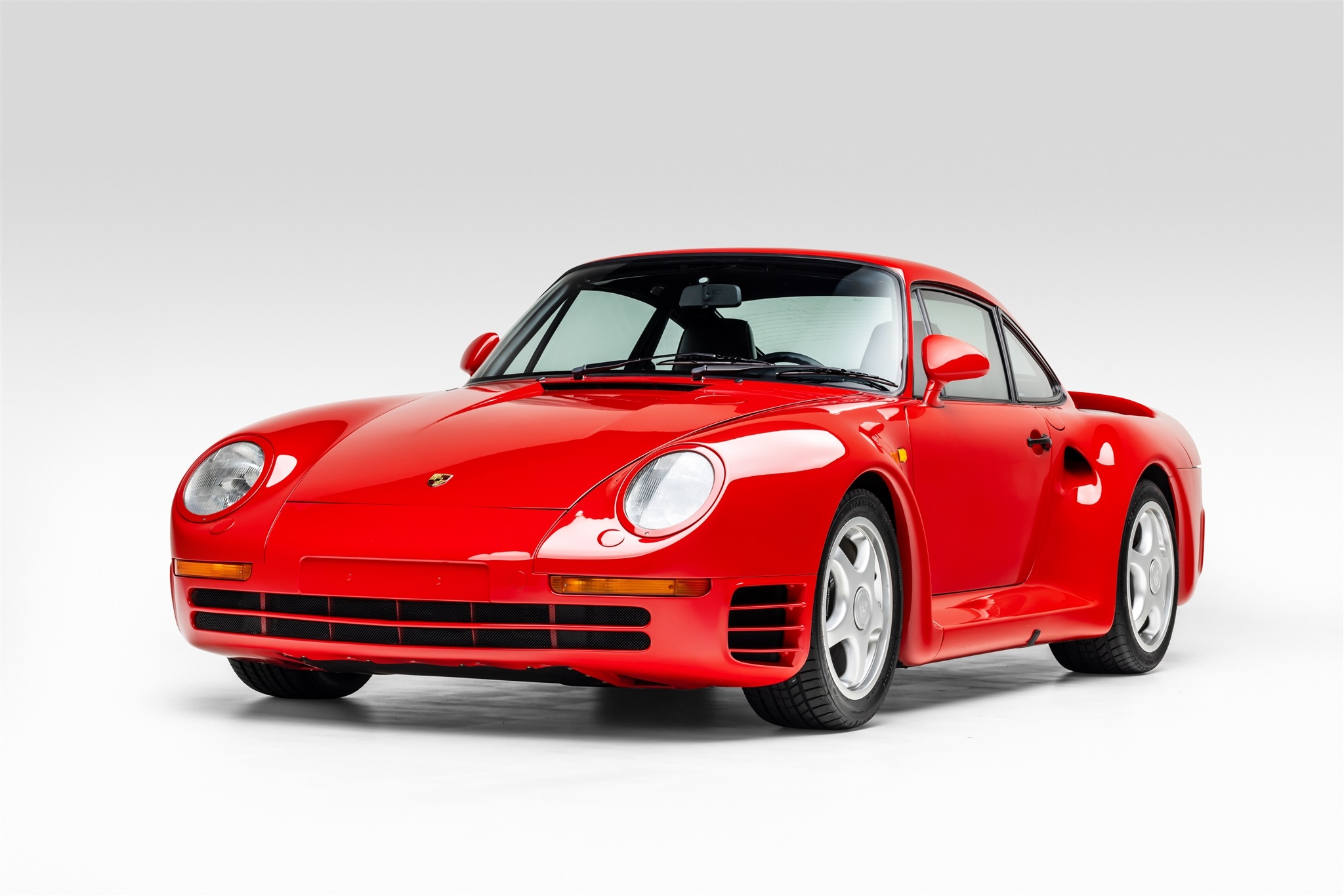 This 959 retains its original Guards Red exterior color, paired with custom black leather upholstery. Powering this masterpiece is a 2,849cc flat-six engine equipped with sequential twin turbochargers, water-cooled cylinder heads, and quad overhead camshafts. The power is transmitted through a six-speed manual gearbox to all four wheels via a Porsche-Steuer Kupplung (PSK) all-wheel-drive system, featuring electronically controlled drive settings. Additional highlights include lightweight, hollow-spoke magnesium alloy wheels, a tire-pressure monitoring system, anti-lock brakes, heated and power-adjustable sport seats, and a Blaupunkt cassette player.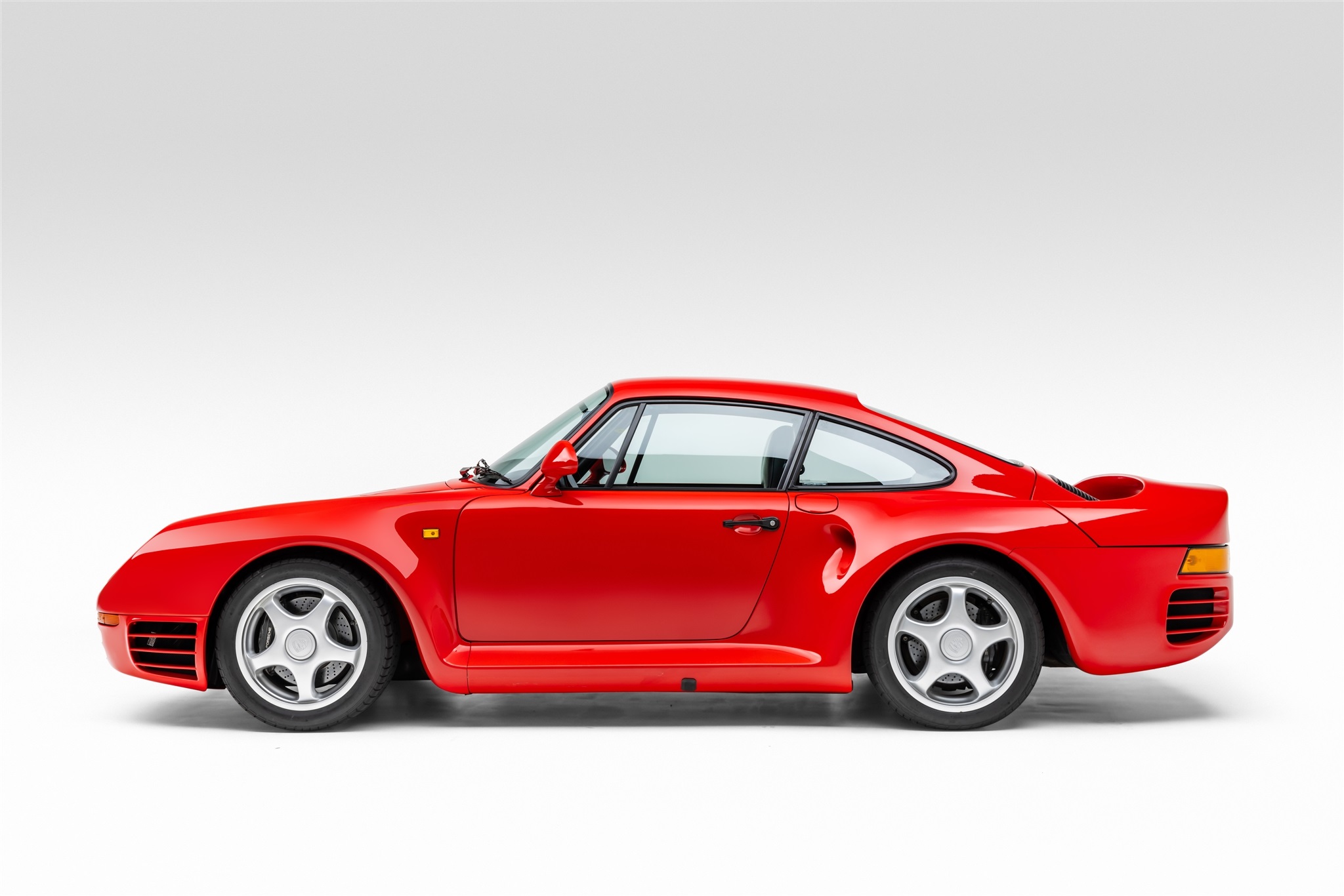 Since the selling dealer's acquisition, the 959 has received notable attention, including the installation of a Canepa 959SC coilover suspension system and repairs to the ABS system. The car comes with a Porsche Certificate of Authenticity, invoices dating back to 2008, a copy of its German fahrzeugbrief (vehicle title), owner's manuals, a tool kit, and a clean Illinois title.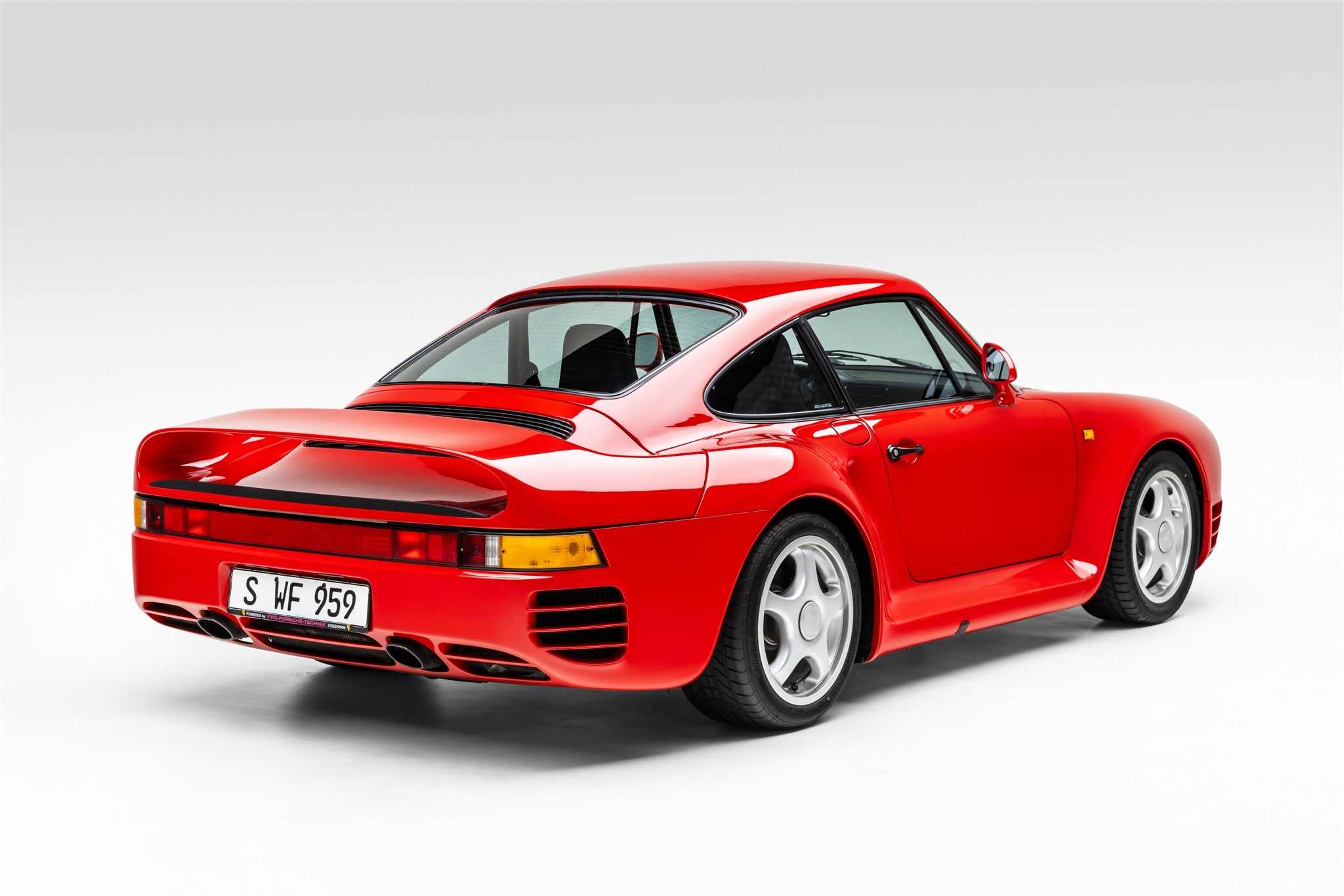 The 959 Komfort stands as an indisputable classic supercar, representing one of Porsche's most coveted models and an iconic symbol of the 1980s. This exceptional example provides a unique chance to own an automotive legend that delivers excitement through its captivating aesthetics as well as its celebrated handling and performance.
Source: Bring A Trailer