Porsche Vision Gran Turismo (2022) Pictures ...
The Porsche Vision Gran Turismo concept is designed for the PlayStation video game, Gran Turismo 7. Porsche, like other automakers, has designed a car specifically for the game. While it may seem like a mid-engined sports car, the Porsche Vision GT is a pure EV. It features no traditional doors. Instead, the upper canopy opens up at the front to access the cockpit. The pure EV uses an 87 kWh battery that would last for 310 miles. The peak power output is a bit under 1,300 hp from an all-wheel-drive setup. The Porsche VGT can accelerate from 0-62mph in a plausible 2.1 seconds and max out at 217mph.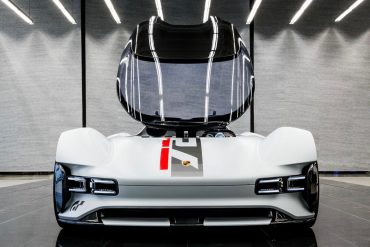 Porsche has finally unveiled its take on an electric hypercar. It's called the Porsche Vision Gran Turismo, but there's a...