It only happens once in a lifetime; your 75th birthday. This June 8th marks Porsche's 75th anniversary so Bring-a-Trailer auction juggernaut decided to give Porsche enthusiasts a special treat; Gruppe P.  A collection of 7 truly impressive Porsches whose auctions collectively end on June 8th, Gruppe P is likely to draw a lot of attention among the "Porsche Cognoscente."
Background
Almost 15,000 Porsches have been auctioned on Bring a Trailer over the last nine years, with several of the most notable arriving here courtesy of BaT members Fiminod and Roadscholars1. Now these two sellers have joined forces with Mr. "Urban Outlaw" Magnus Walker to auction some of their current inventory. This post will preview the first installment of the collection sale (comprising seven cars), while a second grouping including one of Mr. Walker's own cars is slated to go live this summer.
Collection of 7
Porsche 910
One of the stars of Gruppe P is this Porsche 910—a car that makes our hearts beat faster just looking at it (read our brief history of the 910 if you want to know why). This example is chassis 022, which spent several years as a factory works R&D mule. The car sold into private hands in 1971, was then campaigned at Daytona and in SCCA events, and eventually found its way to Vasek Polak, who fitted it with a Type 771 flat-eight. It has been raced in vintage events all over the world since 1982 and now runs a race-prepped 901/02 flat-six, though the removed eight-cylinder engine is included in the sale.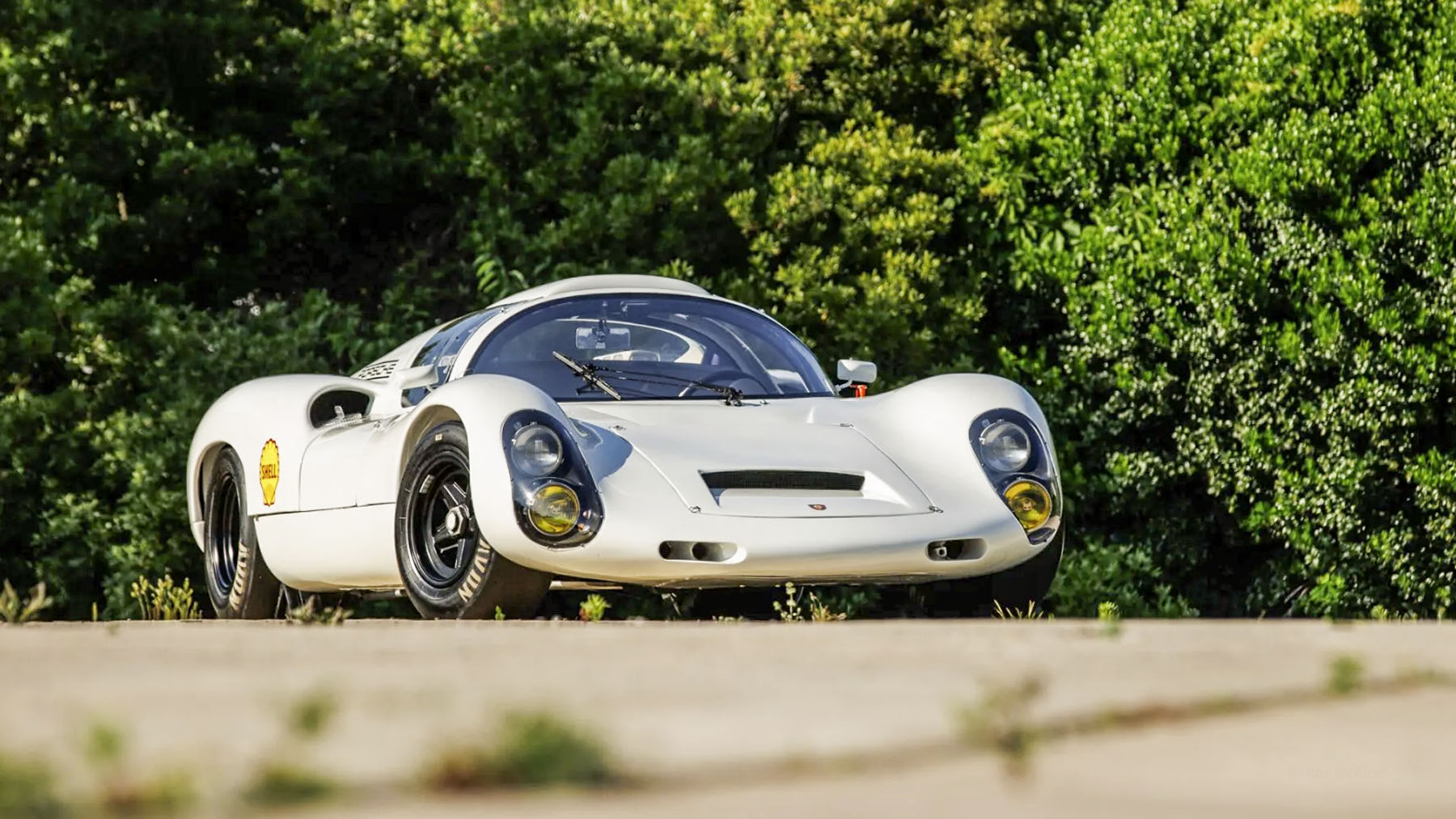 1958 Porsche 356A Emory Special Sunroof Coupe
This coupe was completed by Rod Emory in 2008. The car is the fifth "Emory Special" built and was featured on Jay Leno's Garage in 2014. Those familiar with Emory's work know that this is no mere hot-rod 356—and indeed, a close look reveals details such as a sunroof grafted in from a 356C, enlarged wheel arches, radiused B-pillars, and RSK-style louvered panels behind the doors. The suspension has been dropped 2″ up front and a modified 911 trailing arm setup adapted for the rear. The engine is a 964-derived "Polo" flat-four with twin-spark heads, and was overhauled by Tuthill Porsche in the UK in 2022.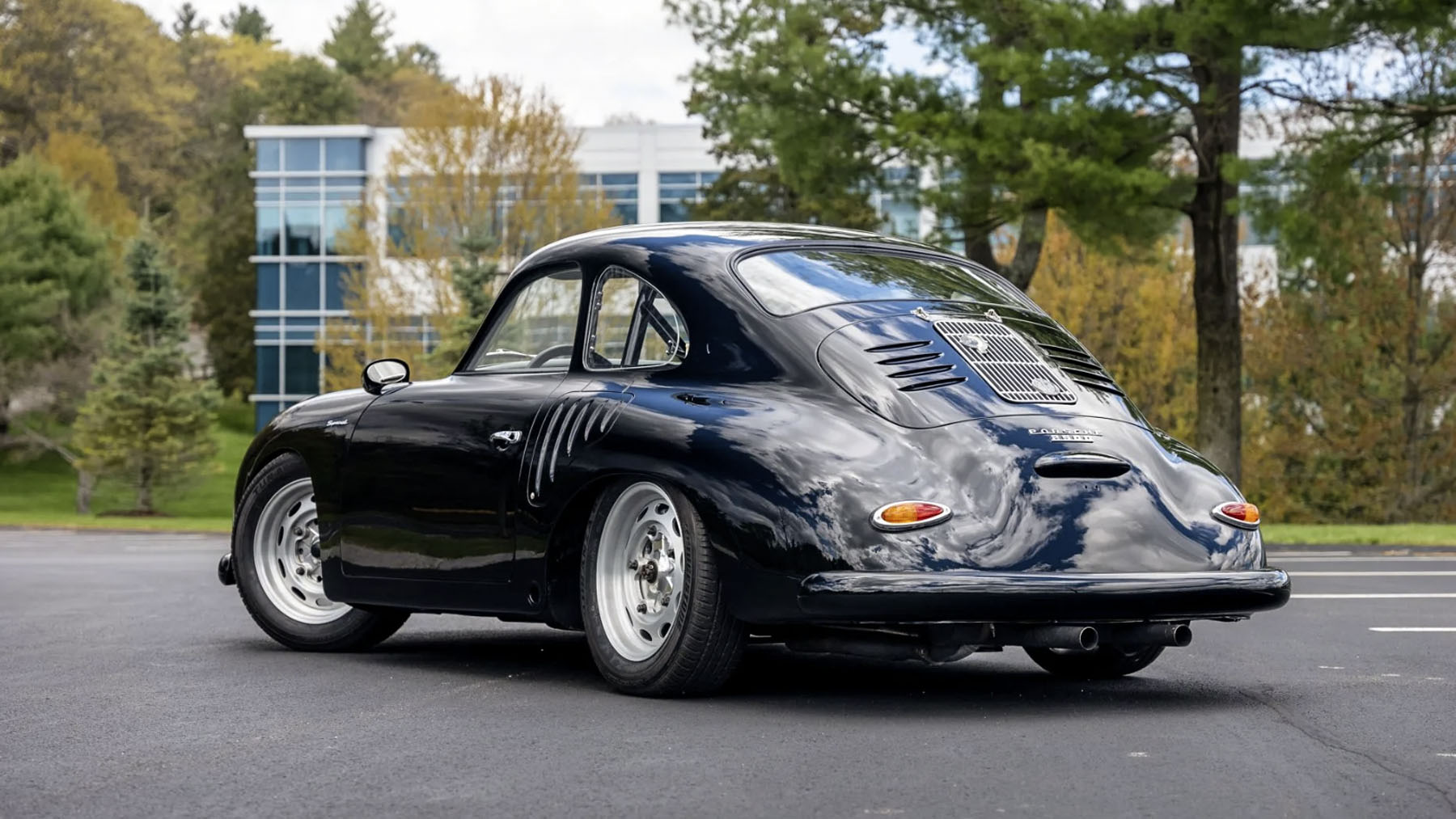 1960 Porsche 356B Super 90 GT
This very rare 356B is one of 14 coupes manufactured in lightweight competition configuration with a 1.6-liter pushrod engine during two years of production. Chassis 110856 was completed in April 1960 with options including Condor Yellow paint, an 80-liter fuel tank, headlight stone guards, and a dimmable rearview mirror before being delivered new in the Netherlands. Additional features include aluminum opening panels, pull-up plexiglass side windows, 60mm finned drum brakes, silver-painted 15" wheels, a roll bar, and GT bucket seats upholstered in black leatherette and tan corduroy. This Super 90 GT was purchased by the current owner in 2022 and is now offered on dealer consignment in East Durham, North Carolina, as part of the Gruppe P Collection.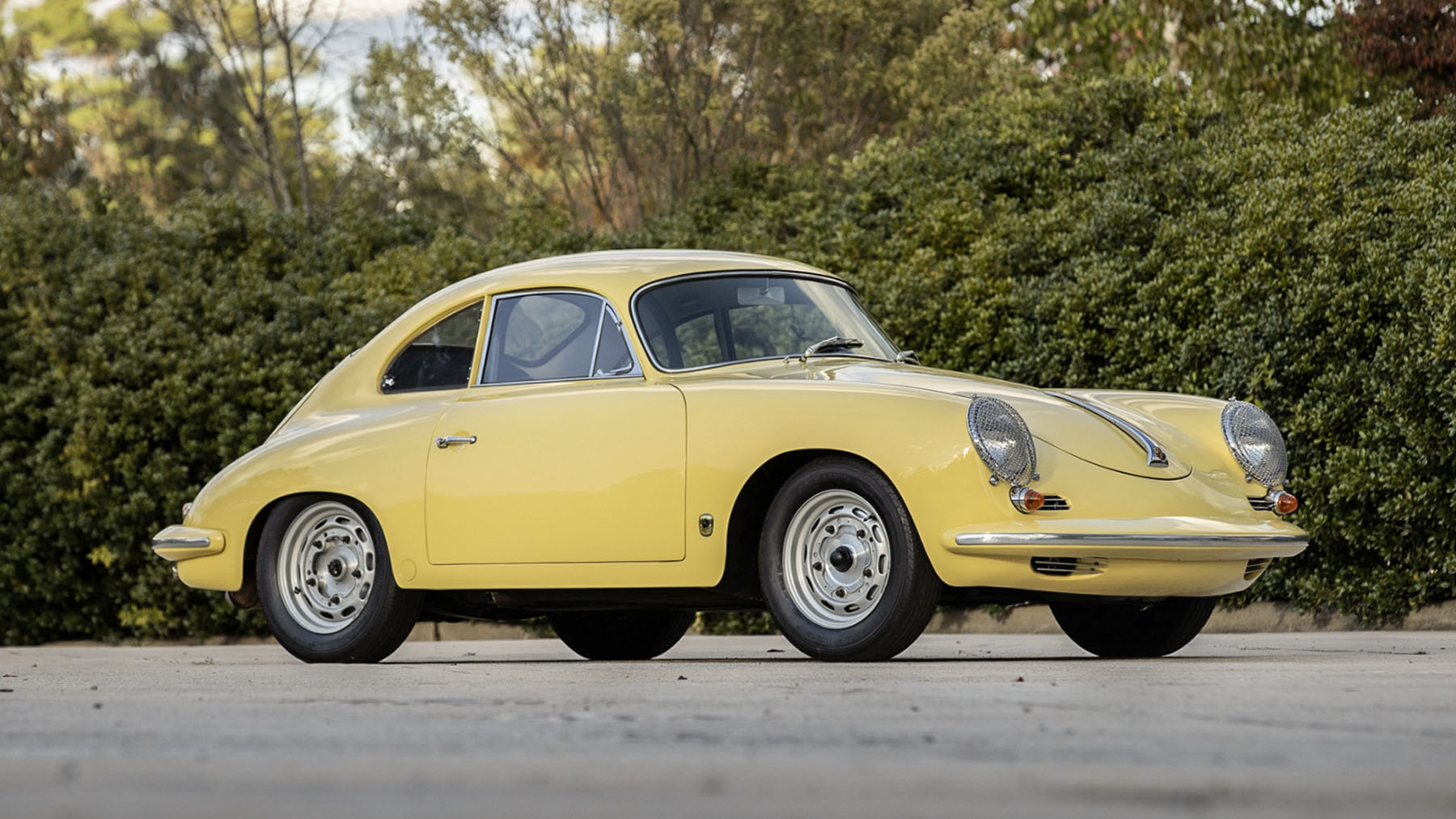 1995 993 Carrera RS
A few over 1,000 examples of the lightweight 993 Carrera RS were built for the 1995-96 model years. Unique features for the model included an engine enlarged to 3.8 liters, a seam-welded body shell, an aluminum hood, and thinner glass than that used in the contemporary Carrera, which reduced curb weight to approximately 2,800 lb. This Polaris Silver example entered the United States on a Show or Display exemption in the 2010s and is now ready to rack up the miles.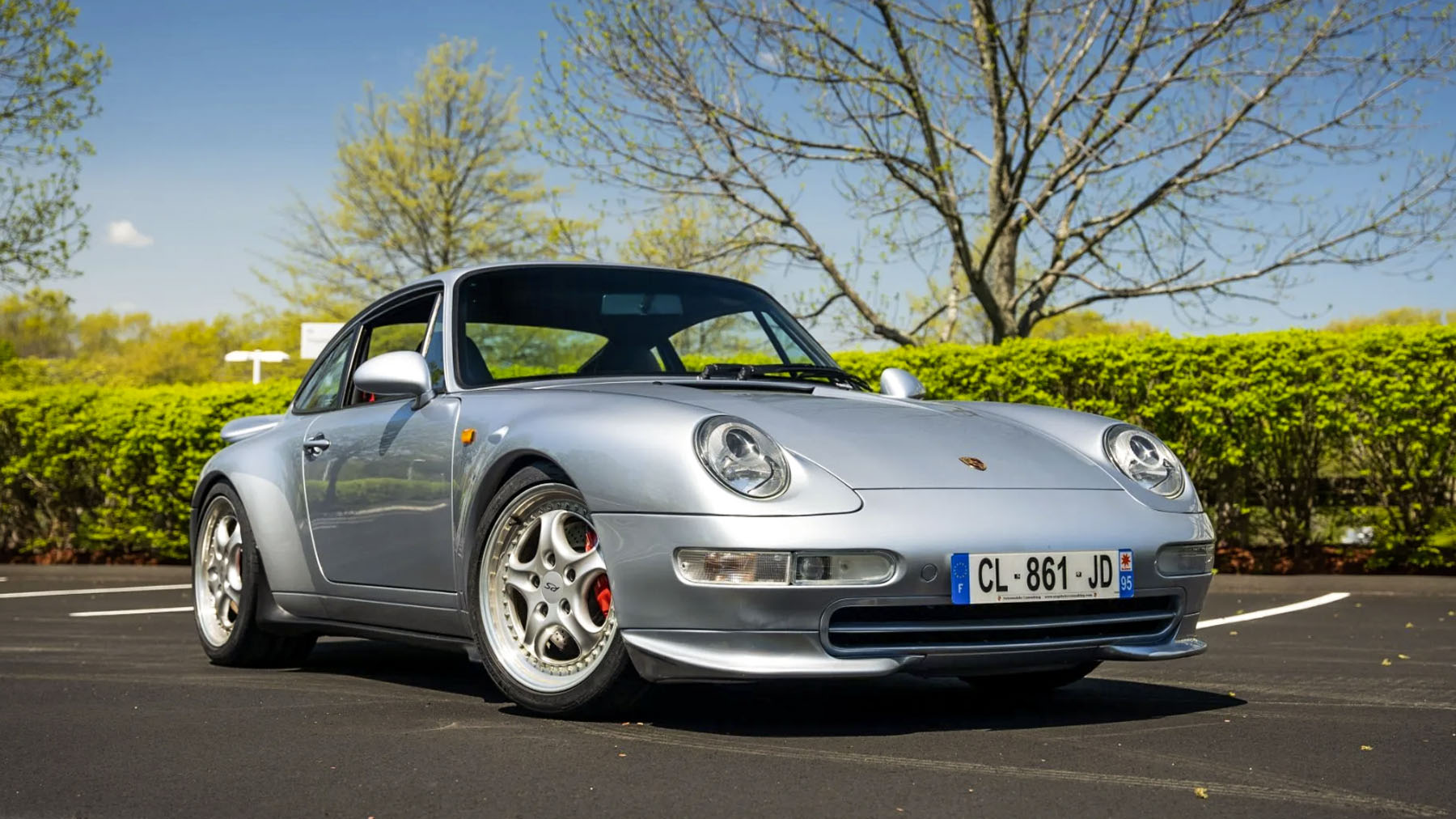 1996 911 Turbo
This low-mile Turbo has traveled a scant 645 miles in its 26 years of existence. Finished in Guards Red over a black full-leather interior with heated sport seats, the car received several new seals, O-rings, and filters in a 2021 service at Porsche Classic of Atlanta, Georgia. The car includes fog lights, a fixed rear spoiler, a power sunroof, heated front sport seats, automatic climate control, and a Becker-Porsche CR-210 cassette stereo link to a trunk-mounted CD changer. This 993 Turbo shows 645 miles and is offered by the selling dealer in Massachusetts as part of the Gruppe P Collection with a tool kit, a clean Carfax report, and a clean California title.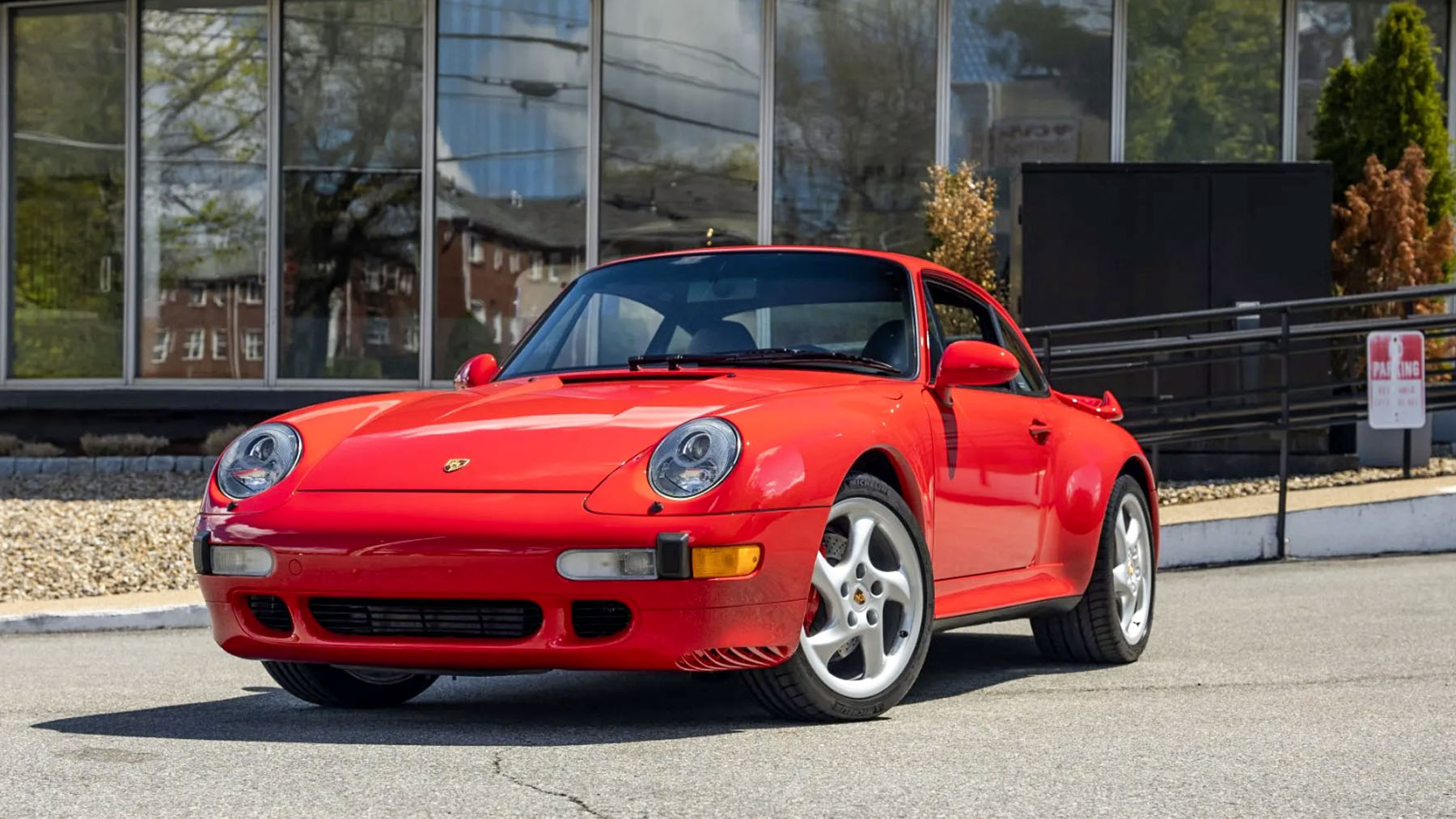 2016 911 R
The newest car in the collection is this 2016 911 R, #831 of 991 produced. The R borrowed heavily from the contemporary 991 GT3 RS, with which it shared a magnesium roof as well as a carbon-fiber hood, front fenders, and engine cover. Other special equipment includes carbon-fiber 20″ center-lock wheedls, GT3-derived adjustable suspension, special air splitters, and a 500-horsepower naturally-aspirated 4.0-liter flat-six. As an homage to the original 911 R, this example also features rocker stripes with the Porsche wordmark and lightweight sport seats trimmed with houndstooth center inserts.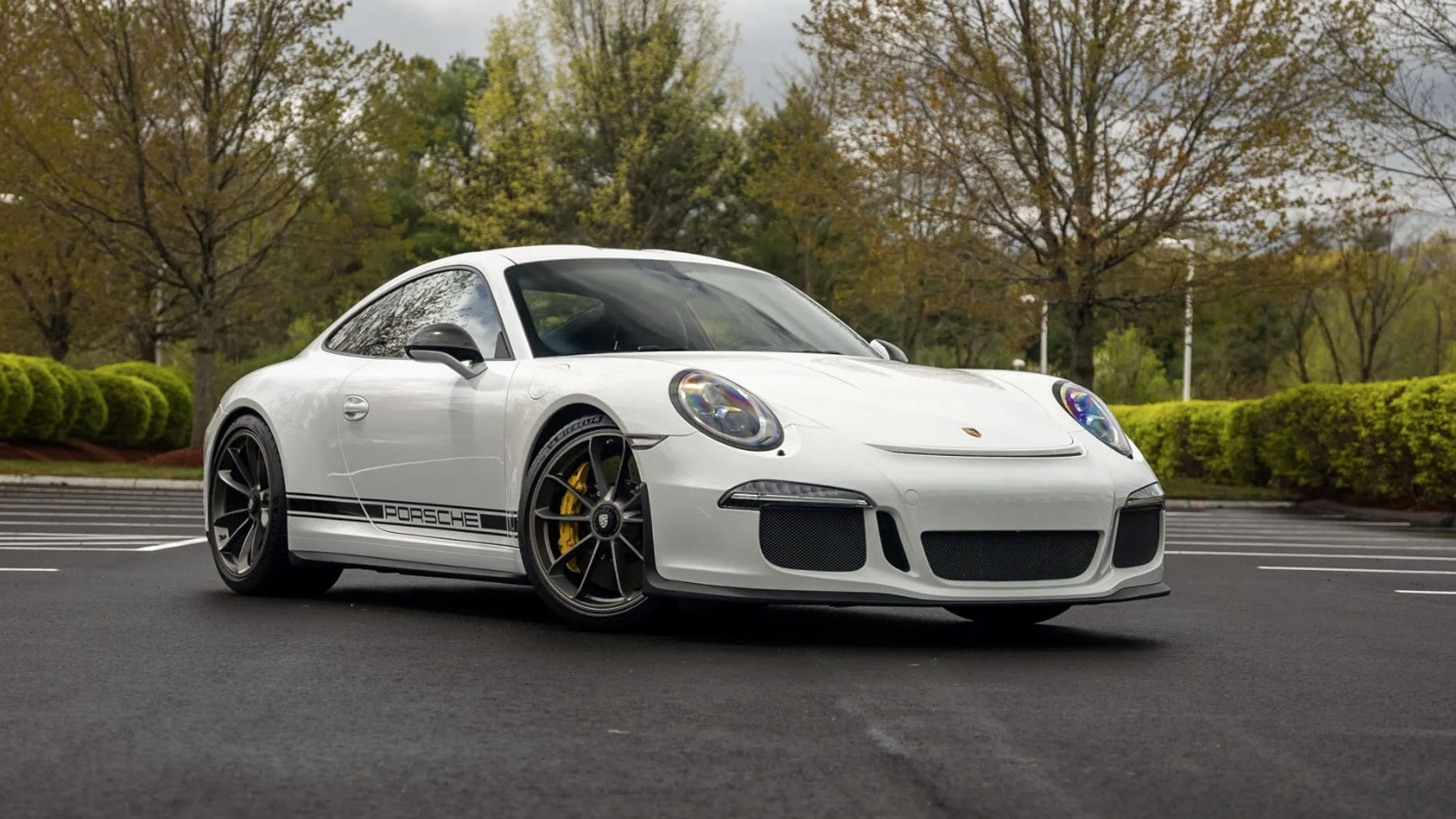 1964 356C Project
There will be no driving video for the final car in this collection—a 1964 Porsche 356C coupe—as it currently rolls on casters and not under its own power. But the body shell has been refinished and the disassembled engine, transmission, suspension, and steering components are included in this no-reserve auction.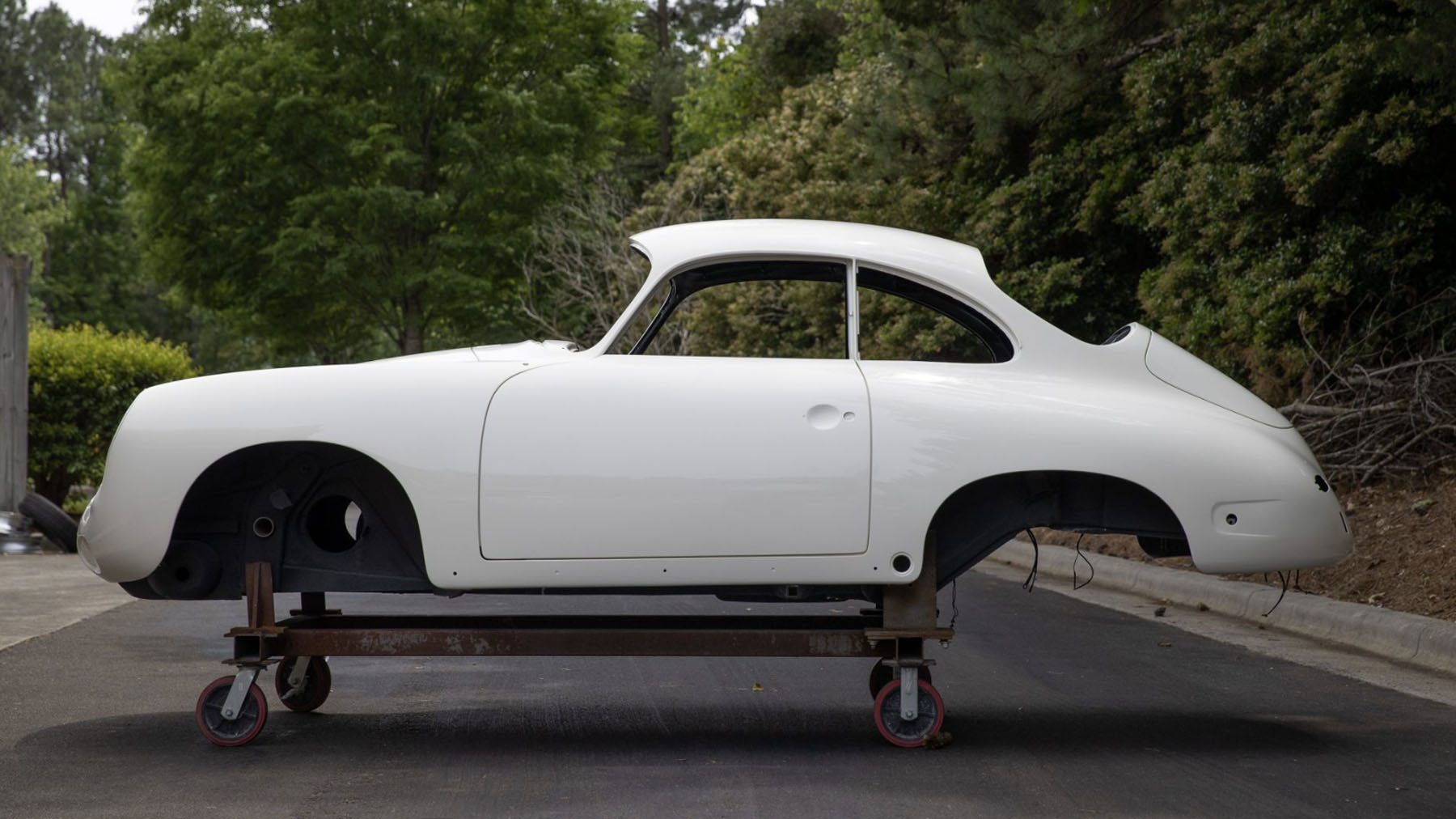 More information