A 1955 Porsche 550 Spyder was the definite star of the recently concluded Bonhams Amelia Island Auction after achieving a final sale price of $4,185,000. It was definitely the queen of the event after which had a total sale of $13.5 million and an impressive 95% sell-through rate.
A lot of factors came into play in the sale of the Spyder including its rich history, long-term ownership, and its exquisite state.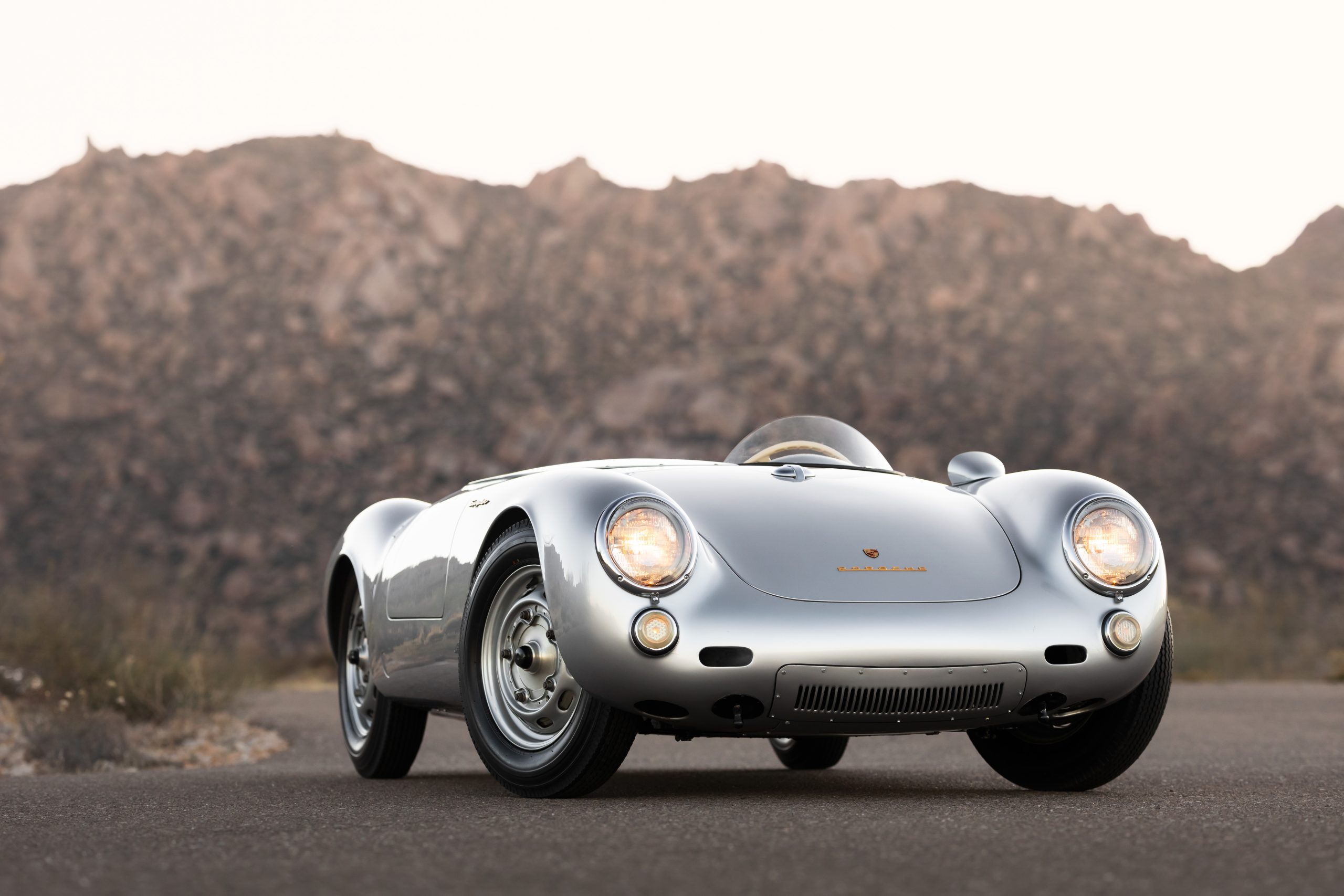 The 550 Spyder was considered to be Porsche's real racing car. After proving itself on the track, it was eventually given the moniker 'giant killer' as it claimed victories in challenging tracks like the Le Mans 24 Hours.
The example was not a stranger to the tracks as was extensively campaigned in Europe. It's first owner, German racing driver Theo Helfrich used the 550 Spyder in different races including the Nürburgring. In 1959, it was acquired by an American military man who was then stationed in Germany. He brought it to the US, and in 1972, it was purchased by the vendor.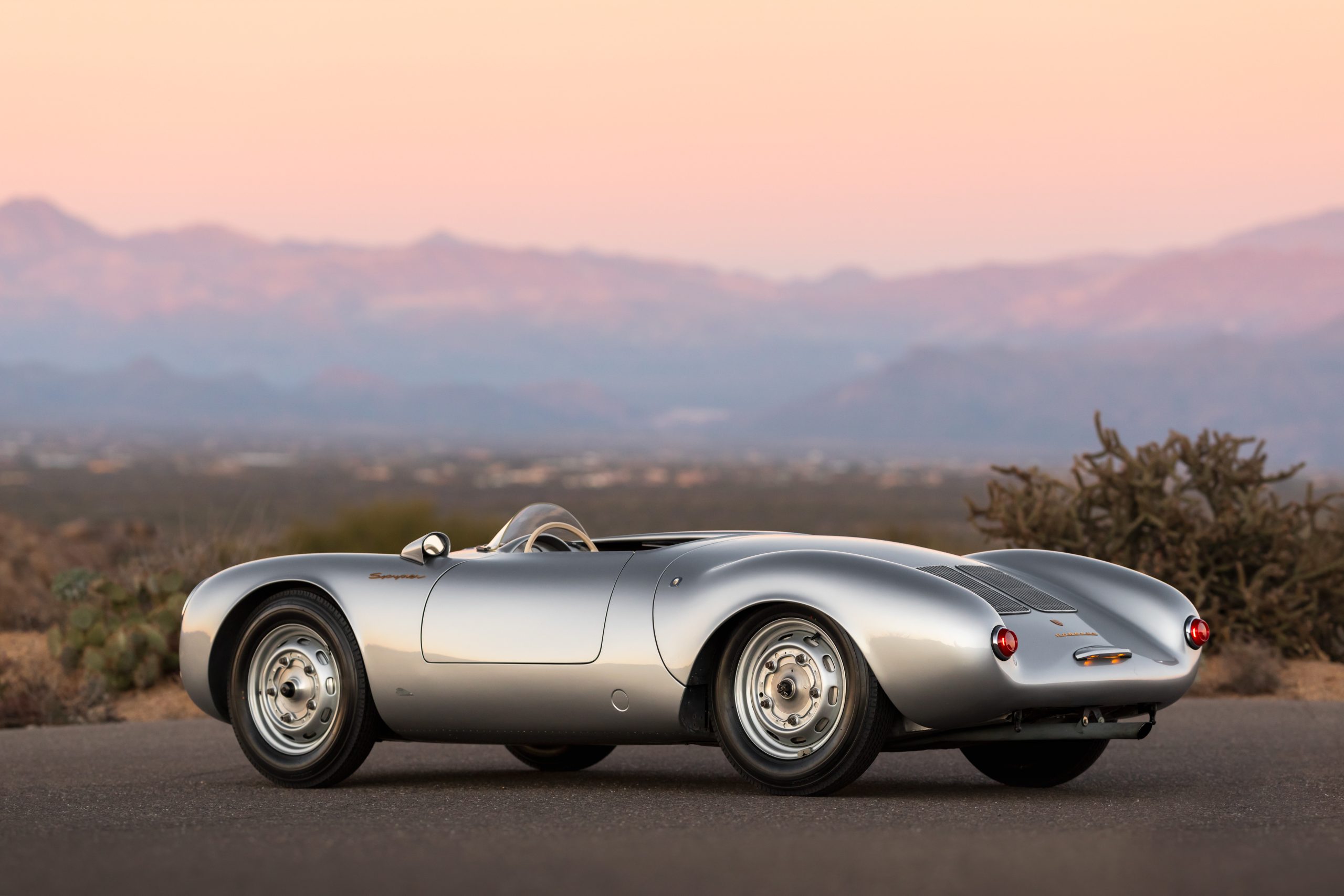 For 50 years, the 550 Spyder was cherished and was even given a factory-correct restoration that took five years to complete. Since the 2000s, the example was kept under wraps and the Bonhams sale was its first public appearance in 20 years. The saleroom burst in applause even before the sale started. After a fierce bidding battle, a telephone bidder came out victorious, earning a second round of applause from all in the room.
Bonhams Vice President – Head of US Motoring Jakob Greisen shared, "We were immensely honored to be entrusted with the sale of this spectacular 550 Spyder direct from half a century of ownership and are very pleased with the result. We look forward to seeing this highly genuine example of an iconic Porsche at the finest international Concours and driving events around the globe."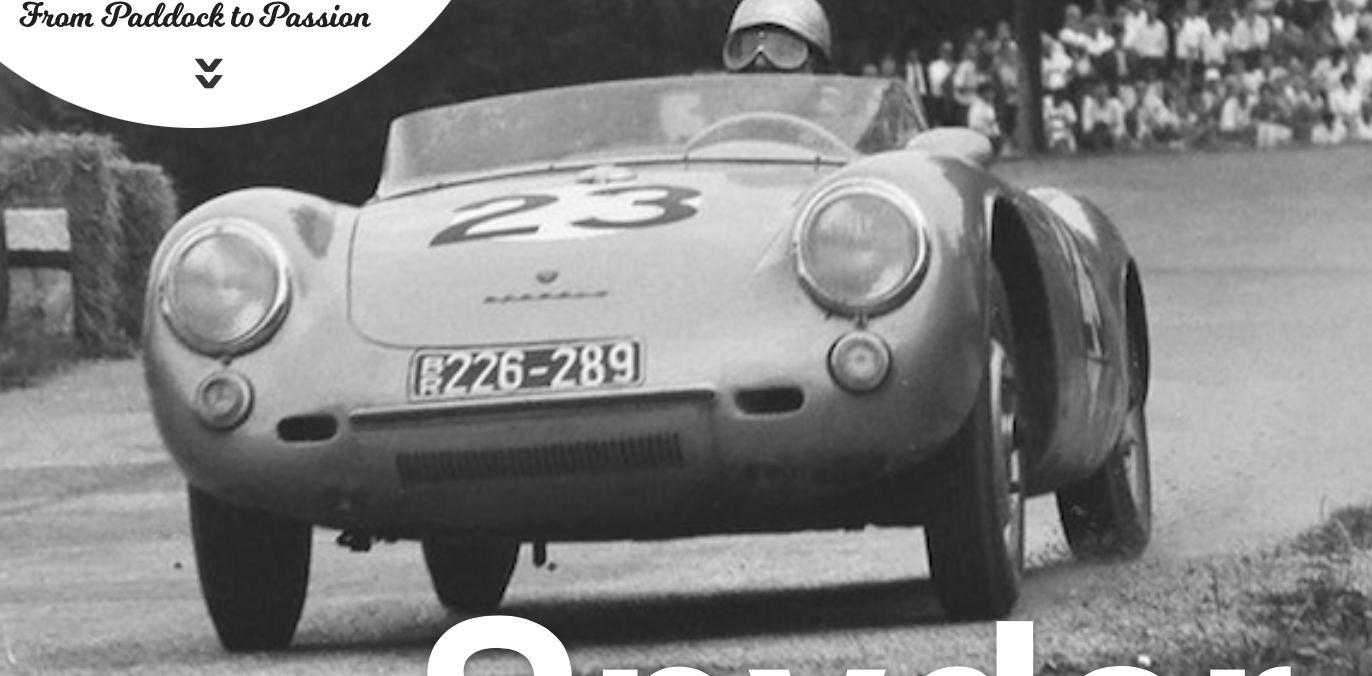 A 1929 Duesenberg Model J Convertible Victoria also got a seven-figure final sale price during the event. Well-renowned coachbuilder Rollston did the coachwork on the car. Considered to be one of the finest American automobiles during the Classic Era, the Duesenberg has been well-preserved after it was given an extensive restoration.
An auction world record was achieved by the oldest survivor Ford Model T, a 1908 Touring variant which was given an extensive restoration 20 years back. It was able to get a final sale price of $246,400 which made it the highest value the model has been sold for so far.
Two unique examples represented the best of British motoring. A 1954 Jaguar XK120 SE Coupé which got a final sale price of $940,000. The example is the only XK120 which was bodied by famed Italian Carrozzeria Pinin Farina. It was introduced in 1955 at the Geneva Motor Show, and in 1972, it was found in a field in a really bad state. The vendor brought it back to its former glory with a nut and bold restoration.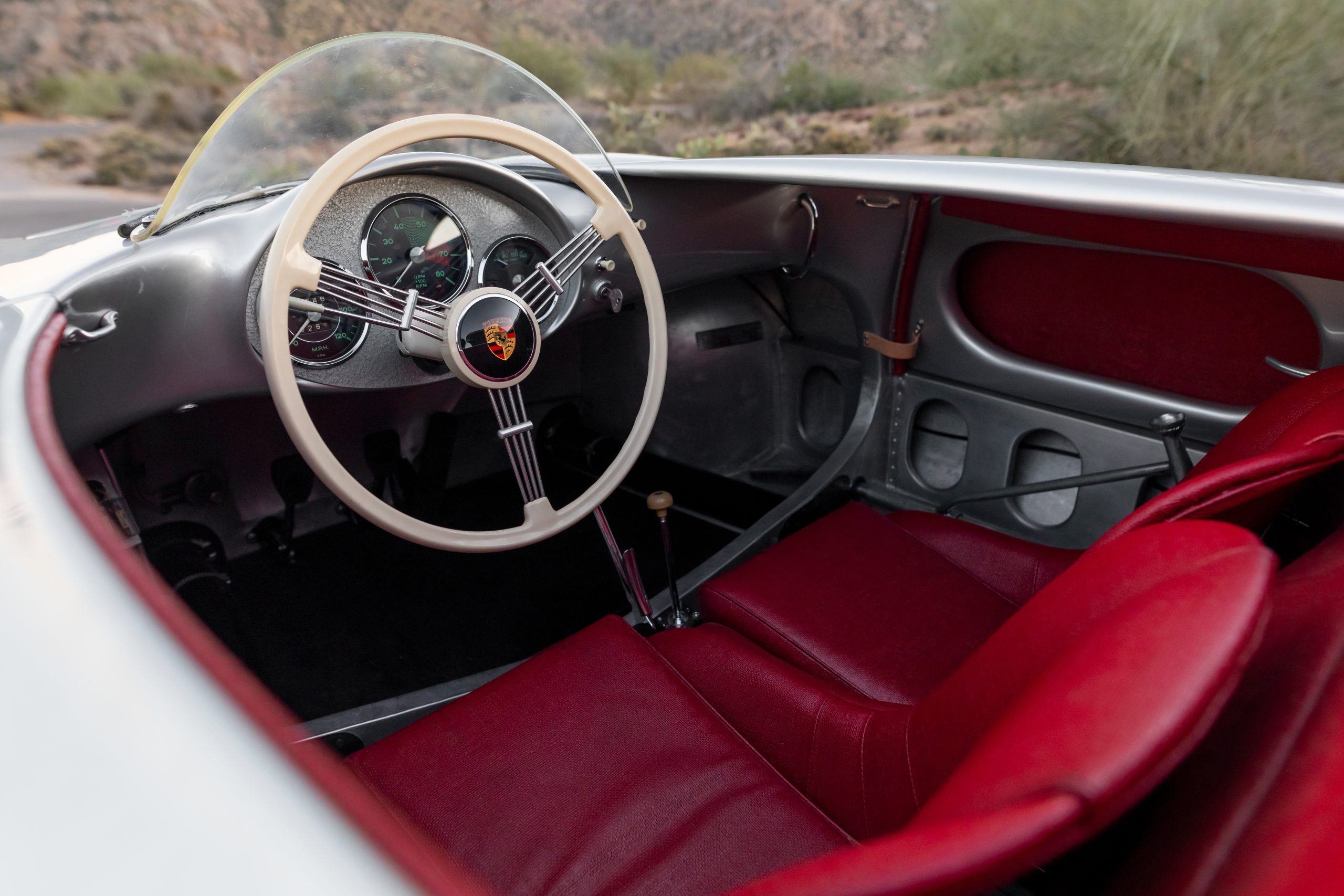 The other example that proudly represented British motoring is the very first Rolls-Royce-built Derby Bentley. This 1933 Bentley 3 ½ Liter Sports Tourer was originally used as a promotional model. Chassis number B1AE was also driven in period by some of the greatest names in racing like Sir Malcolm Campbell and Woolf Barnato. The matching numbers Bentley was cherished by the vendor for 60 years, and during the Bonhams sale was able to achieve a final sale price of $428,500.
Bonhams Group Motoring Director Rupert Banner acted as the auctioneer at the sale. He shared, "Bonhams was delighted to offer such a strong line-up at our eighth Amelia Island Auction, among which were truly unique collectors' cars such as the Porsche 550 Spyder and the Derby Bentley. We were privileged to present both of these to the public after so many years and look forward to seeing them at events in years to come"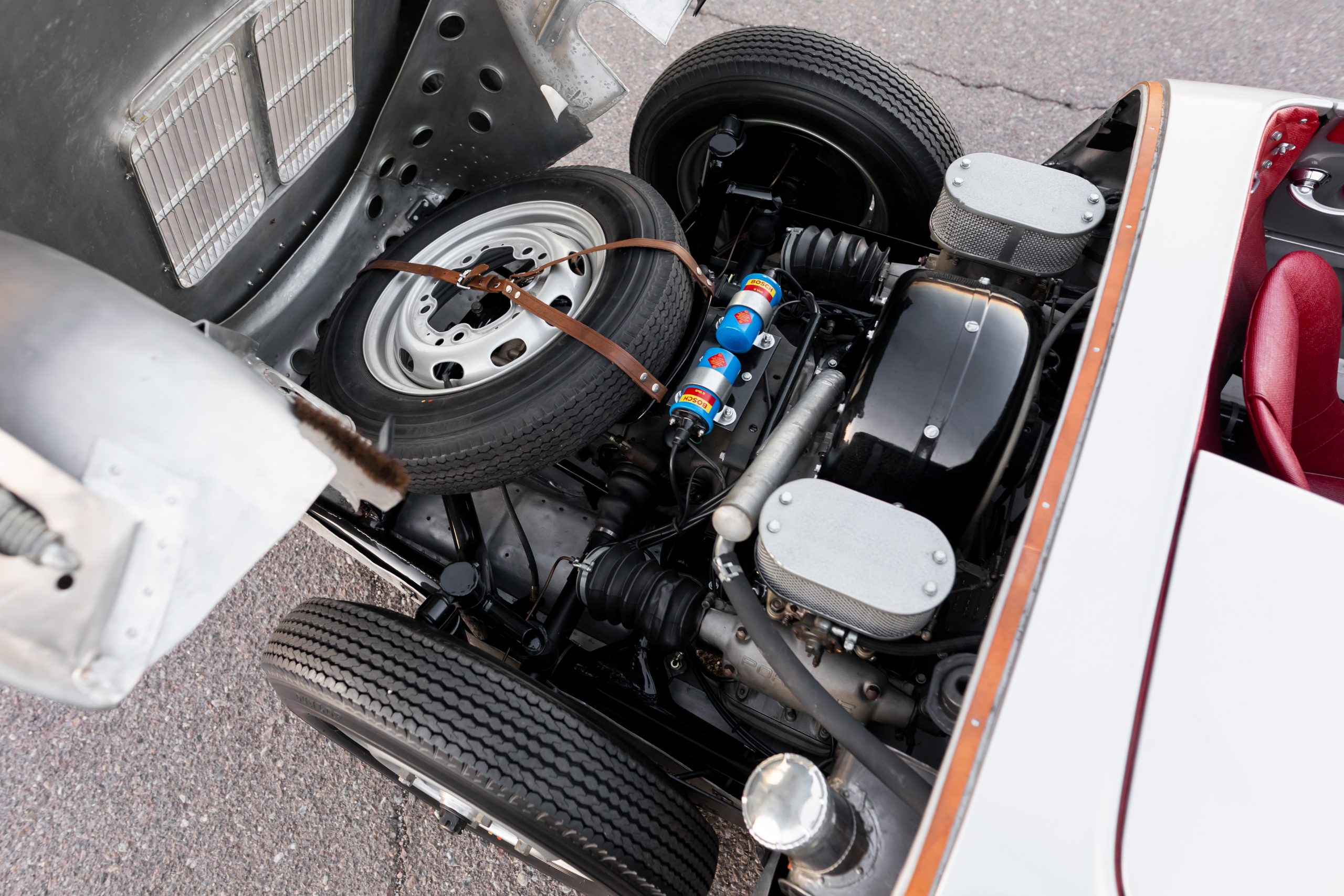 "The auction was well-received by bidders. We had a busy saleroom complemented by activity on the telephones and internet, with the participation of many international bidders," added Banner.
Other notable sales during the Bonhams Amelia Island Auction included: 46 motorcycles and eight cars from Charles Jacob's single-owner collection was able to achieve a 100% sell-through rate. The collection mainly had British 'golden age' motorcycles and American automobiles from the classic era. The late, long-time Jacksonville, FL resident slowly built his collection for several decades.
The 1935 Rolls-Royce Phantom II Open Two-Seater at the Bonhams sale is one of the most distinct and striking Phantom IIs. It has a one-off coachwork which was designed by its former owner, and subsequently built by famed Rolls-Royce coachbuilder Hooper of London in the 1950s. The example was able to break its highest estimate and get a sale price of $335,000.
Top 10 Lots Bonhams Amelia Island Auction
Lot No.
Description
Estimate USD
Price USD
250
1955 Porsche 550 Spyder

Coachwork by Wendler

4,500,000 – 5,500,000
4,185,000
255
1929 Duesenberg Model J Convertible Victoria
900,000 – 1,200,000
940,000
241
The 1955 Geneva Motor Show

1954 Jaguar XK120 SE Coupé

Coachwork by Carrozzeria Pinin Farina

900,000 – 1,300,000
940,000
261
1937 Riley 12/4 Sprite Two Seater Sports
475,000 – 625,000
491,750
273
1914 Rolls Royce 40/50 HP Silver Ghost Landaulet
475,000 – 575,000
489,000
267
1933 Bentley 3 ½ Liter Sports Tourer

Coachwork by Vanden Pias

400,000 – 600,000
428,500
251
1935 Rolls-Royce Phantom II Open Two-Seater
175,000 – 225,000
335,000
262
1933 Rolls-Royce Phantom II Tourer
300,000 – 400,000
335,000
217
1971 Mercedes-Benz 280SE 3.5 Cabriolet
300,000 – 350,000
324,000
222
1968 Lamborghini 400 GT 2+2 Coupe Touring
250,000 – 300,000
318,500
The next event for the Bonhams Motoring Team April 10 which will be held on the West Sussex.