Singer is widely recognized as a top name in the world of Porsche 911 tuning and restoration. Each Porsche 911 that undergoes Singer's transformation is a unique creation, tailored to the preferences of its specific owner. As a result, no two of the company's highly individualized projects are identical. Singer's reputation is built on its unwavering commitment to quality, precision engineering, and meticulous attention to detail, which has elevated their restorations to legendary status. The company has garnered a devoted following, including many renowned Porsche collectors, racecar drivers, and Hollywood celebrities, contributing to a waitlist that extends several years into the future.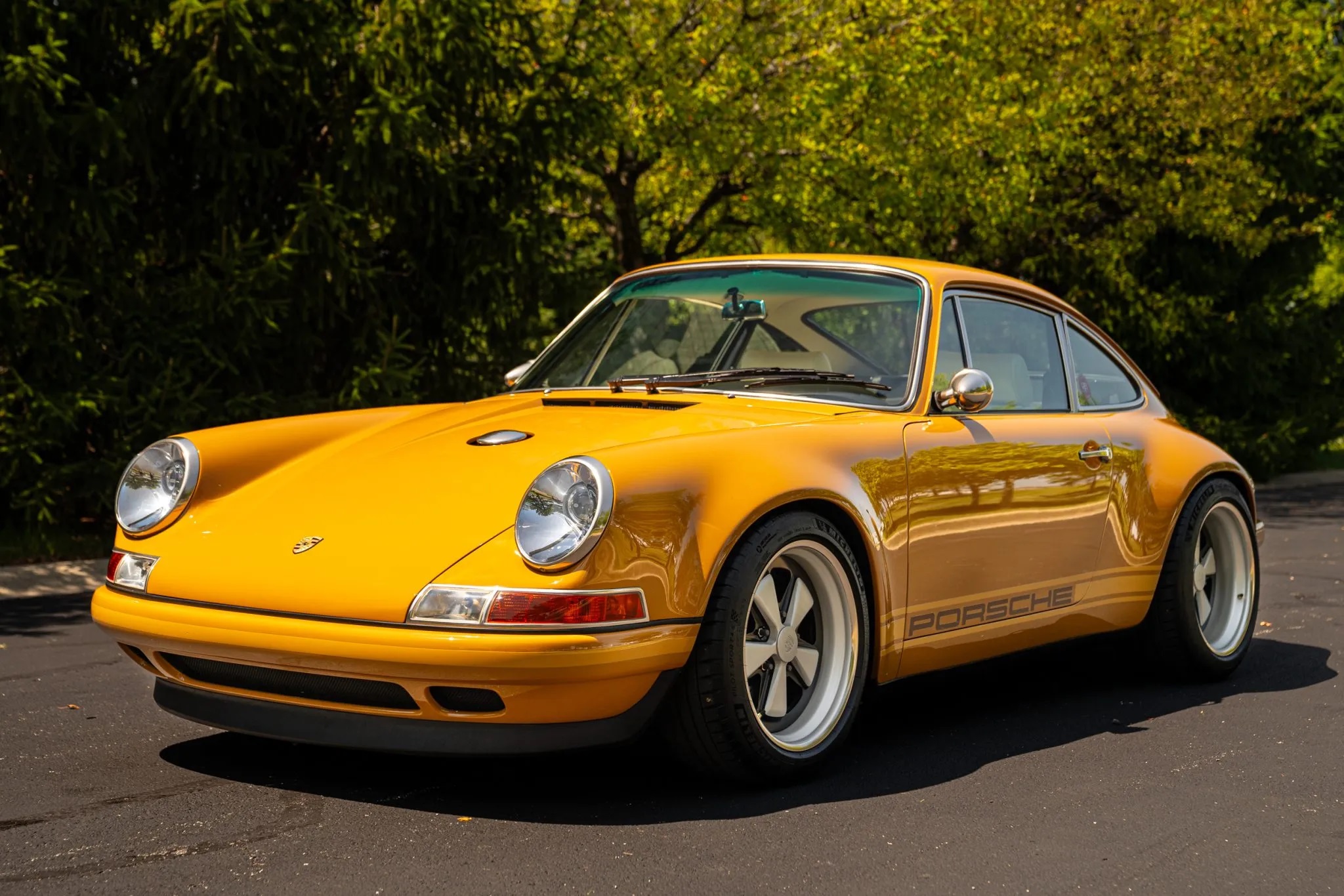 Acquiring a Singer Porsche can be quite challenging due to their exclusivity, not to mention that they are rarely available in the secondhand market. But if you go to Bring A Trailer right now, you'll find a classic Singer Porsche that's up for sale. This particular car is a 1990 Porsche 911 Carrera 2 Coupe, extensively modified by Singer in 2015, and is known as the "Los Angeles Commission." At the time of this writing, the bidding for this remarkable vehicle has reached $800,911.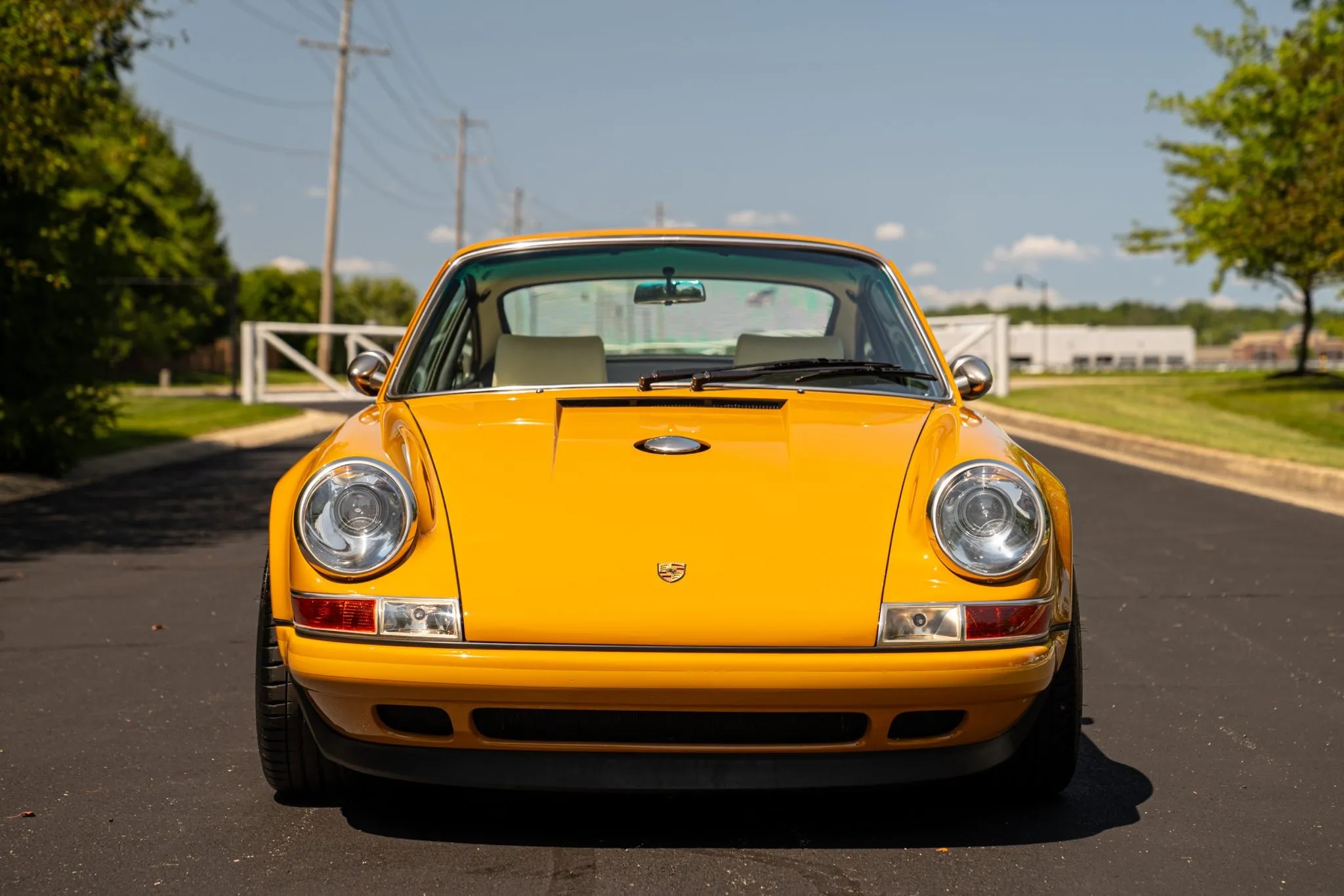 The level of craftsmanship exhibited in this Porsche is truly remarkable. It boasts a stunning Namib Yellow finish with subtle ghosted side stripes and "Porsche" lettering in brown. Exterior enhancements include an externally positioned fuel filler cap on the hood, an external oil filler cap on the right-rear quarter panel, nickel-plated bumperettes, and a gold "Singer" badge set atop white "reimagined" lettering. Additional Singer touches include a retractable rear spoiler with a tinted acrylic screen beneath the grille, 17-inch Fuchs-style forged aluminum wheels of varying widths, bi-xenon headlights, polycarbonate front lenses, bullet-style side mirrors, and nickel-plated brightwork.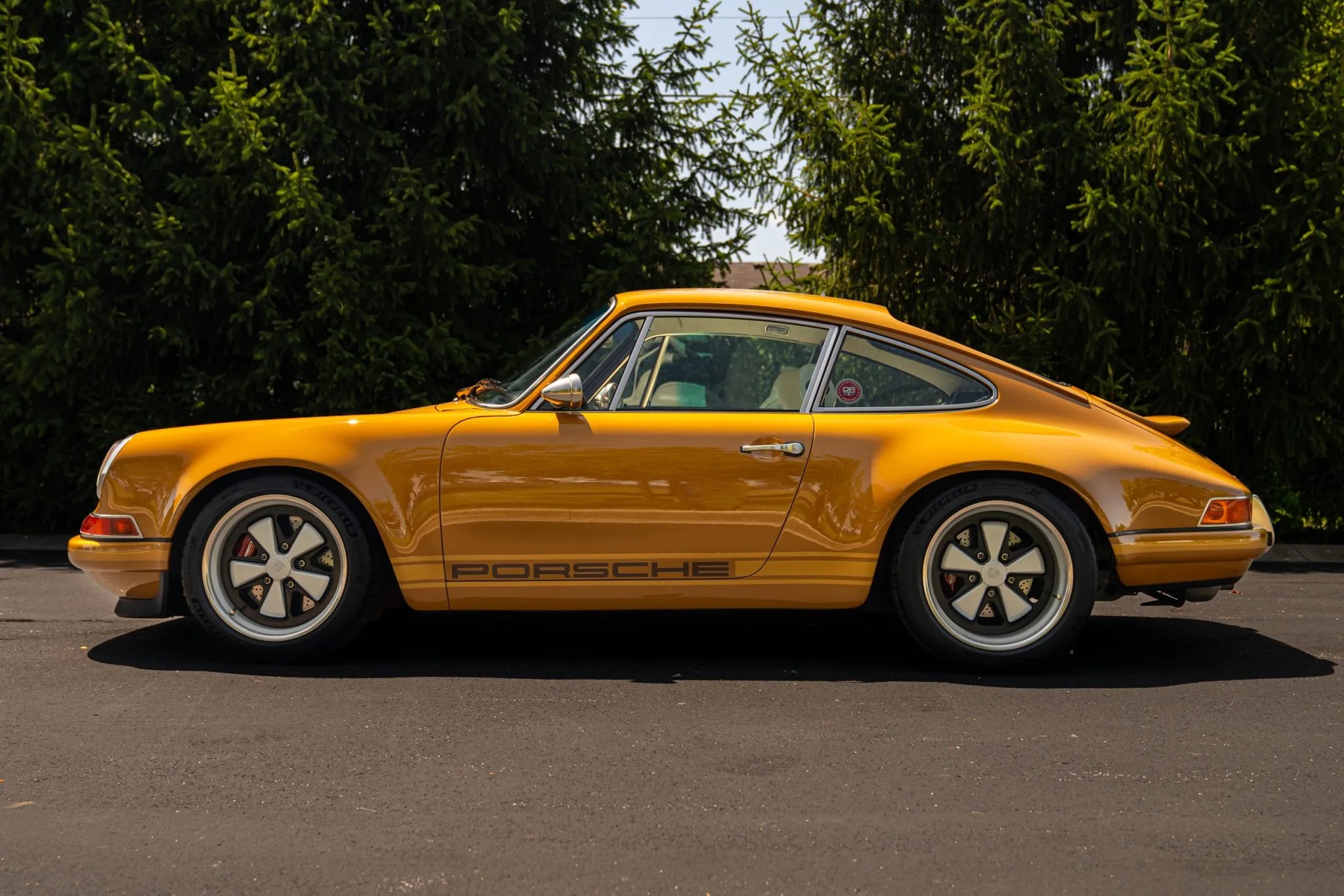 Inside the cabin, you'll find Bone White leather with leather-weave inserts and brass ventilation grommets on the Recaro front sport seats, which are adjustable in four ways, and the rear seats. Woven leather in a matching style adorns the door panels, rear side panels, and rear bulkhead. The interior is further enhanced with color-coordinated square-weave carpeting, calico floor mats, matte black drilled footboards and pedals, a brass Singer dash badge, air conditioning, power windows, a Porsche Classic navigation radio, and white diamond-stitched leather trim in the front compartment.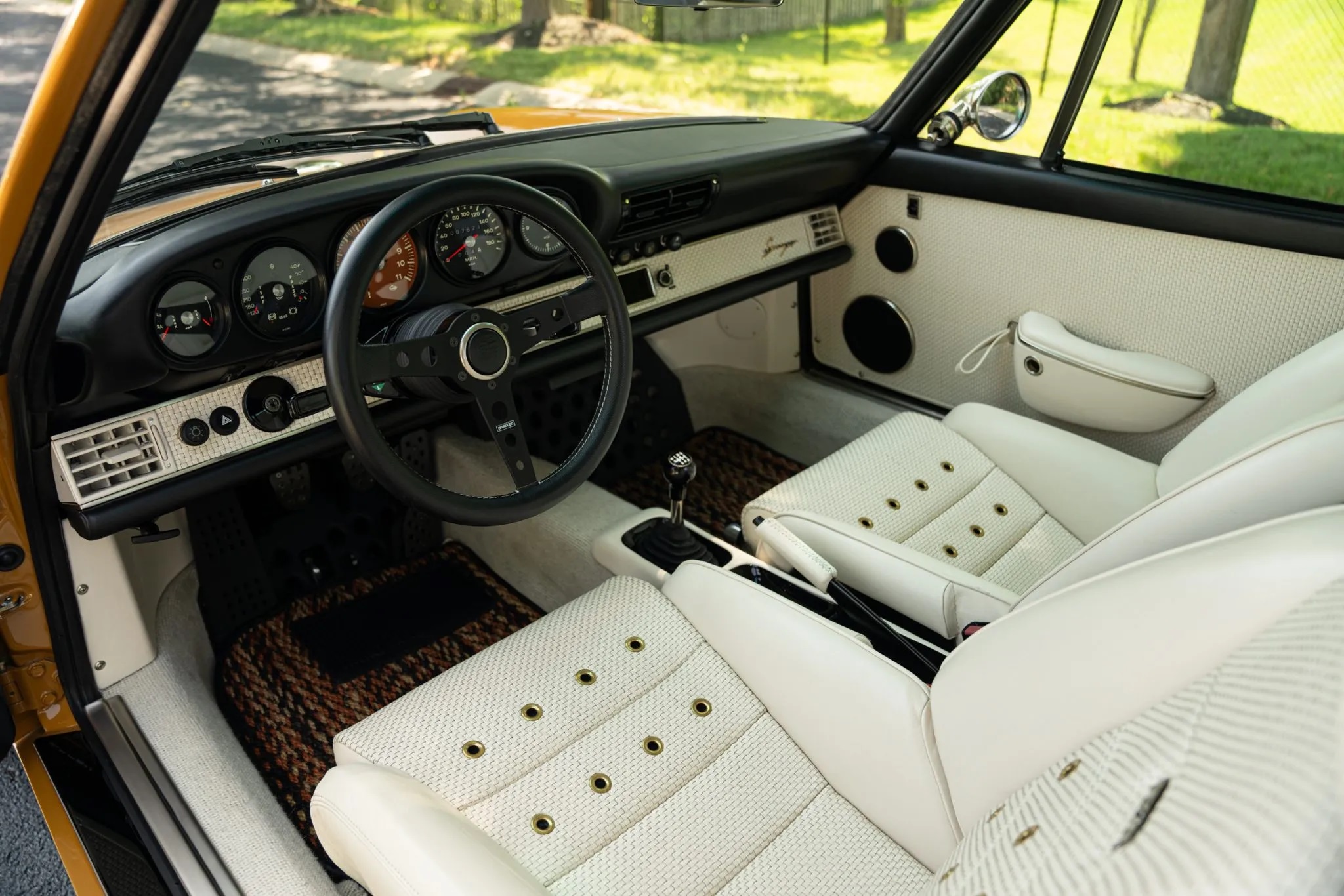 At the rear of the car, you'll find an air-cooled, naturally aspirated flat-six engine, rebuilt to a 4.0-liter displacement by Ed Pink Racing Engines in Los Angeles, California. Singer rates this engine at 390 horsepower and 315 lb-ft of torque. Custom components, including the crankshaft, pistons, cylinders, connecting rods, camshafts, cylinder heads, oil pump, and intake system with a ceramic-coated plenum atop individual throttle bodies, contribute to the power and performance. This power is efficiently transferred to the rear wheels through a close-ratio Getrag G50 six-speed manual transaxle featuring a limited-slip differential.
Source: Bring A Trailer