Theon Design is swiftly establishing itself as one of the prominent names in the realm of 911 restomods, specializing in the 964-generation Porsche 911 from 1989 to 1994. Founded by Englishman Adam Hawley, who brings an impressive technical background to the table, having served as a designer for over 15 years before the inception of Theon Design. His professional journey included stints in the automotive industry, working with renowned names like Lotus, BMW, and Jaguar, as well as experiences in the aerospace sector.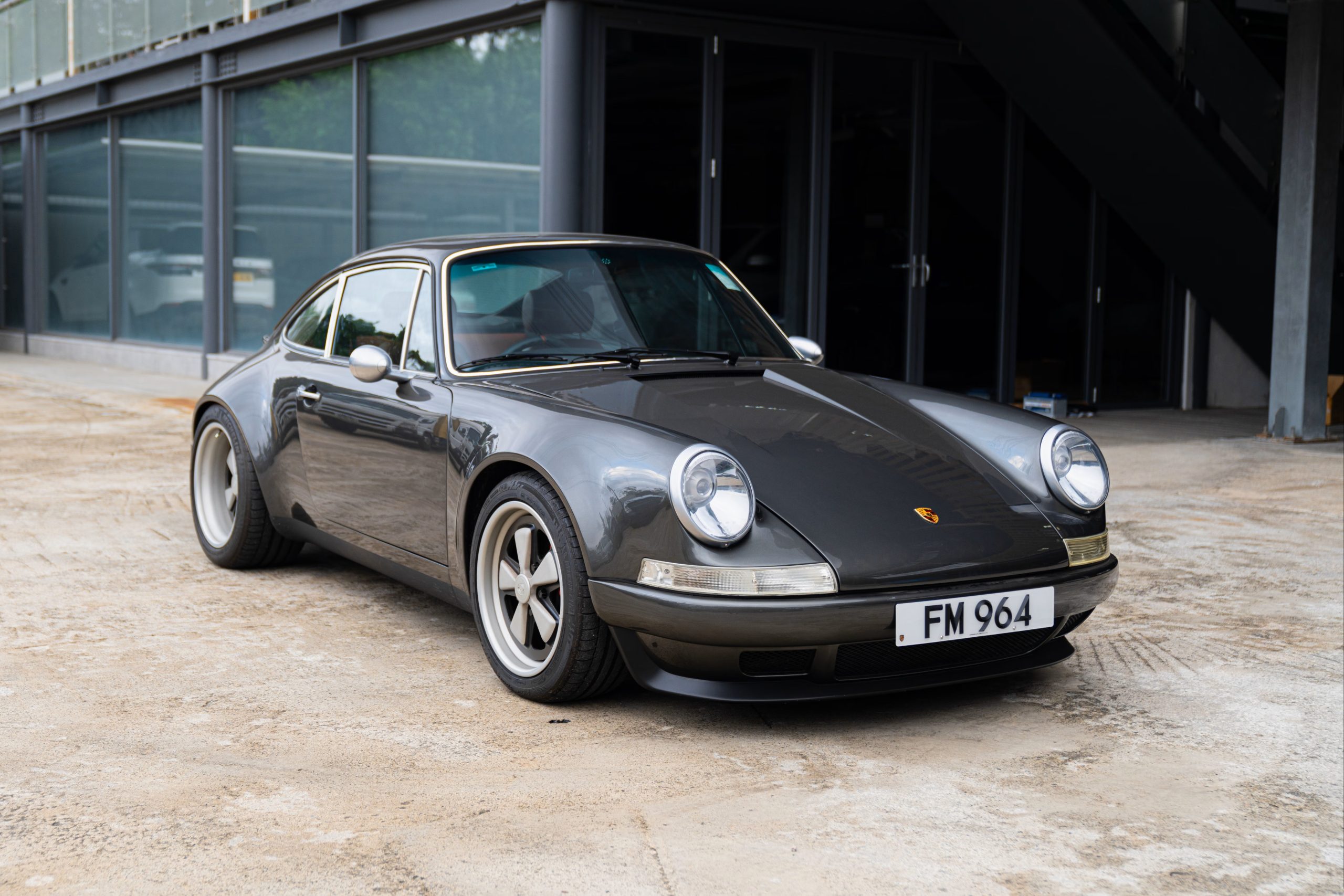 Much like Singer, Theon Design exclusively focuses on modifying the Porsche 964. However, unlike Singer, their goal is not to "redefine" the Porsche 911 but rather to "refine" an already exceptional vehicle. The process of crafting a Theon Design 911 commences with a solid, accident-free Porsche 964 donor car possessing a perfectly straight chassis.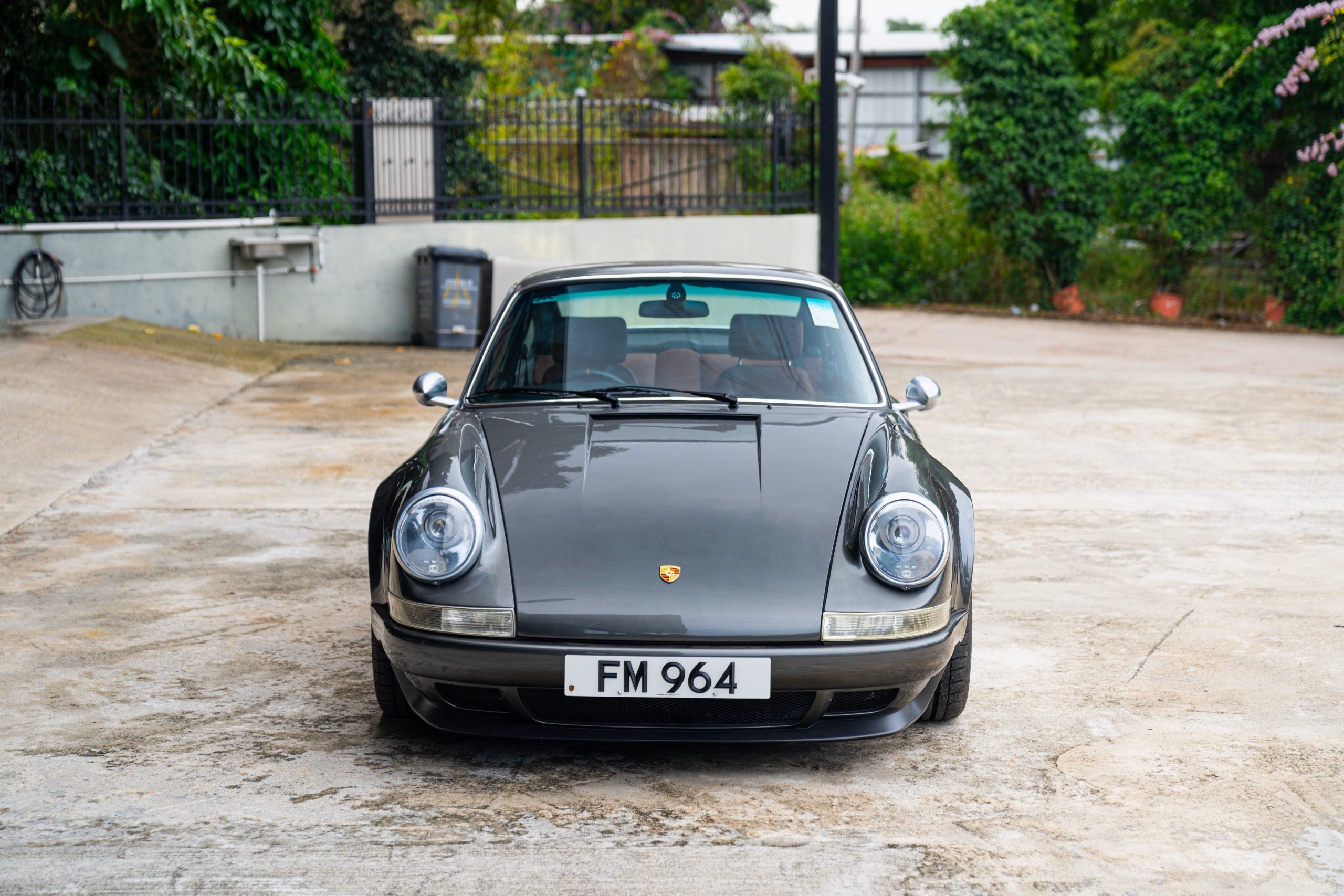 This car is stripped down to its bare shell and placed on a jig to ensure absolute geometric precision. Subsequently, the spot welds are replaced with seam welds to enhance both structural integrity and visual aesthetics. The car is then reassembled, featuring bespoke Theon body panels, a flat-six engine of the customer's choice, and a unique refinishing. Theon vehicles also incorporate extensive use of carbon fiber in the interior, rear spoiler, front bumpers, rear bumpers, and other internal body components to reduce weight wherever possible.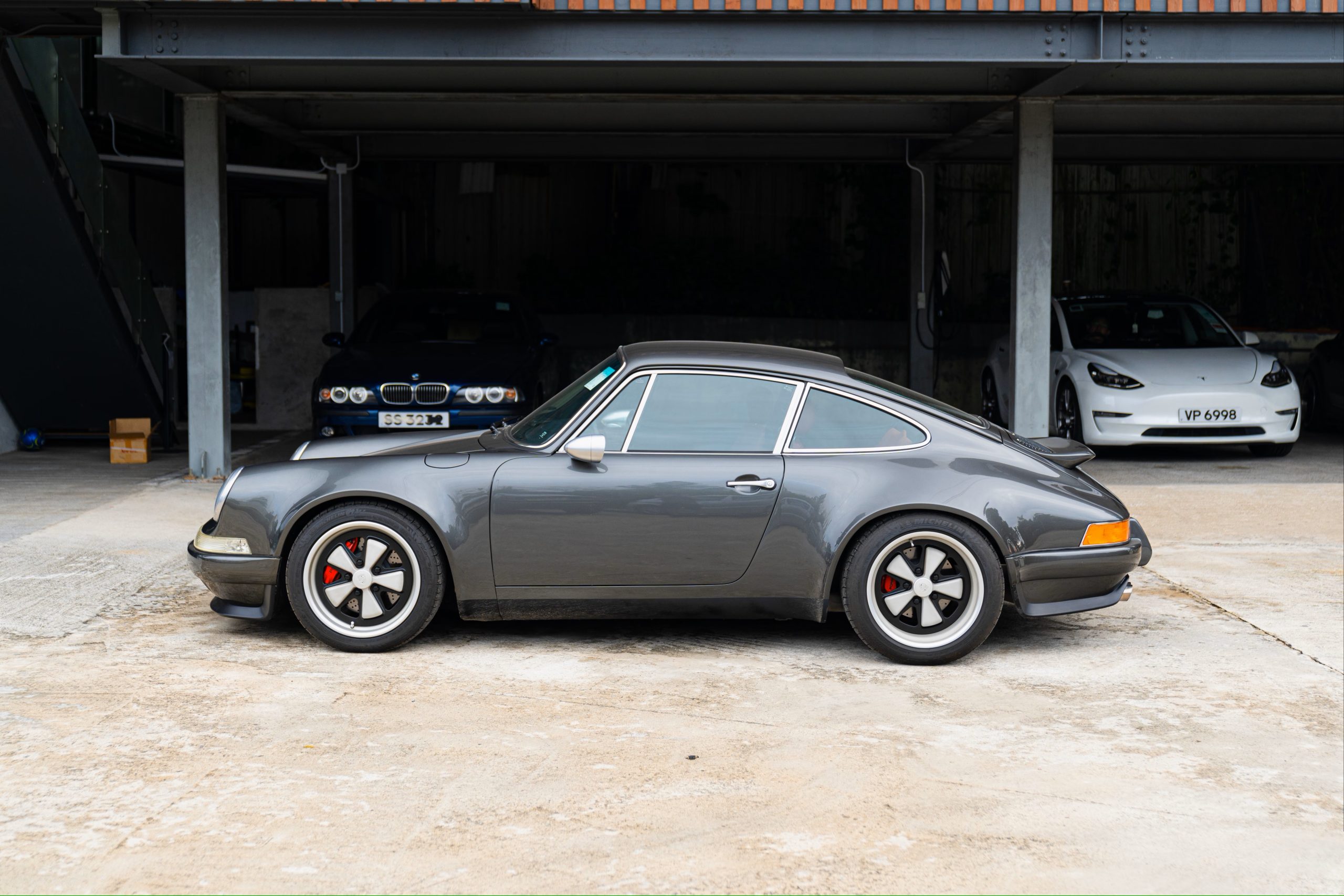 The car featured here, courtesy of Collecting Cars, is the first Theon Design car in Hong Kong. Its journey began as a 1989 964 Carrera 4. This specific Theon Design 911, bearing the designation 'HK001,' was the first of its kind to be commissioned and ordered for Hong Kong, where it still resides to this day.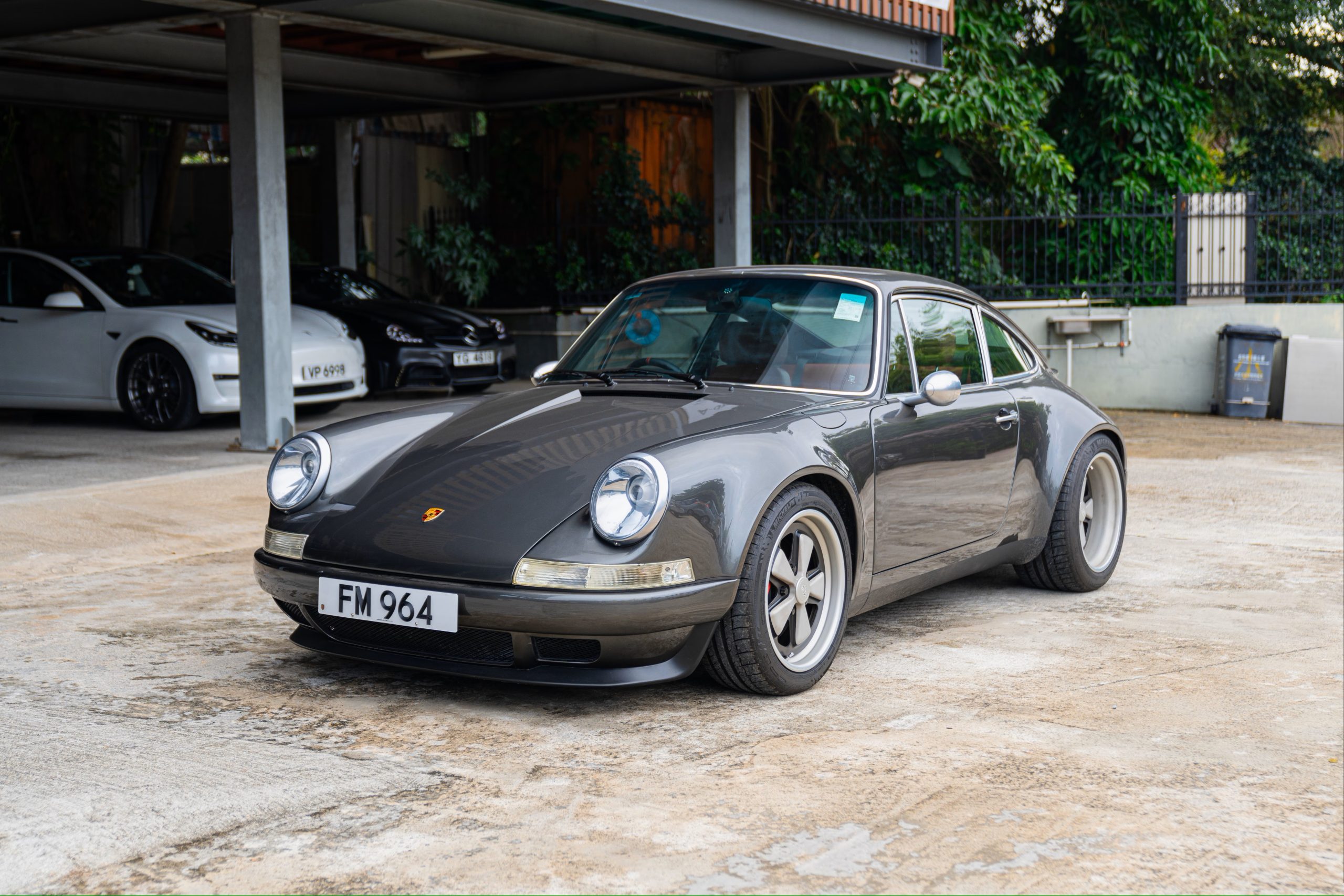 It is finished in Slate Grey metallic, featuring silver billet door mirrors, chrome accents, and an interior adorned with 'Muirhead' perforated leather in Mulberry Red and Highland Bark, complemented by 'pepper and salt' carpets, Alcantara headlining, and black leather with red stitching on the steering wheel and dashboard. The look is rounded off with exquisite, gloss-finished carbon-fiber dashboard inlays. Notable features include a switchable sports exhaust system, Porsche Classic Communication Management system, a multi-speaker Focal sound system, and modern dual-condenser Hart air conditioning.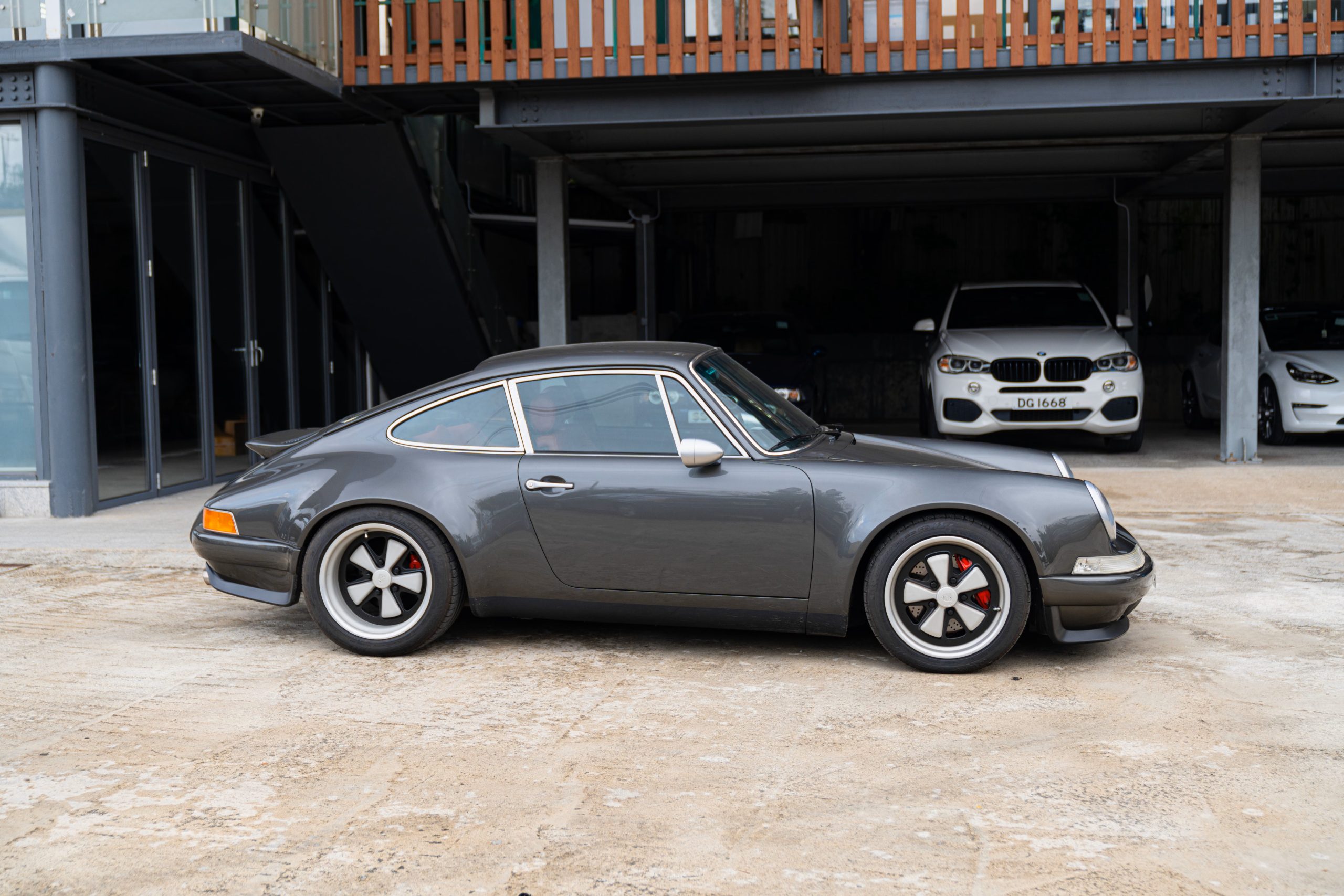 The 'HK001' is equipped with the 3.8-liter engine, delivering around 375 horsepower, all of which is channeled to the rear wheels via a five-speed manual gearbox and a limited-slip differential. This example also boasts a KW hydraulic front lift system.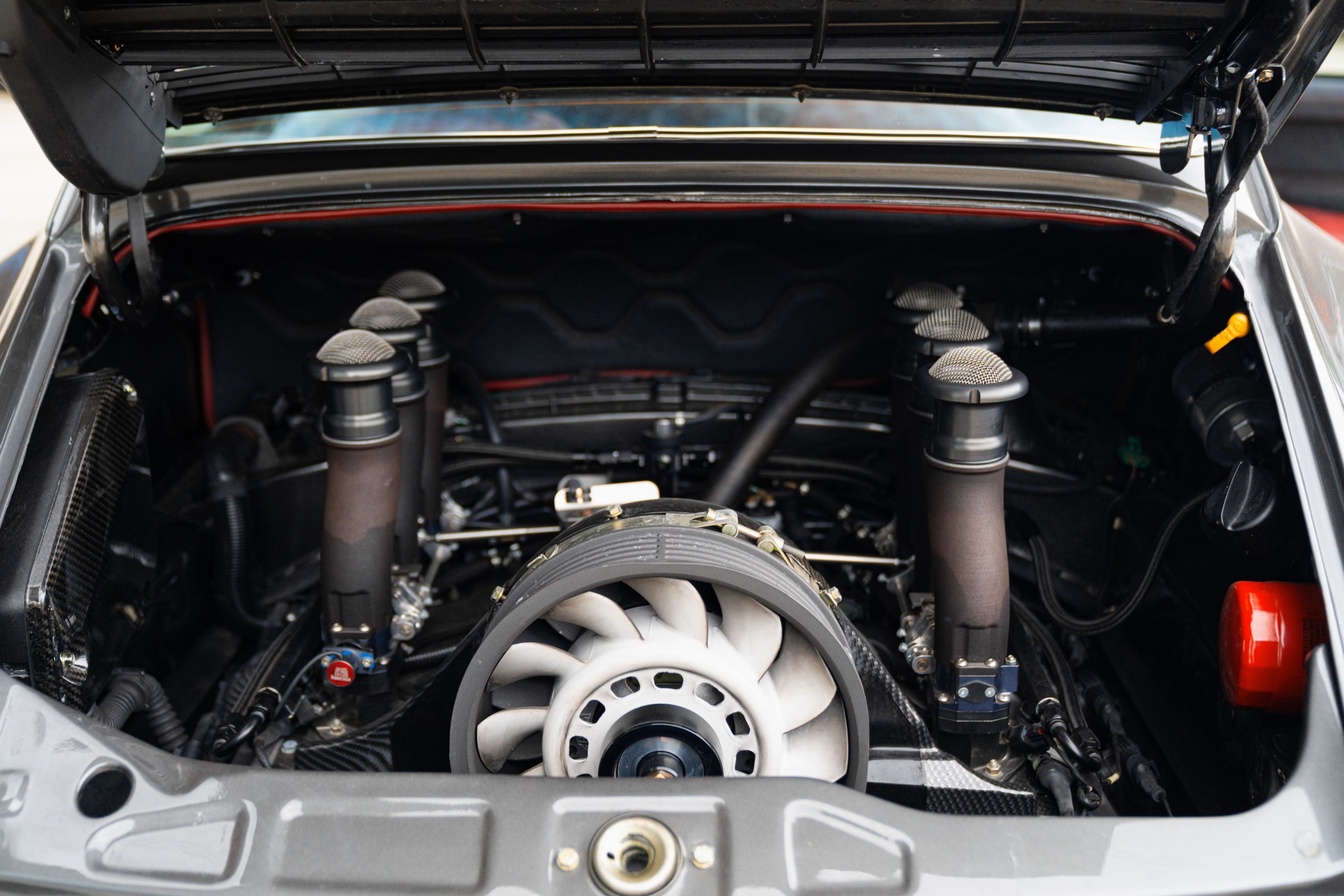 This Theon Design Porsche 911 represents a truly exceptional opportunity to acquire a custom masterpiece that would make a stunning addition to any collection of 911s or coveted sports cars, offering an exhilarating driving experience on open roads.
Source: Collecting Cars