The ultimate bespoke 911?
Since 1987, TECHART has been the international premium brand for the individualization and refinement of any Porsche model. Their most recent delivery, the GTstreet R Flyweight, adds new lightweight materials highlighting its track-focused nature. It also marks the beginning of a new era for the German tuner with the launch of its track-focused parts under the Flyweight line.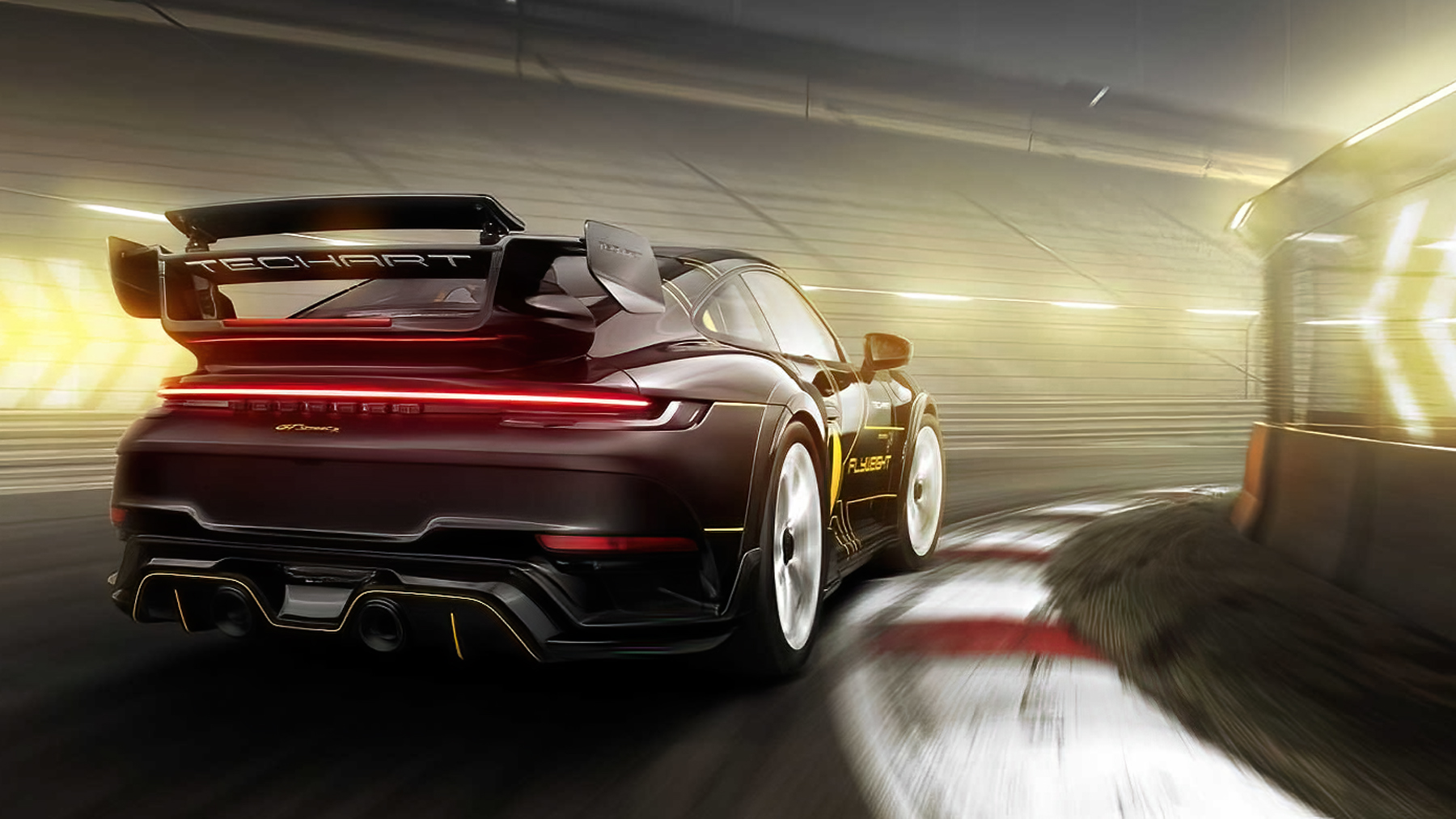 Like the car that preceded it, the GTstreet R Flyweight starts off as a Porsche 911 Turbo S. As part of its power kit, TECHART adds new turbochargers and air filters alongside proprietary engine and transmission software. These upgrades boost the Turbo S' 641 hp output to 800 hp. This results in a 2.5-second sprint to 60 mph, reaching 124 mph in 7.5 seconds.
Track Ready
While the GTstreet R was primarily a street car, the Flyweight has its sights set on the track. It sports a new carbon fiber front splitter alongside aggressive side canards. The Flyweight features new skid plates underneath to protect these new aero elements. The carbon fiber work continues with its front fenders and wheel arch extensions, which add to its track aesthetic and widened stance. These modifications balance out the massive carbon fiber fixed wing in the rear, which sits above the carbon fiber rear bumper and diffuser.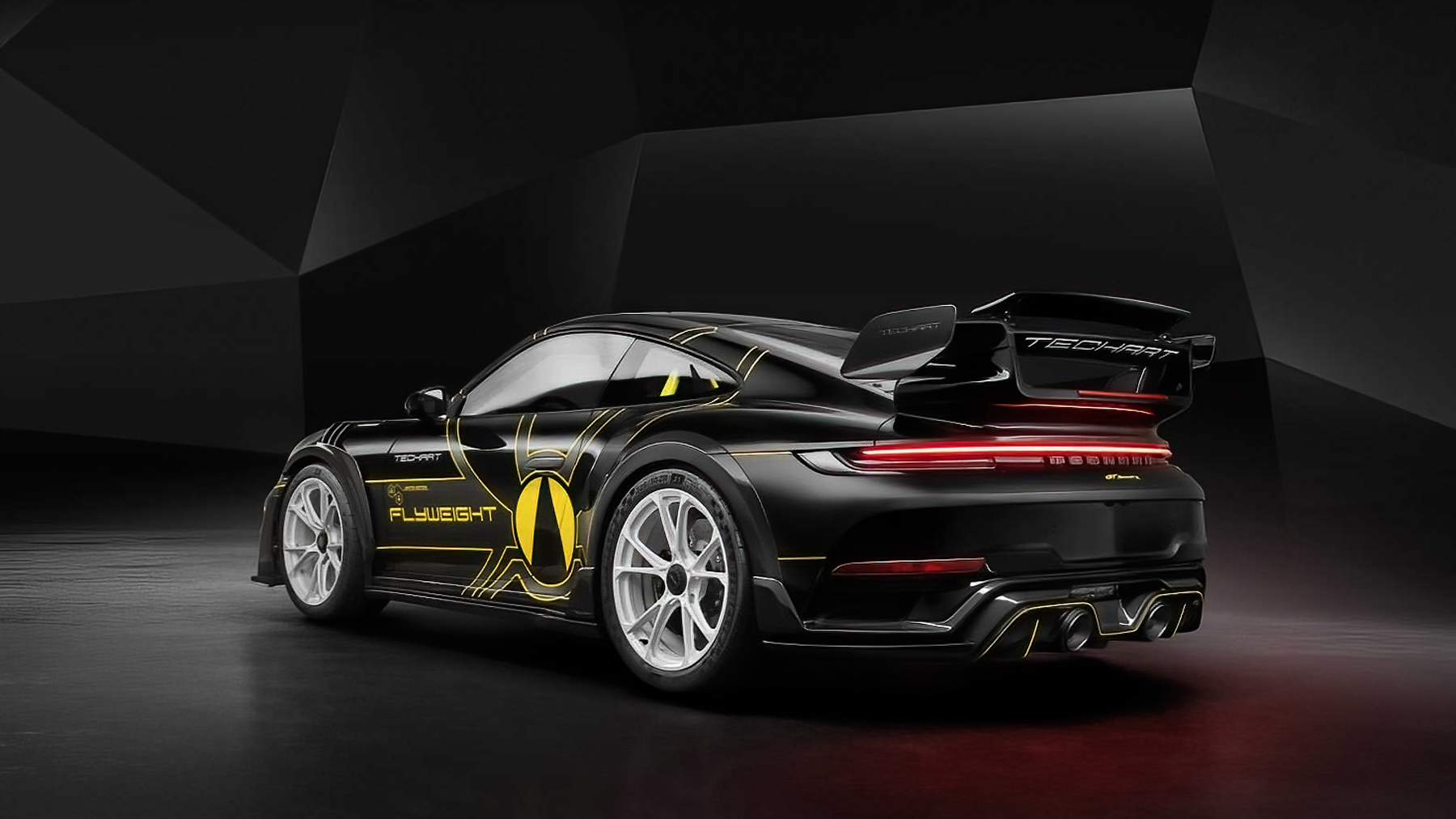 Aero aside, other track improvements include Öhlins coil-overs, a revised front suspension, and Michelin Pilot Sport Cup 2 R tires. As part of the Flyweight line, this new model wears forged 20 by 9.5-inch wheels up front and 21 by 12 inches out back. This unique wheel design saves 5.7 lb of unsprung weight up front and 4.8 lb in the rear. A lightweight sports exhaust saves a further 6.1 lb.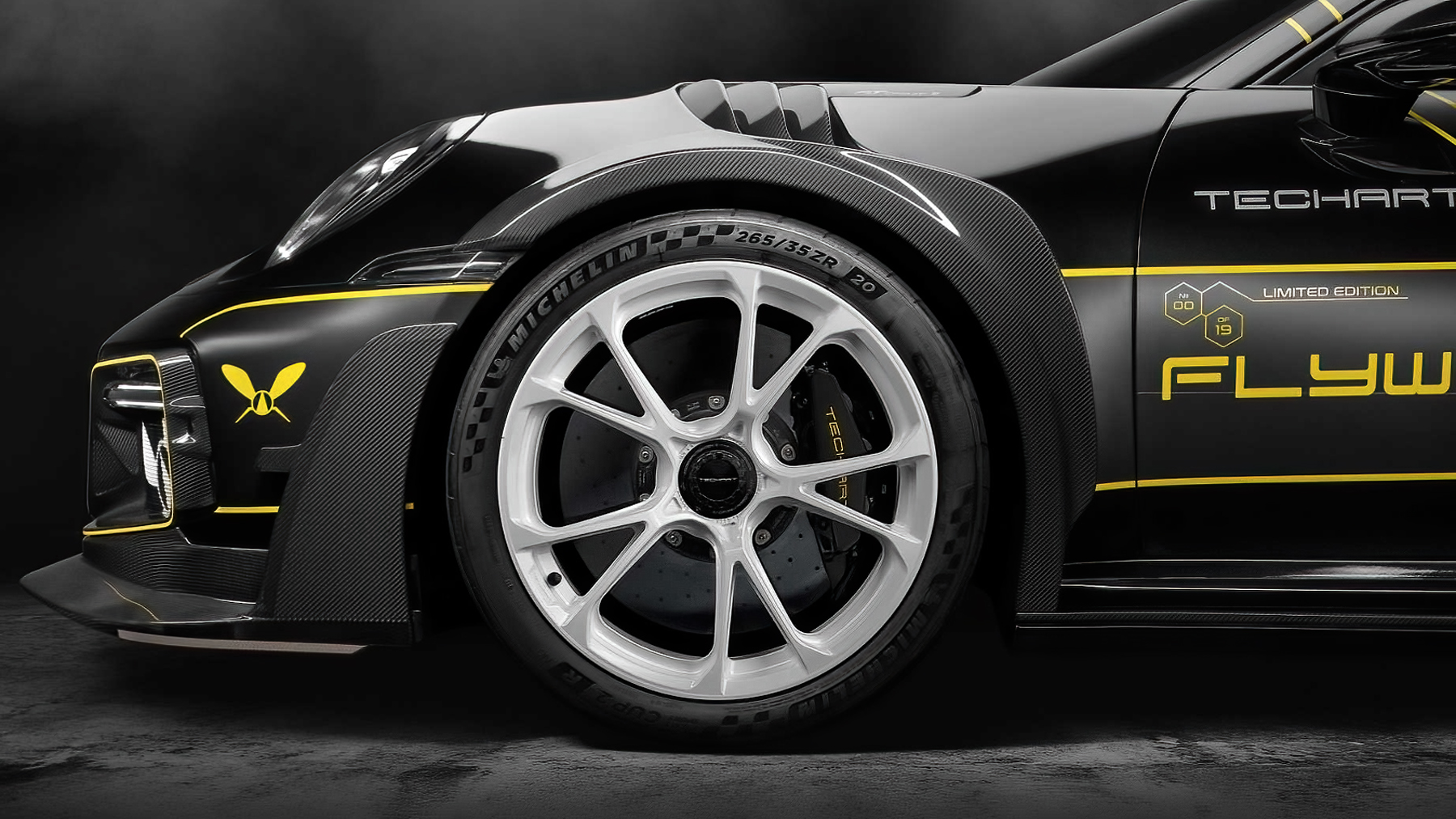 Handcrafted Interior
The Flyweight's most significant changes, however, live in its interior. A new set of Recaro Podium carbon fiber seats replace the Turbo S' more comfort-focused chairs. To further reduce weight, the carbon fiber shell of each seat weighs just 10.8 lb, while their seat pads are 3D-printed to minimize material use and keep them as compact as possible.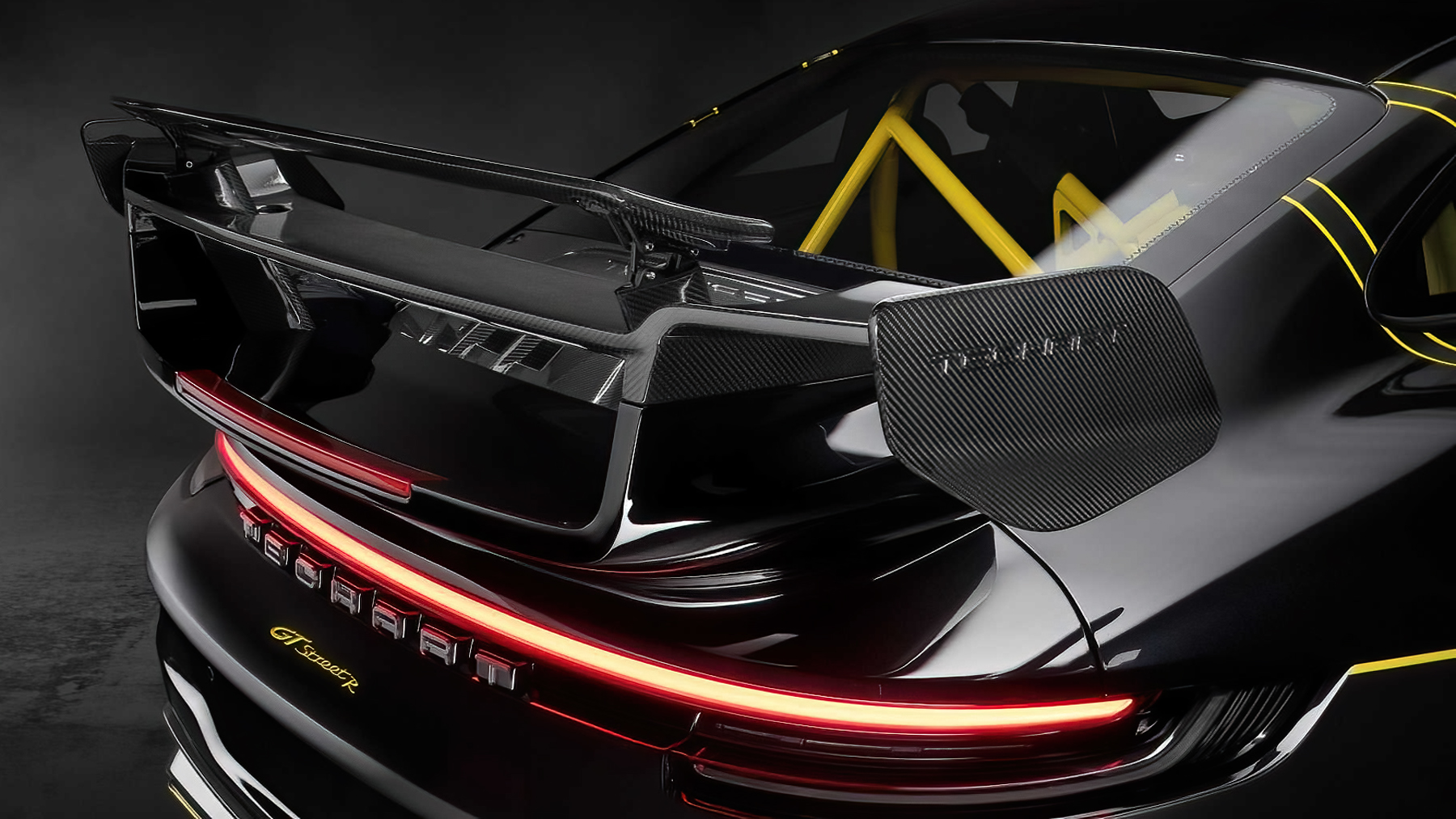 The Flyweight is available with an optional Clubsport package, which adds a roll bar, six-point racing harness, fire extinguishers, a rear seat delete, and a lightweight carpet. Add up all the weight savings, and TECHART's new track-focused sports car is 132.2 lb lighter than a comparable Turbo S.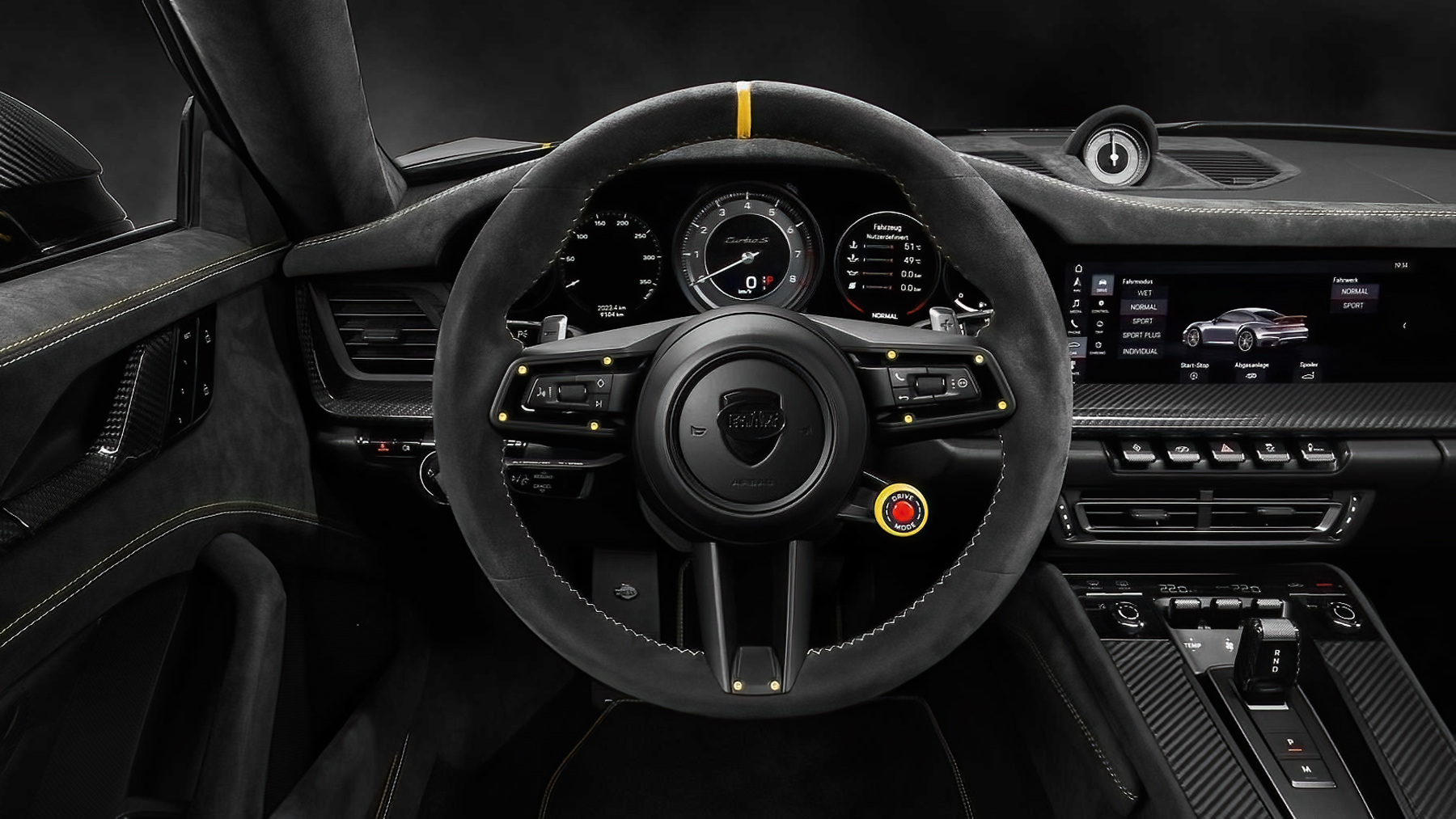 "Our goal with the GTstreet R Flyweight was to create a true track machine, " says Tobias Beyer, managing director of TECHART Automobildesign GmbH. "Through consistent weight reduction, advanced racing technology, and TECHART performance enhancement combined with a refined Flyweight clubsport interior, we have created a unique package. We can't wait for our customers to experience it for themselves – both on the world's most demanding race tracks and on the road."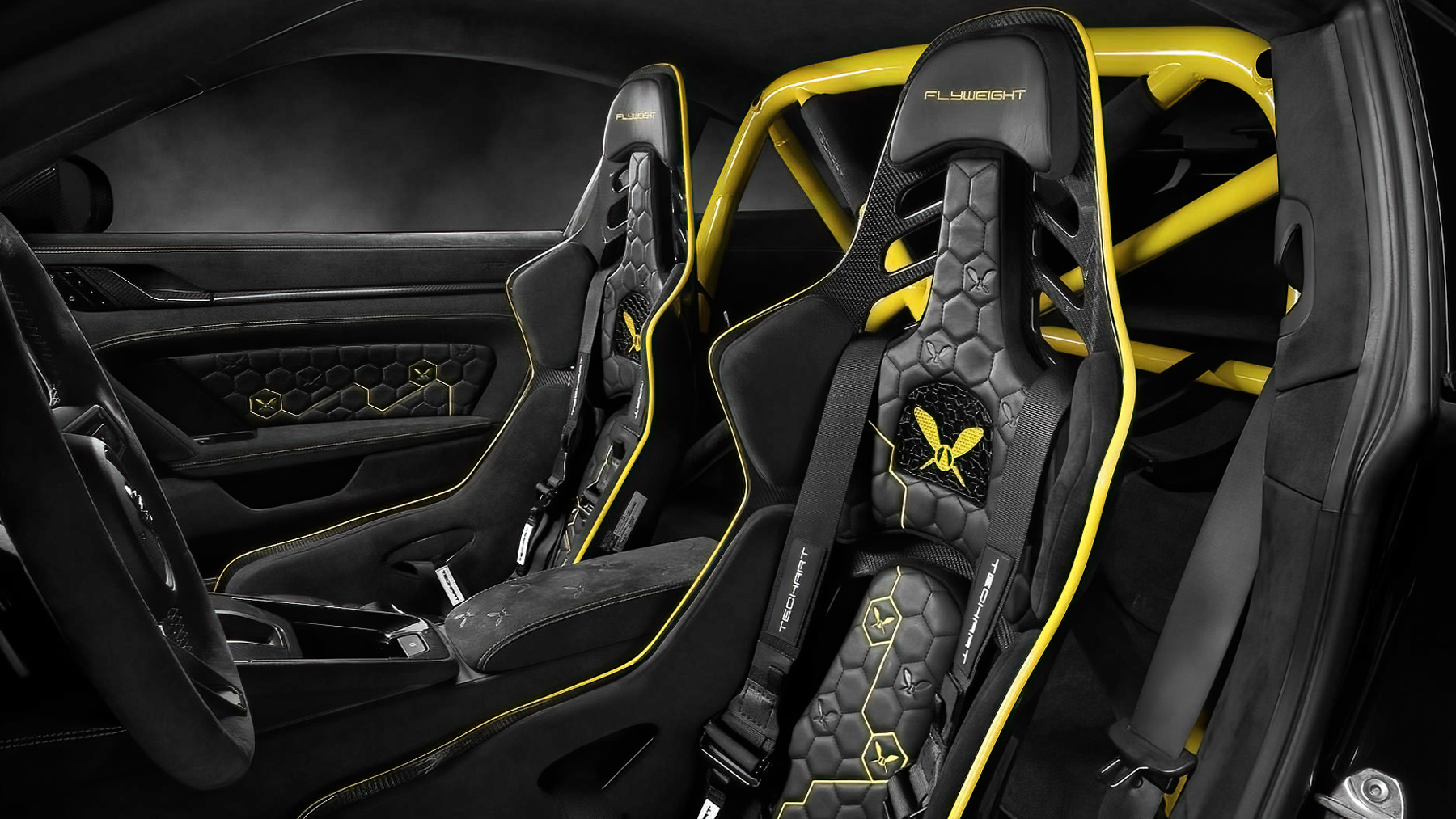 Limited Production
TECHART plans to build just 19 units of the GTstreet R Flyweight, which are available to order starting today.