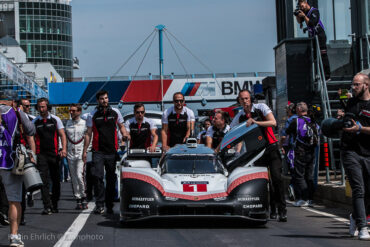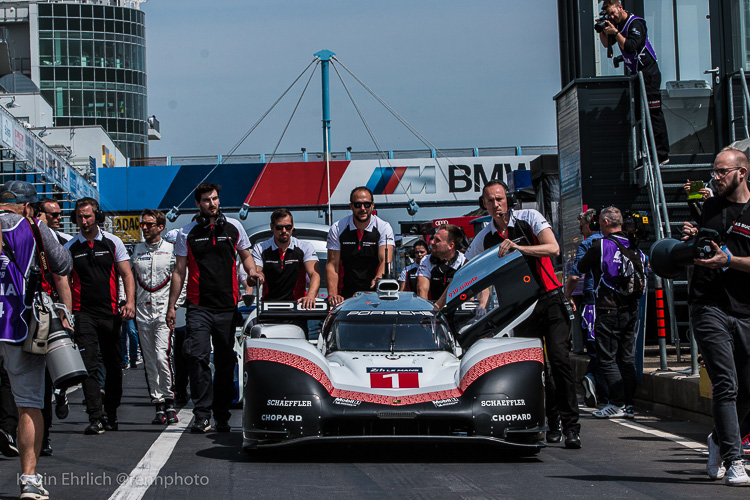 Nürburgring, 12 May 2018: The Porsche 919 Hybrid Evo (left) just prior to the 24-hour race. Timo Bernhard was on...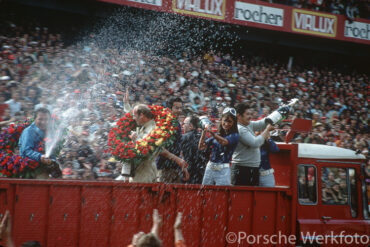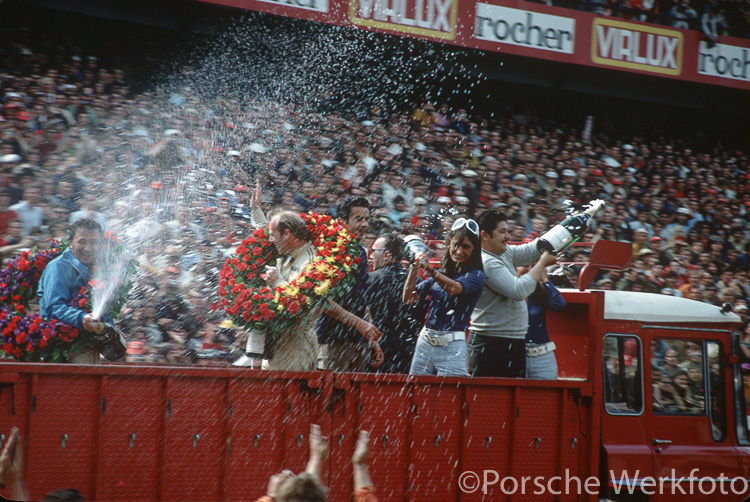 Le Mans 24 Hours, 13-14 June 1970: A jubilant Hans Herrmann and Richard Attwood are given a ride on the...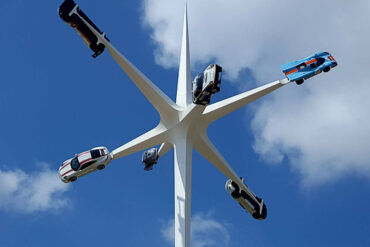 The Gerry Judah sculpture at the 2018 Goodwood Festival of Speed featured six Porsche cars mounted on a 52-metre-high star-shaped...
Rothmans Porsche 962C (chassis #006) 1987 Le Mans 24 Hour winner photographed at Porsche Museum in Stuttgart, May 2017 The...