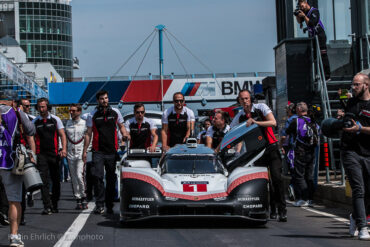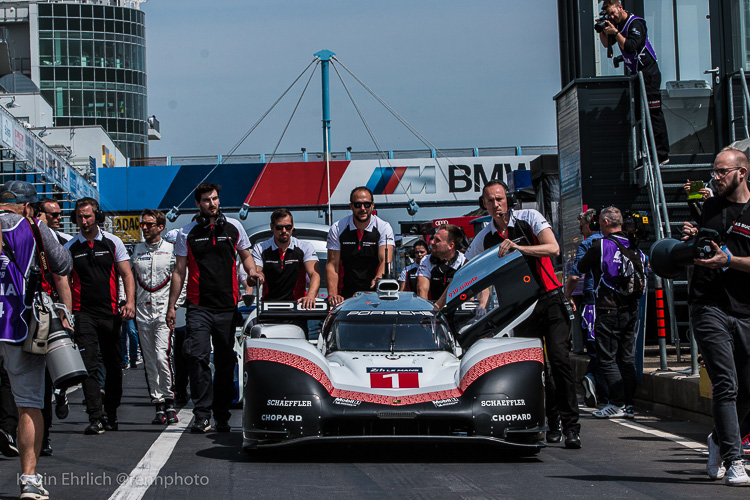 Nürburgring, 12 May 2018: The Porsche 919 Hybrid Evo (left) just prior to the 24-hour race. Timo Bernhard was on...
Read More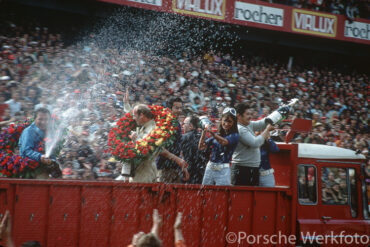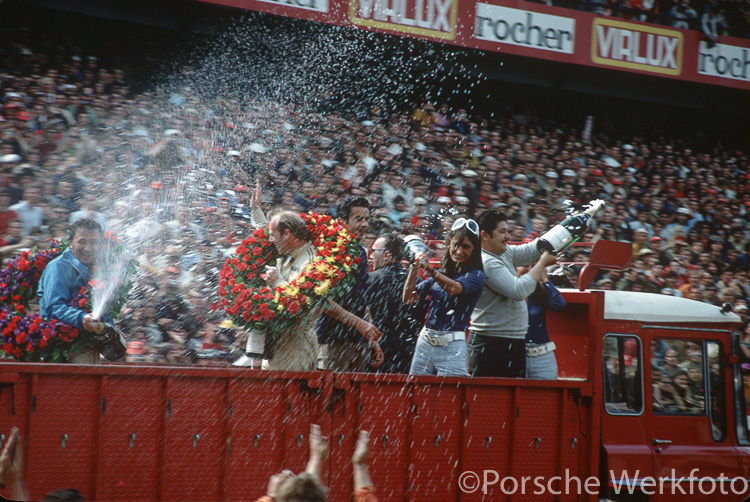 Le Mans 24 Hours, 13-14 June 1970: A jubilant Hans Herrmann and Richard Attwood are given a ride on the...
Read More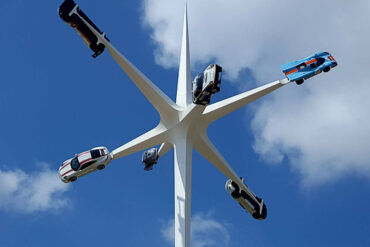 The Gerry Judah sculpture at the 2018 Goodwood Festival of Speed featured six Porsche cars mounted on a 52-metre-high star-shaped...
Read More
Rothmans Porsche 962C (chassis #006) 1987 Le Mans 24 Hour winner photographed at Porsche Museum in Stuttgart, May 2017 The...
Read More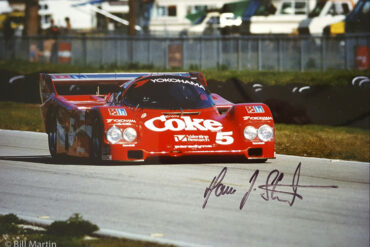 Hans Stuck at the wheel on the way to winning Sebring in 1986. His co-drivers were Jo Gartner and Bob...
Read More