Delivering even more engine power, lower weight and shorter transmission ratios, as well as upgraded body and suspension components than all previous GT3s, the 997.2 Porsche 911 GT3 RS sets the foundation for homologating the race version of the 911 GT3. The heart of the new, uncompromising GT3 RS is the power unit. Like the engine featured in the 911 GT3, the naturally-aspirated RS power unit now displaces 3.8 liters and delivers even more power, while revving up even faster to its 8500 rpm redline. It now delivers 450 horsepower, 15 more horsepower than its 997.2 911 GT3 counterpart. Even with a specific output of more than 118 hp per liter from the six-cylinder boxer engine, the power unit in the new GT3 RS remains fully suitable for everyday use.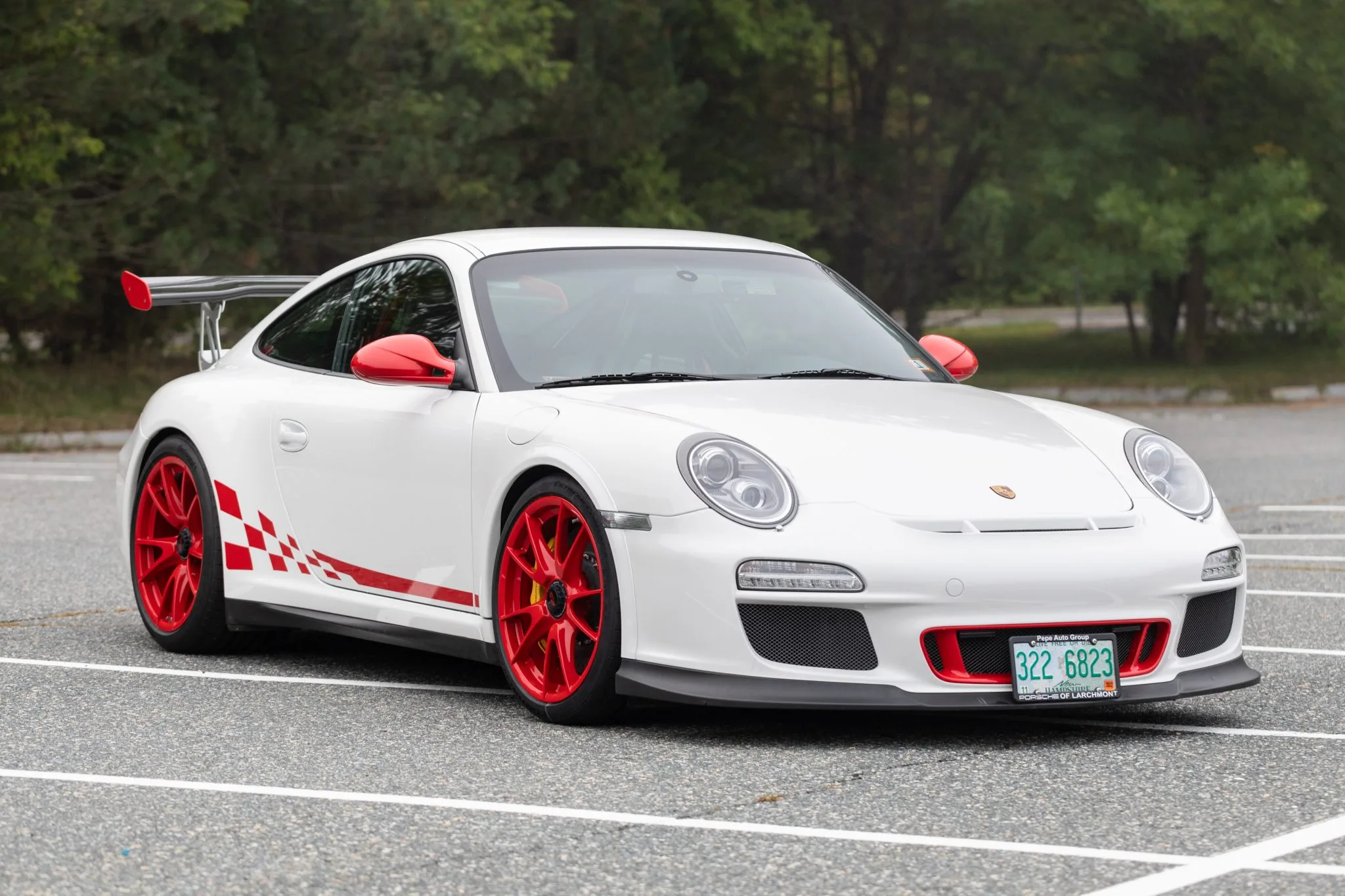 Acquired by its current owner in January 2018, this 2010 Porsche 911 GT3 RS currently on sale on Bring A Trailer is finished in Carrera White (one of the car's official launch color combinations) with complemental red decals. Inside, the car boasts carbon-fiber-backed sport seats upholstered in black leather with Alcantara inserts as well as carbon-fiber trim, Guards Red seatbelts and door pulls, a roll cage, racing harnesses, a hardwired Escort radar detector and jammer, a CD stereo, automatic climate control, and cruise control.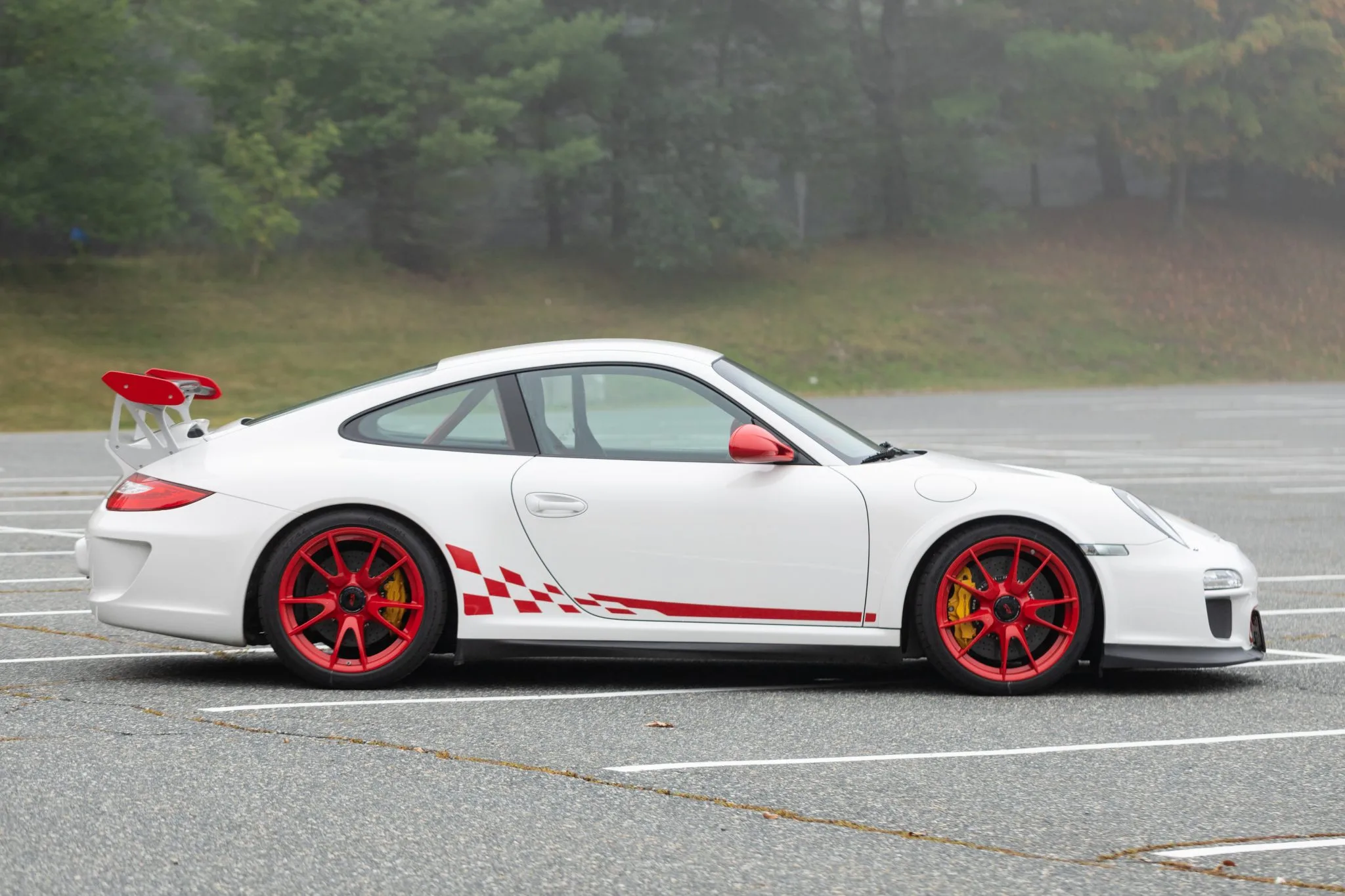 Driven just 7k miles over the course of its lifetime, the car is now being offered complete with owner's manual, service records, a DME report, two key fobs, a car cover, and a clean New Hampshire title in the seller's name. Furthermore the car is also fitted with red 19″ center-locking wheels, Porsche Ceramic Composite Brakes, a limited-slip differential, bi-xenon headlights, a fixed rear wing, a roll cage, racing harnesses, and a GMG exhaust system.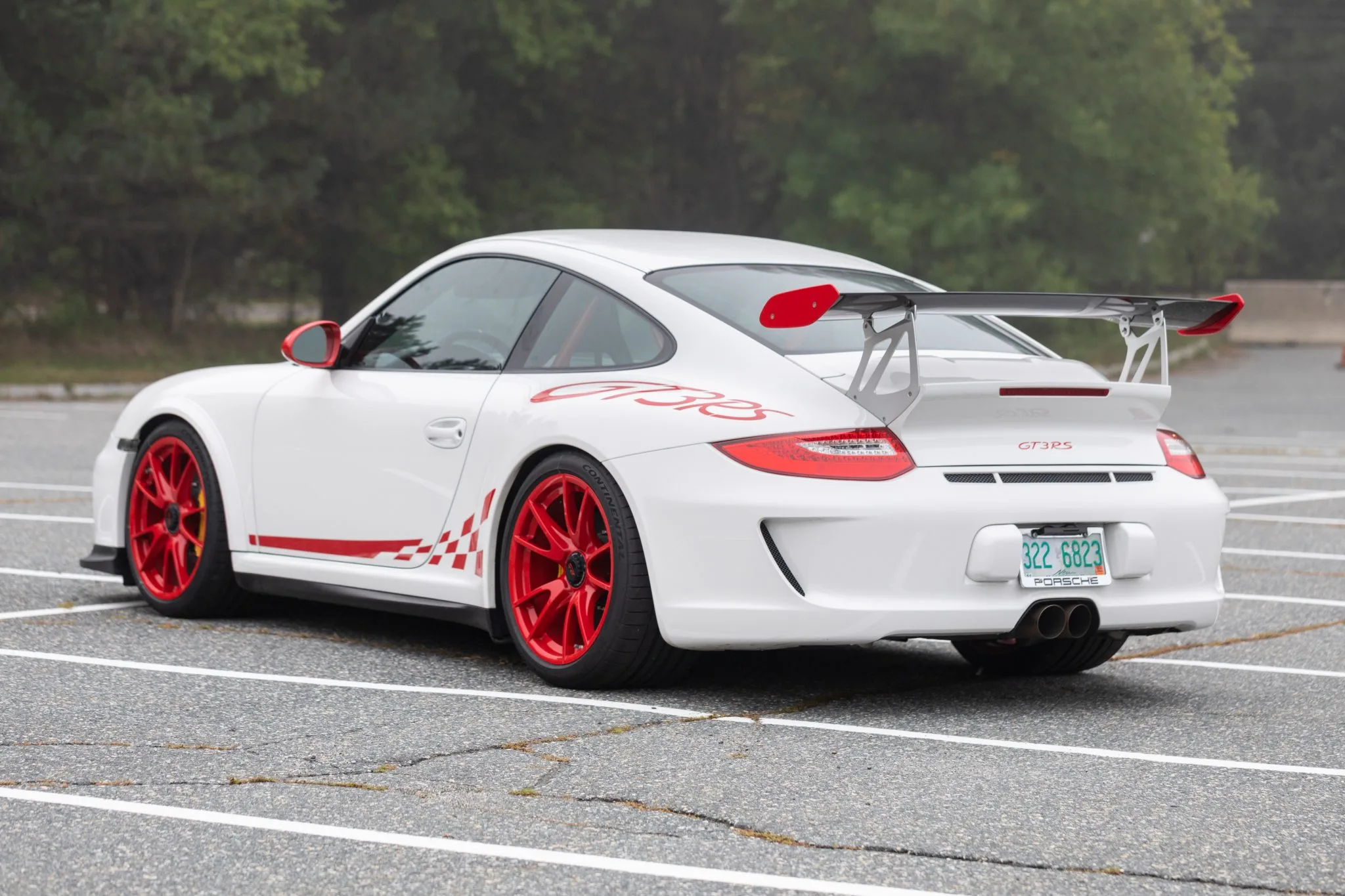 Being the final iteration of the GT3 RS that comes with a manual transmission, this 2010 Porsche 911 GT3 RS has already become a sought-after sports car and will surely take the hearts of many automotive enthusiasts and collectors for years to come, thanks to its excellent performance and superb handling capabilities!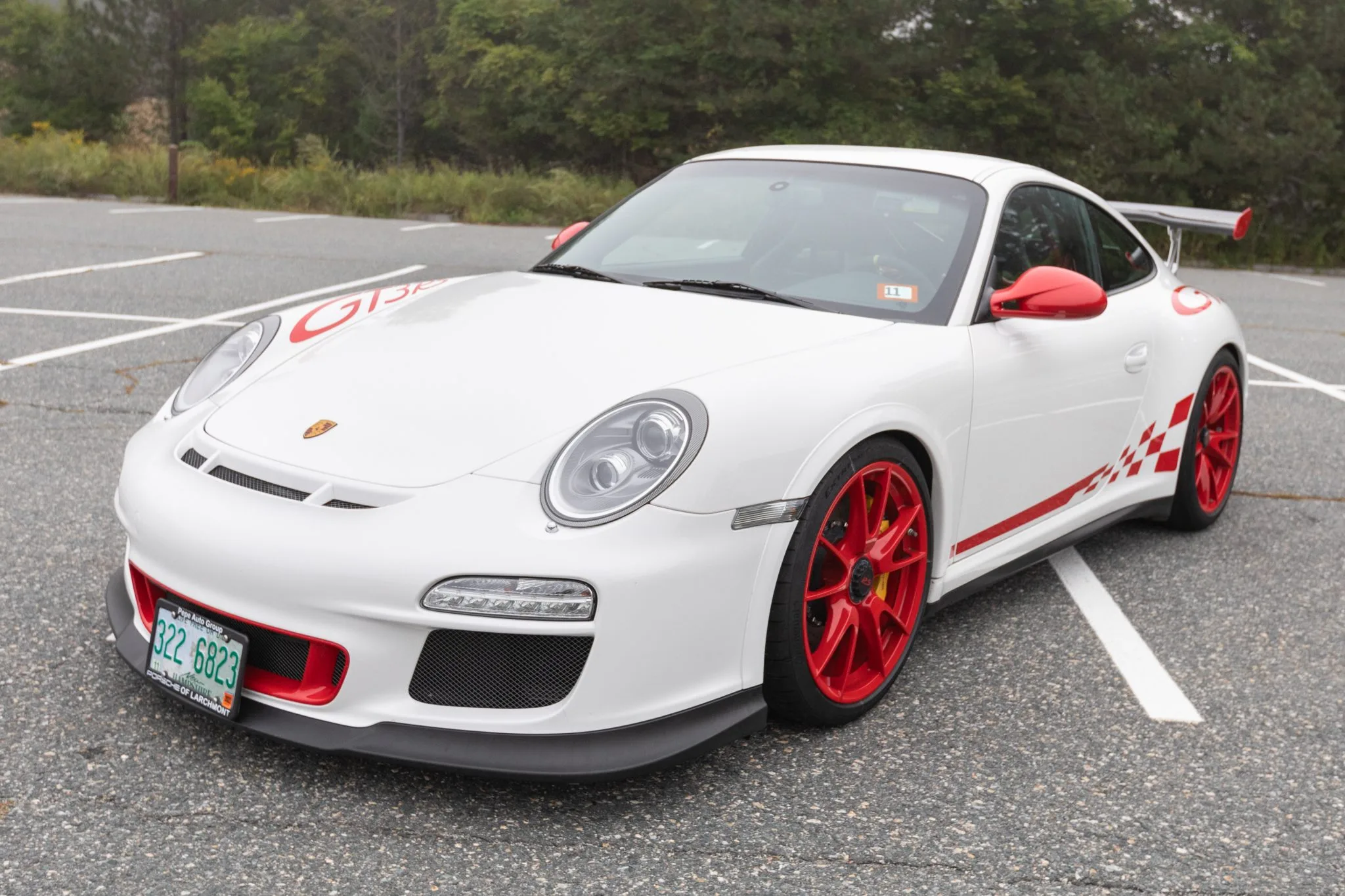 Feel free to check out the official listing on Bring A Trailer to learn more details about the car and how to start placing your bids!