Car spotters have sighted what appears to be a facelifted Porsche 911 (992 generation) cabriolet. The sports car was out testing in the frigid temperatures of Northern Europe. It follows recent sightings of the 911 Coupe (Turbo and Carrera) prototypes, pointing to an upcoming refresh for the entire model lineup.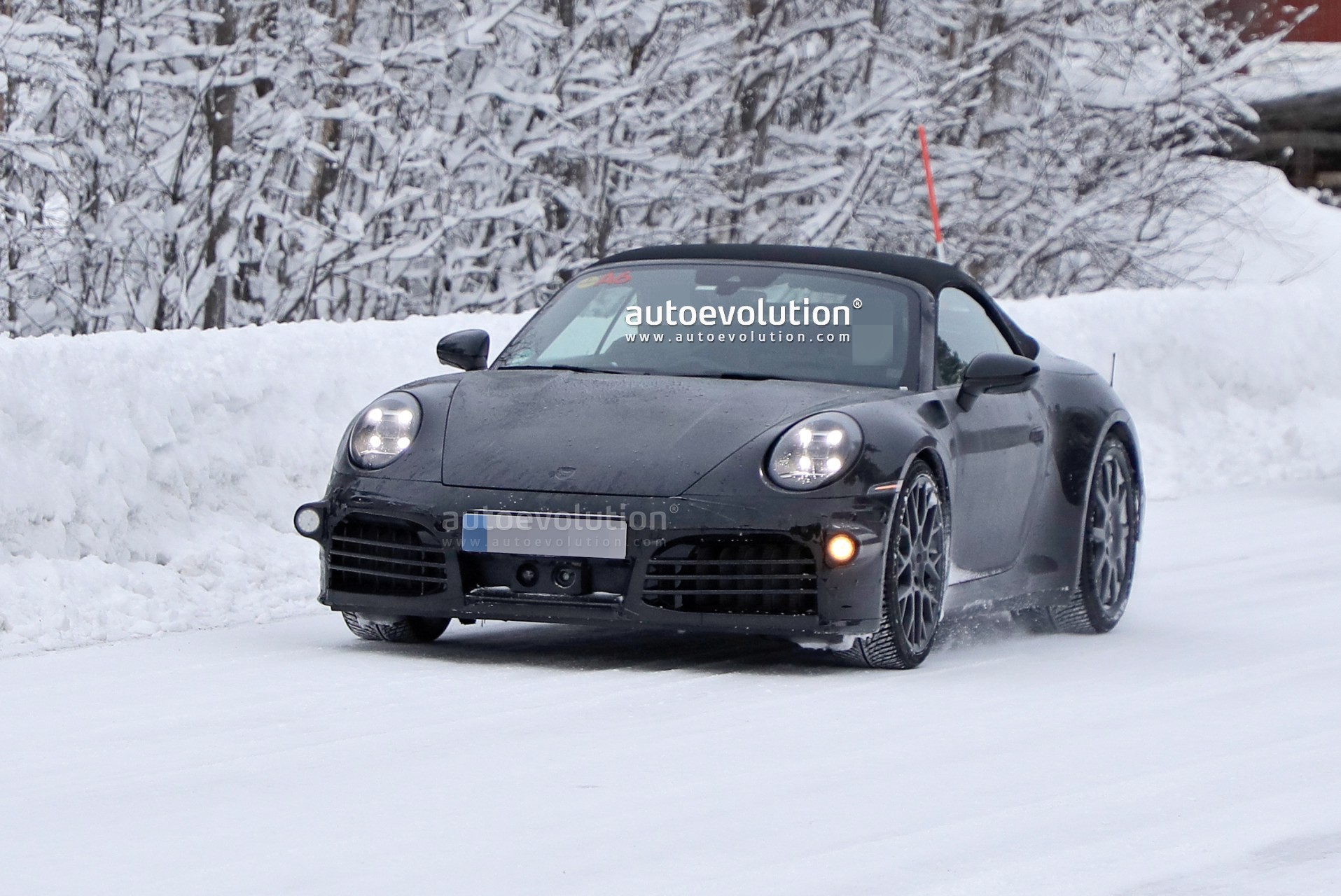 The 911 Cabriolet prototype was camouflaged as is customary with most test vehicles. However, it was still possible to make out a few differences compared to the current model. At first glance, some of the biggest changes seem to be around the front end. There is a new grille design featuring vertical slats for the air intakes. The daytime running lights and turn signals may also be restyled. It's hard to tell, though, as they were covered entirely on the prototype vehicles.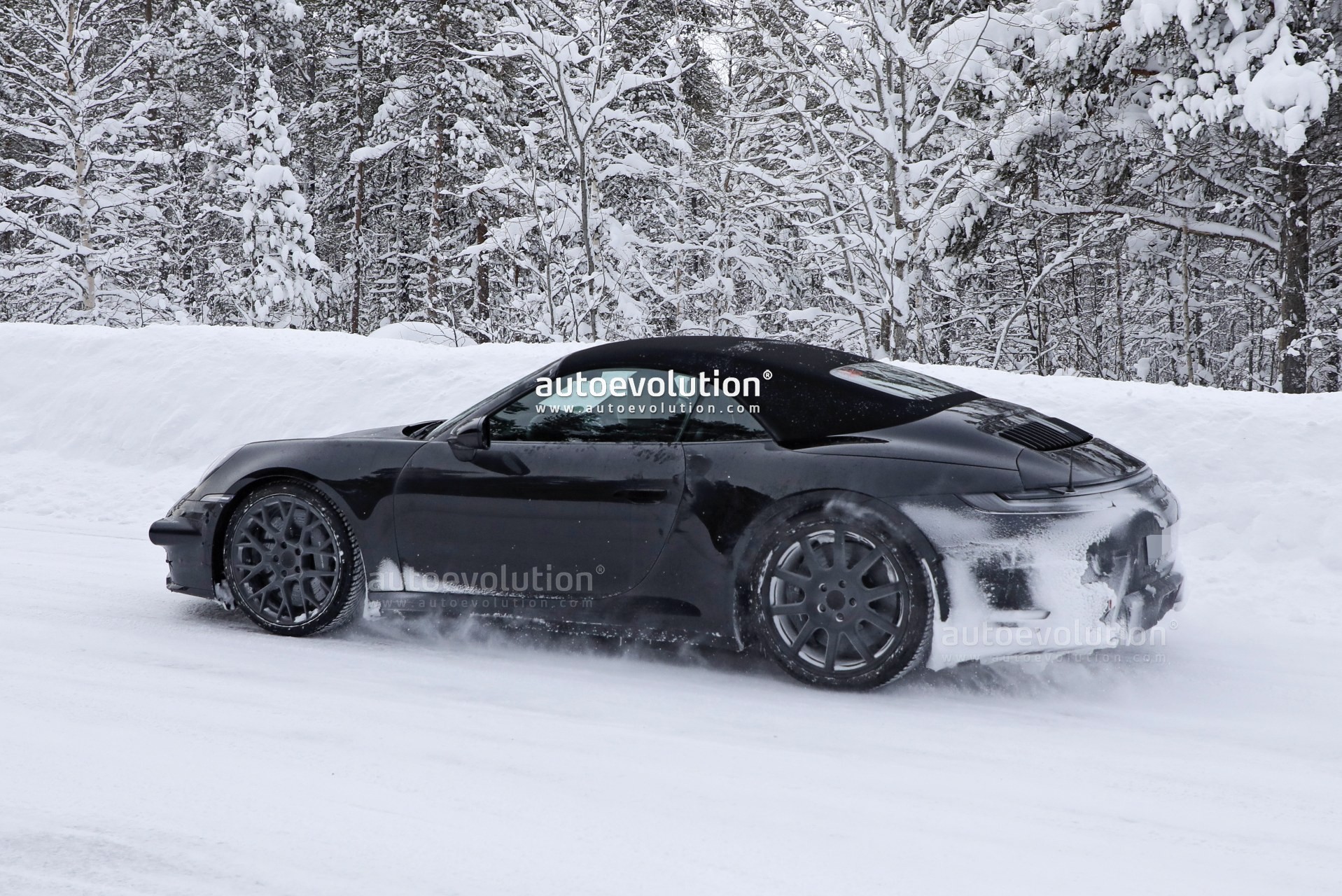 The rear bumper was partially obscured by snow. However, the fact that Porsche bothered to camouflage that section hints at a redesigned diffuser and possibly, new outlets for the engine cover.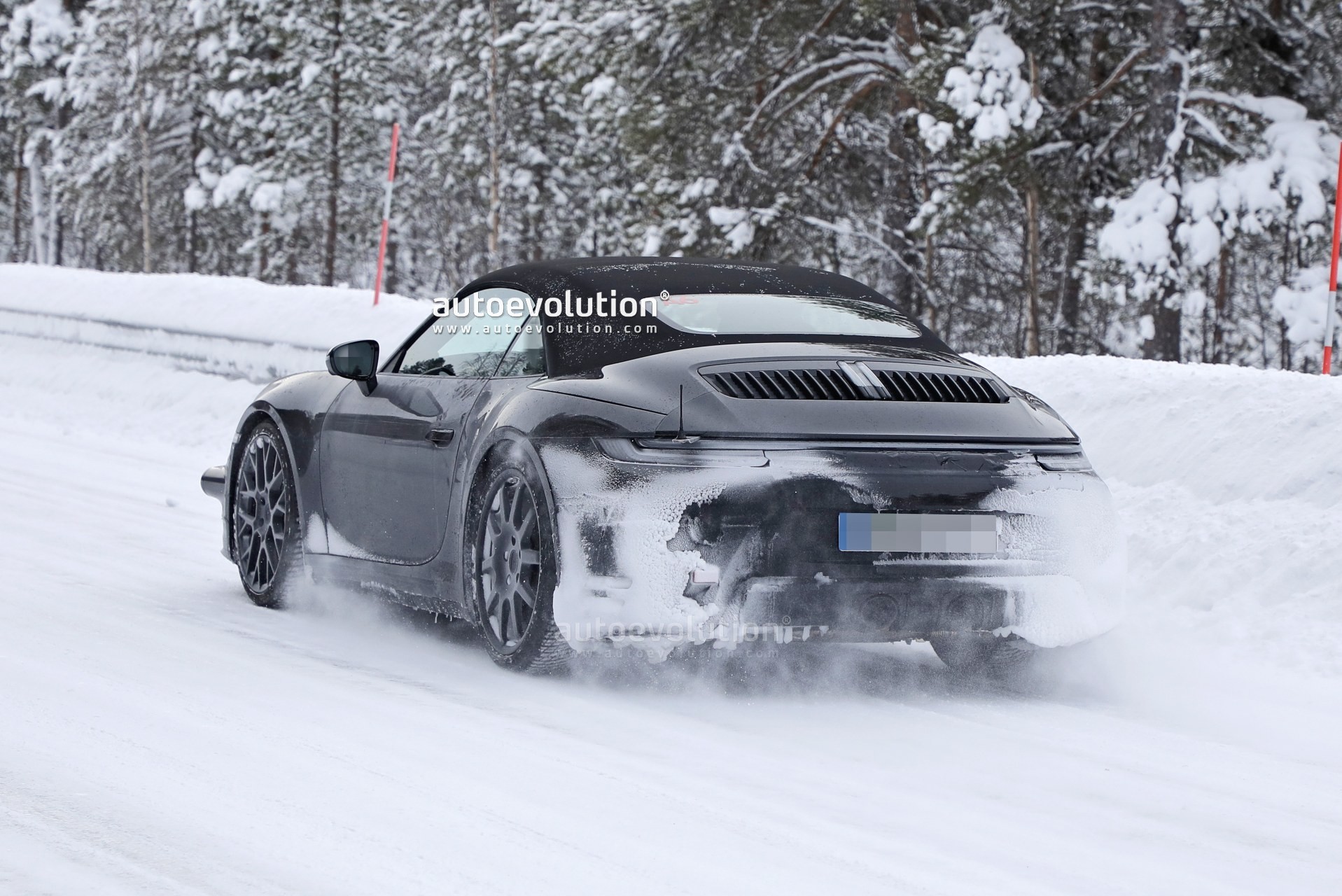 Official information about powertrain options is scarce at the moment, and it was hard to decipher any tell-tale signs from the spy photos. Still, there have been reports that the new 911 range will return to a naturally aspirated powerplant – perhaps a variant of the 4.0-litre flat-six currently found in the Cayman GT4. If that happens, there is a very strong possibility of a manual transmission going along with it. Now, that would be the perfect match-up.
There is no word yet of any release date, and it could be several months before Porsche officially unveils the facelifted 911 models.