In 1987, the RUF CTR-1 Yellowbird achieved unprecedented fame as it became the world's first viral sensation.  The Yellowbird earned the title of the world's fastest production car, reaching a remarkable top speed of 211 MPH at the challenging Nürburgring Nordschleife. This exclusive, handcrafted automobile, based on a Porsche 911, outperformed competitors from Ferrari and Lamborghini, solidifying its legendary status.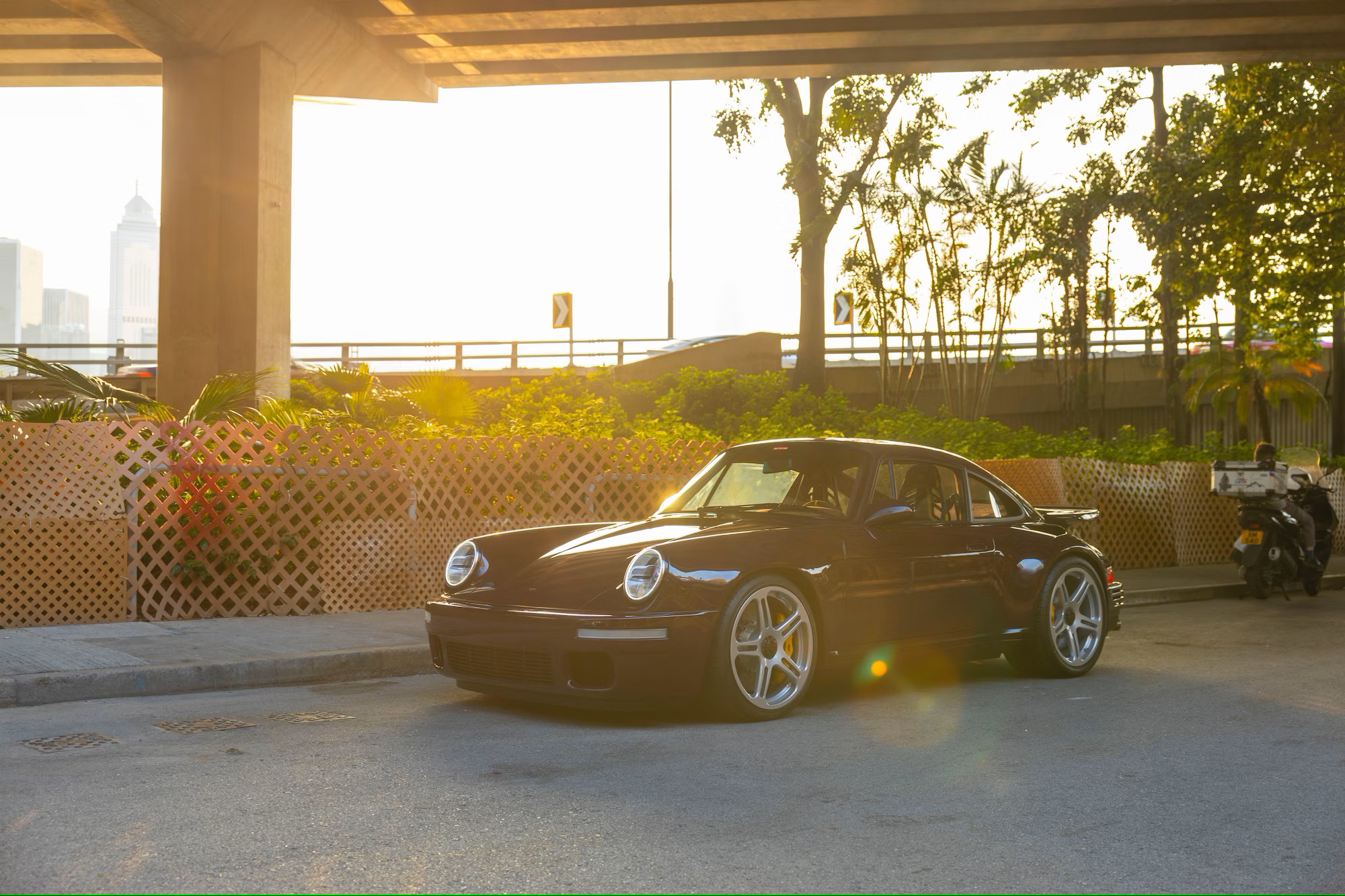 Fast forward 30 years, and RUF introduced the CTR Anniversary, marking the fourth generation of their Group C Turbo RUF series. Although its design pays homage to the iconic 1987 Yellow Bird, this vehicle rides on a chassis developed entirely in-house by RUF. The primary structure is predominantly crafted from lightweight carbon fiber, with steel crash structures at the front and rear. All body panels also utilize carbon fiber, resulting in a remarkably low total weight of just 2,646 pounds.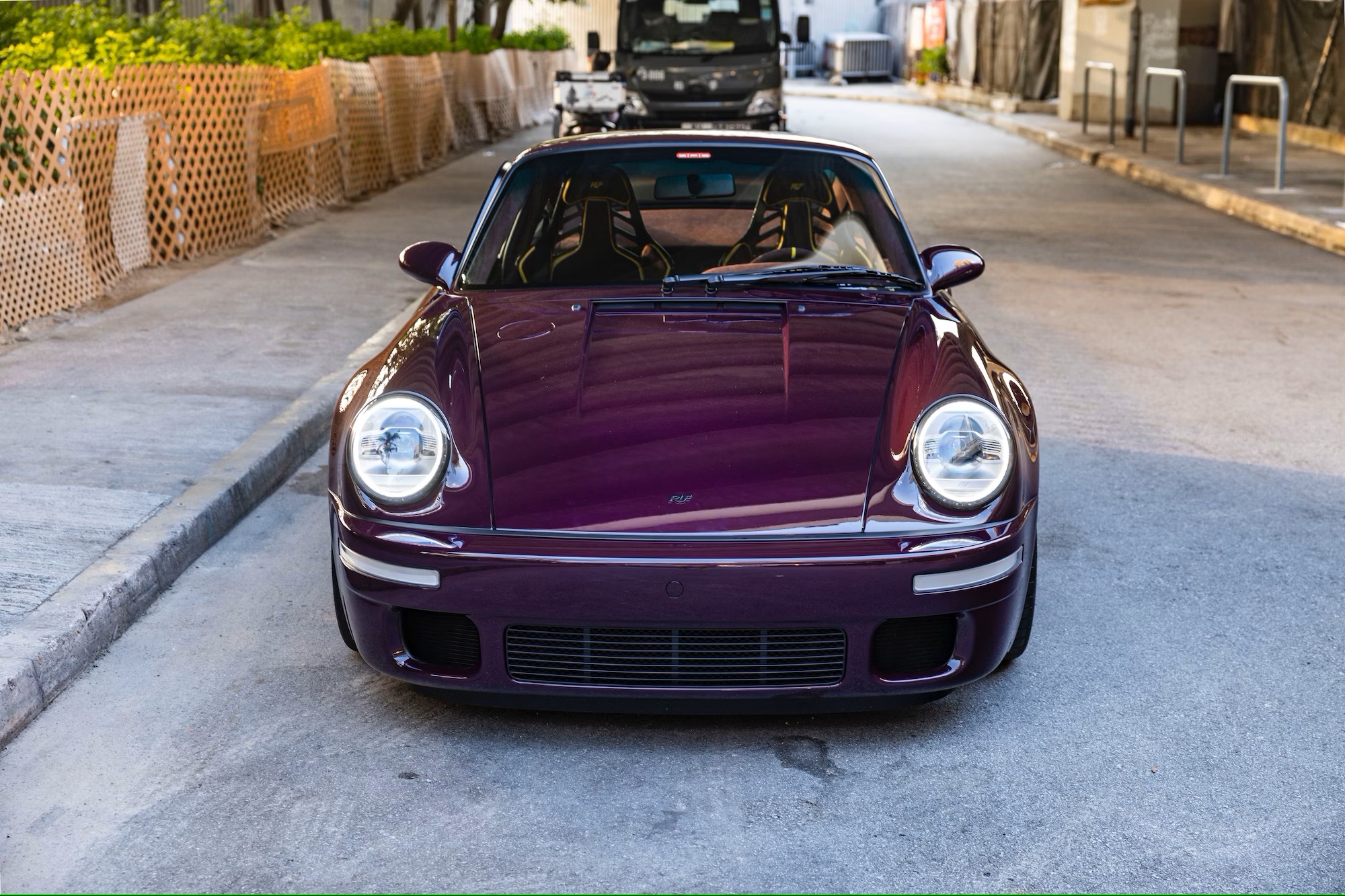 Now, you get the rare opportunity to own a brand-new example of this bespoke sports car which is currently available for purchase through Collecting Cars. Only 50 units was produced, and this particular example is believed to be the sole one finished in Aubergine. It remains in pristine, factory-fresh condition with minimal mileage, making it an irresistible prospect for discerning Porsche collectors.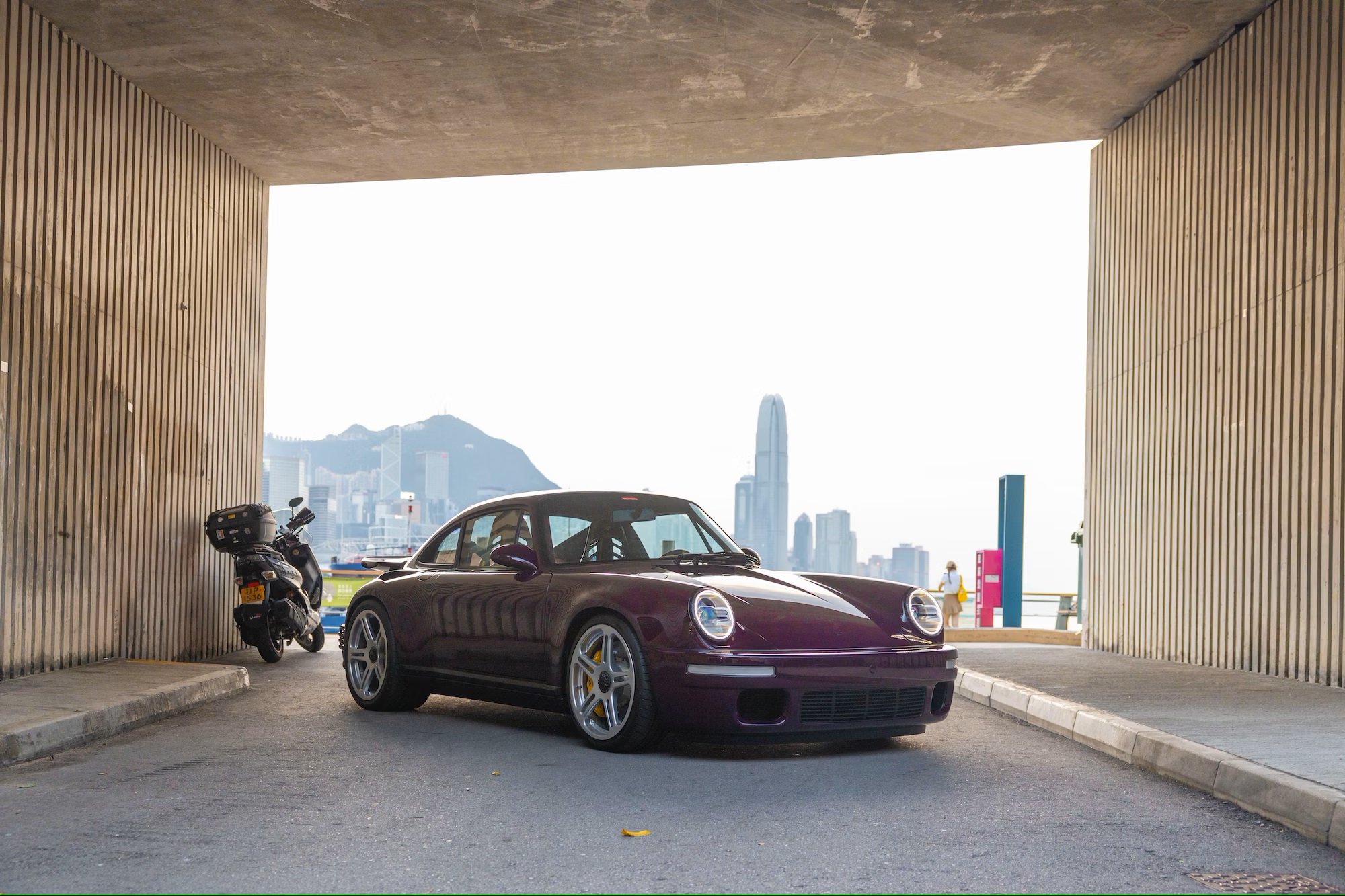 While the CTR Anniversary's styling pays tribute to the iconic 1987 Yellowbird model, it is not constructed on a 964 chassis. Instead, it represents a ground-up build by RUF, denoted by the 'W09' chassis prefix. The car features a bespoke carbon-fiber monocoque, expertly crafted by specialist Gerg, a supplier known for providing chassis to WEC racing cars. It also comes with 19-inch alloy wheels, which conceal carbon-ceramic brake discs exclusively designed for RUF. The vehicle is equipped with five-stage adjustable dampers, a traction control system, and a front axle lift system.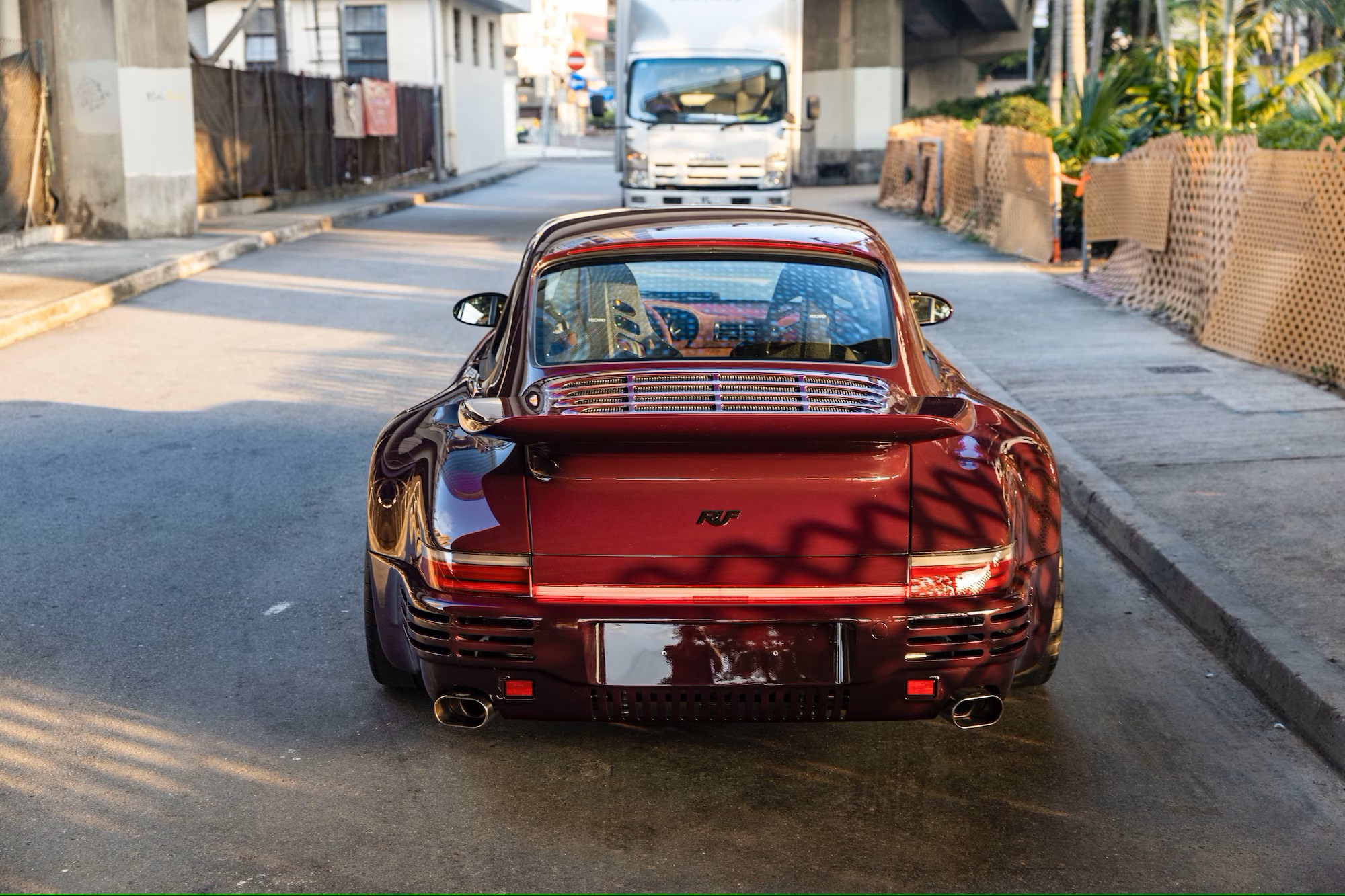 Inside the car, Aubergine Alcantara material adorns various elements, matching the exterior paint color. This includes the gearstick, transmission tunnel, most of the dashboard, and the steering wheel. The vehicle also comes equipped with cruise control, Bluetooth phone integration, as well as electric windows and mirrors. Contrasting yellow leather accents and yellow stitching add a striking touch to the interior.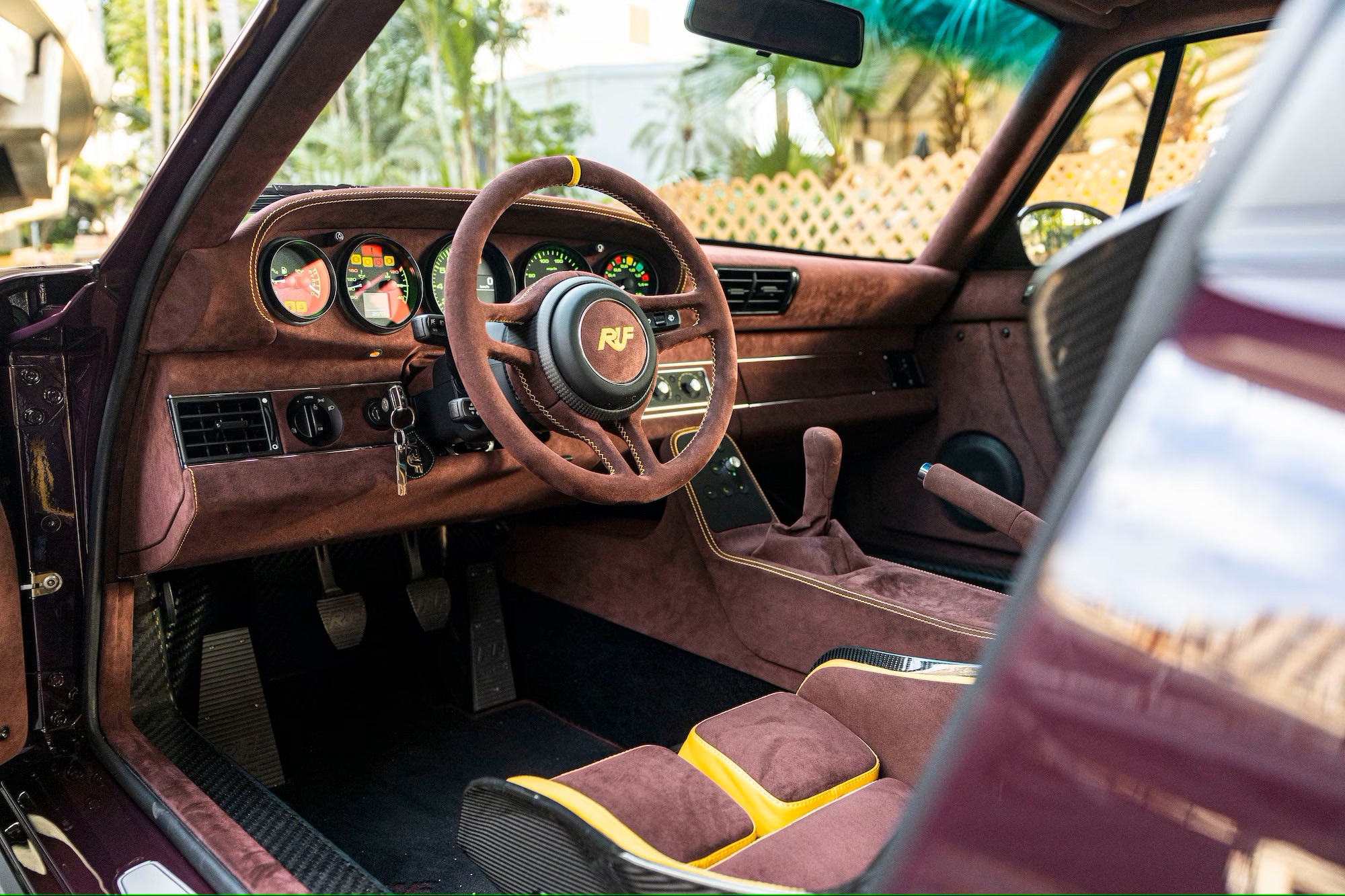 Powering the CTR Anniversary is a twin-turbocharged 3.6-liter flat-six engine featuring a Mezger-designed block, which generates an astonishing 710hp and 880Nm of torque. This power is delivered to the rear wheels through a seven-speed manual gearbox. The RUF CTR Anniversary accelerates from 0 to 62 MPH in less than 3.5 seconds and boasts an impressive top speed of 225 MPH. Notably, it reaches 125 MPH from a standstill in under nine seconds.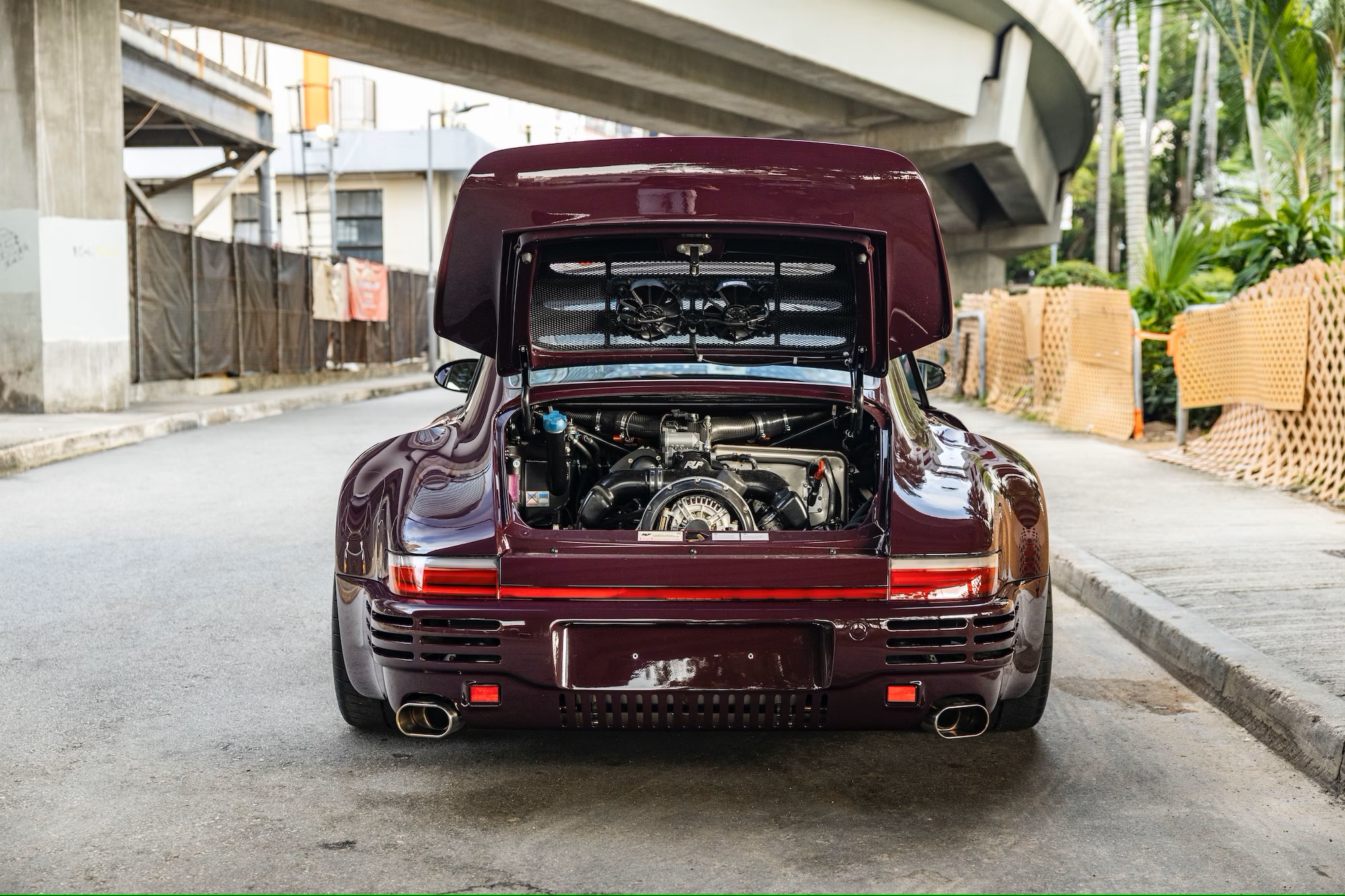 Honoring one of the most renowned modified Porsches in history—the iconic Yellowbird—this CTR Anniversary is equipped with a formidable twin-turbocharged 710hp engine and a manual gearbox, delivering sensational performance to complement its breathtaking aesthetics.
Source: Collecting Cars