Bid now to get the chance to acquire one of the rarest 964s ever built, a 1992 Porsche 911 Turbo S2 currently offered for sale-via-auction with no reserve on Bring A Trailer.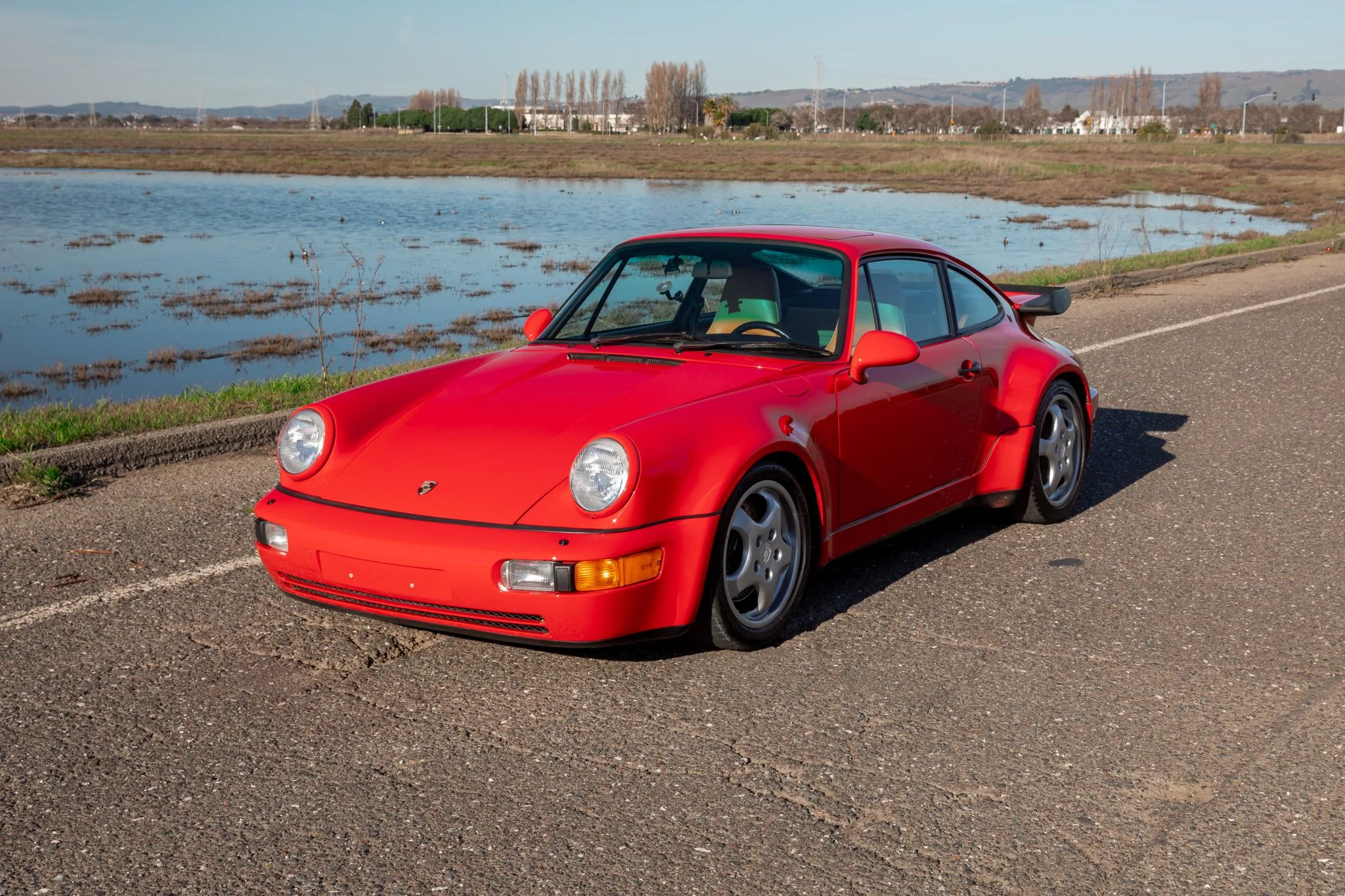 In 1991, the International Motor Sports Association (IMSA) introduced the Bridgestone Supercar Championship as a support race during the GT series, which grew to attracting both amateur and pro drivers to the series. The cars raced in the series were essentially the top end cars offered to the public at dealers. Homologation regulation requirements were that manufacturers had to deliver a minimum of 200 road going cars to the U.S. market, which also had to include 20 'race versions' as well.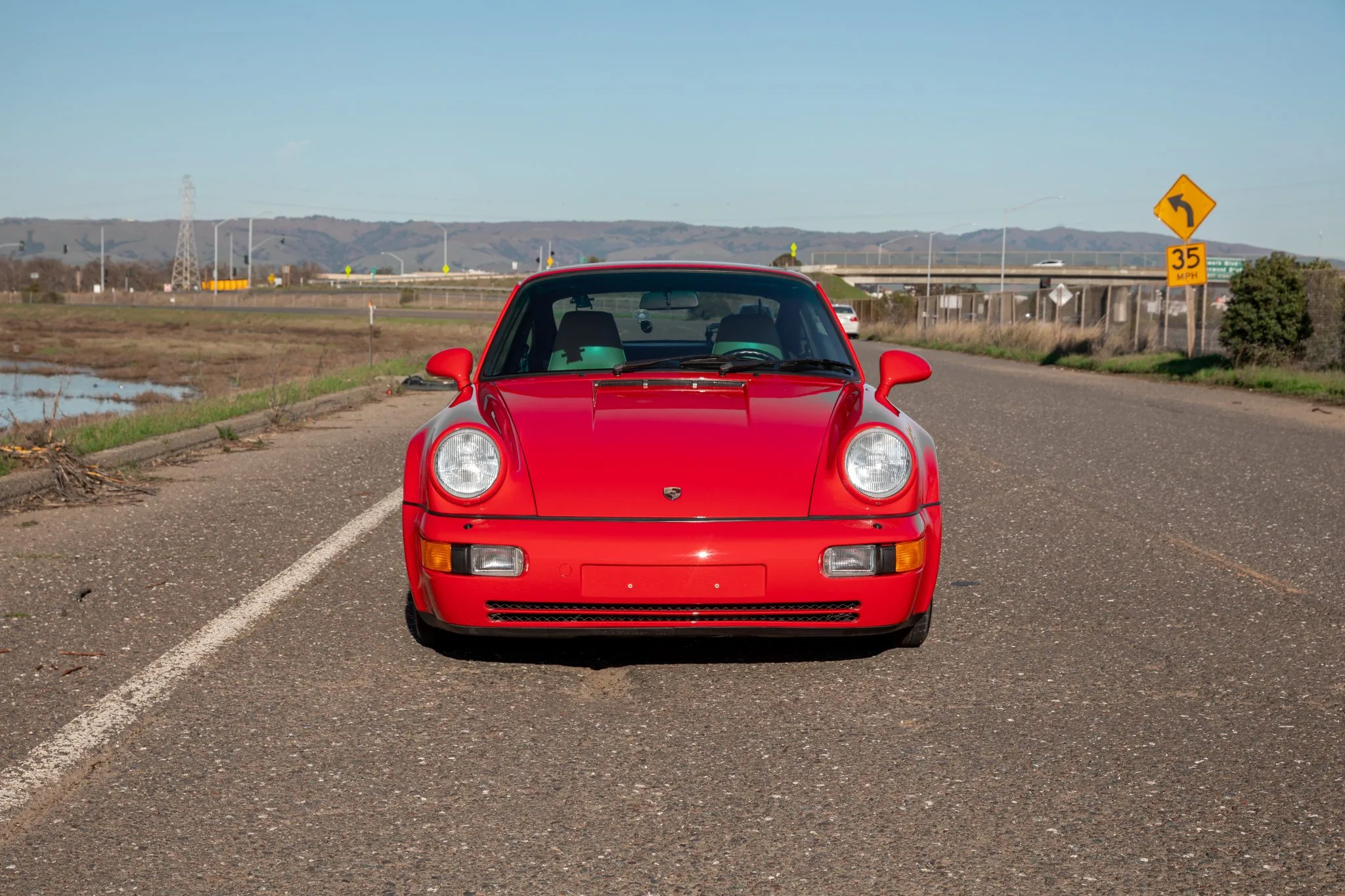 In 1992 Porsche wanted to compete in this IMSA sports car series but needed to produce a required number of road cars to meet those homologation requirements. While the initial racecars were developed in Germany then sent to the U.S. for race preparations, the S2 Turbo was actually exported to Andial as fully optioned 964 Turbo models.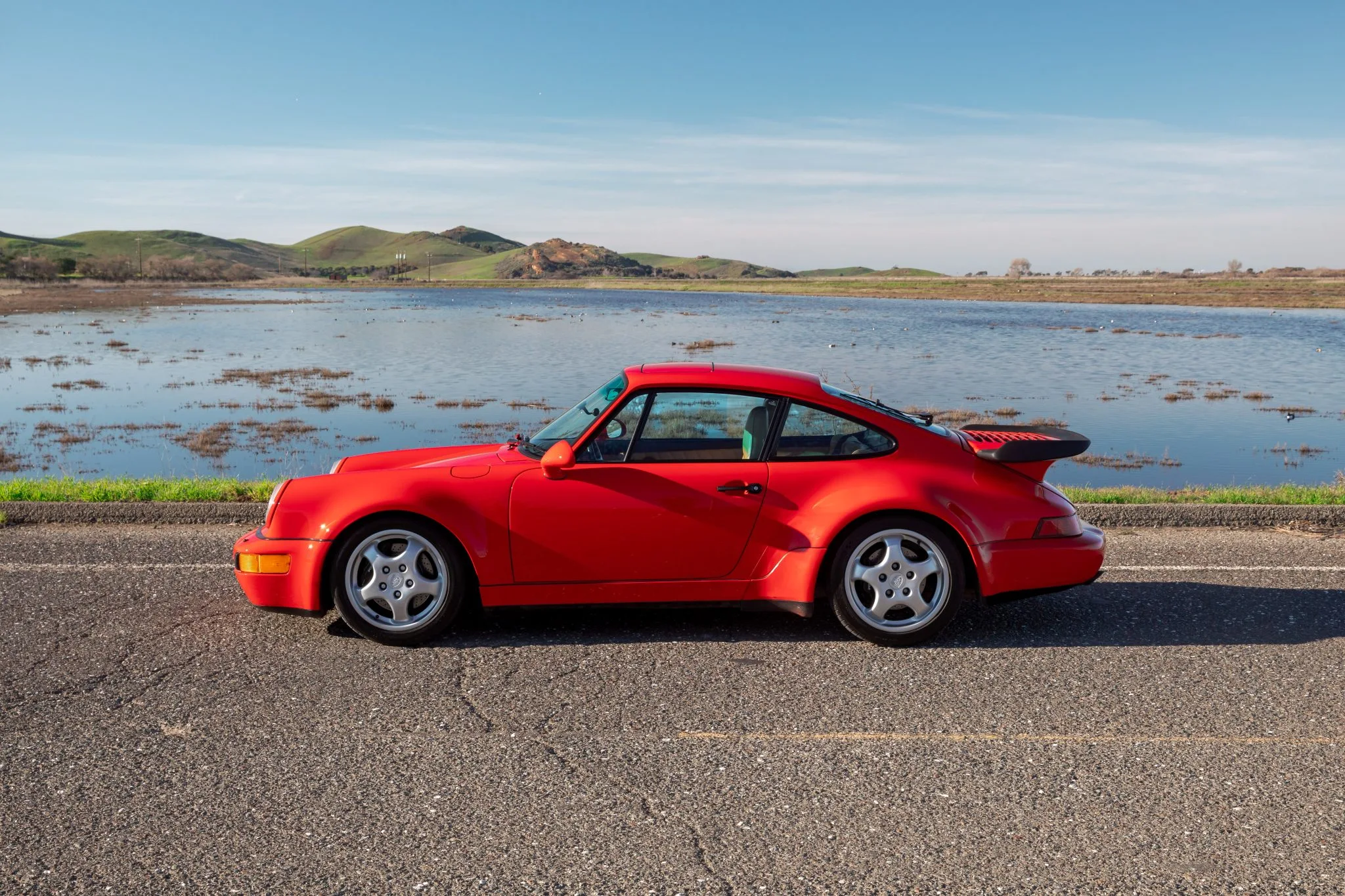 This would allow Porsche to export the 20 cars without having to make any drastic changes to meet EPA and DOT regulations. With that constraint taken care of, Andial would then option the cars with the homologated "power kit", and send them off to chosen dealerships for sale with a $10,000 price tag markup. 18 ended up in U.S. showroom floors, and 2 ended up in Canada.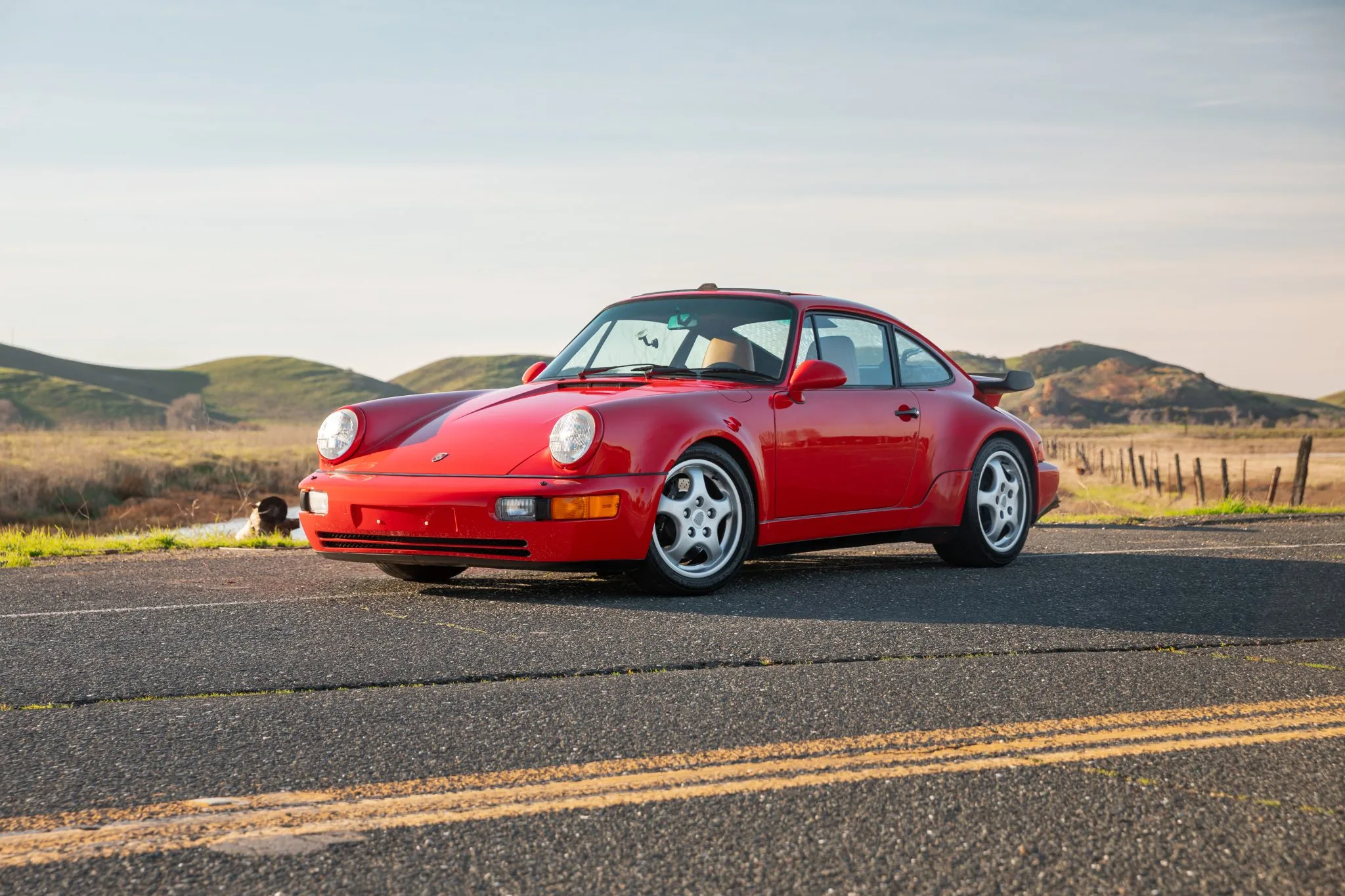 It was typical Porsche. Testing the outer limit of the rules, building a truly great car for racing, just to adhere to homologation rules so Porsche could participate in IMSA's sports car racing series. Rules were met and Porsche "built" at least 200 road-going versions of the participating car, 20 of which shared enough of the primary components of the race car to successfully get approved to go racing. The 911 Turbo S2 was built specifically for this purpose and exclusively for the United States and Canada.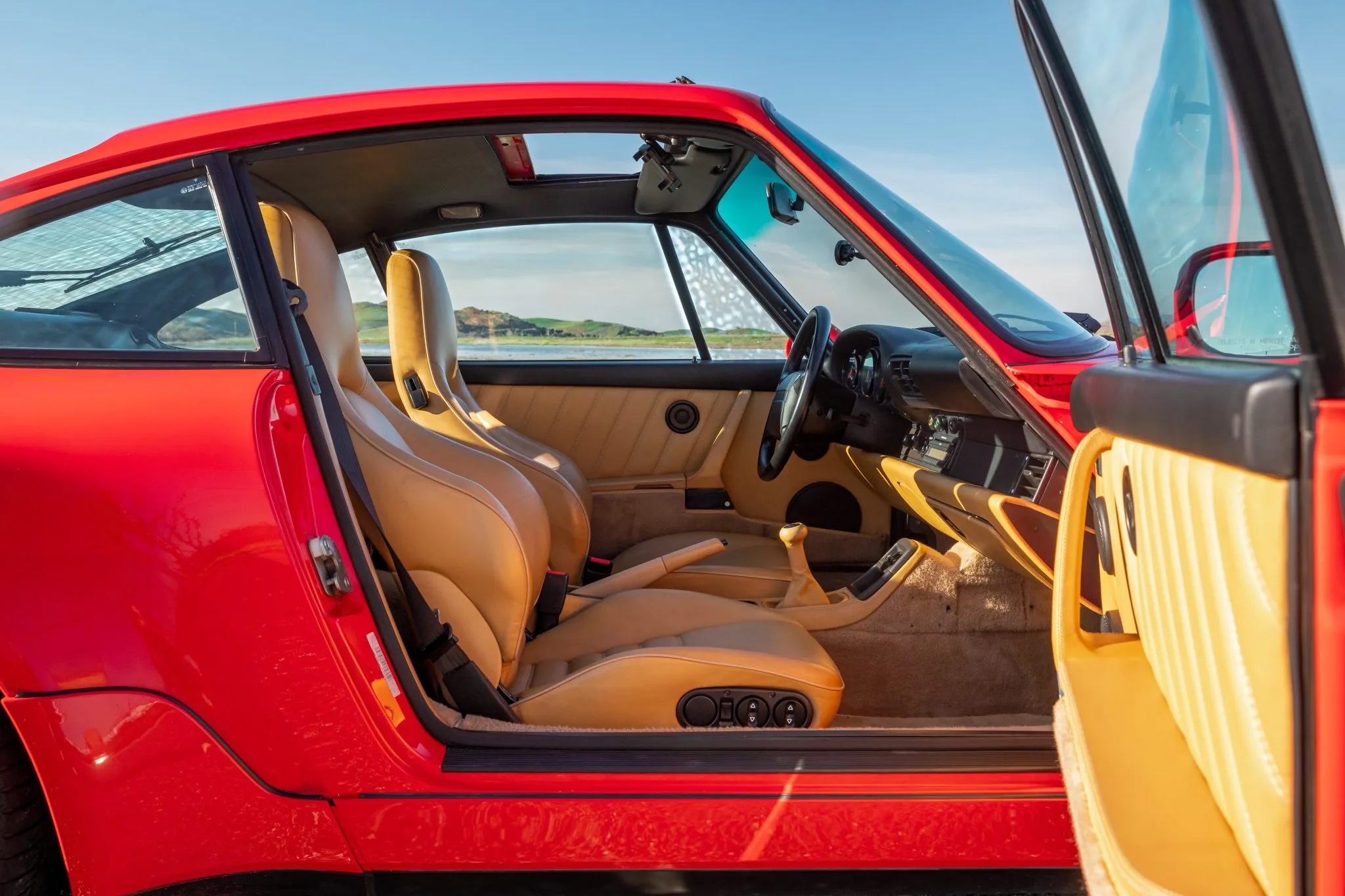 Our featured example here is one of 20 911 Turbo S2 examples commissioned by Porsche and modified by Andial as a road-going homologation special. It is finished in Guards Red over a Cashmere leather and comes with heated power-adjustable front sport seats, air conditioning, cruise control, CD stereo, fog lights, a power sunroof, a rear window wiper, power-adjustable mirrors, fog lights, 17″ Cup wheels, and a "tea tray" rear spoiler.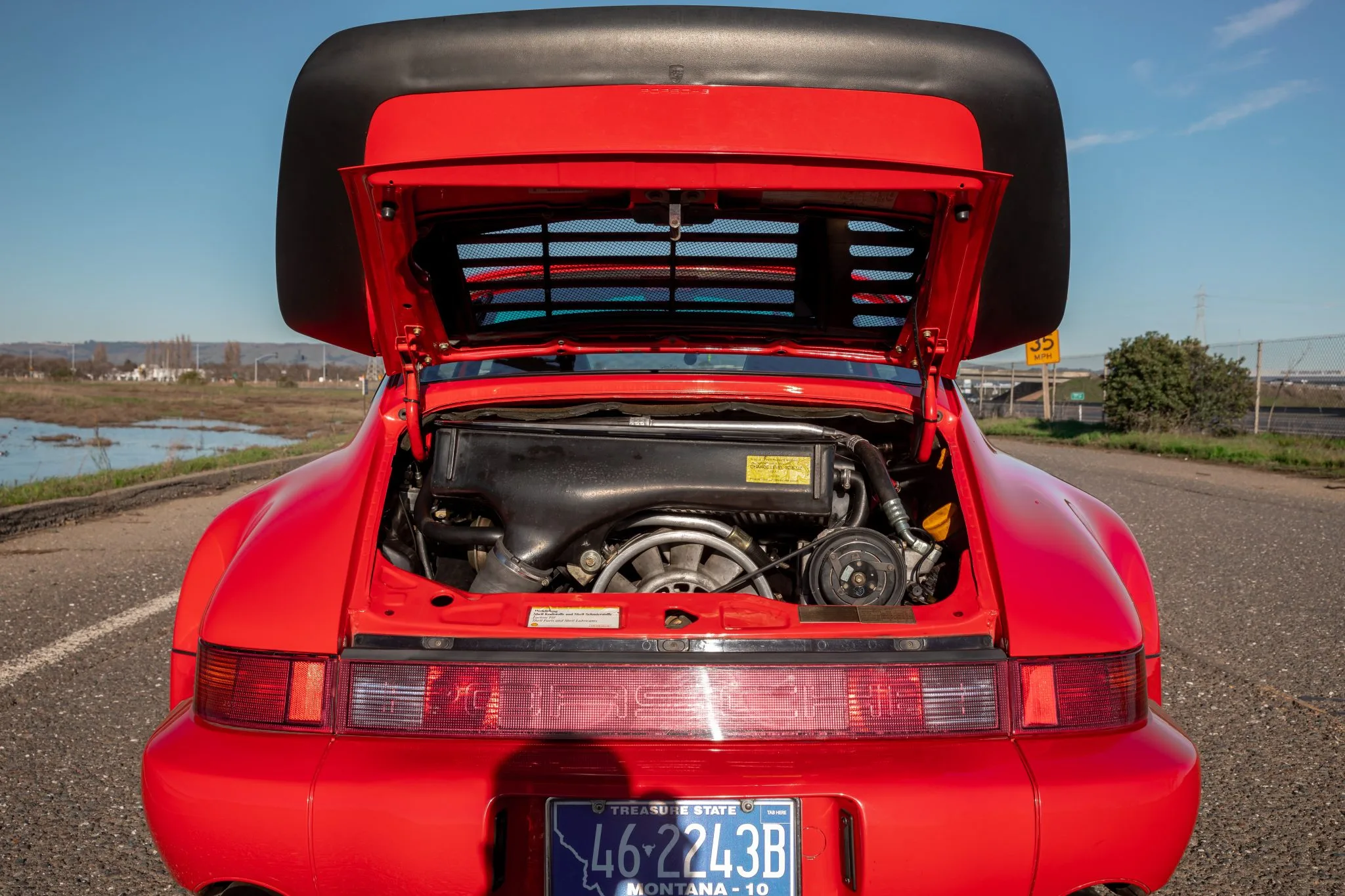 Power is delivered by a turbocharged 3.3-liter flat-six that received an upgraded K27 turbocharger, a larger intercooler, upgraded cams, as well as ported and polished heads among a few other supporting modifications from Andial. This homologation power package fitted by Andial boosted power to 322 bhp @ 5750 rpm (although many people say the true number was quite a bit higher, likely in the 380-400bhp range).
This 964 Turbo S2 shows over 51k miles on its odometer, but is still presented in excellent condition throughout. This is an ultra-rare homologation special and is a must-have for any serious Porsche collection. Don't miss this opportunity and head over to Bring A Trailer before it gets away!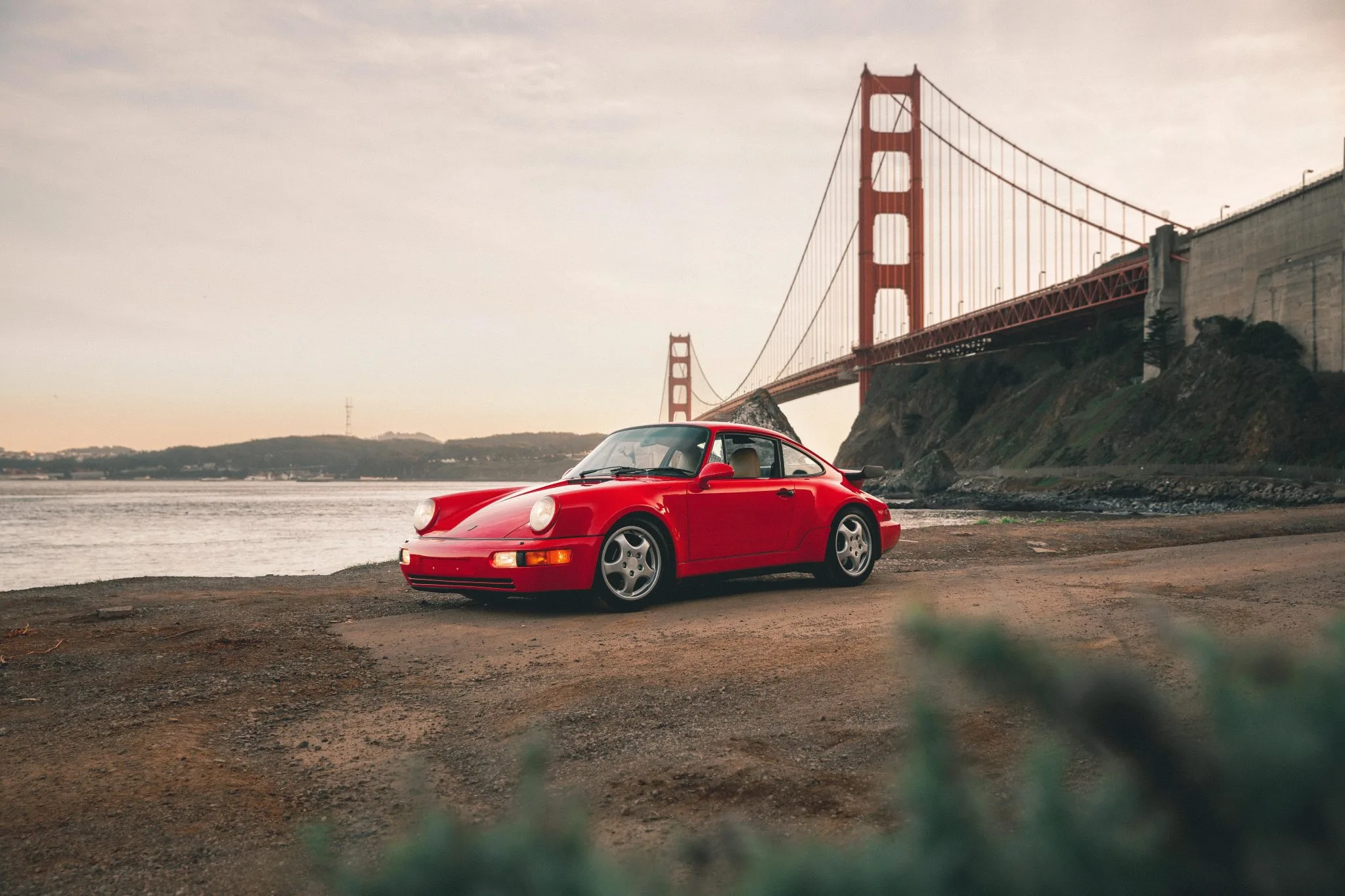 Note: All photos are courtesy of Bring A Trailer