Porsche's electric 3-row SUV, the K1
Porsche is readying an all-new three-row electric off-roader that will debut by 2027 and is expected to sit at the top of Porsche's global line-up. This new EV off-roader will take on the likes of the Mercedes-Benz EQS SUV and the BMW iX, which is already on sale in India. Porsche's future SUV will have seating for seven, span over five meters long and is codenamed the Porsche K1.
This new vehicle from Porsche, codenamed Porsche K1, will be unlike any previous production model from the carmaker, say sources privy to early design proposals. The SUV's length will stretch beyond five meters, and, in profile, is "part saloon, part crossover". It is expected to be the flagship Porsche in the line-up, consisting of seven individual models. The K1 will offer the latest synchronous electric motor, high-performance battery and rapid-charging technology, developments that, according to insiders at the company's Zuffenhausen headquarters, will extend its price well beyond the existing internal combustion-engined Porsche Cayenne Turbo GT.
The new K1 aims to build on the success of the Porsche Cayenne and Macan, which have been Porsche's two bestselling models over the past two decades, as well as last year. The K1, which has been in the conception and planning stage for three years, is intended to support this trend with a combination of sportiness and utility that, it hopes, will appeal to customers in its two largest markets: North America and China. When it arrives, it will become the fifth electric-powered Porsche after the Porsche Taycan, the upcoming Macan EV, an electric Porsche Boxster/Porsche Cayman pairing due in 2025 and the all-new Cayenne EV tentatively planned for launch in 2026.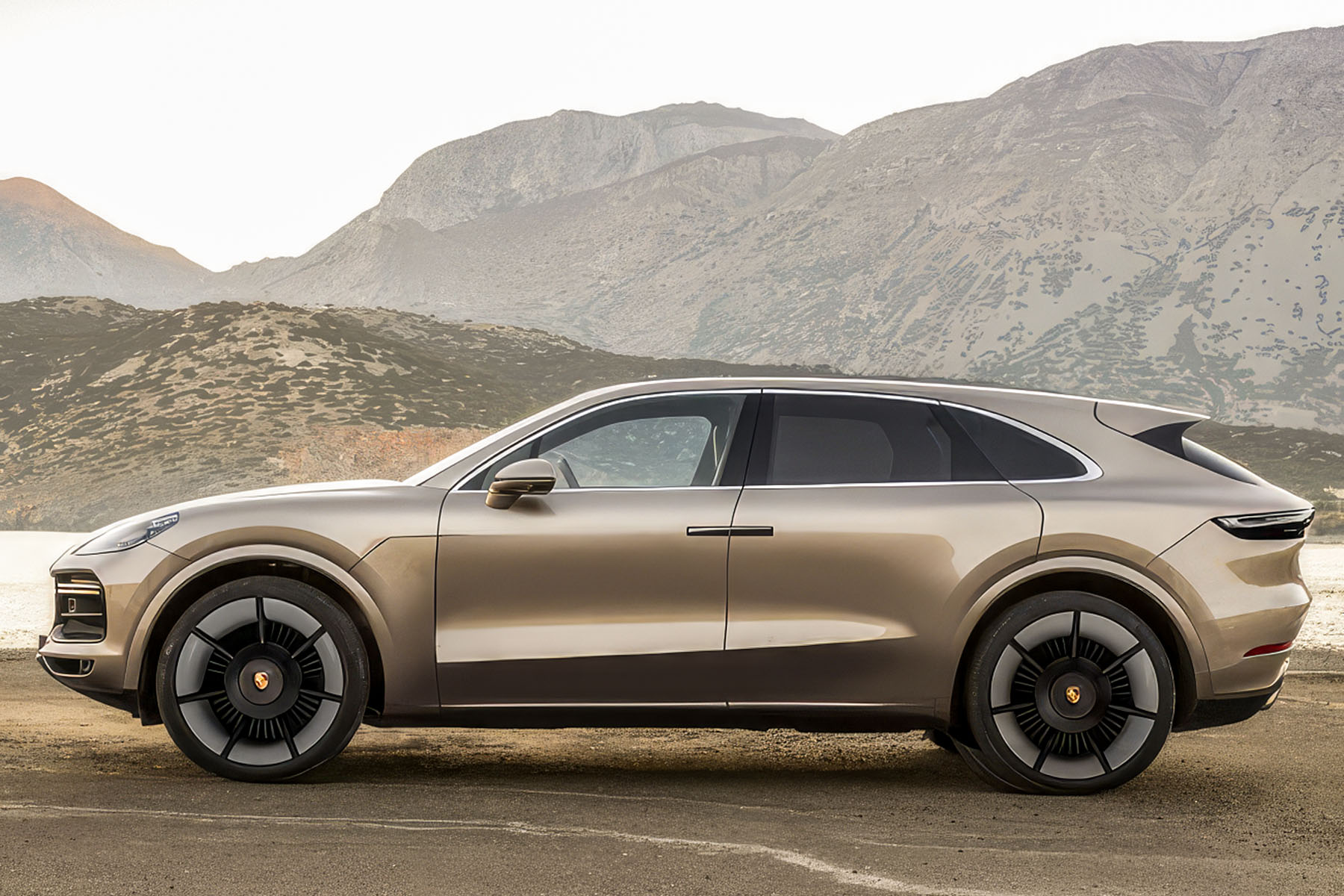 Porsche K1 flagship EV SUV: platform and design
Porsche has yet to give any clues regarding the K1's design, but its key attributes are said to include a unique silhouette with a short bonnet, by Porsche standards, a steeply raked windscreen, and a curved roof that extends into a liftback-style tailgate. To give the new Porsche suitable off-road capabilities, it is also said to feature a considerable ride height in its most extreme driving mode. The ground clearance will be adjusted via sophisticated air suspension with multiple settings.
The basis for the K1 is expected to be the Premium Platform Electric (PPE), given that it will share its production line with the upcoming PPE-based electric Macan, which is due in 2024. The K1 was previously billed to sit on Porsche's adaptation of parent Volkswagen Group's Scalable Systems Platform, known as SSP Sport, but VW has confirmed a delay to the platform, originally due in the latter part of the decade.
Porsche K1 flagship EV SUV: powertrain and range
Insiders say that when the SUV arrives in 2027, it is likely to sit on an upgraded version of the PPE platform, which will incorporate developments showcased on the Mission R engineering concept that was first revealed at the 2021 Munich motor show. Among these developments is a 920V electric system for even faster charging and oil cooling for the electric motors. The battery pack that the K1 could use also remains under wraps, although it is expected to adopt a cell-to-chassis layout for added structural integrity with an energy capacity of over 100kWh and a WLTP range of over 435 miles in its most efficient form.
Other chassis tech planned for the K1 includes electronically controlled four-wheel steering that will offer up to 5deg of turning angle for the rear wheels to help maneuver at low speeds around town and provide greater agility at higher speeds. This feature will work in combination with an electronic differential that provides a torque-vectoring effect between each individual rear wheel. Production of the new Porsche K1 is scheduled to occur alongside that of the electric Macan at Porsche's Leipzig factory – the same site responsible for the existing internal combustion-engined Macan, Cayenne and Porsche Panamera.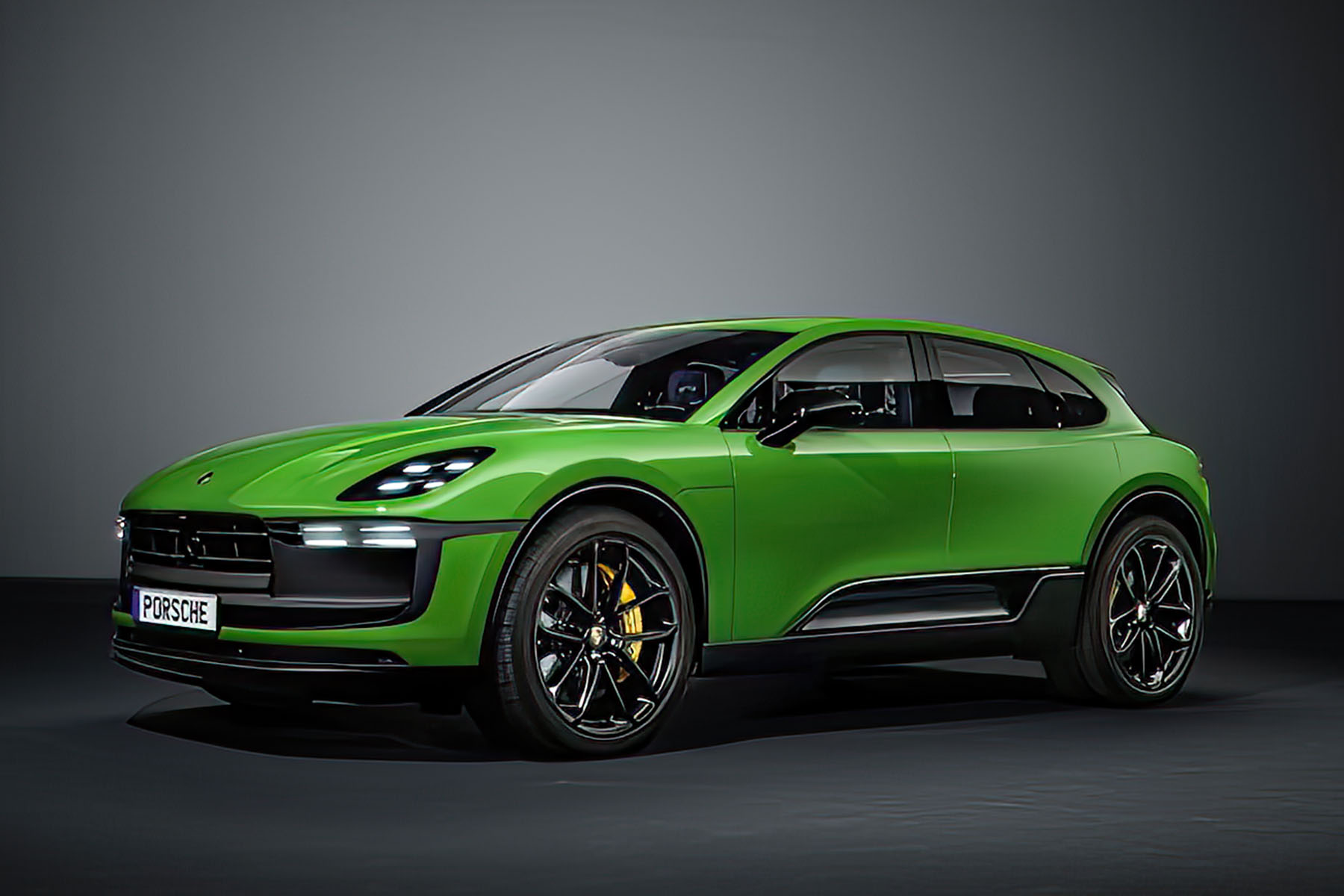 A glimpse into Porsche's current EV production