The latest bespoke Porsche 911 (964) commission to come out of Theon Design's Oxfordshire workshops has been unveiled – the ITA001, created for a Milanese collector. This fully-restored and enhanced Porsche 911 has a featherweight all-carbon body, semi-active suspension, and a roaring, naturally aspirated 4.0-liter flat-six engine. Like all Theon Design commissions, the ITA001 is a combination of OEM+ design and engineering, cutting-edge technology and manufacturing techniques, and an obsessive attention to detail.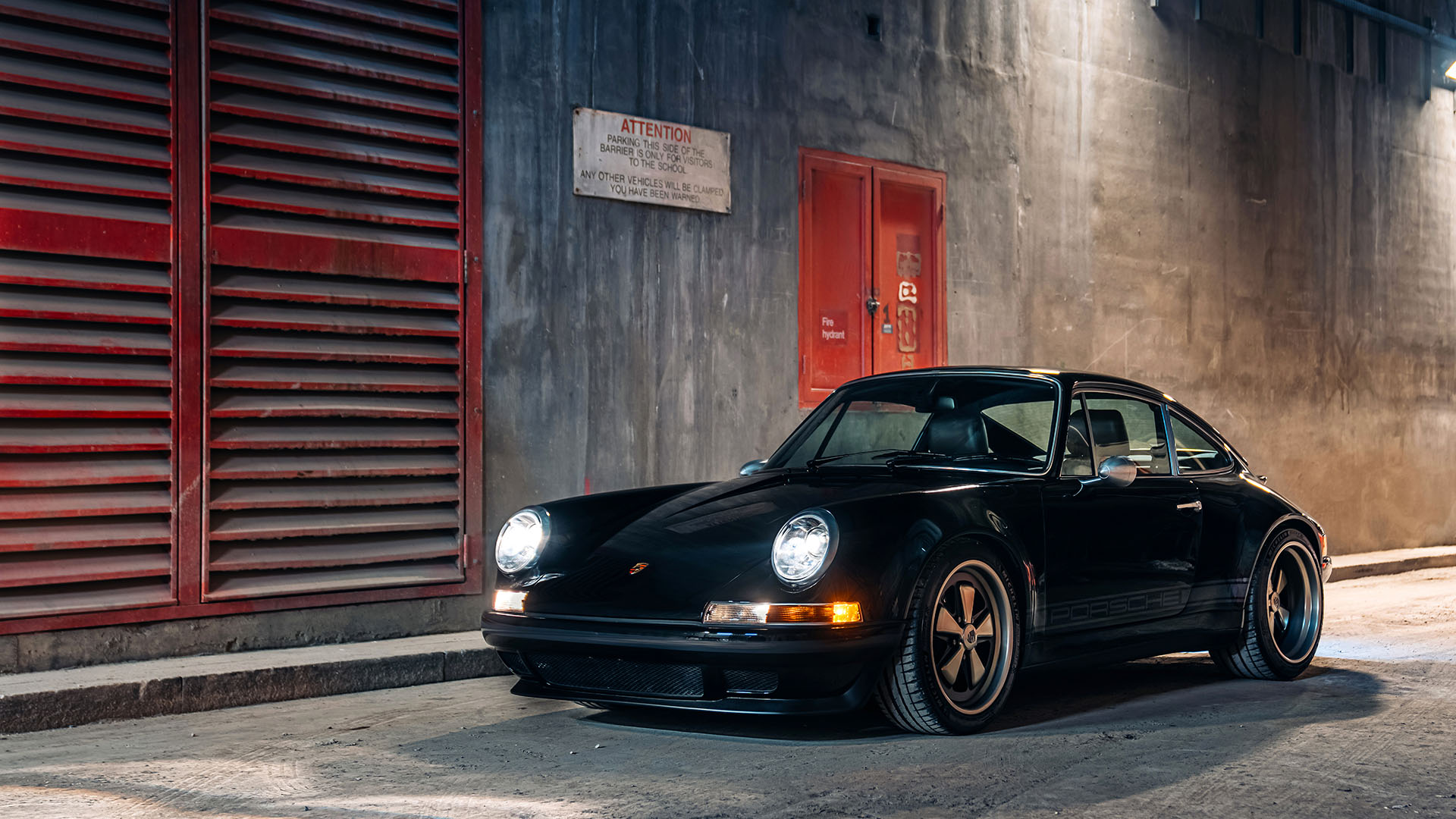 Although it looks like a 1970s 911, the ITA001 is actually based on a 964-generation Carrera 4 coupe from the early 1990s. The body panels have been replaced with lightweight carbon-fiber pieces while retaining the original appearance, contributing to a svelte wet weight of 2,540 pounds (1,152 kilograms).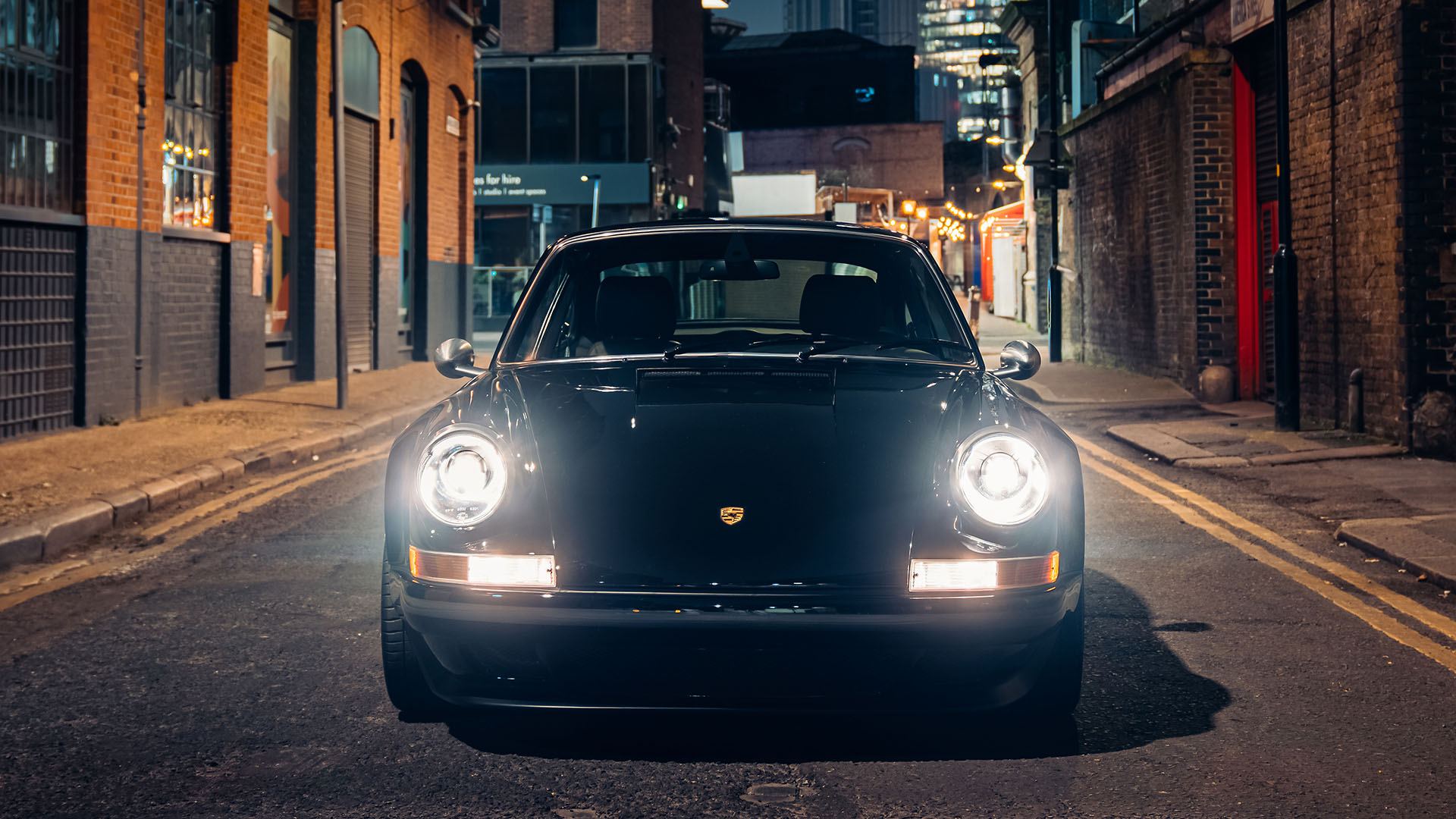 Power comes from a 4.0-liter air-cooled flat-six engine that produces 400 horsepower at 7,500 rpm and 315 pound-feet of torque at 6,250 rpm. The engine gains independent throttle bodies and a drive-by-wire throttle, and the exhaust has a ceramic coating.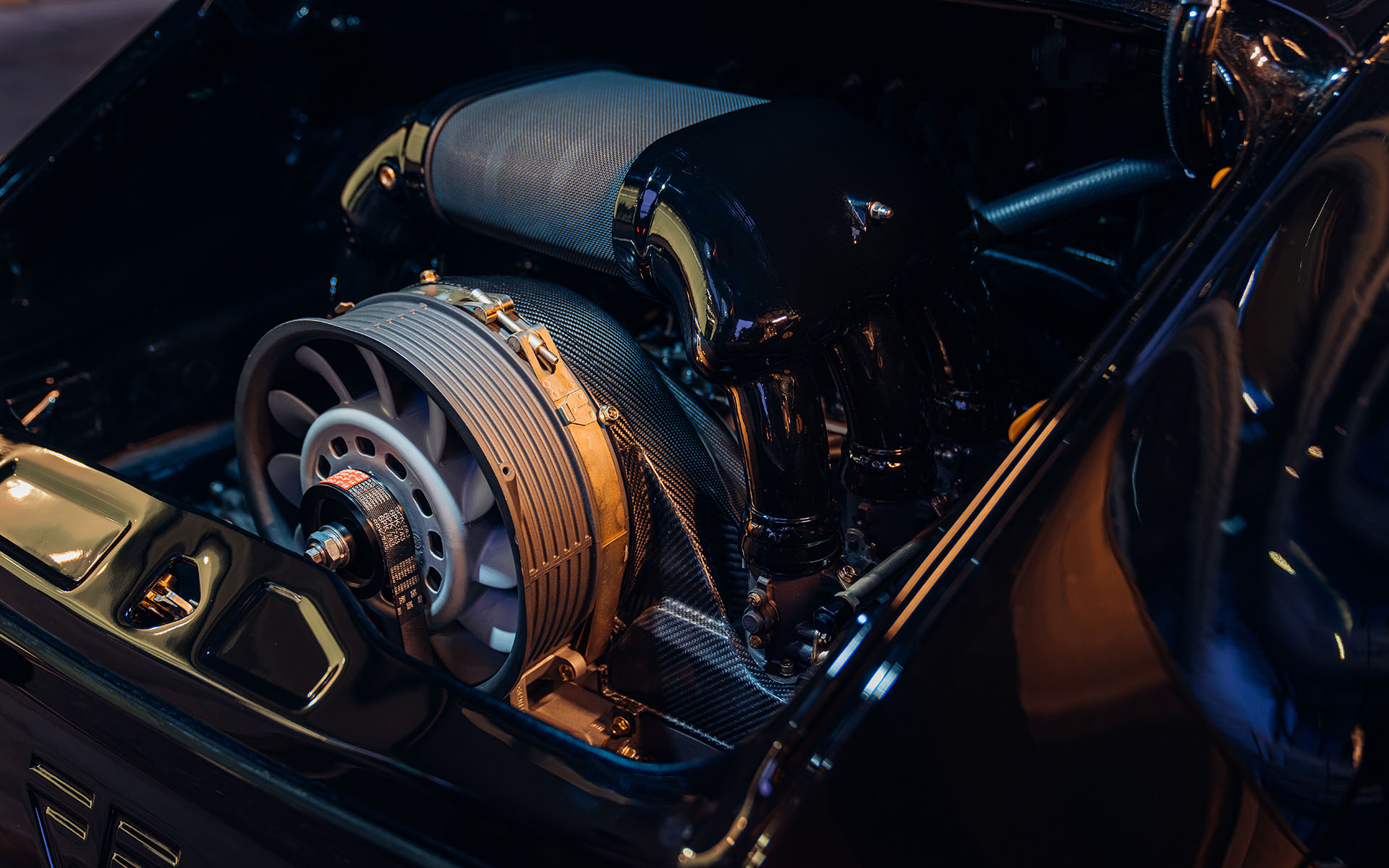 The six-speed manual, limited-slip differential, and brakes come from a 993-generation 911 RS, making it rear-wheel-drive despite the donor vehicle being an all-wheel-drive Carrera 4. The ITA001 also has a nose-lift system, dual air-conditioning compressors, and an electric power steering pump for added modernization. It rides on five-stage adaptive dampers and 18-inch Fuchs wheels with a champagne finish.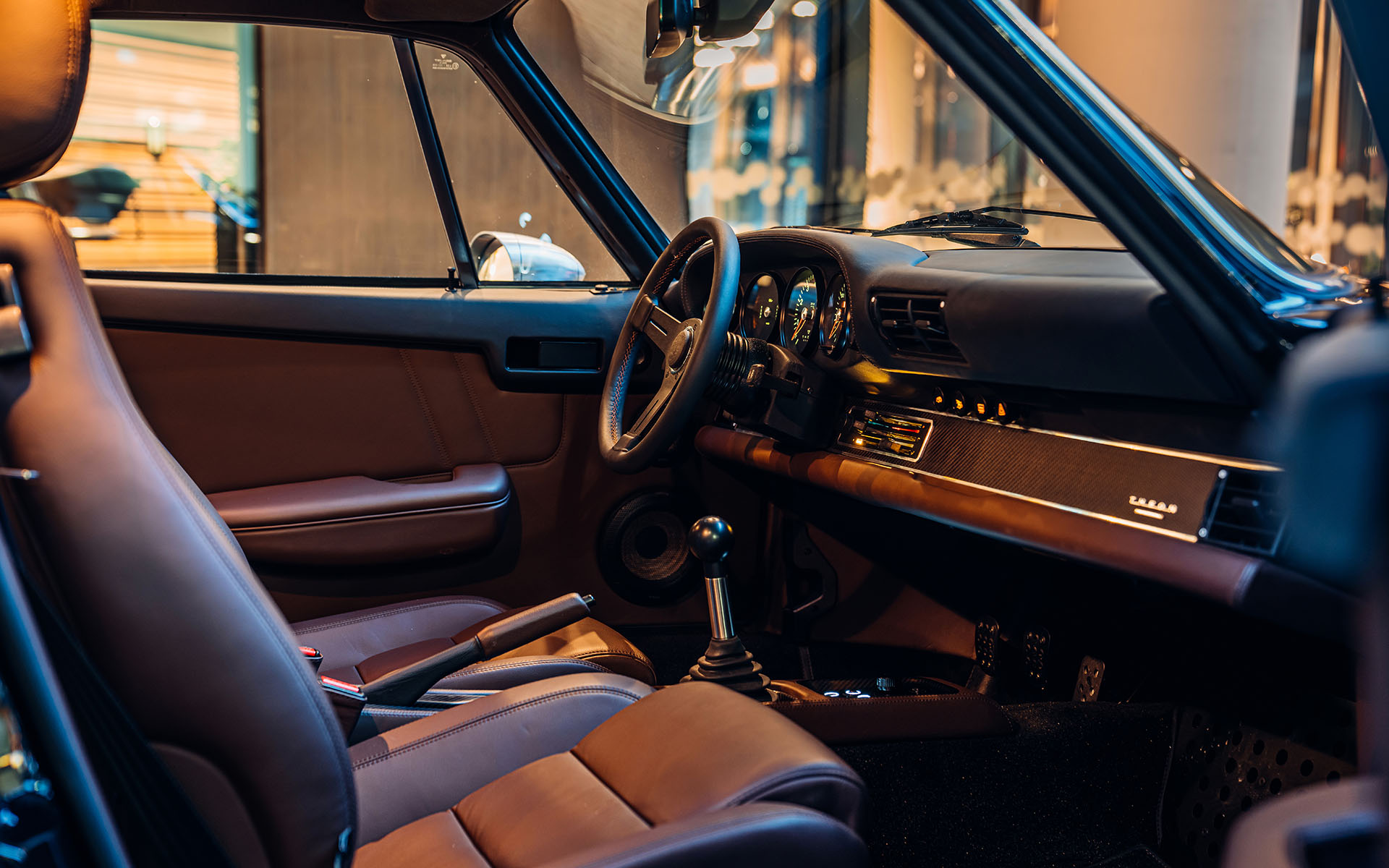 Inside, the ITA001 has comfortable "touring" seats with small spots in the back for up to four passengers in a pinch. The upholstery is brown, tobacco-colored leather, and modern touches include a woven leather dash with a wireless charging slot for a phone and a six-speaker Focal stereo with Bluetooth.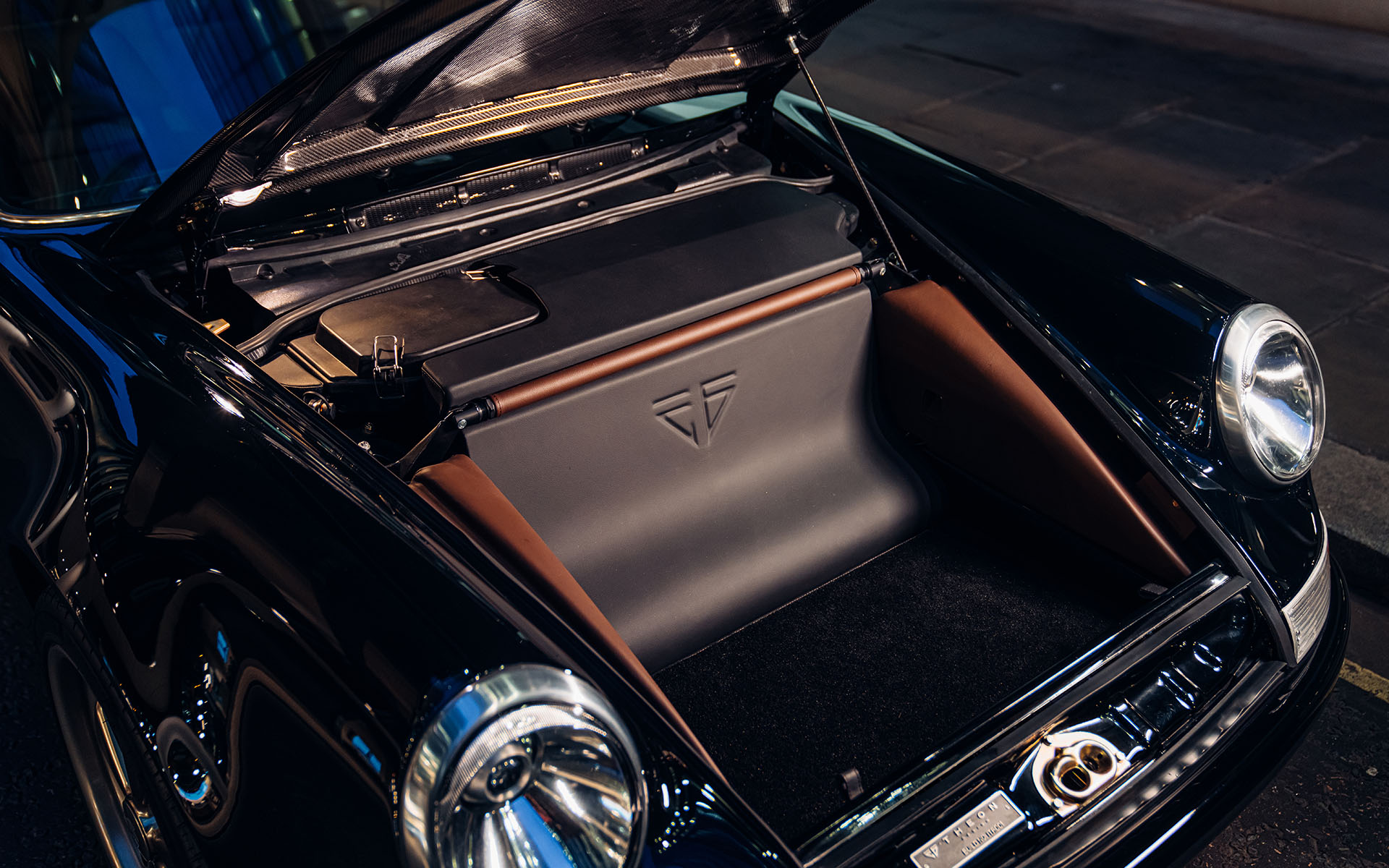 Each Theon Design restomod Porsche 911 build is unique depending on the client's desires, with prices starting at $465,105 (£380,000), not including the donor car or shipping, and taking around 18 months to complete.
Photos by Theon Design