The Kaege Retro Turbo is based on a Porsche 993 Turbo. It offers all-wheel drive and more than 450 hp! It has that awesome tough, planted look. Open the carbon-fiber engine cover with its classic ducktail spoiler, and you are confronted by an eyeful of 993 Turbo S intercooler, which looks smarter than usual thanks to being trimmed in carbon fiber.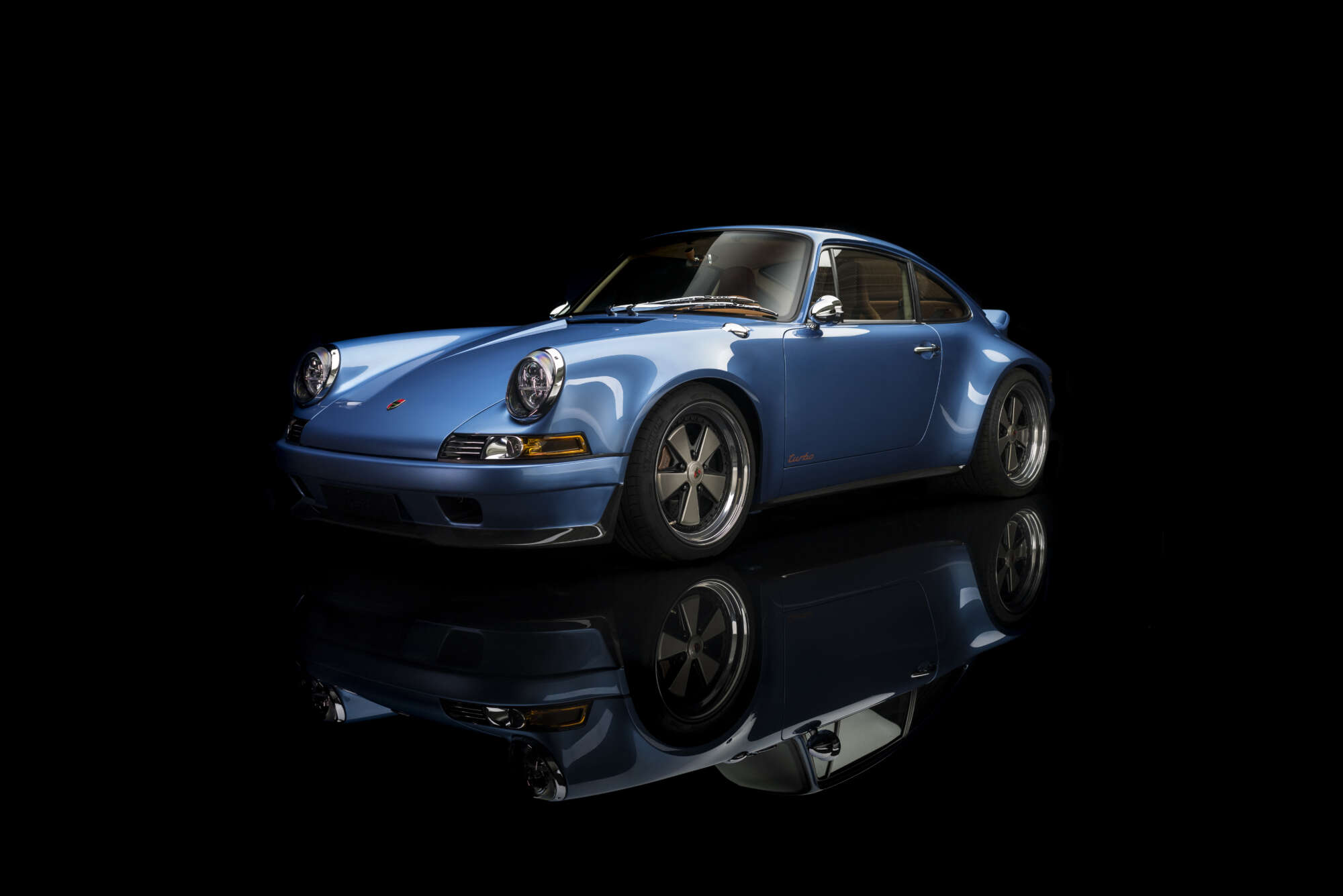 As the rear lid and spoiler of the Kaege car differ from the 993 Turbo, the intercooler mounting brackets are modified to suit. The large carbon-fiber and chrome air intake grille insert on the horizontal area ahead of the ducktail spoiler serves the same function as the grille normally seen on the factory 911 Turbo whale-tail.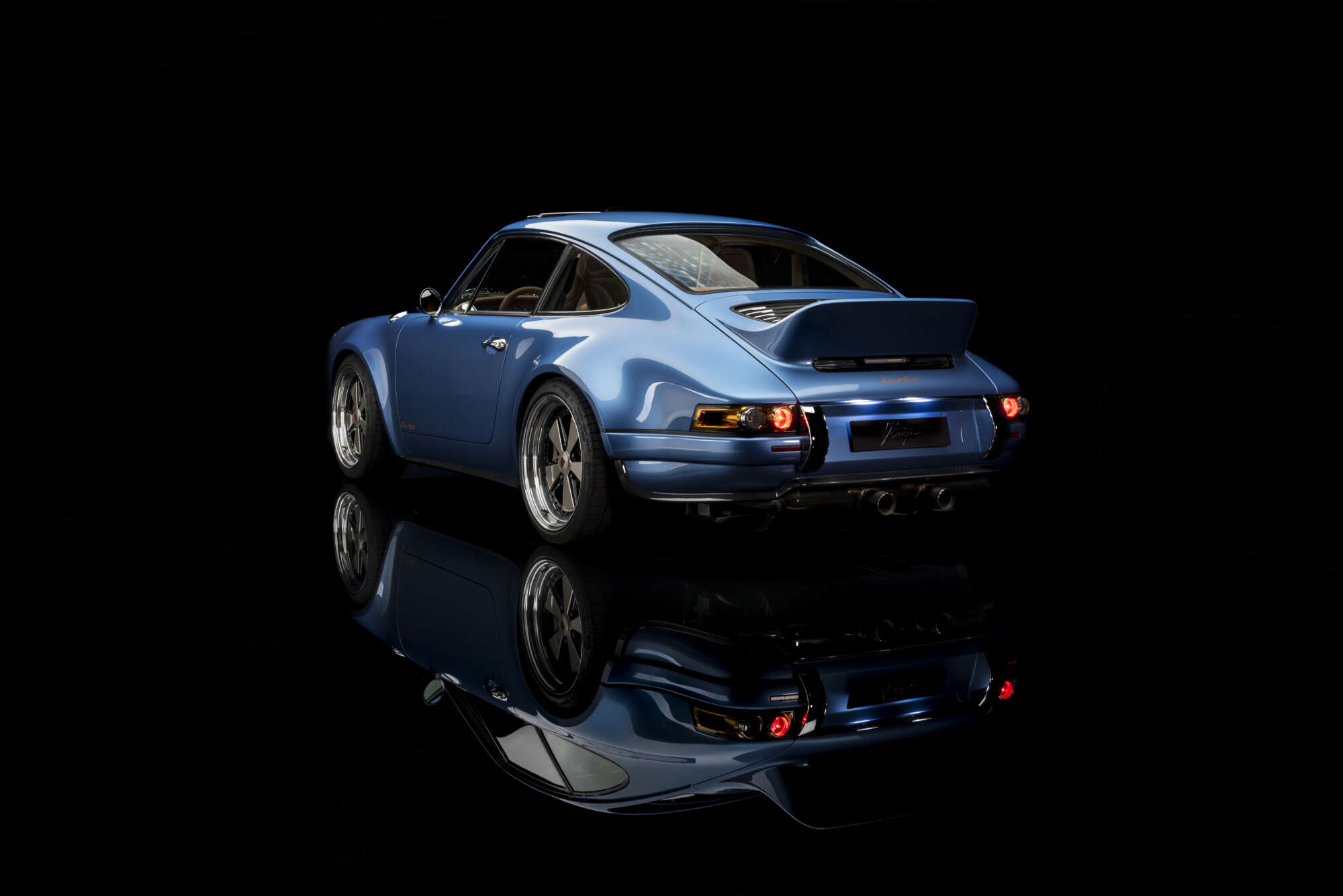 While the stock 993 Turbo of 1995 was good for 408 hp (Euro-spec), the 450 hp output of the limited edition of 345 Turbo S cars made for the 1997-1998 model year equals that of the 1998 993 GT2. Made by Porsche's Exclusive department, this swan song for the air-cooled 911 Turbo features an upgraded 3.6-liter engine with a pair of larger KKK (Kuhnle, Kopp & Kausch) K-24 turbos, an additional oil cooler, and a suitably remapped Bosch Motronic electronic control unit.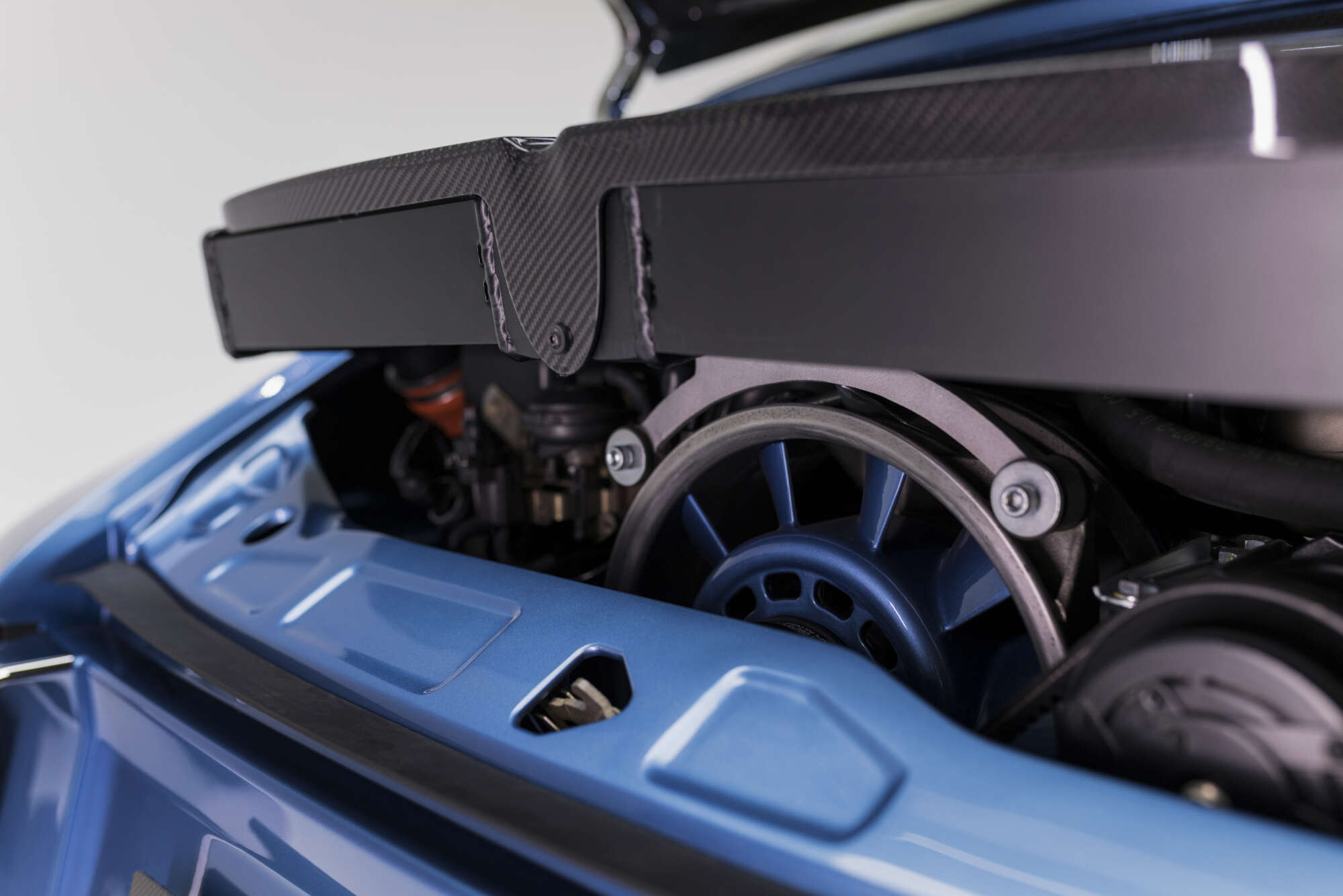 That is the engine spec used for our featured Kaege Retro Turbo, and the big numbers are 450 hp at 5,750 rpm, with 431 lb-ft of torque at 4,500 rpm. You can also upgrade the unit to give you 510 bhp if 450 bhp isn't enough for you. Either way, weight is only 1290 kg so the car has more than enough poke whatever option you choose.
Photo Source: Kaege Retro