The 2022 Porsche 911 Turbo S Cabriolet is a formidable beast. The new Turbo S comes with an all-new, 3.8 liter boxer six with two variable turbine geometry (VTG) turbochargers. The power output is a staggering 640 hp and 590 lbs-ft of torque. In keeping with previous Turbo models, the engine powers all four wheels.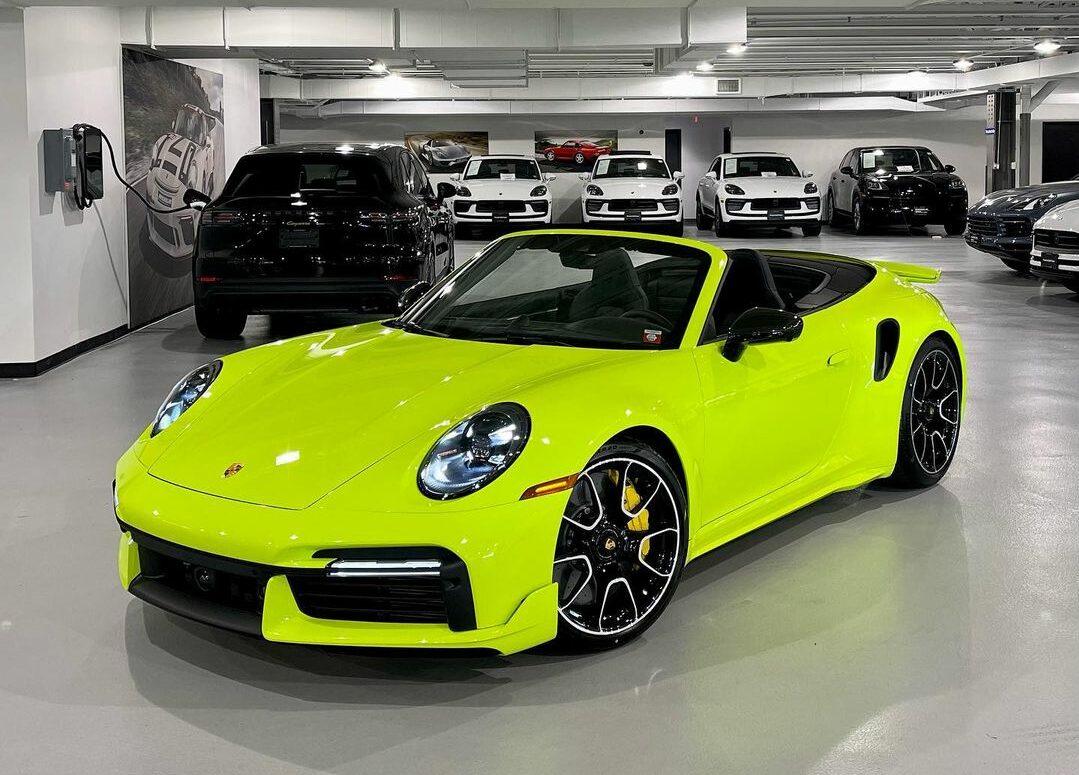 This is a Porsche 992 Turbo S Cabriolet finished in paint-to-sample Acid Green. Acid Green has gained recognition as the distinctive accent color for Porsche's E-Hybrid range, tracing back to its appearance on the brake calipers and rear badge accents of the 918 Spyder Concept unveiled at the 2010 Geneva Motor Show. Subsequently, it adorned the brake calipers, badging, and exterior mirror lower trims of the 997 Turbo S Edition 918 Spyder in 2012.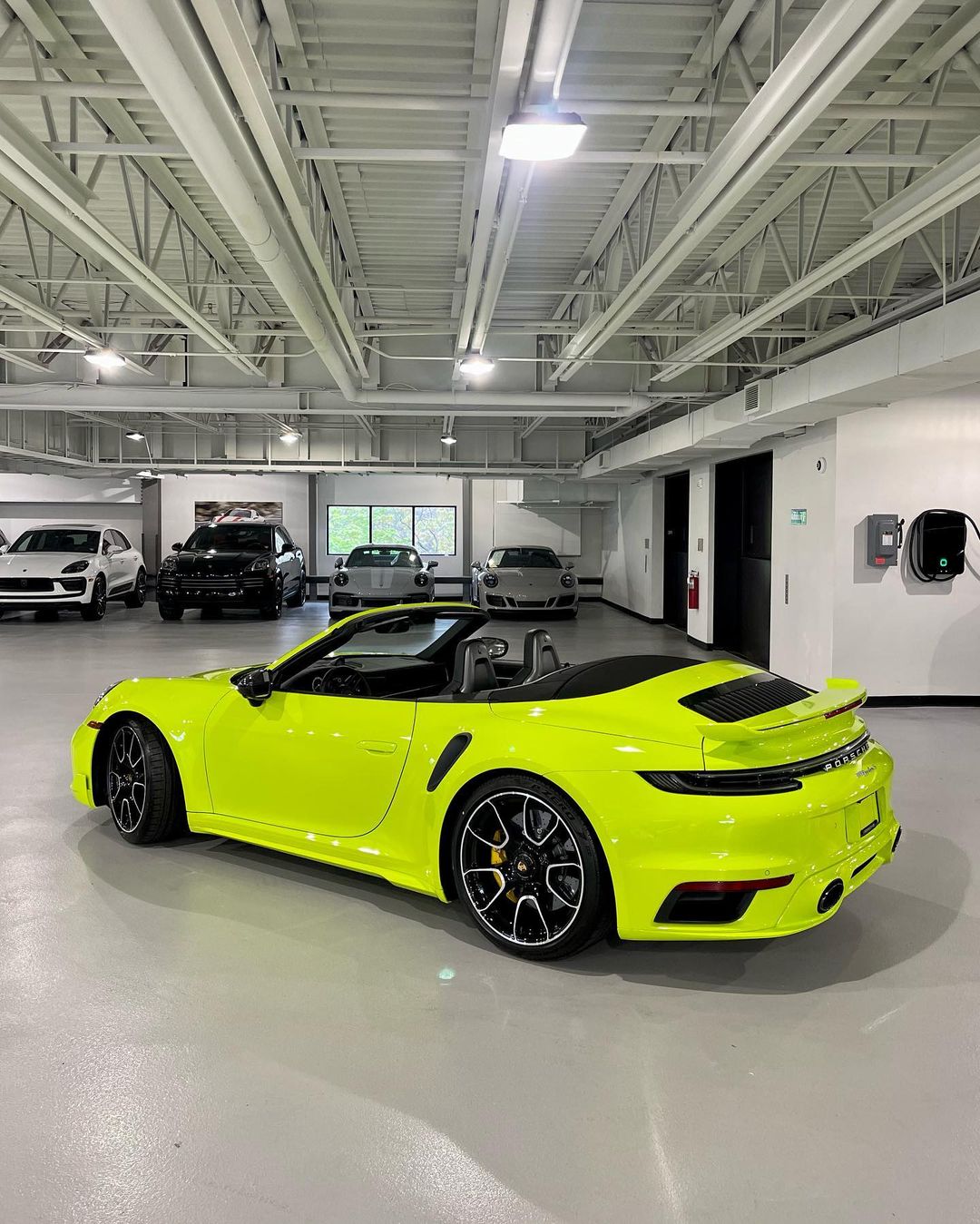 While Acid Green has remained a popular choice for Porsche's sports car lineup, particularly on the 991.2 GT models and other GT cars, it is less common to encounter it on a non-GT vehicle such as this Turbo S. Notably, Acid Green is currently available as a Paint-to-Sample option for the Taycan, further extending its appeal in the Porsche color palette.
Photo Source: ptsrs