The 2014 50th Anniversary Edition 911 was built by Porsche to commemorate the 911's birthday, 50 years after its production launch in 1964. In homage to 1963, the year the 911 debuted at the 1963 Frankfurt Motor Show, production was limited to 1,963 units. It's based on a Carrera S with a few styling tweaks and a handful of optional extras.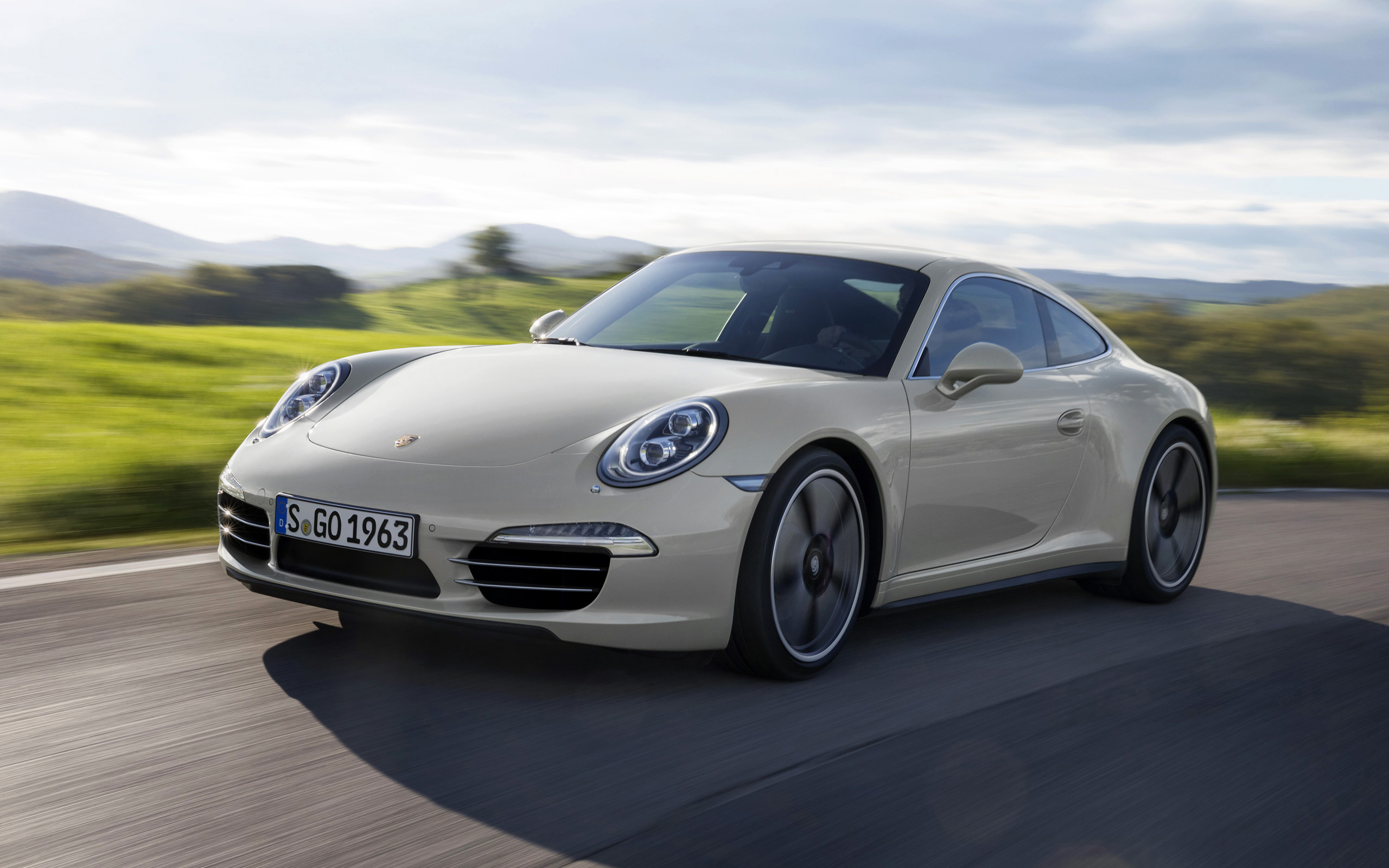 As with many special 911s, the differences from a standard model are a series of incremental changes. The 50th Anniversary uses the wider body from a Carrera 4S (but remains only rear-wheel-drive) and is lower than a standard Carrera by 10mm. That not only makes it look more muscular than a standard Carrera S, it also means that there's a wider track and revised suspension settings. The 20 inch-alloys are a modern take on the original Fuchs wheels, and the seats are finished in "Pepita" cloth.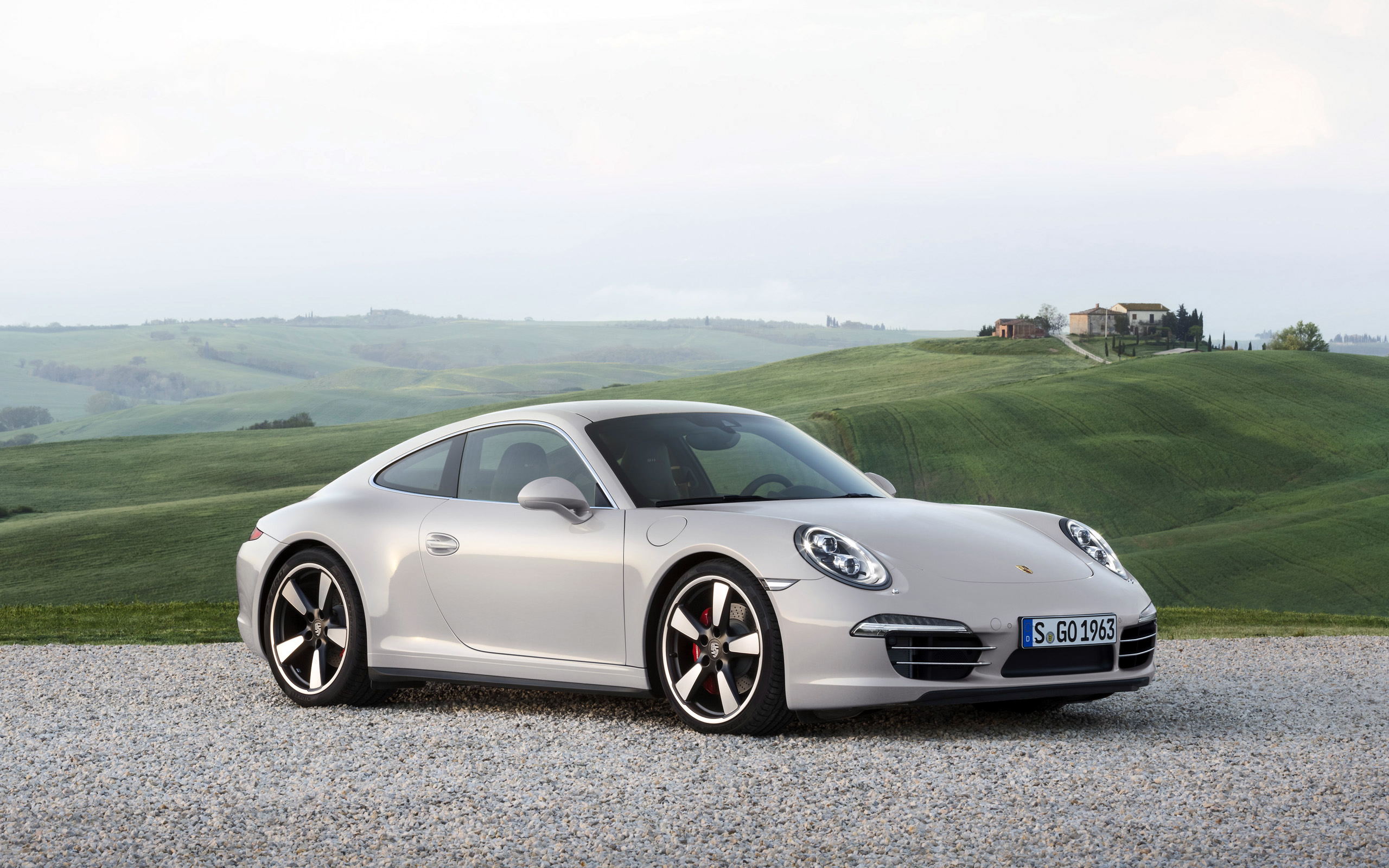 The combination of these details gives the Anniversary edition a conservative retro look.
See more photos of the 2014 Porsche 911 50th Anniversary Edition here.