For prospective 918 Spyder owners eagerly anticipating their new arrival, Porsche offered a temporary solution by allowing them to acquire a 2012 Porsche 911 Turbo S 918 Spyder Edition. These special editions featured the owner's unique serial number proudly engraved on a plaque prominently displayed on the dashboard. Porsche exclusively extended this offer to individuals who had confirmed their purchase of the 918 Spyder.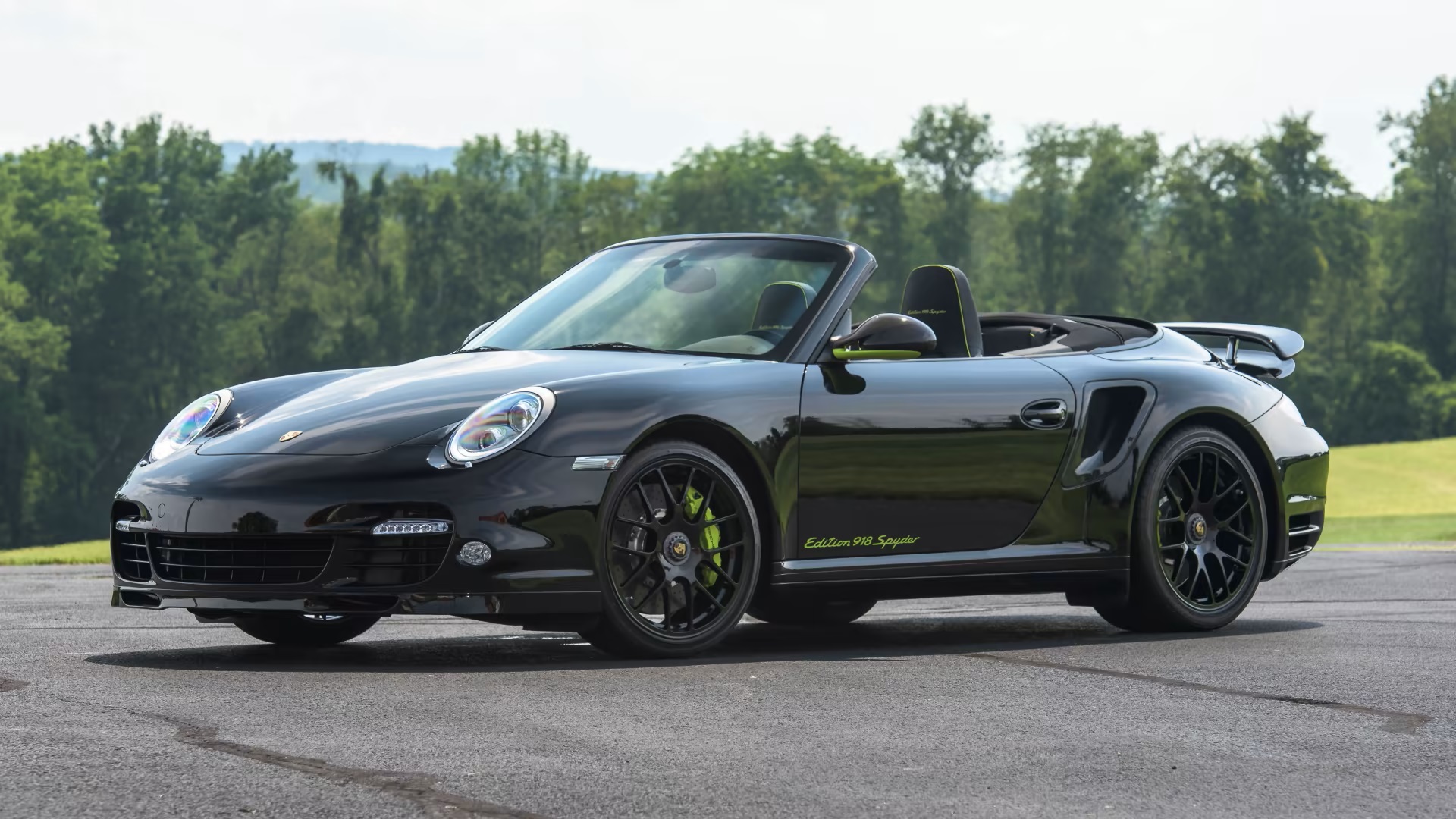 Inspired by the 918 Spyder, Porsche introduced the 911 Turbo S Edition 918 Spyder that was mechanically identical to the standard 997 Turbo S – but accented with bright green trim, decals, and even brake calipers to match the similar trim on the 918. Contemporary accounts suggested that Porsche would limit production to 918 models – but the records we've found are much lower, with only 146 produced between coupe and cabrio versions.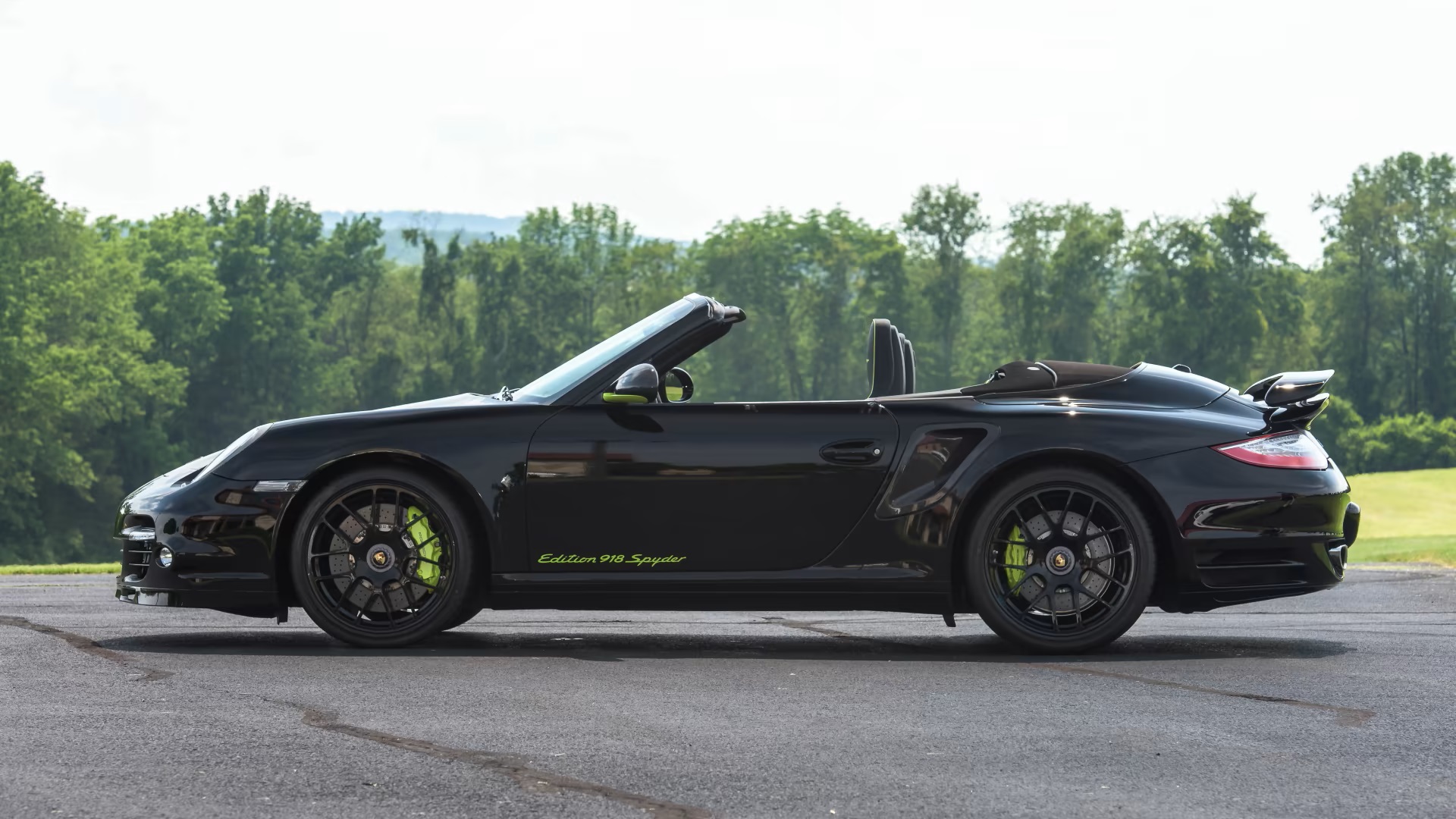 Alongside its limited production run, the rare 911 came fitted with "Edition 918 Spyder" Acid Green badging, matching Acid Green brake calipers and mirror accents, and carbon fiber trim both inside and out. The interior has also been furnished with upgraded leather, stitching, and even new instrument cluster needles. As mentioned, it still delivers 530 hp (395 kW) courtesy of a 3.8-liter flat-six paired to a seven-speed PDK.
Photo Source: Mecum Auctions