Featured here is a 1995 Porsche 993 that has undergone the highly coveted RWB (Rauh-Welt Begriff) conversion package, resulting in a truly bespoke creation. Akira Nakai, the renowned RWB Porsche customizer, is responsible for crafting some of the most iconic cars worldwide, and this particular model showcases his expertise. With its wide fenders and imposing wings, the vehicle emanates a distinct and menacing presence.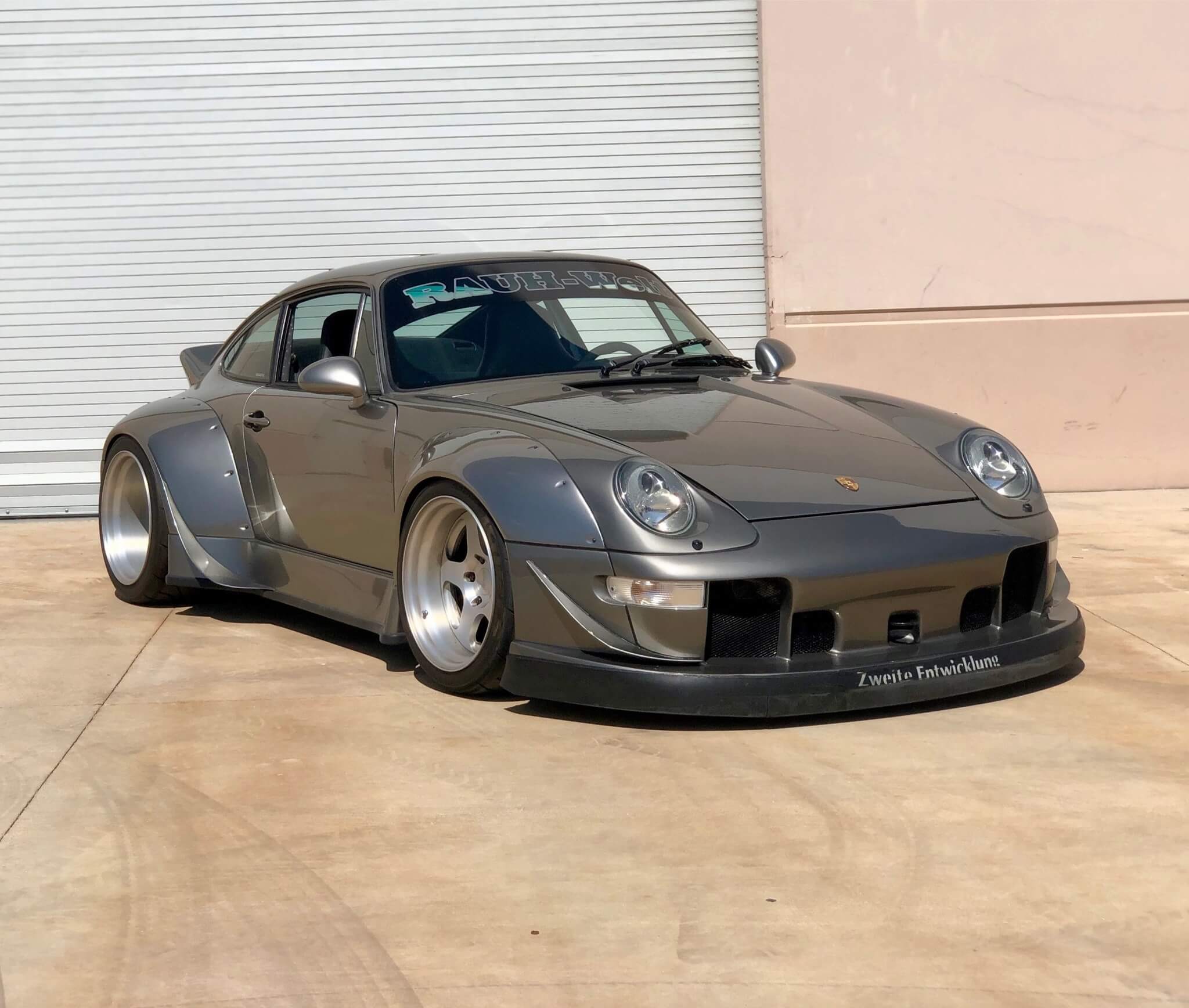 During the RWB conversion, the car was meticulously stripped down to its bare metal to prepare for the transformation. In keeping with the serious and racecar-inspired aesthetic of RWB, the sunroof was removed. The choice of Liquid Metal Metallic as the color for this build adds to its striking appearance.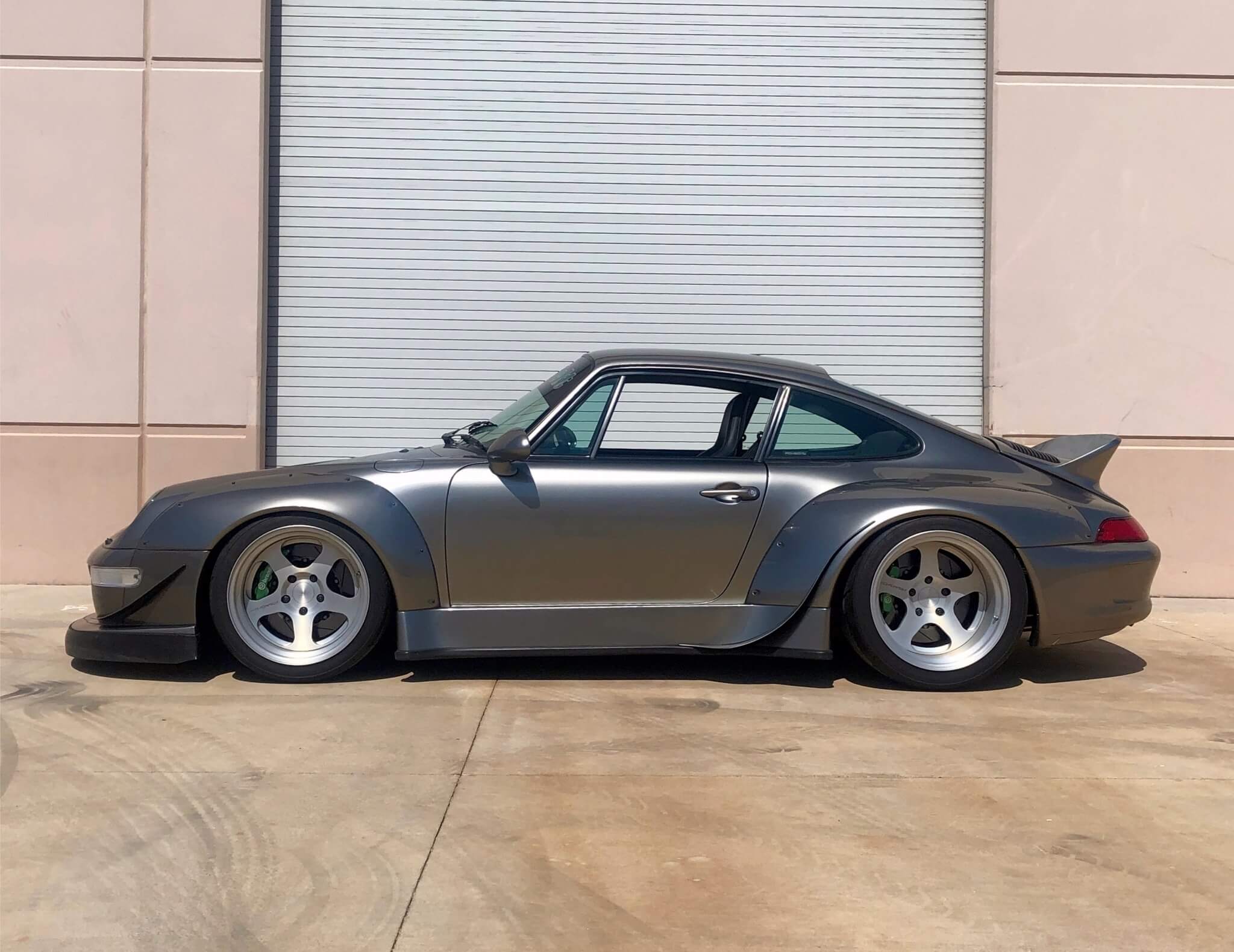 Considerable attention was dedicated to the interior, with numerous tasteful enhancements that harmonize flawlessly with the RWB package. Embracing a track-inspired theme, the rear seats were eliminated, making way for new Recaro Pole Position seats at the front. Black leather covers the seats, while Alcantara drapes the dash, door panels, and headliner. Other notable features include an Alcantara-wrapped steering wheel, Rennline trim pieces, and red RS door straps. These elements combine to create a truly distinctive ambiance, even among other 911 models.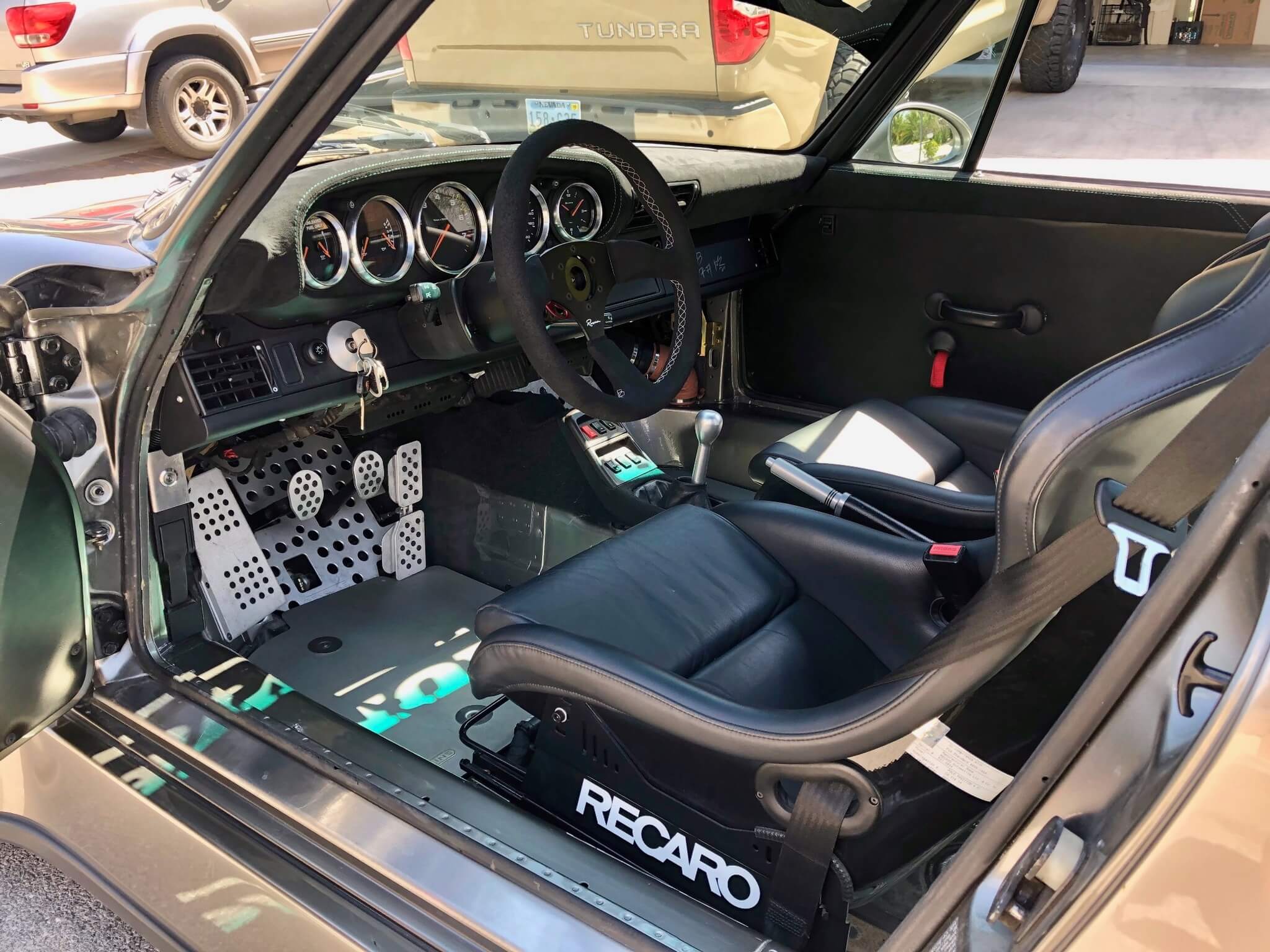 Powering this unique creation is a 3.6-liter air-cooled flat-six engine, delivering its performance to the rear wheels through the highly desirable 6-speed manual gearbox.
Source: PCARMARKET