The 993 Porsche 911 GT2 (or GT as it was initially called) was built in order to meet homologation requirements for the GT2 class racing which had banned all-wheel-drive vehicles by the mid 1990's.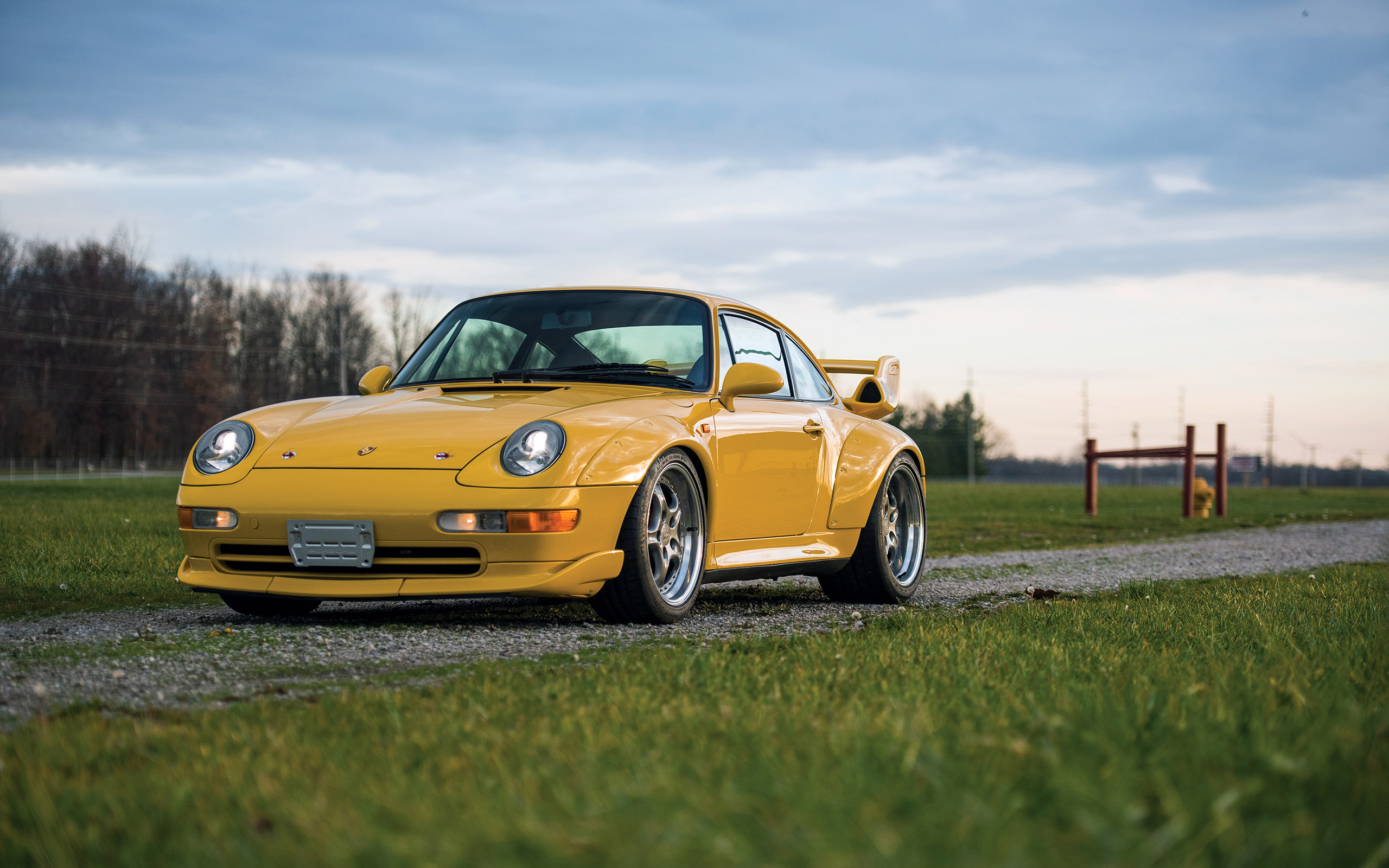 Although heavily based on the 911 Turbo, the GT2 looked quite radical for the mid-1990s. It was, after all, a road-legal race car. The 911 Turbo was already menacing by appearance, but the GT2 took things up a notch by means of a more aggressive front bumper with side canards, widened fenders, and a massive rear wing with air scoops in the struts.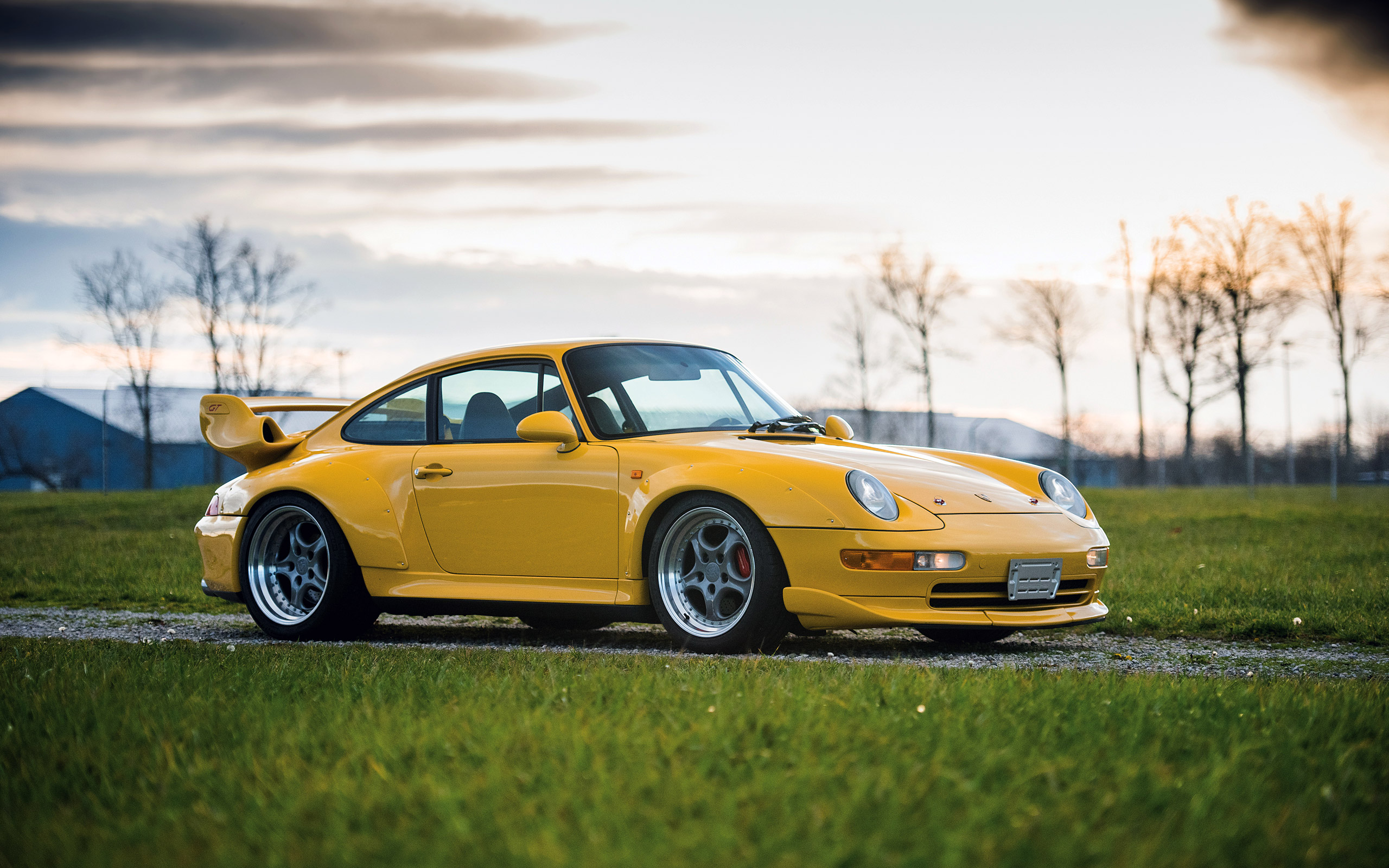 Lurking under the GT2's rear bonnet was the legendary air-cooled, twin-turbo, flat-six engine displacing 3.6 liters. Although based on that of the production 911 Turbo, the mill was tuned to produce 424 horsepower and 400 pound-feet of torque, 22 extra ponies when compared to the Turbo model. The added oomph coupled with its low curb weight of only 2,855 pounds enabled the GT2 to sprint from naught to 60 mph in an astounding 3.7 seconds, making it quicker than most supercars of the era.
Learn more about the 1995 Porsche 911 GT2