Porsche introduced the 964 Carrera RS for the 1992 model year, specifically targeting the European market as a lightweight, high-performance variant of the 964 Carrera 2. Porsche engineers prioritized minimizing the weight of the 964 RS, successfully removing nearly 300 pounds.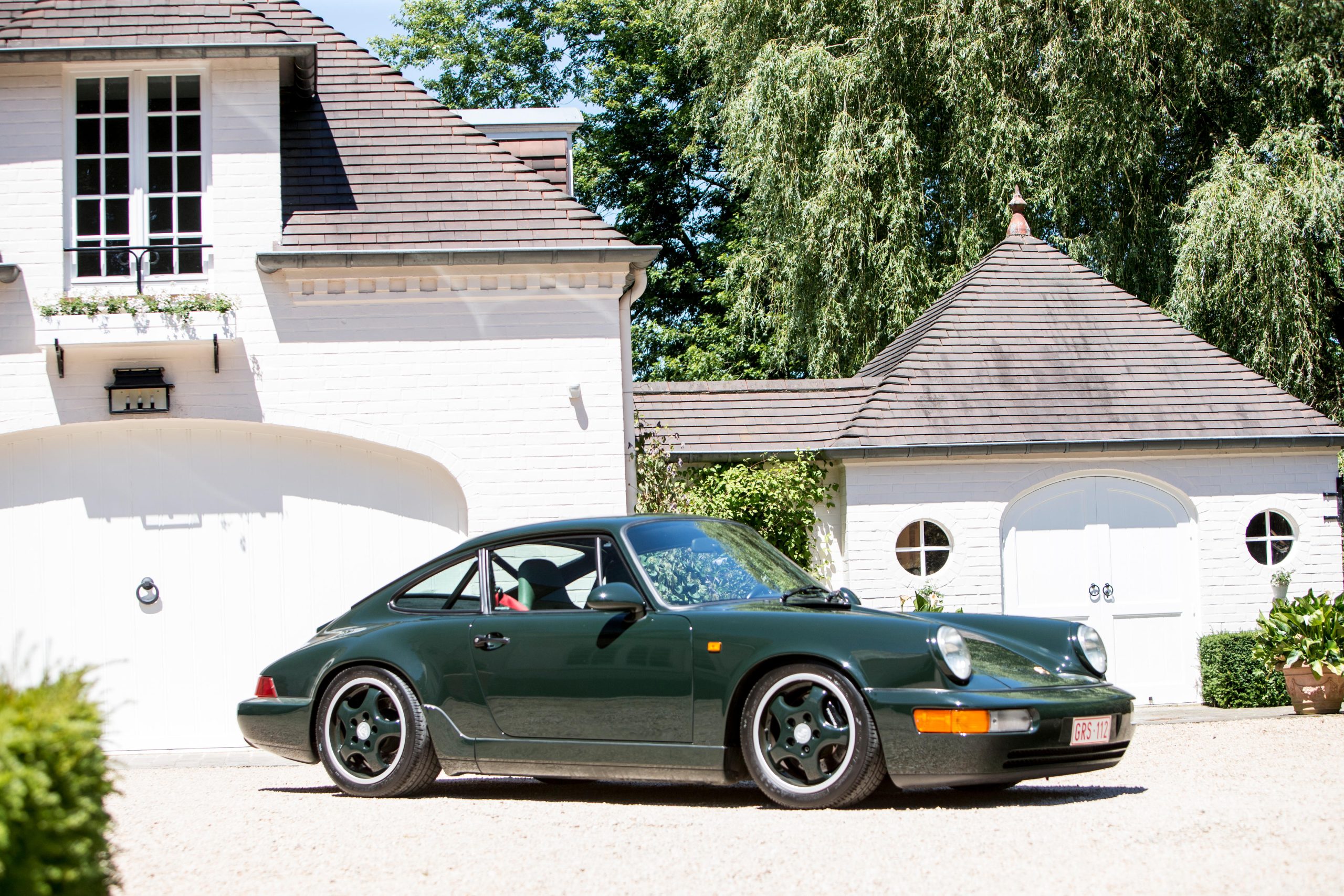 The car featured an aluminum bonnet, lighter and thinner-gauge glass for side and rear windows, elimination of sound-insulating interior mats, replacement of front fog lamps with transparent covers, and omission of rust preventative undercoat. Additionally, power steering, power windows, rear seats, electronically adjustable front seats, and front armrests were removed. The 964 RS was equipped with lightweight magnesium Cup wheels, resulting in a weight of 2706 pounds, making it 286 pounds lighter than the standard model.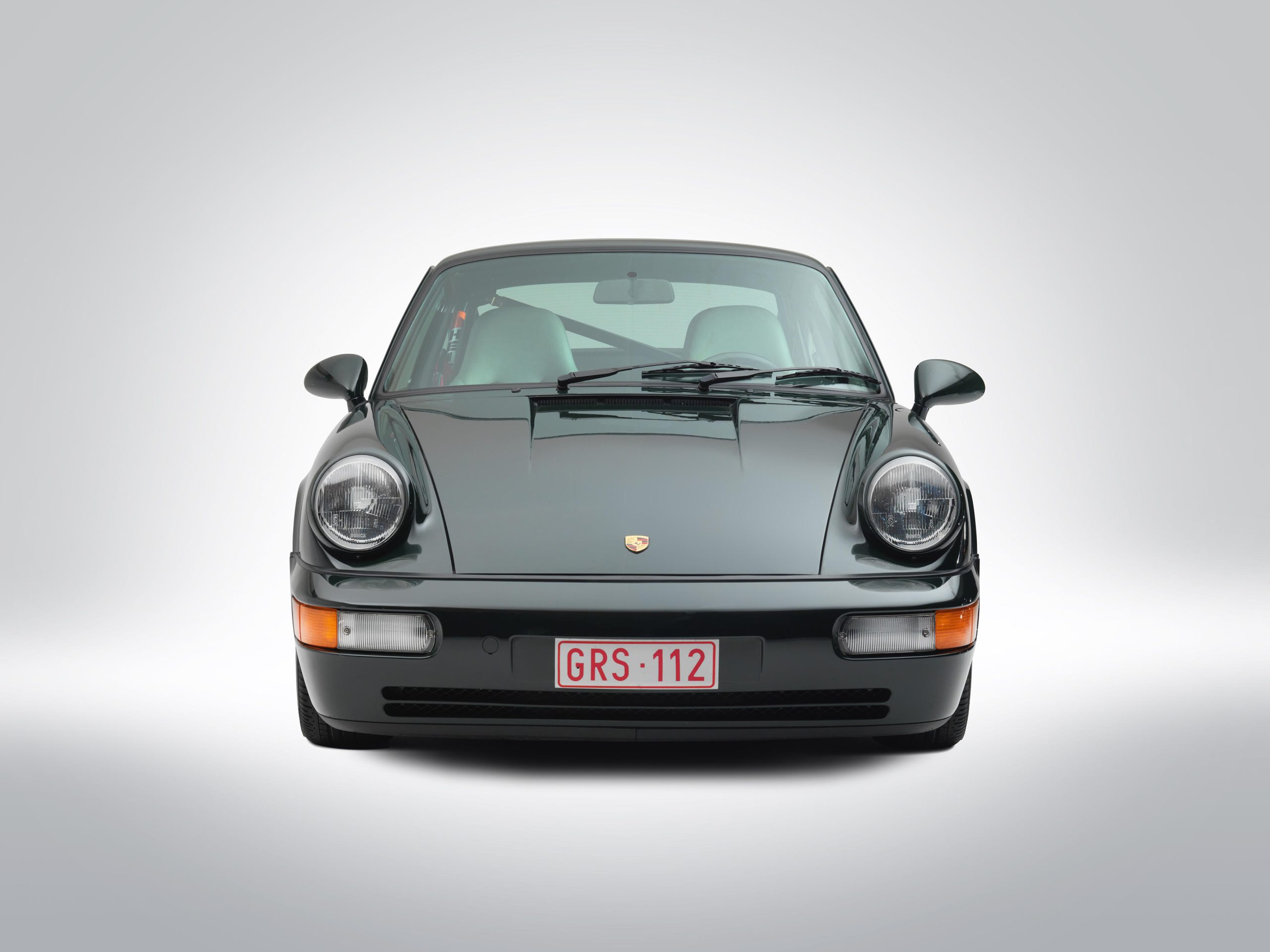 The Carrera RS retained the 3.6-liter engine, with a boosted maximum output of 260bhp and a lightened flywheel for improved response. The G50/10 five-speed transmission featured closer ratios, an asymmetrical limited-slip differential, and steel synchromesh. The suspension was both lowered and stiffened, contributing to a 0-100km/h time of 5.4 seconds and a top speed of 260km/h.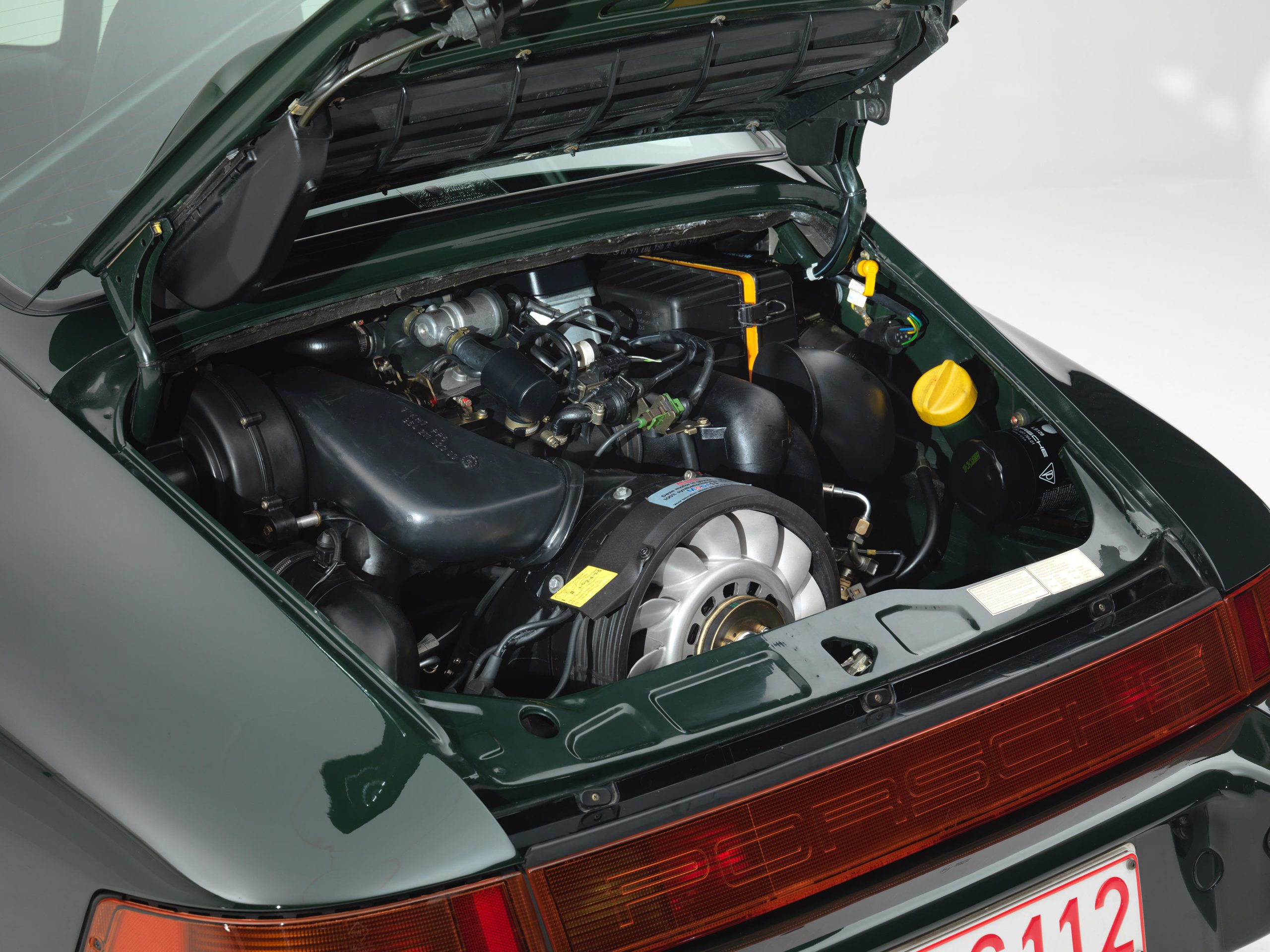 The 964 Carrera RS was available in three road-legal versions: a basic option with minimal luxury, a touring model with limited extras, and the N-GT (near-production GT).
Photo Source: Bonhams Cars