In homage to the 1973 911 Carrera RS, Porsche used the same formula to produce a lightweight version of the Carrera 2 from the race-ready Cup car known simply as the Carrera RS. The Porsche Carrera RS, or 964 RS as it is more widely known started shipping in November 1991 as a 1992 model year car.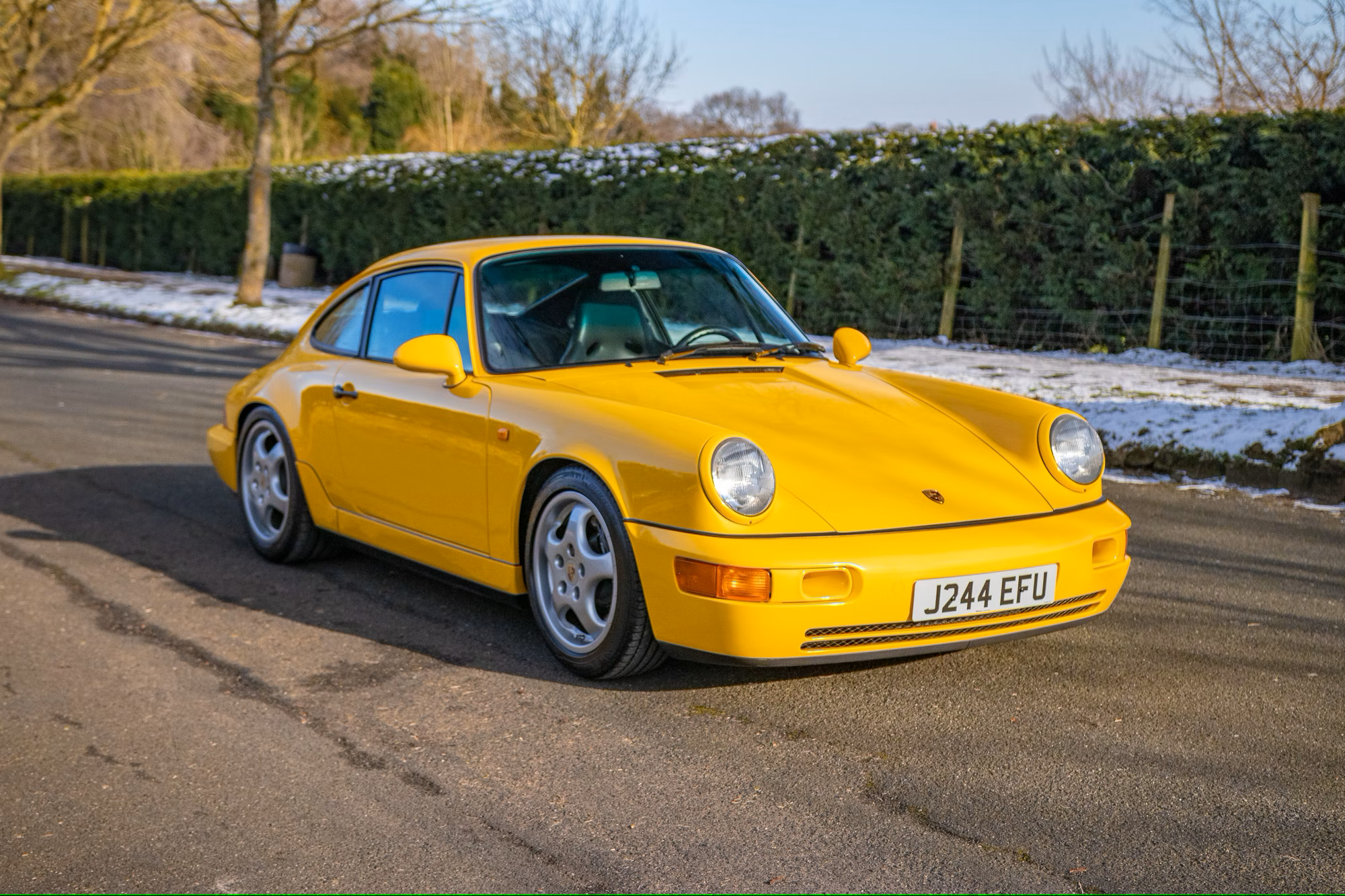 A primary objective for Porsche engineers was making the 964 RS as light as possible and in the end they were able to take out almost 300 pounds of weight. At 2706 pounds the 964 RS was 286 pounds lighter than the standard model. The 964 RS also used an upgraded version (M64/03) of the M64 engine used in the 964 Carrera 2 and 4 (M64/01). Power was boosted by 10 horsepower from the new 3.6 liter boxer engine thanks to some magic by Porsche engineers.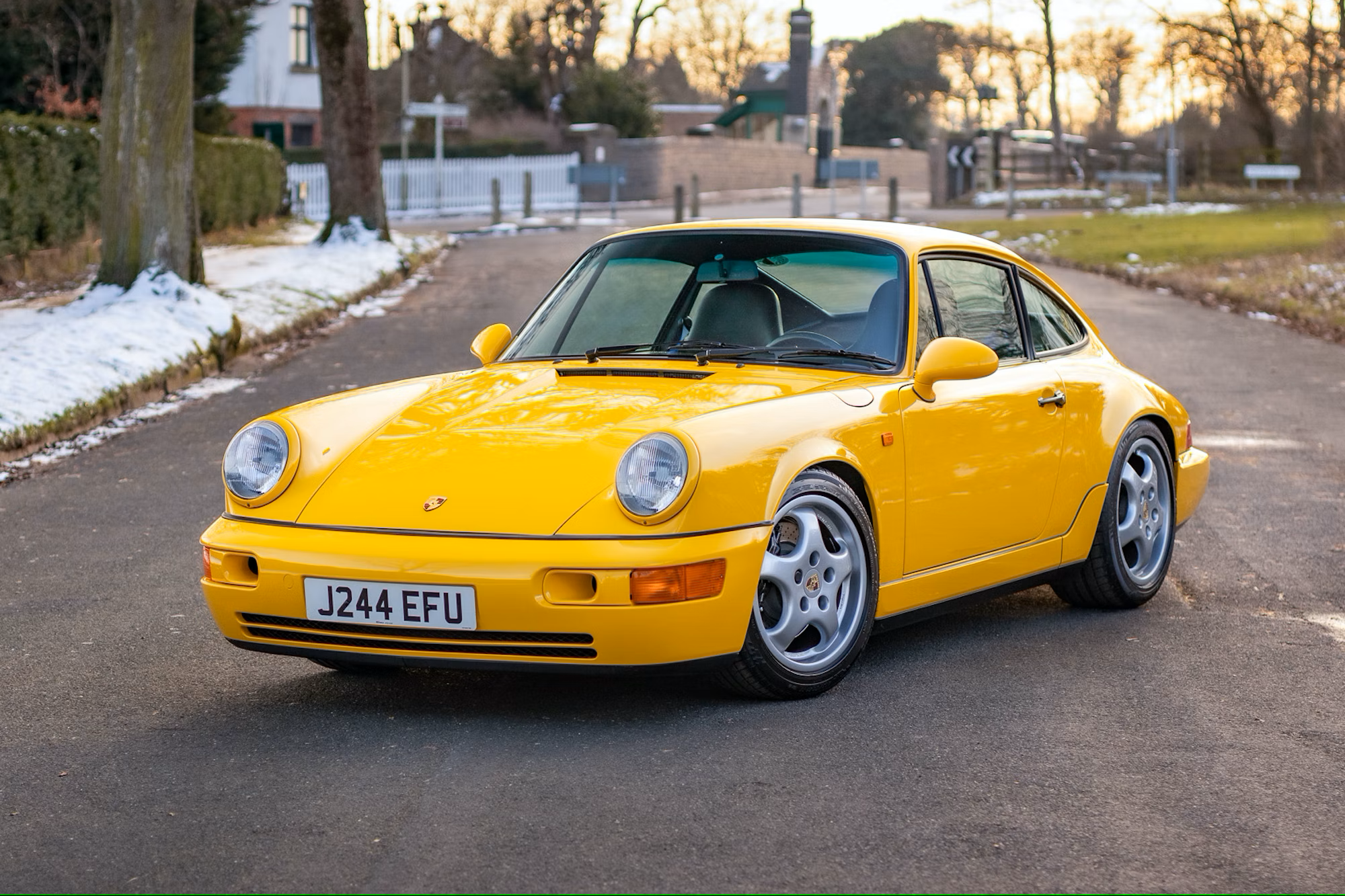 Performance wise, the 964 RS had the same power and top speed as the coupe on which it was based. It out-accelerated its donor car by a lot thanks to its lighter weight. 0 – 60 mph was over in just 5.1 seconds (0.5 second faster than the standard C2). On the track it was awesome and easily bested the C2. If you want to understand cars like the recent 911 R, a car like the 964 RS is a good place to start.