The Qatar Commission was specified with a Light Grey paintwork, where the interior panelling matches the body color. The Brown leather upholstery chosen for this car includes the optional 'Leatherweave' upgrade package. It also boasts the plated engine manifold, along with packages for Engine Compartment Presentation and Luggage Compartment Presentation, which are enhanced by partial diamond-quilted waterproof leather coverings.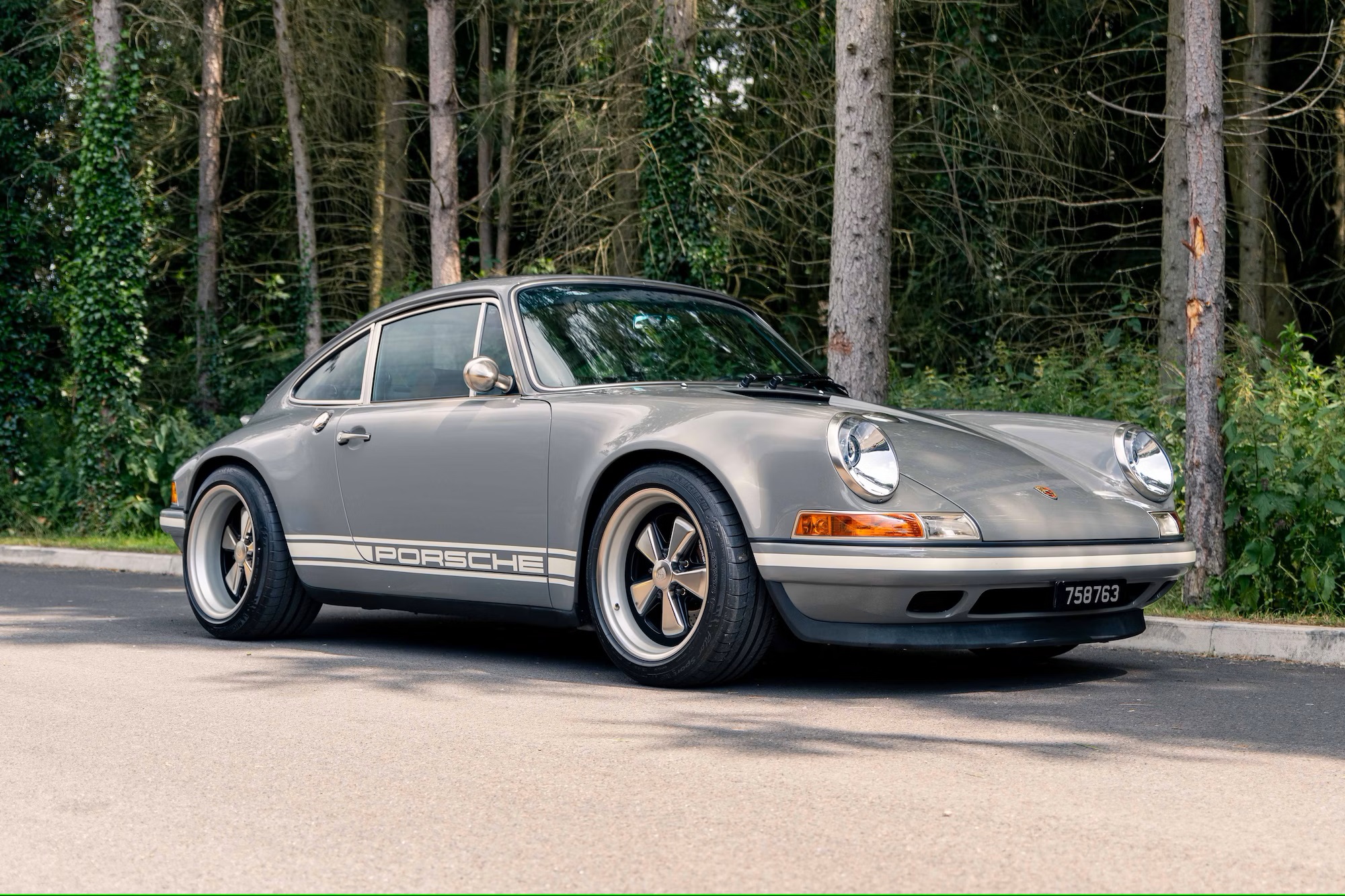 The car was based on a Porsche 964 that was stripped down to its monocoque, which undergoes media-blasting and reinforcement. The next step involves rebuilding the car using carbon-fibre body panels, tailored to a unique specification, and giving it a flawless finish.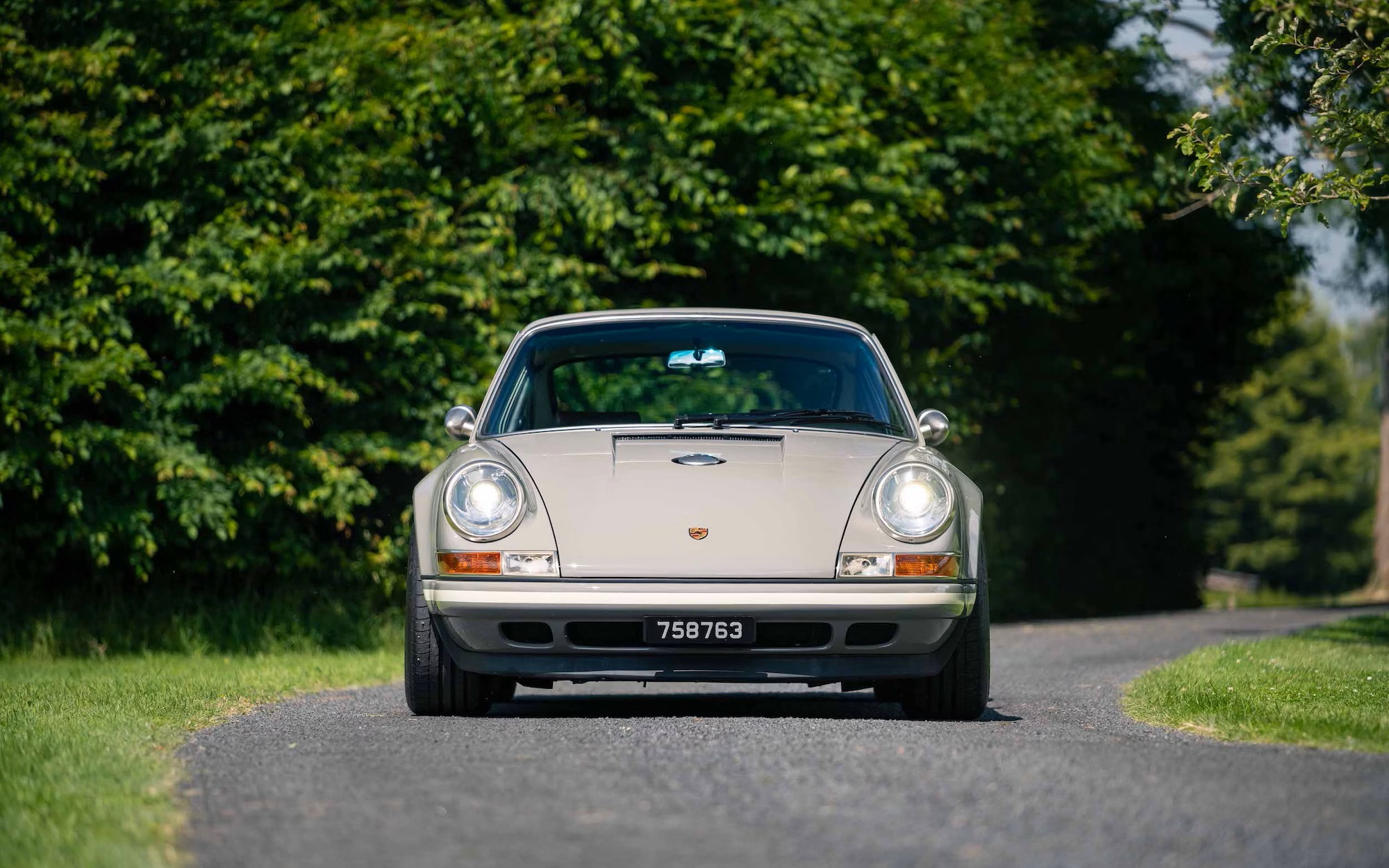 Additional customizations for this car include a carbon-fibre roof, an external centre-fill fuel cap with a safety cell, an external oil filler cap on the rear wing, and a rear bumper painted to match the body color.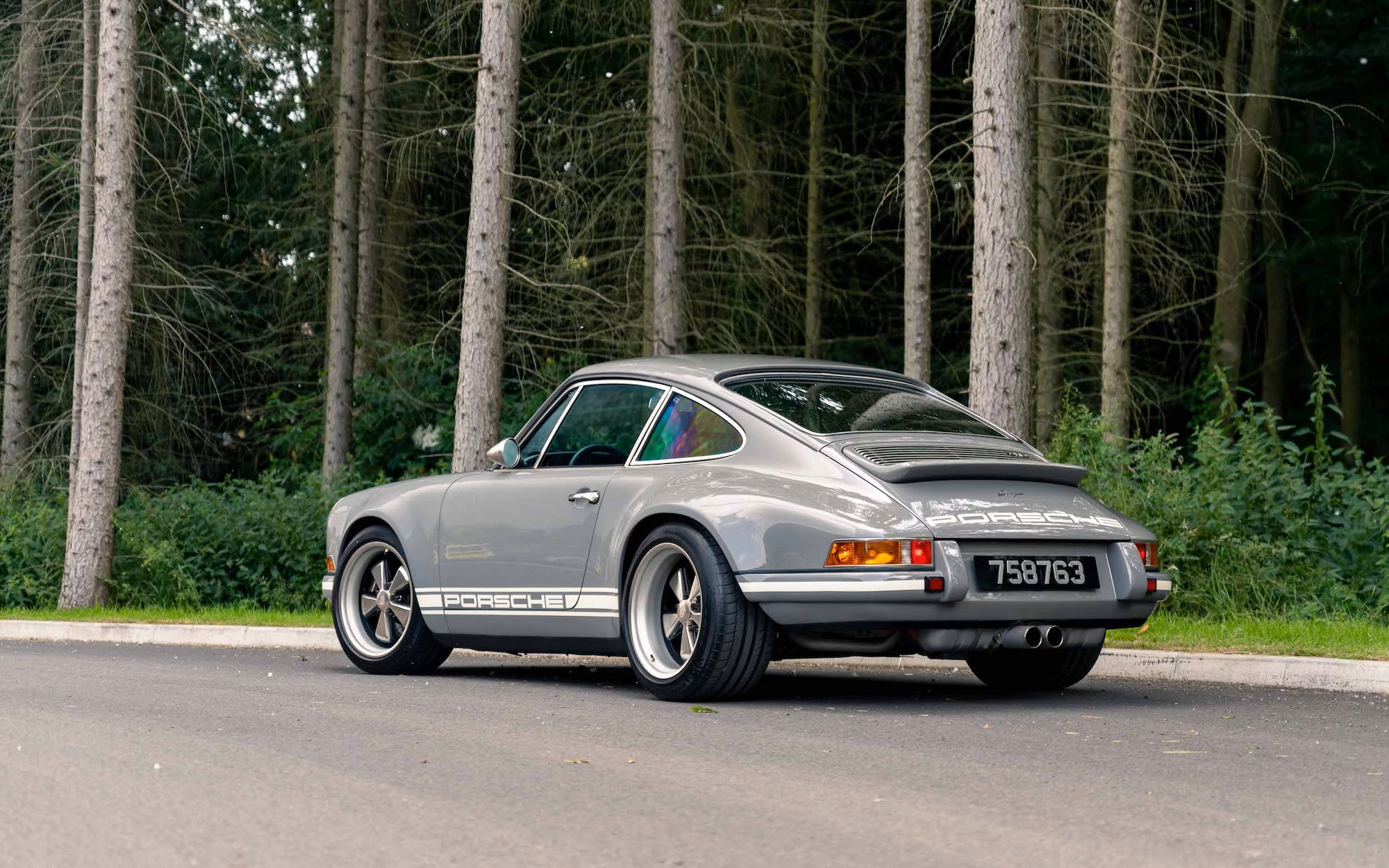 Stepping inside, both the driver and passenger enjoy lightweight Recaro carbon-fibre track seats featuring woven leather centre panels designed in a houndstooth pattern. Optional seat grommets add to the aesthetics. The interior further includes a leather-clad rear brace bar, air conditioning, a leather-trimmed Momo Prototipo steering wheel, and a Hi-Fi upgrade with iPod integration.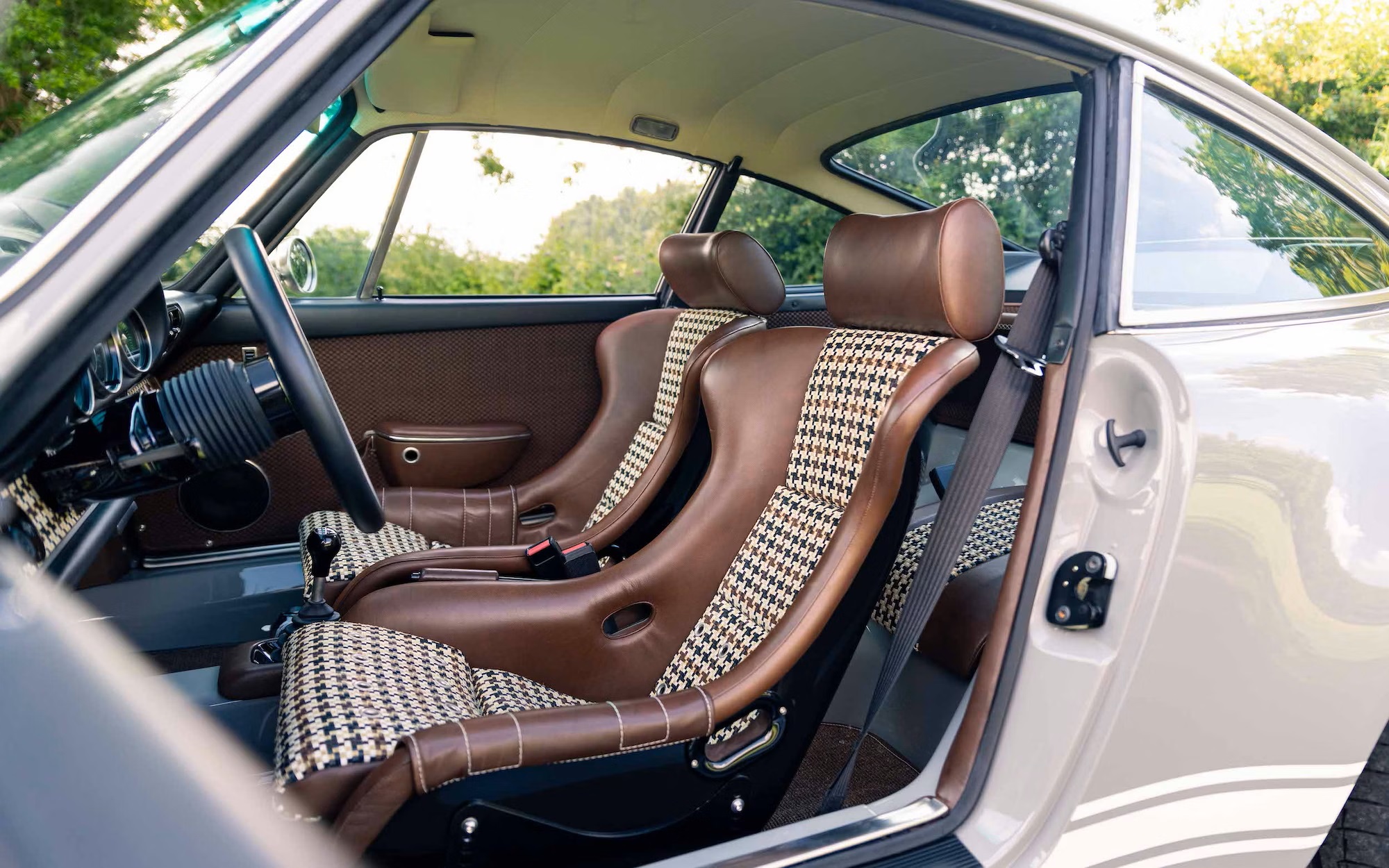 Mechanically, the car is equipped with KW's standard adjustable suspension, ensuring optimal handling. The braking system features servo-assisted Brembo brakes with four-pot calipers positioned over drilled and ventilated discs on all four corners.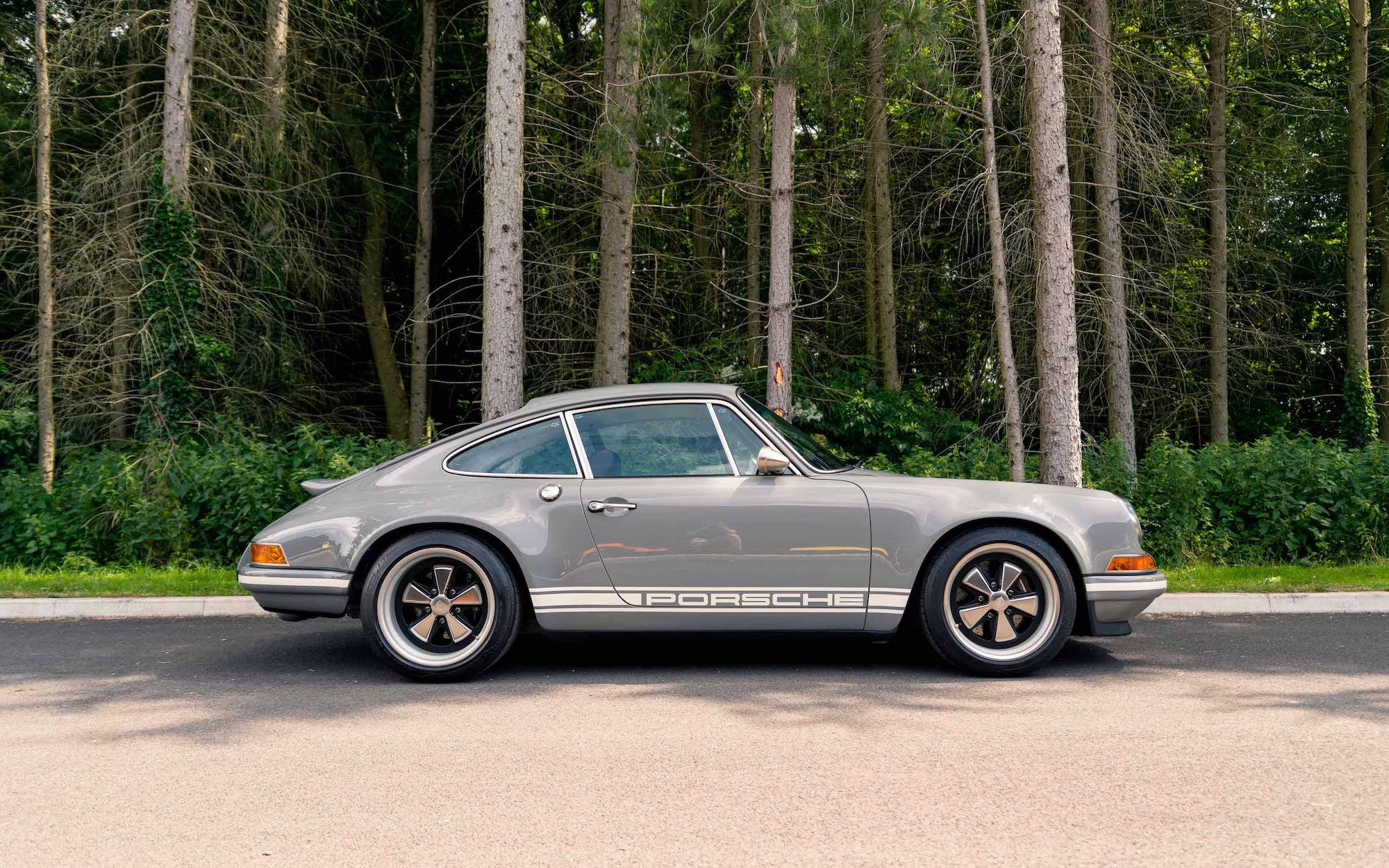 Under the engine lid resides the optional Ed Pink Racing Engines 4.0-litre naturally aspirated flat-six, delivering an impressive 390hp and 315lb-ft of torque. This powerhouse is paired with a five-speed G50 manual transmission and a limited-slip differential. With the Ed Pink 4.0-litre motor, this 911 can achieve 0-60mph in a mere 3.3 seconds, with a 0-100mph sprint accomplished in just 8.2 seconds.
Source: Collecting Cars