Singer Vehicle Design built the "Greenwich Commission" between 2017 and 2019 as their 109th project. This customized 911 is based on a U.S. market Porsche 964 and boasts a GT Silver finish with ghosted dark side stripes and lettering.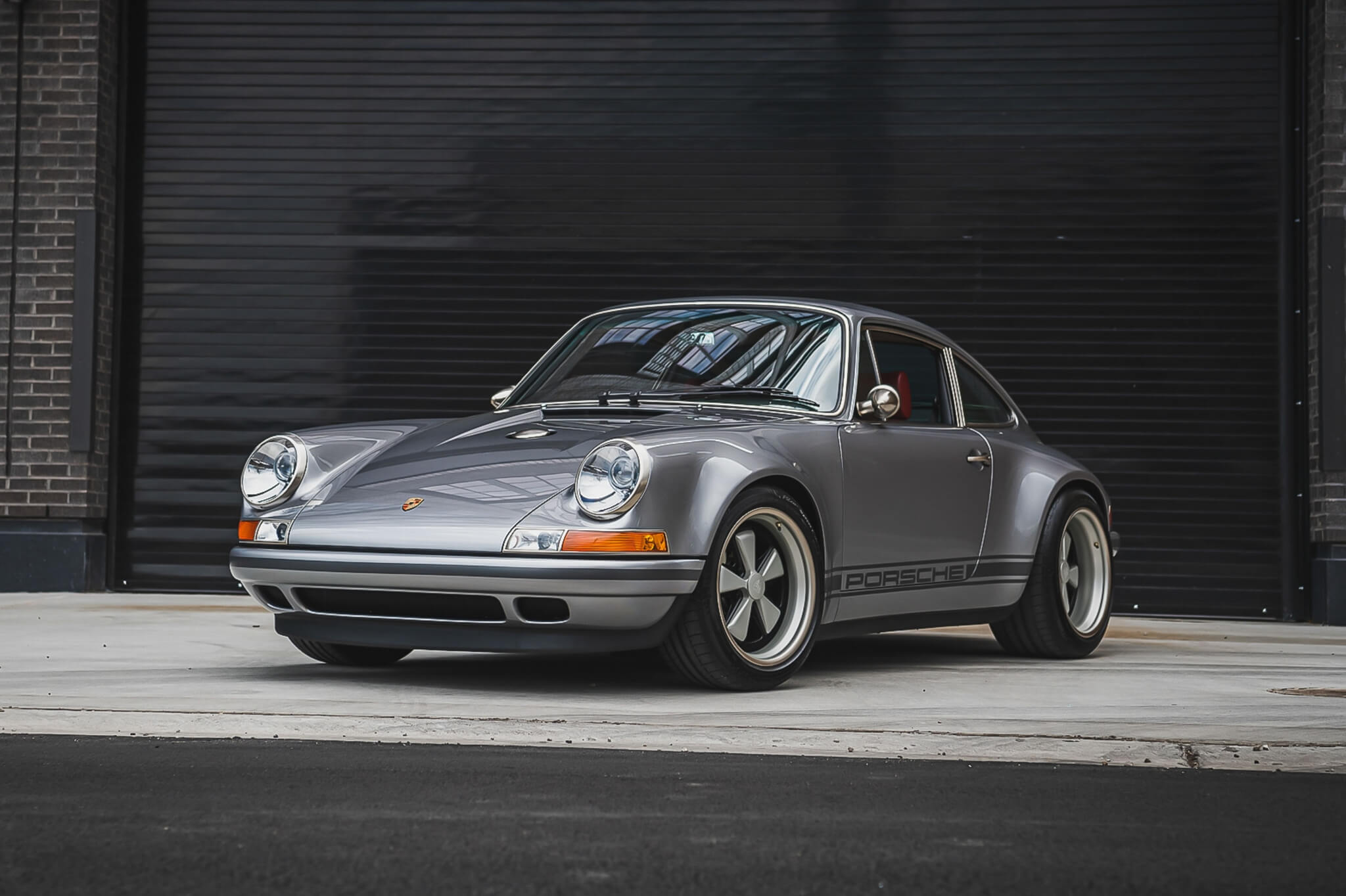 The car has been completely disassembled, stripped to bare metal, and reworked with chassis reinforcements and custom fabrication to accommodate backdated carbon fiber bodywork. The nickel-plated brightwork and badging, carbon-fiber roof, and fender-mounted oil filler add to the car's appeal.
The Greenwich Commission has desirable features from Singer, such as Ohlins suspension, carbon-ceramic brakes, and a 6-speed G50 manual gearbox coupled with a 4.0L flat-six built by Ed Pink Racing Engines. The car rides on newly developed 17" forged aluminum Fuchs-style wheels and Michelin Pilot Sport PS2 tires.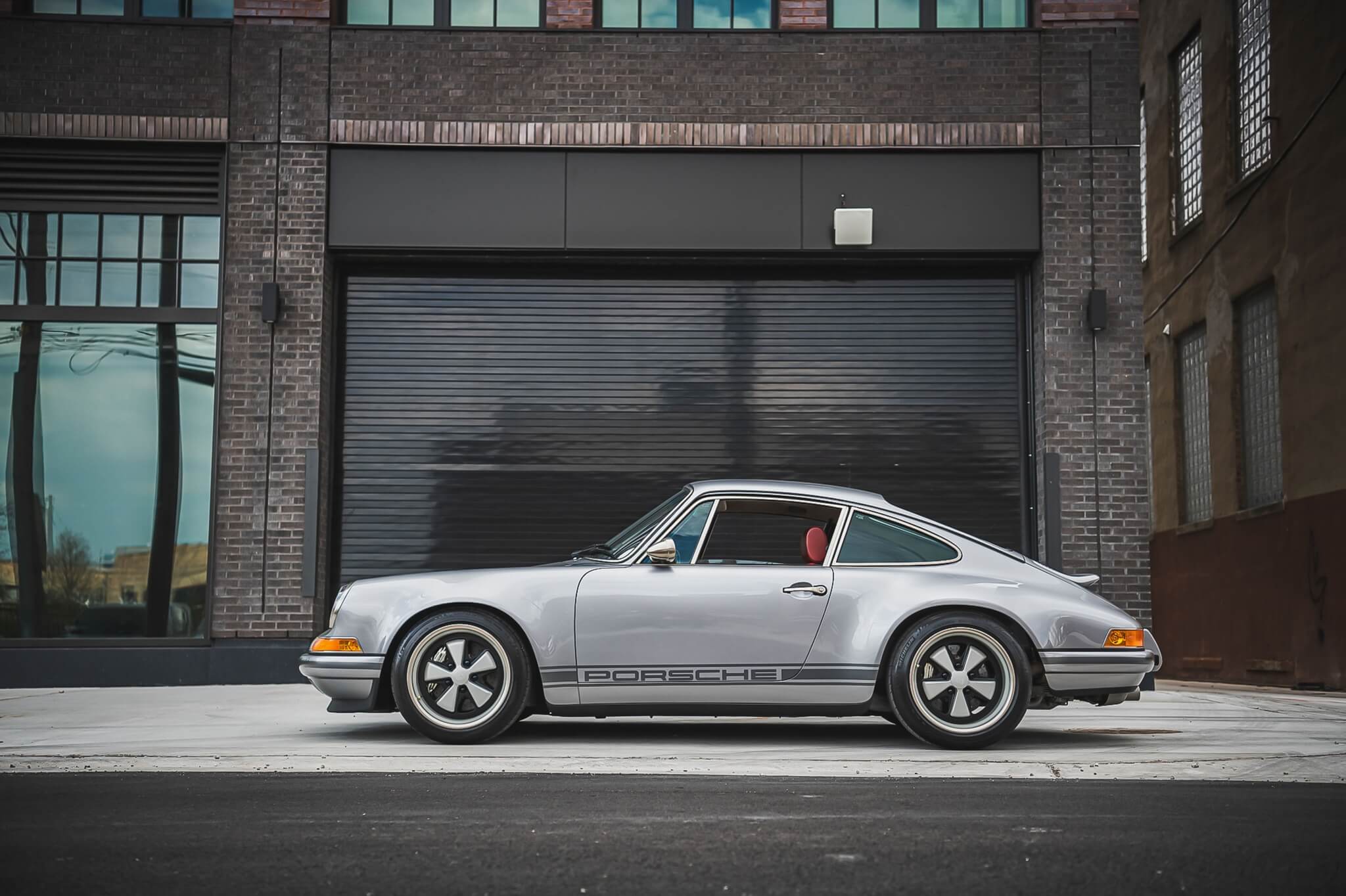 Inside the car, the Oxblood Red custom weave leather interior is beautifully crafted with decorative Alabaster stitching, an Ivory headliner, and Wine Red velour carpeting. The driver's seat is a "Track" front bucket seat with nickel grommets, woven suede-mix inserts, and Piano Black seatbacks. The dashboard features early-style 911 VDO gauges, a Porsche Classic nav-stereo, and climate controls.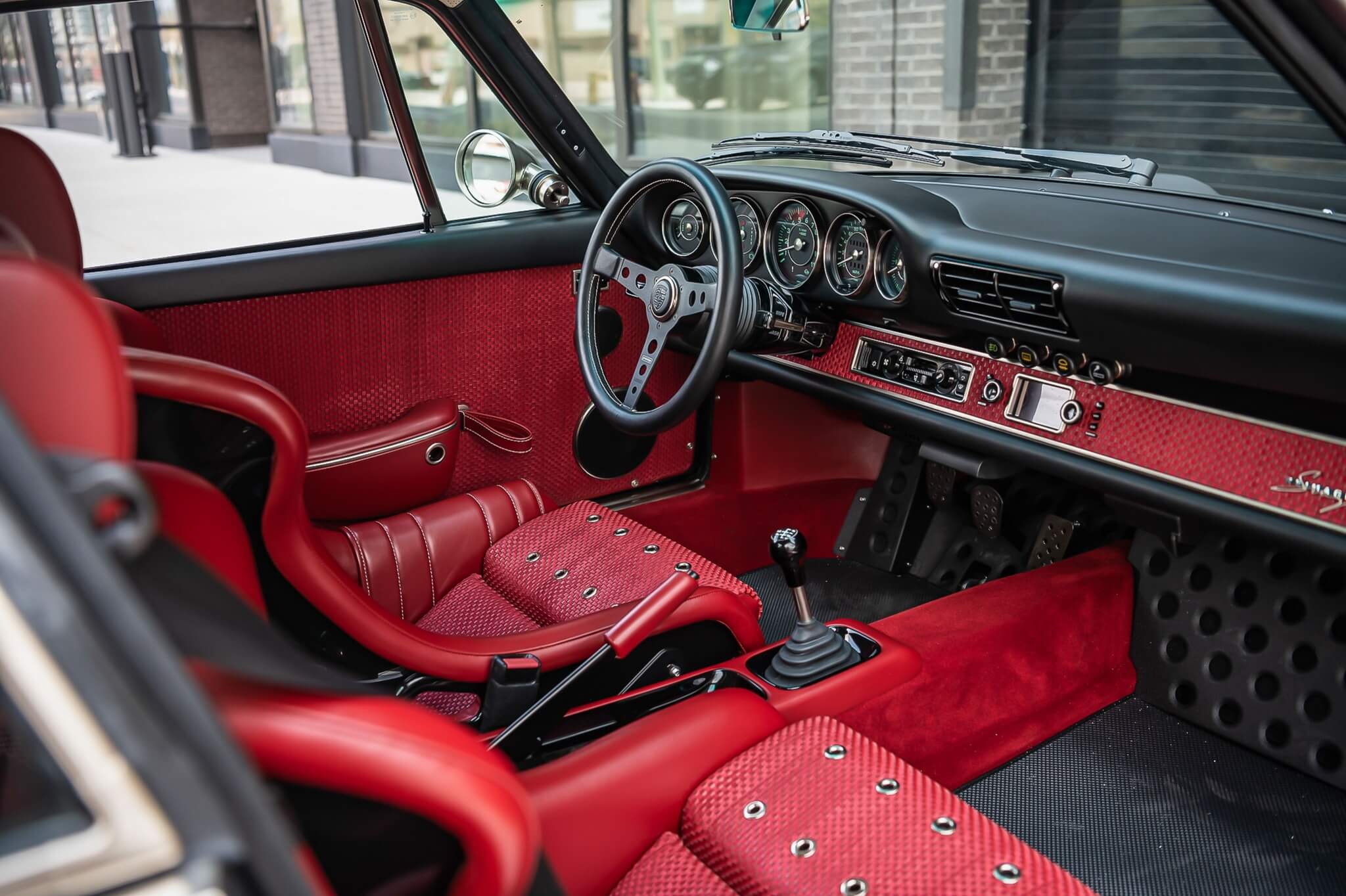 The engine compartment is upholstered in quilted Oxblood Red leather and contains a naturally aspirated 4.0L flat-six built by Ed Pink Racing Engines in partnership with Cosworth. The engine produces up to 400 HP and 315 lb.-ft of torque and is paired with a custom close-ratio 6-speed G50 manual gearbox with a limited-slip differential, allowing for acceleration from 0-60 MPH in as little as 3.3 seconds.
Source: PCARMARKET