Singer Vehicle Design, founded in 2009 by former Catherine Wheel frontman Rob Dickinson and based in Los Angeles, specializes in performance-based customizations of 964-series 911s. In their process, each car is stripped down to its steel unibody, receiving welding reinforcements before being outfitted with carbon-fiber panels, including the fenders, bumpers, front hood, and rear decklid. In the case of coupes without a sunroof, like this one, a carbon-fiber roof is added.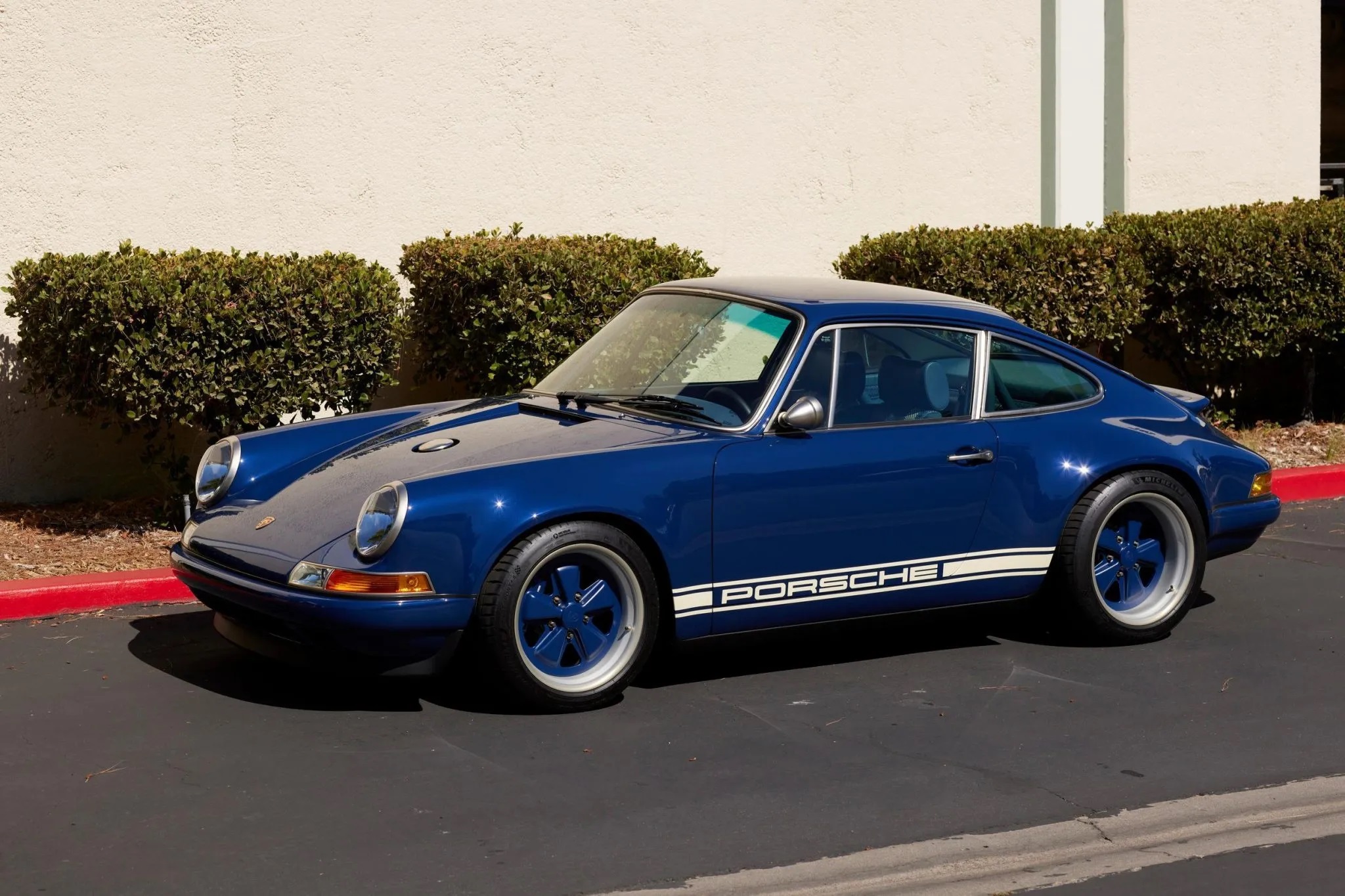 This Singer-modified 964, also known as the "Gratitude Commission," is based on a Porsche 911 Carrera 4 coupe. It boasts a Fiona Metallic finish and a custom Blue Charcoal leather interior. It is equipped with a 4.0-liter air-cooled flat-six engine, rebuilt by Ed Pink Racing Engines, with Singer rating it at 390 horsepower and 315 lb-ft of torque. Power is transferred to all four wheels via a close-ratio Getrag six-speed manual transaxle equipped with a limited-slip differential.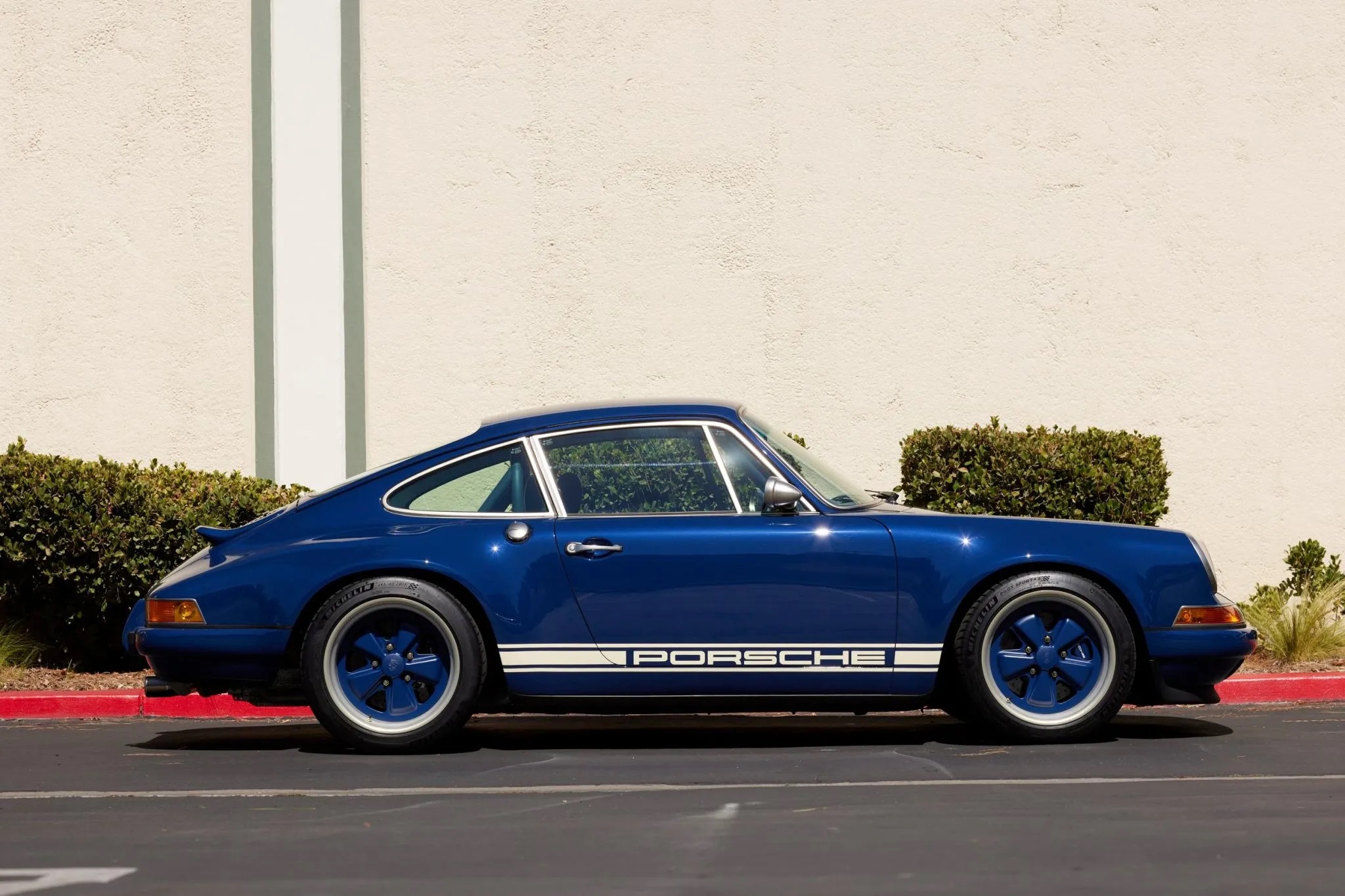 Notable enhancements include carbon-fiber body panels, individual throttle bodies, a ceramic-coated intake plenum, a titanium high-flow exhaust system, adjustable Öhlins coilovers, carbon-ceramic brakes with body-color calipers, two sets of staggered-width 17" Fuchs-style wheels, carbon-fiber seat shells covered in houndstooth leather-weave upholstery with nickel grommets, roll and harness bars, and a Porsche Classic radio with navigation.
Source: Bring A Trailer