This 1991 Porsche 964 Carrera 4 was restored by GS Manufaktur in Germany, serving as the original prototype for the Apparatus GS 964 backdate.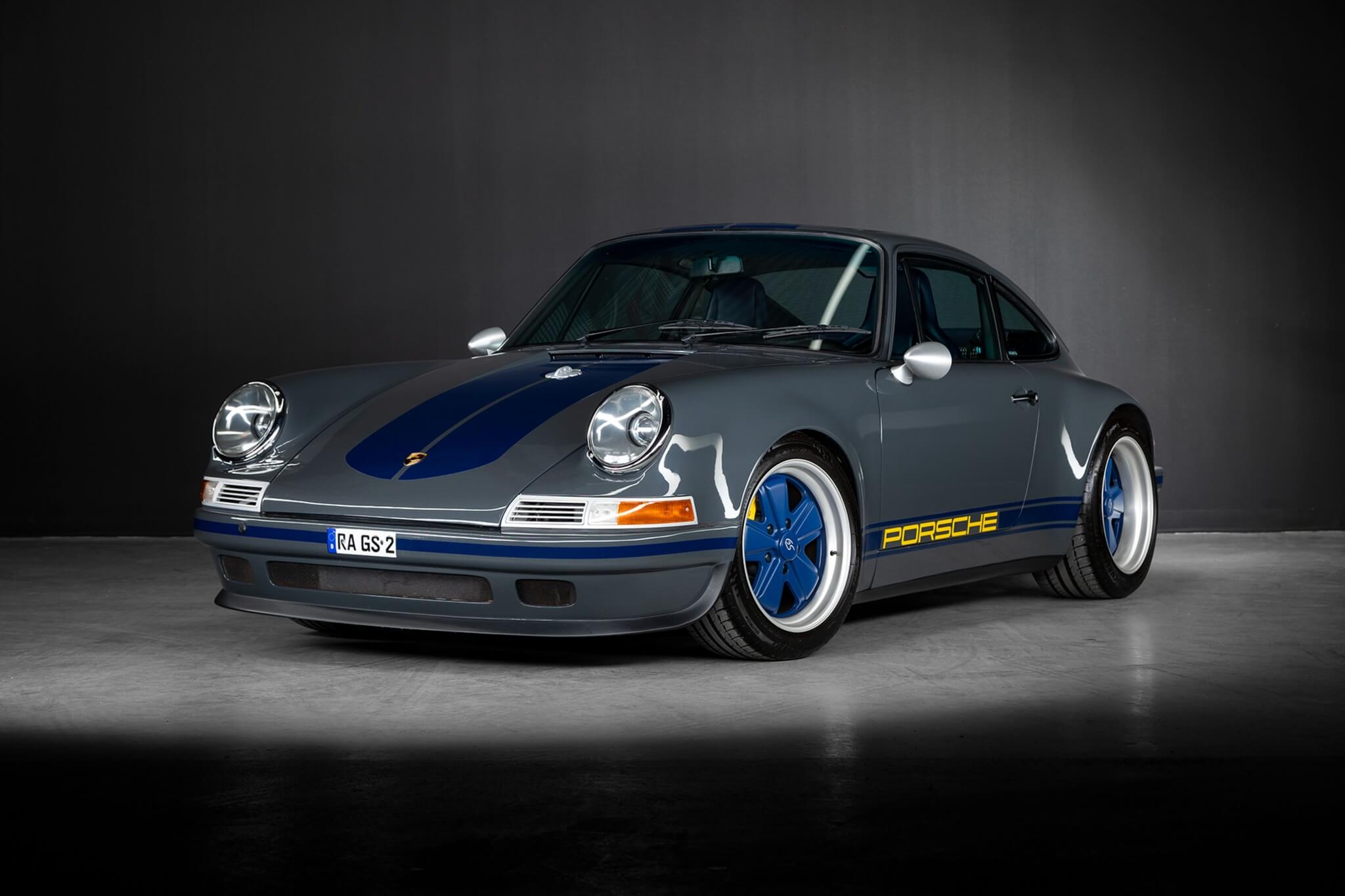 The car features a customized body with a long-hood nose section and custom bumpers made from fiberglass and carbon fiber, finished in Graphite Grey with blue stripe graphics and yellow PORSCHE lettering.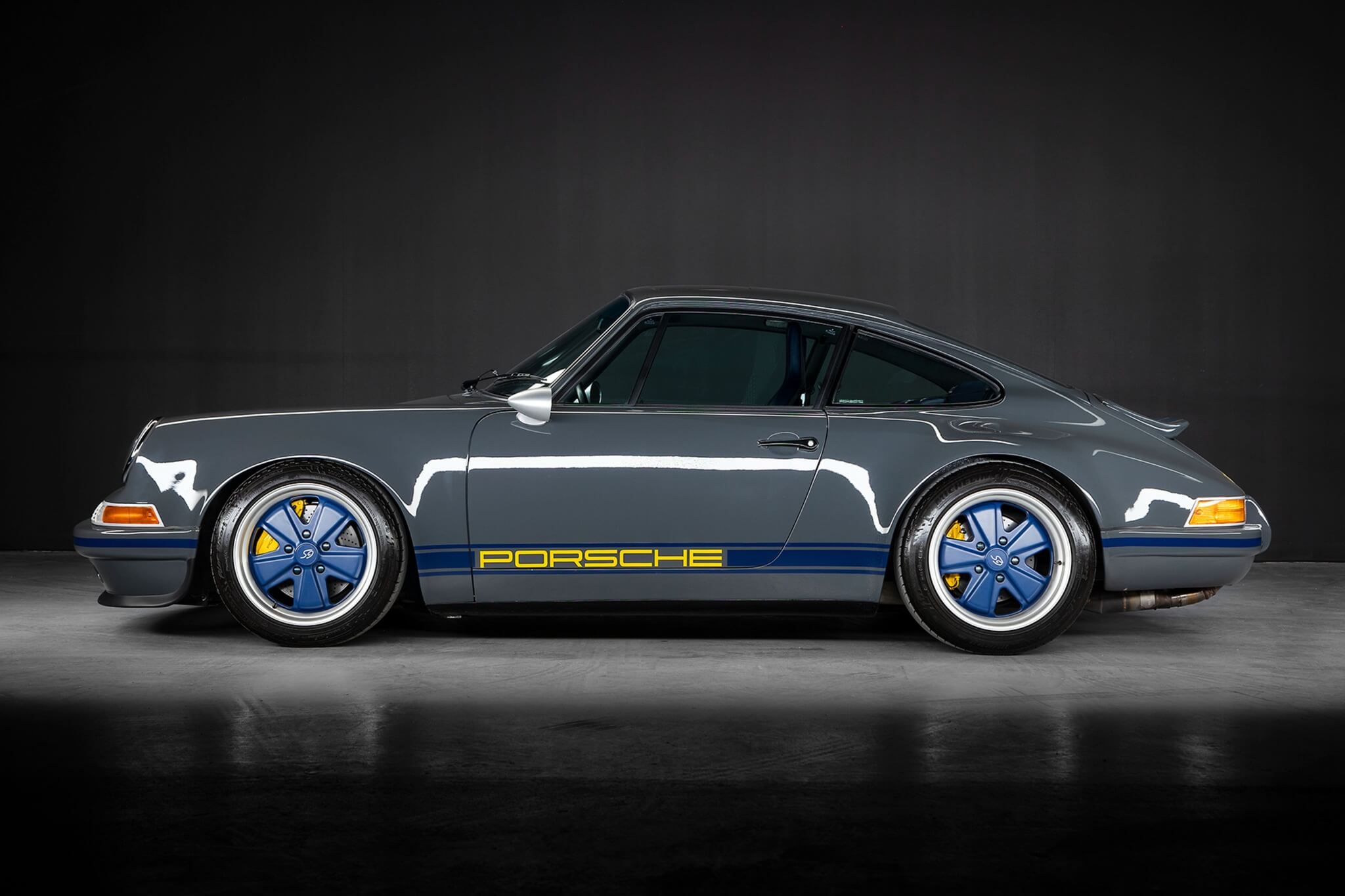 The cabin boasts classic grey square weave carpeting and a combination of dark blue and black leather with pepita houndstooth inserts, along with custom details such as a billet aluminum shifter and a retro-style Bluetooth radio.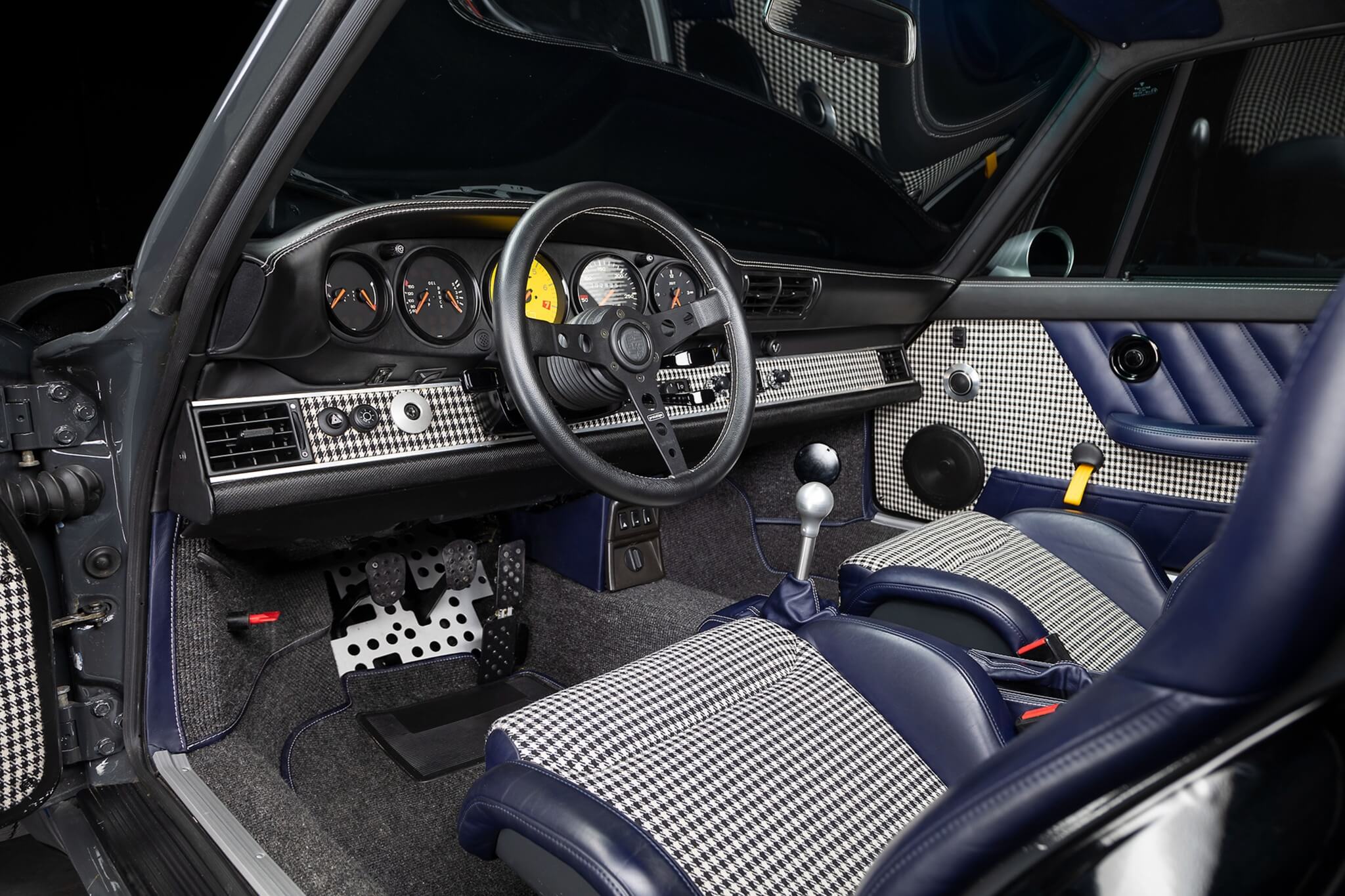 The rebuilt air-cooled flat-six engine has been upgraded to 3.8-liter RS specifications, producing around 320 HP, and is paired with a 5-speed G50 manual gearbox, upgraded suspension, larger brakes, and a custom exhaust system.
Source: PCARMARKET